Turnkey digitization of all after-sales processes & machines for OEMs
ToolSense is a comprehensive

after-sales solution
For machine manufacturers and distributors, capturing the after-sales potential of their sold machines is an important source of revenue.
ToolSense offers the necessary technology for this, combining a comprehensive platform (software) with smart sensors (hardware).
The measurable success of ToolSense customers: Up to 10% revenue increase per machine & up to 45% margin increase per machine.
ToolSense features for

you and your customers
Building your
After-Sales Platform
Integration of

your existing systems
Building your
After-Sales Platform
ToolSense features for

you and your customers
Integration of

your existing systems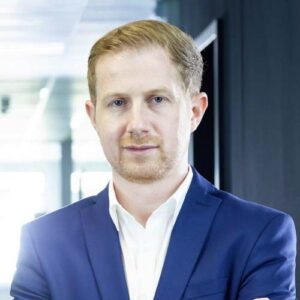 "Our goal as a machine manufacturer is to offer our customers an optimal service and to maximize productivity. ToolSense supports us as a strategic digitization partner. We are very satisfied with the trusting and close cooperation."
Wolfgang Wiefler, Managing Director, TYROLIT Construction Products GmbH
With your ToolSense After-Sales Platform you can see all sold machines, react quickly to problems, manage machine-related processes and set alarms and rules per machine.  Your customer also sees the machines he has bought and can optimize his operations using IoT machine data.
With the ToolSense platform you can digitize all your after-sales and service processes and make them available to your customers as "service flows" through the platform. Furthermore, it is possible to digitize your processes using "drag & drop" functionality to flexibly adapt service flows to your needs.
With the ToolSense After-Sales Platform you can digitize all your existing forms, protocols, work instructions, checklists and reports (e.g. acceptance, maintenance, assembly, service, return, commissioning) and automatically route them to the correct backend systems.
With ToolSense, you make important internal and external documents and files available to your customers and employees and ensure that they can quickly find the right documents, as the files are assigned to the specific machine. In addition, you centrally control who is allowed to view, edit or upload which documents.
Optional: Payment- & Subscription Management
With the ToolSense After-Sales Platform, "ToolSense PAY" provides you with integrated subscription & payment management. Using the ToolSense platform, your customers can decide for themselves which services they would like to purchase from you and which not. Manual processes can thus be completely eliminated.
ToolSense can digitize the previously "analog" service process with the ToolSense after-sales platform to effectively support you & your customer – and save process-related costs for everybody involved.
ToolSense demonstrates how spare parts sales is automated to increase your after-sales and improve customer service.
With ToolSense, OEMs can digitize their machines in order to meet the requirements of the market and their customers in the future.
ToolSense machine digitization enables remote maintenance and thus much faster troubleshooting by service engineers.
ToolSense solutions help to optimize sales processes: by computing machine data, up- & cross-selling rules are triggered and sales tasks are sent to sales people automatically.
ToolSense enables reliable implementation of service campaigns by enabling OEMs to notify their distributors and guide them through service campaigns.
We take on

the challenges

of our customers
Increasing revenue & margins
Optimize operational excellence
ToolSense in different

industries
Cleaning and municipal machines
Digitization in the cleaning and municipal industry means that cleaning activities and supply chain cooperation are increasingly affected by digitization – through connecting assets (e.g. cleaning machines, heat pumps, lifts), environment monitoring sensors (e.g. air quality monitoring sensors, leakage sensors, etc.), workflow systems, environmental data and CAFM systems.
The result is a "system of systems" – which can realize undreamt-of productivity gains for the entire cleaning value chain.
With the digitization of construction equipment, process & project related applications can be realized, data can be fed into BIM systems and thus a smooth workflow can be guaranteed.
In addition, innovations such as new service offers, fleet management or even predictive maintenance can be implemented through digitization.
This has the advantage that downtime on the job site is reduced, problems can be solved faster and operations run smoothly.
Digitization in agriculture stands for the connecting field operations, equipment, operators, environmental data and all participants on the supply chain.
This way, as a manufacturer or dealer, you can ensure that the customer's problems are solved even faster – or even before the customer notices it himself.
Manufacturers see great opportunities in the development of product-related services through digitization. These services can be, for example, new maintenance offers, training, service/uptime contracts, pay-per-use models or consulting services.
These new services enable manufacturers of production machinery to achieve higher margins, generate recurring revenues and can react flexibly to economic fluctuations.
OEMs & dealers are ToolSense customers
Availability of the ToolSense system
Developers and engineers at ToolSense
These companies trust ToolSense