Functionality to digitize your after-sales processes
The ToolSense after-sales platform enables you to digitize all your after-sales processes between you and your customers.
The customer can choose services, enter the required information, book services and pay directly over the platform using the "ToolSense PAY" functionality.
In addition, the customer can use "ToolSense NOW" asset management functionality to manage their machines, prevent downtime and increase productivity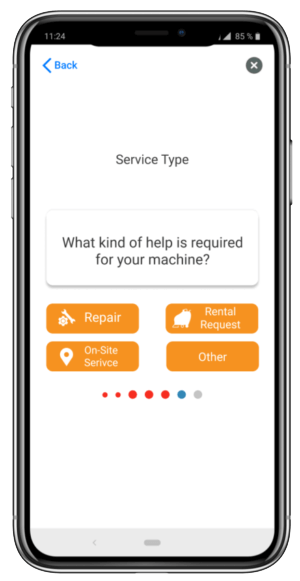 After-sales service offers readily available: service process, rental machines, etc. 
New service offers can be created by yourself
Many available components: photos, checklists, signature, etc.
Possibility to connect with the existing systems (e.g. ERP, CRM)
Payment for services directly on the ToolSense platform with ToolSense PAY functionality (optional)
Your distributors can participate trough a commission model
Perfect in combination with: