The fleet management software
With ToolSense NOW you can offer your customers a fleet management system for your machines.
This allows your customer to manage his machines, avoid downtime and increase productivity.
In addition, ToolSense NOW can map the complexity of a multi-level dealer structure – secure & scalable.
In addition your customer can handle all after-sales processes with you from the same system – with ToolSense FIX.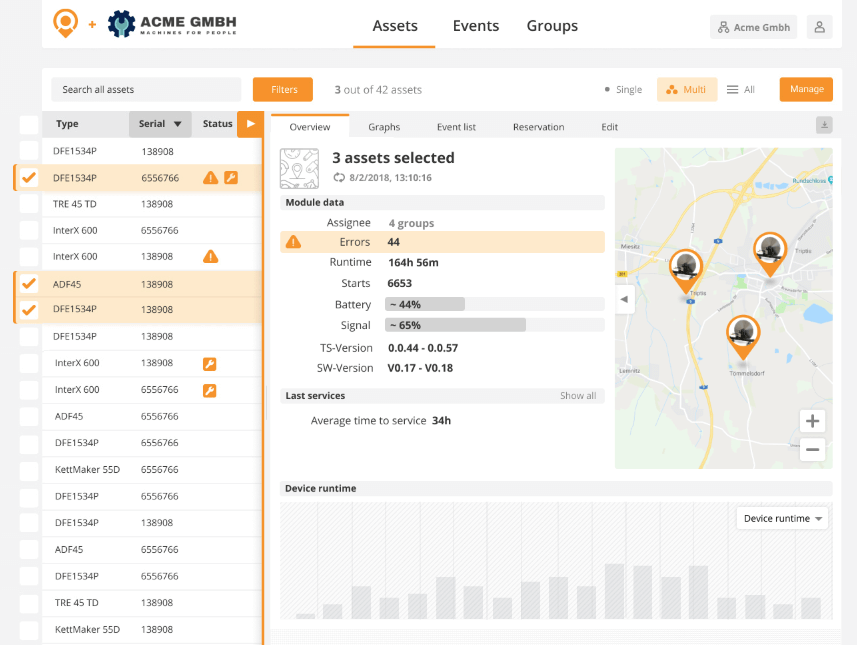 CRM system for all sold machines
Location and GPS route tracking of each individual machine
Display of error codes, notes & maintenance
Running time recording to the minute, independent of the machine type
Integration of machine data interfaces (e.g. CAN bus, RS485/RS232, Ethernet, etc.)
Rules Engine to flexibly set alarms and rules
Integration into any ERP system using the ToolSense GraphQL / REST API
"Self-Assignment" of a ToolSense NOW account by end customers
Perfect in combination with: