Integrated payment & subscription processing
For your after-sales platform to deliver sustainable value to you and your customers, this added value must also be monetizable for you.
Therefore we integrated payment and subscription functionality for you and your customer directly into the ToolSense after-sales platform with "ToolSense PAY". With "ToolSense PAY" your customer can book and pay for your after-sales service offers directly on the app (e.g. subscription for machine data, ordering of spare parts, etc.).
This allows you to automate the billing & payment of small or recurring after-sales service offers.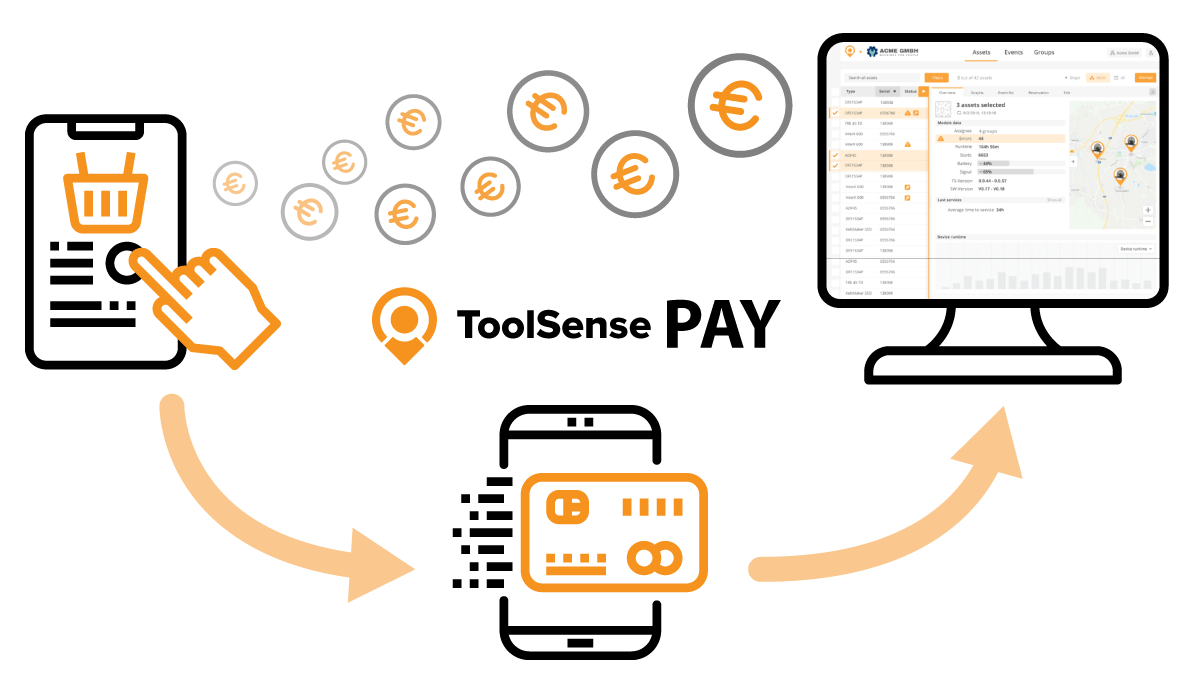 Automatic adaptation of ToolSense technology to customer payment rating (e.g. feature-as-a-service).
Payment & subscription options directly integrated into ToolSense
Commercial services can be offered, charged and billed
Perfect in combination with: