Interview with

Karsten Winkler

from Henning Facility Services
How did you work in asset management before, and what challenges did you face?
We used Excel lists, and a lot of things were handled ad hoc. There were no actual structures. Tests and defects were usually only processed on-demand and reactively. In addition, it was often not clear whether a technician from the supplier had to come or whether it could be solved internally. The defect description mainly was verbal and not detailed enough.
Why did you want to solve these challenges?
We want to get more structure and system, especially in the area of inspections and proactive reviews. It has been necessary to get an up-to-date overview of the existing machines and devices.
What do you like about ToolSense? Which features or functions interested you the most?
We are convinced of the intuitive handling for the users. Also perfect for our challenges is that any employee can report a defect. The manageability of the whole system is clear and understandable for every user.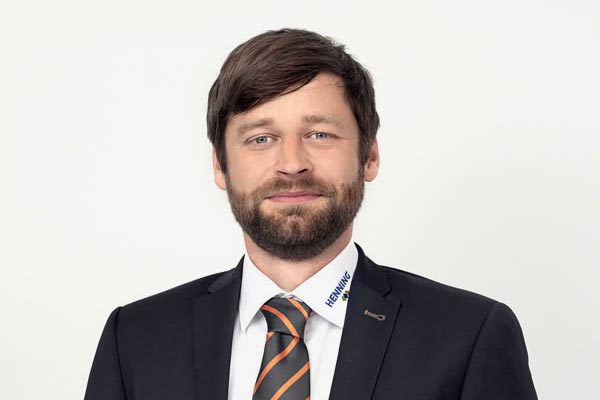 Karsten Winkler
General manager / Commercial management,
Henning Facility Services
What advantages do you hope to gain from ToolSense? How do you think ToolSense will affect your day-to-day work?
Structured way of working in asset management. Reliability in all relevant inspections including the necessary verifications. ToolSense will definitely have a positive impact on everyday work and save a lot of time.
How is your experience with ToolSense so far?
We started with the setup, and even that was convincing because 
1. the support is very good and 
2. the creation of the necessary data sets is easy.
From your point of view, what are the three most significant advantages of ToolSense?
Intuitive application
Traceability for inspections and audits
Process reliability in asset management
What tips can you give other companies when implementing asset management?
It must be as easy as possible for employees to use to see an advantage in it and "support" digitization.
About Henning Facility Services
Henning Facility Services GmbH works from its headquarters in Lüneburg and is active far beyond the borders of the Hanseatic city. In addition to projects in Hamburg, we take on contracts throughout northern Germany. With over 1,500 employees, we also have a particular social responsibility. We fulfil this responsibility by paying our employees strictly by collective wage agreements. But we also take the protection and occupational safety of our employees particularly seriously. To ensure a high standard, we only make reasonable offers.