Automation of
manual processes in customer service
Internal customer service processes are often already digitized through the use of ERP, CRM and field service management systems. But the interactions with customers in regards to service are still done mostly manually (telephone, whatsApp, email, fax, …).
These manual processes cause process costs per service case of Ø500 €, prolong the throughput time / service case and reduce customer satisfaction.
The solution from ToolSense
With the ToolSense after-sales platform you can automate manual processes in your customer service.
This is how it works: 
The customer requests a repair or maintenance through ToolSense, which automatically triggers a ticket in your internal system
Requests & approvals are handled digitally (e.g. cost estimate approvals, etc.)
The customer can see the status of his service tickets (e.g. repair in process, expected delivery date, etc.) & whether maintenance for his other machines will be due soon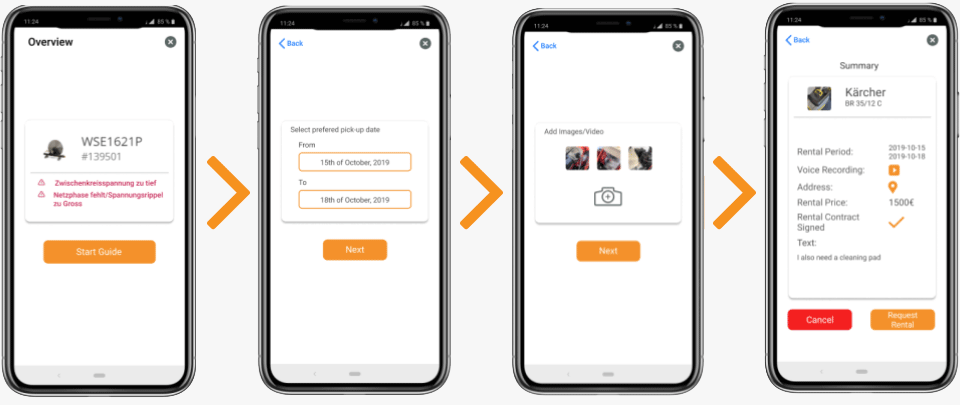 Reduction in process cost
Business impact through ToolSense
With ToolSense you can save up to 90% of process cost in your customer service and significantly reduce throughput time / service case.
Example: For a customer in the construction industry, the process cost / service case could be reduced from an average of 700€ to an average of 100€ by using ToolSense after-sales platform.