Movies and fiction have created this fantastical picture of robots and machines that think and act independently — and not always in the best interests of humans. In today's world, however, artificial intelligence (AI) is used more for processing data and business applications.
KEY TAKEAWAYS
Artificial intelligence is already impacting the way we work and live in profound ways.
Businesses are enhancing their decision-making and augmenting human intelligence with AI.
There are pros and cons to the use of artificial intelligence, which require thoughtful examination.
What Is Artificial Intelligence (AI)?
AI artificial intelligence is a branch of computer science that uses computers and machines to replicate human intelligence. This machine intelligence is used in a variety of ways, including problem-solving and complex decision-making.
ToolSense is trusted by 700+ companies
Reach a New Level of Efficiency With Our Digital Asset Operations Platform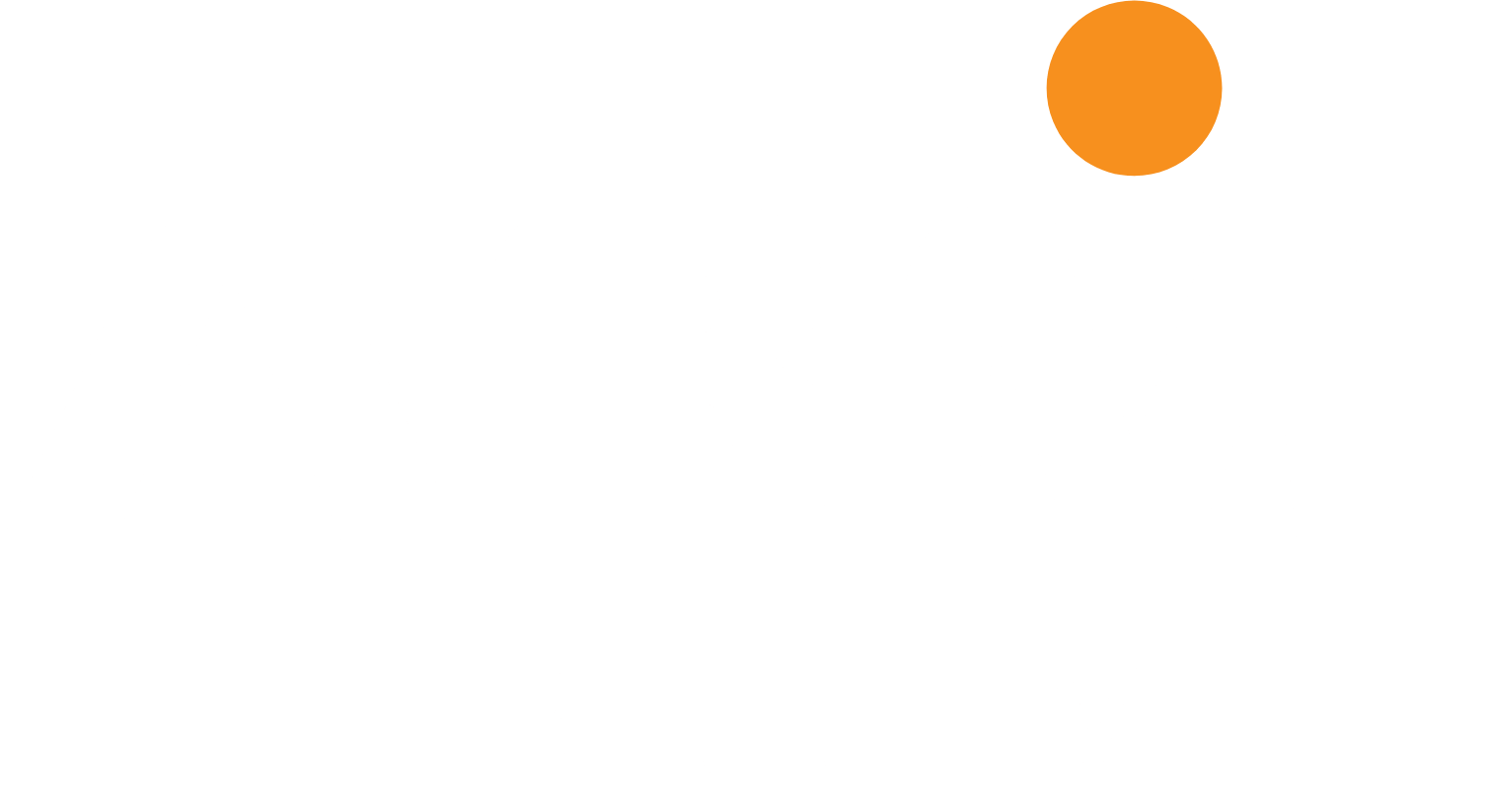 History of Artificial Intelligence
AI technology traces its roots back to Alan Turing, a mathematician, when his paper Computing Machinery and Intelligence posed a simple question with a complex answer. "I propose to consider the question, 'Can machines think?'"
Turing discussed whether it was possible to build intelligent machines and how they could be tested. In short, whether a computer is capable of thinking like a human.
Early AI research elaborated on the Turing Test, a framework for identifying machine intelligence. During a Turing Test, a human asks the same question to another person using a computer and a computer with AI intelligence. After a series of questions, the questioner has to decide which was human. If they are unable to tell or guess incorrectly, it is determined that the computer passed the Turing Test.
How Does Artificial Intelligence Work?
AI systems work by analyzing large datasets with algorithms to learn from patterns and correlations uncovered with the data. Each time processing occurs, or more data is acquired, AI intelligence increases.
Unlike the human brain, which acquires knowledge and experience over time, computers can run through millions of scenarios quickly and gain significant insight. Machine learning and deep learning allow computers to constantly improve and refine outcomes to become highly capable at whatever it is trained to do.
Categories of Artificial Intelligence
Most AI applications are built for specific tasks, which can be defined by their functionalities, and organized into different categories:
ANI: Artificial Narrow Intelligence
AGI: Artificial General Intelligence
ASI: Artificial Super Intelligence
Artificial Narrow Intelligence (ANI)
ANI is the most common form of AI today, designed to solve specific problems and execute tasks. Examples might be voice assistants like Alexa, Siri, and Cortana, which can understand basic human speech and perform tasks as directed.
While ANI can perform some sophisticated tasks, they exist in controlled environments and only apply AI in specific areas.
Artificial General Intelligence (AGI)
At this point in time, AGI is more theoretical. AGI is defined as machines that have a human-level of cognitive function across a wide variety of categories. While ANI can do one job well, AGI would be able to do many functions well, in a manner similar to how a human brain can work across a variety of disciplines.
AGI might compromise thousands of Artificial Narrow Intelligence systems working together and communicating with each other to mimic human reasoning.
Artificial Super Intelligence (ASI)
ASI is how artificial intelligence is often depicted in science fiction: all-knowing machines that surpass human intelligence, can detect and mirror emotions, and can arrive at logical decisions without the vast datasets needed today.
Join Thousands of Industry Professionals and Sign Up for Our Newsletter Today
Sign up now to access the latest market insights and improve your asset operations efficiency.
Types of Artificial Intelligence
Beyond the categories and classification of artificial intelligence, there are also different types of AI intelligence.
Reactive Machines
The most common forms of AI systems are reactionary. A good example is Deep Blue, the supercomputer that was trained to play chess. By accessing a vast library of past chess scenarios, the computer can identify chess pieces, understand movement, and make predictions about future moves to find the optimal move from among different choices.
In such a way, reactive machines see the current situation and make decisions based on these choices. Deep Blue was good enough at predicting outcomes that it beat Garry Kasparov, considered the best chess master in the world, by evaluating more than 200 million chess moves per second, something no human mind could do.
Reactive machines are forward-looking. While they can predict outcomes based on current scenarios, they have no memory of the past and will behave exactly the same way each time they encounter the same situation.
Limited Memory
Sometimes called a Type II class of AI machines, this classification allows for machines that can look into the past.
An example might be self-driving vehicles. While still in various development stages, autonomous vehicles must adapt to the speed and movements of other vehicles on the road. This requires identifying objects and monitoring them over time. Such observations are added to the computer's pre-programmed knowledge. The vehicle is thus able to perceive its surroundings and make decisions to reach its destination safely and without human intervention.
However, information about the past is considered transient. Machines are still somewhat reactionary and don't learn from experience to refine future decision-making the way humans do by accumulating experience, such as learned during years of driving.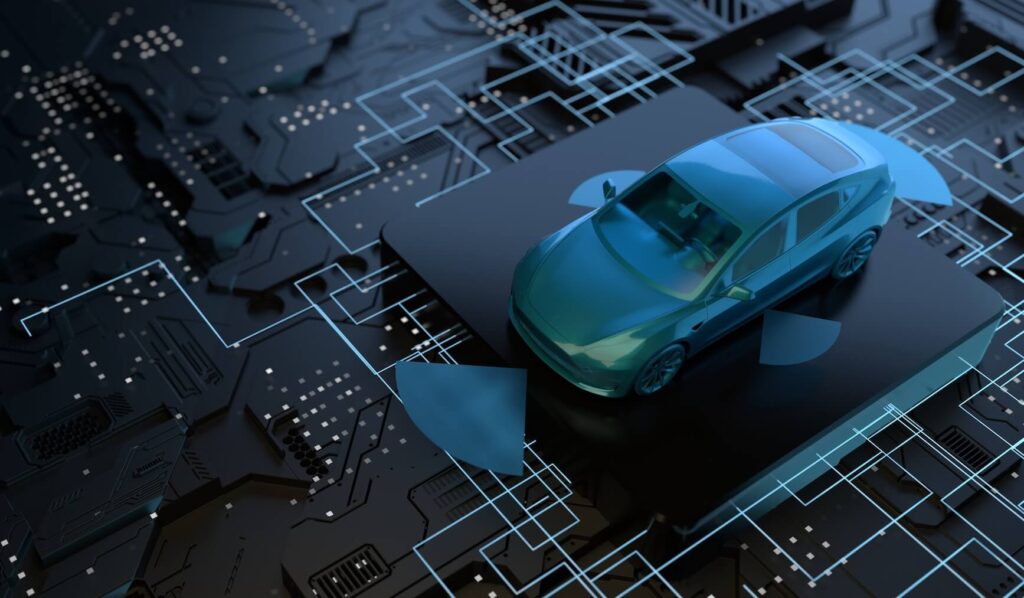 Theory of Mind
One thing AI research has taught us is the remarkable ability of the human mind to store, learn, and adapt. One specific area that AI machines have yet to fully replicate is what's called the theory of mind (ToM).
ToM is a key component of human cognition. It includes understanding and attributing the mental states of others, such as emotions, beliefs, goals, desires, and performances.
Autonomous vehicles can make decisions based on driving rules and changes to external environments. However, they are unable to understand — at this point in time — the emotion or goal of other drivers or pedestrians. People will act differently if they are angry or distracted, for example. They might not follow the rules of the road, which can make movement erratic or unpredictable.
Optimize Your Business Proccesses
Self-Awareness
Is the end goal of artificial intelligence building machines that become self-aware? This elusive concept of consciousness has been a subject of controversy for decades: whether, under the right circumstances, machines could gain a form of consciousness.
Weak AI vs. Strong AI
Philosopher John Searle is credited with developing the concept of weak AI vs. strong AI. Weak AI, also called Narrow AI or Artificial Narrow Intelligence (ANI), is defined as powerful computers that can simulate any aspect of the human mind. By comparison, strong AI is that machines can emulate human brain functions.
Deep Learning vs. Machine Learning
Machine learning (ML) teaches computers how to make decisions and inferences based on the data presented. ML identifies patterns to uncover meaning from previous experiences to identify patterns and causality.
Deep learning is an AI intelligence technique that trains machines to process inputs in layers to classify, infer, and predict outcomes.
Both machine learning and deep learning allow machines to become smarter as more data and more processing occur.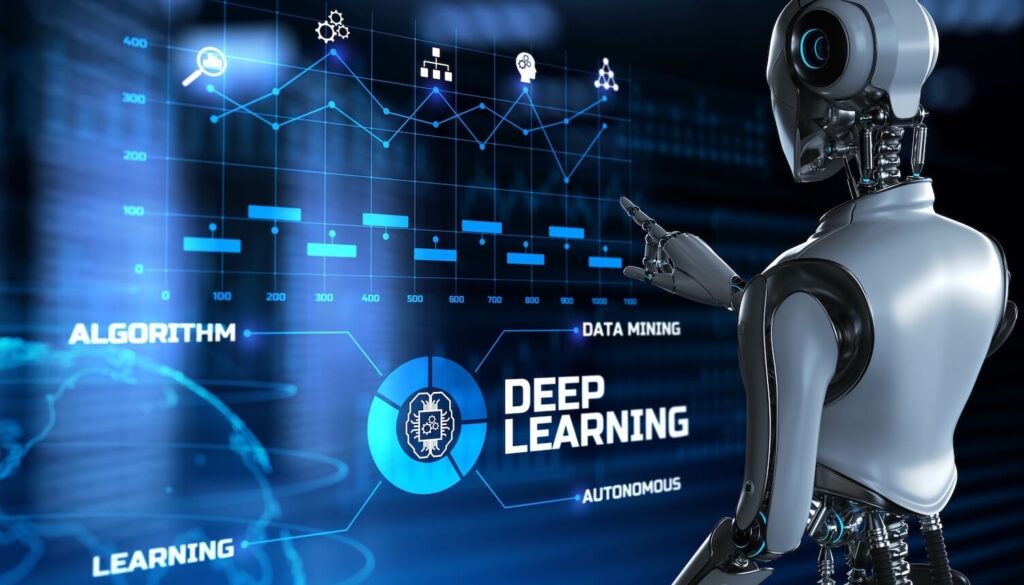 Applications of Artificial Intelligence
Ai is being deployed across a wide and diverse set of business applications. Here are some examples of how AI is being used today.
Speech Recognition
Speech recognition in AI has come a long way in a few short years. Voice assistants, smart home devices, and search engines are examples of applications that use natural language processing to understand speech and perform tasks.
A demo by Google Duplex is a good example of how speech recognition and AI can mimic human speech and behavior. In this case, the Google AI was able to call and schedule appointments while navigating the nuance of speech in a way virtually indistinguishable from human interaction.
Another example is law firms using machine learning to describe data and predict outcomes, computer vision to classify and extract information from documents, and natural language processing to interpret information requests.
Customer Service
AI has become a driving force behind changes in the way companies provide customer service. AI-enhanced Chatbots can handle multiple queries simultaneously and provide instantaneous solutions to common customer needs. If a query is too complex, it can direct a customer to the right customer service agent for resolution.
AI is also augmenting customer service in other ways by analyzing both intent and sentiment in callers to help provide better guidance to customer service reps as they interact with callers. AI can recognize when a caller is angry, for example, and frame a response in a way to try to defuse the situation.
Computer Vision
Computer vision is a form of AI where computers can "see" what's going on to analyze visual data to make decisions. Digital security software can recognize visual patterns in company logos in emails that show differences from official logos to detect phishing attempts. Facial recognition technology in smartphones is another example.
Computer vision is key in healthcare. The majority of medical data is image-based. Machines with computer vision are being used to recognize potential cancerous lesions in mammography scans, for example, to determine whether biopsies are needed.
Recommendation Engines
Recommendation engines analyze past data to offer suggestions. In eCommerce, Amazon's recommendation engines suggest compatible products based on your purchases or recommend other products based on what's in your shopping cart. More than a third of purchases on the eCommerce platform come from customized recommendations.
Netflix may have a catalog of thousands of images for a single title in its video library. Based on your past interactions, it recommends the best image it believes will entice you to click. A McKinsey study attributed 75% of viewing on the streaming service comes from Netflix recommendations.
Automated Stock Trading
AI intelligence is playing an increasingly significant role in stock trading. One recent study shows that nearly 70% of trading volume in the U.S. stock market is already being handled through algorithmic trading. AI has enabled high-frequency trading, allowing mass volumes of stocks and shares to be bought and sold mechanically at high speed to take advantage of even minor fluctuations in pricing.
Robo-advisors can analyze portfolios to suggest prudent investments based on investor goals.
Artificial Intelligence in Business
AI is now deeply embedded in business. From customer service to business intelligence, personalized marketing, and predictive analysis.
Companies like ToolSense can use AI for predictive maintenance on machines to help repair or replace parts before something breaks. ToolSense also helps machine builders and distributors to connect with customers using AI technology in the fields of cloud computing, the Internet of Things (IoT), and edge computing.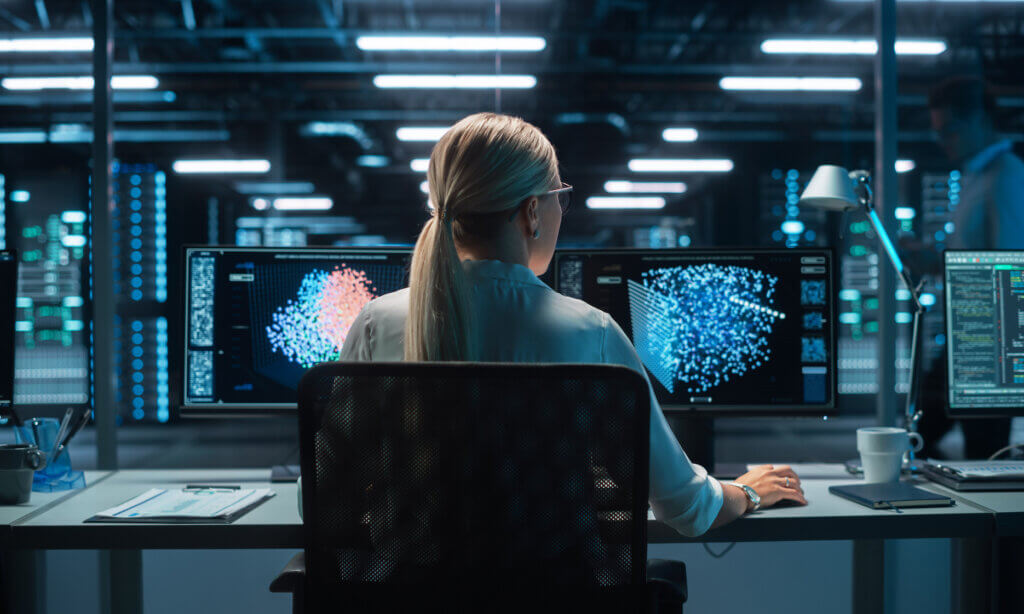 Advantages and Disadvantages of Artificial Intelligence
Artificial neural networks and deep learning technologies for AI are evolving rapidly. This is due to the fact that AI processes large amounts of data much faster and makes predictions more accurately than is possible for humans. Any discussion of artificial intelligence also requires at least a brief look at the pros and cons of AI technologies.
Disadvantages of Artificial Intelligence
Critics of AI point to concerns about AI displaying human jobs and leading to unemployment or people becoming too dependent on AI that their ability to handle some tasks will diminish over time. Most discussions of the disadvantages of artificial intelligence focus on these areas:
Cost: While some AI-fueled products have now become cost-effective, developing AI on its own is time-consuming and expensive. That's why most users have turned to providers rather than trying to develop AI algorithms and applications on their own.
Lack of control: Since AI makes decisions logically without emotion or compassion, poor training can lead to poor decision-making. Google's DeepMind AI system, which proved capable of beating the world's best Go players, showed signs of aggression, greed, and sabotage in certain situations.
Lack of creativity: So far, AI has been unable to demonstrate the kind of spontaneous creativity that humans can.
Programmed by humans: AI works by acting on the data and guidelines programmed by data scientists. How AI functions is dependent on the data and information it is fed. While machines can learn as more data is ingested, assumptions about datasets can cause machines to make faulty decisions.
Potential for bias: Inadvertent bias during programming can lead to widespread unintentional bias. For example, there is evidence of potential racial bias in facial recognition software when used in certain applications.
Ethical decision-making: AI works logically and may not be imbued with ethical decision-making constraints.
Advantages of Artificial Intelligence
Unlike humans, AI doesn't need breaks, sleep, or downtimes. While long hours can prevent humans from operating at peak efficiency, the more data AI accumulates, the better it will perform. That's just one of the many advantages of artificial intelligence. Other areas include:
Reducing human error: Decisions made by AI at each step are informed by analyzing past interactions. Any new data is compared to mass datasets, which can help detect and prevent errors.
Managing redundant tasks: Much of the human error comes from when people have to do routine tasks. Robotic processing automation (RPA) can handle routine tasks while AI analyzes data to find patterns and surface recommendations.
Unbiased decisions: As humans, we are all impacted by emotions and our state of being. Machines can make unbiased decisions based solely on the data.
Reducing costs: AI systems can handle many of the tasks that previously required humans to do. In some cases, it could replace humans altogether or free up workers to focus on higher cognitive tasks.
Augmented intelligence: AI can handle the deep analysis of mass datasets in seconds, which might take humans a lifetime to do. This provides accurate information that workers can use to make more informed decisions faster.
Can handle dangerous tasks with less risk: AI can take on dangerous tasks, such as defusing bombs, cleaning nuclear waste sites, or navigating through burning buildings.
Goals in Artificial Intelligence
The goal of artificial intelligence is to create a technological platform to allow computers and machines to work intelligently. Realizing these goals requires certain abilities, including:
Logical problem-solving
Knowledge engineering
Deep analysis for patterns and correlations
Machine learning
Processing algorithms
Cognitive systems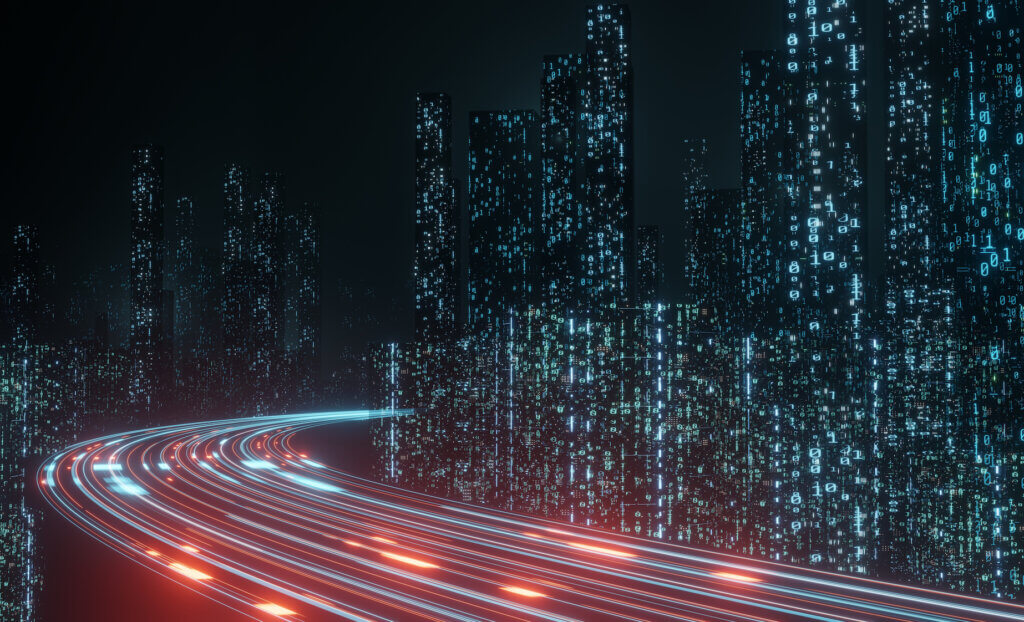 Future of Artificial Intelligence
The future of AI will bring increased innovation in ways we may not even be able to imagine at the moment and bring substantive changes to the way we work and live.
61% of executives and AI researchers in a recent Deloitte Insight report said they believe AI will substantially transform their industry within the next three to five years. More than 90% of leading businesses report that they currently have ongoing investments in artificial intelligence.
Experts predict increased adoption across nearly every industry. While things like self-driving cars and drone package delivery capture the headlines, sectors such as health and medicine, eCommerce, cybersecurity, and business intelligence are set to be impacted in even more profound ways by AI.
FAQ
What Is Artificial Intelligence With Example?
Artificial intelligence is the development of computer systems that can perform tasks that would otherwise require human intelligence. Examples of AI include voice assistants such as Siri or Alexa, self-driving cars such as Tesla, or Nest thermostats which learn your heating and cooling preferences and automatically adjust temperatures based on occupancy.
What Are the 4 Types of AI?
The four types of AI include reactive machines, limited memory, theory of mind, and self-awareness.
What Are the Dangers of AI?
Depending on how it's programmed, trained, or implemented, AI has the potential to work autonomously and be used in ways that don't support the greater good. If not checked, AI can spread disinformation, reinforce stereotypes and bias, and be used for lethal autonomous weapon systems (LAWS) to kill at scale.
How Does Artificial Intelligence Work?
AI systems work by combining and analyzing large data sets. AI uses iterative algorithms to uncover patterns and make rule-based decisions quickly. Machine learning and deep learning allow machines to optimize performance with the addition of more data.