We Are the Operational Backbone of Asset-Intensive Companies Around the Globe
ToolSense is built for companies in industries like construction, facility services, mining, agriculture, logistics or manufacturing. Our Asset Operations Platform saves you time and money, thus making your business future-proof.
Transparency about your assets, operations and TCO
Whether it's an asset's current location or its runtime data. ToolSense is your new single source of truth for every asset, with precise insights in a central life cycle folder.
Efficient service processes and inspections
Leverage the full potential with custom rules for service or maintenance. Never miss an inspection again and get rid of pen and paper for checks and documentation.
Annual time savings of up to 100 hours per site manager
Our mission is to provide you with all the tools needed, to efficiently manage your asset operations. Make your business future-proof with the ToolSense Asset Operations Platform.
Senior Vice President of Service Delivery

ABM Industries
Being able to combine equipment on one dashboard, where we have motorized and non-motorized equipment, is key for ABM. We currently have 5,000–6,000 non-motorized pieces of equipment out there in the field. Bringing that all together into one system is a big benefit.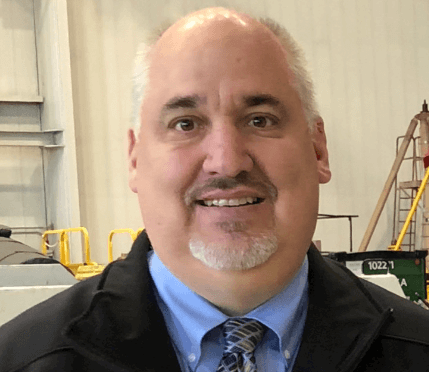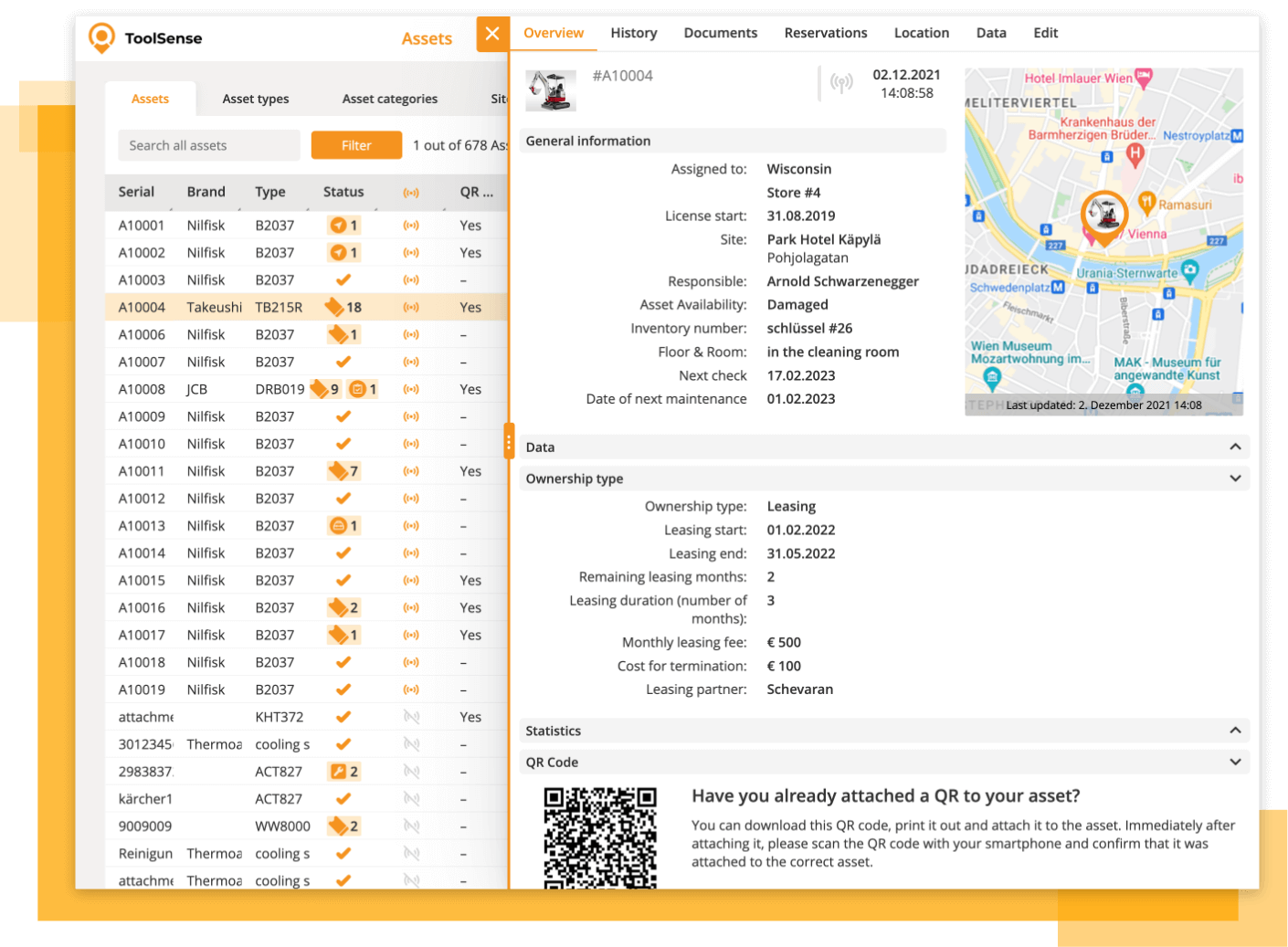 Manage all your assets on one single platform
Set up your entire fleet of machines and assets on ToolSense within a few minutes using a simple Excel import or synchronizing with your ERP. ToolSense generates a unique QR code for each machine. Just print it out and attach it to the asset. This allows you and your employees to identify the machine and trigger processes at any time.
Reporting issues has never been easier—try it with our QR-code
Issue reporting should be as simple as possible. With ToolSense, you simply scan the QR code that is attached to an asset with your smartphone. A website shows up that guides you through a couple of basic questions. You can add photos, videos, or even voice messages. No account needed, making the process user-friendly and self-explanatory.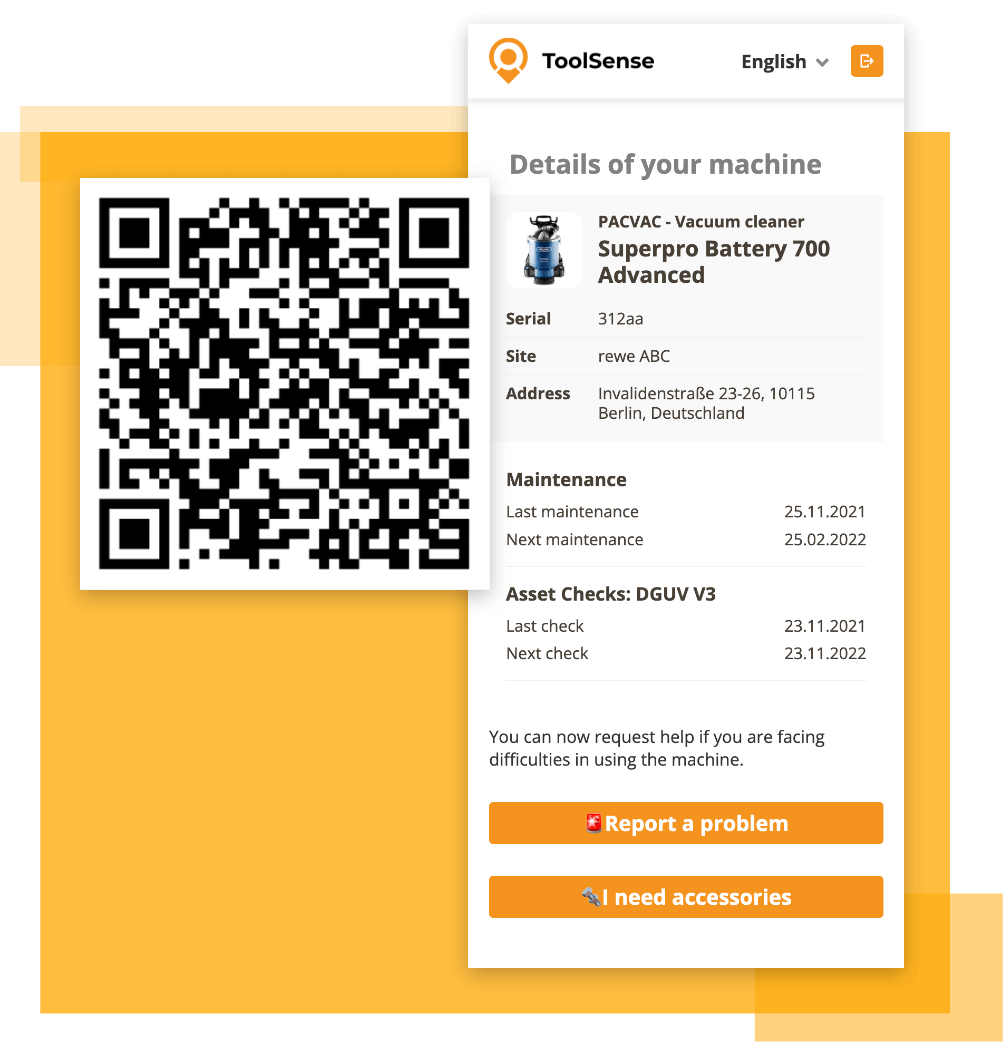 Collaborate on tickets with suppliers or service partners
Working with service partners or suppliers? No more back and forth with mails and phone calls needed. They simply get guest access to work on the ticket, adding comments or uploading documents like cost estimates and invoices. Once you complete the service case, it is automatically documented in the asset's life cycle folder.
Act proactively with workflows, automations and IoT hardware
Staying ahead of your assets becomes easy when using ToolSense. Define flexible rules for maintenance or safety inspections, triggered by the calendar or IoT data, if available. After a check is completed, we automatically create and store the respective documents and instantly schedule the next check.