Efficient Asset Lifecycle Processes Make Your Site Manager's Life Easier
There are numerous processes that happen during an asset's lifecycle like requesting new machines, moving locations and more. Managing all of them in a single platform dramatically improves your operations' efficiency.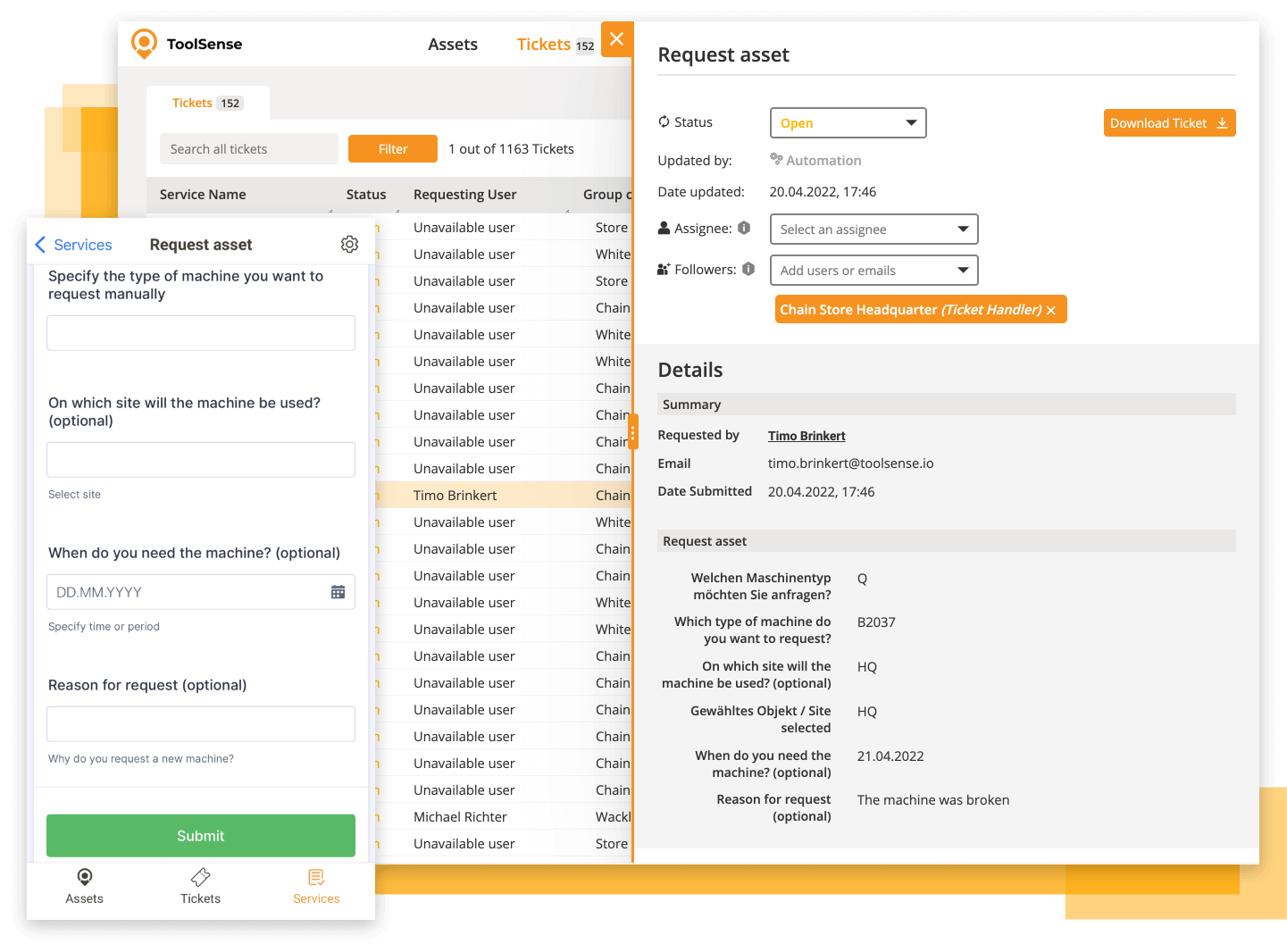 Trigger processes directly from the ToolSense mobile or web app
Get rid of printed forms and complicated process descriptions for tasks like asset lifecycle management requests. Simply use the ToolSense mobile or web app with it's integrated service workflows to submit your request. We automatically create a corresponding ticket and notify the responsible person.
Check the availability with powerful filters
Stop assets from being bought or leased unnecessarily, and just check if something is available in the warehouse. Empower procurement to maximize the productivity of all assets in your operation with powerful filters in your dashboard.
Your asset's new single source of truth is here
With multiple Excel spreadsheets, communication via mail or WhatsApp and even printed forms, one easily looses track of an asset's history. Asset management software like ToolSense enables you to track everything that changed its status. In addition, communication between everyone involved is efficiently organized.
Alexander Manafi (CEO) gives you a private tour
Our CEO, Alexander Manafi, gives you a quick private tour. See the actual product and how it is used to improve your asset operations. If the video embed isn't working as expected, please find the full video here.
Get up to 875% ROI With ToolSense
Reduction in time of operational staff spent managing assets, handling inspections and locating asset information
Reduction of annual asset costs (buying, repair & parts)
Example: For FM company with 3K employees this results in €150K asset cost reduction / year
Reduction of unplanned downtime
Example: For FM company with 3K employees this results in €200K cleaner personnel cost reduction / year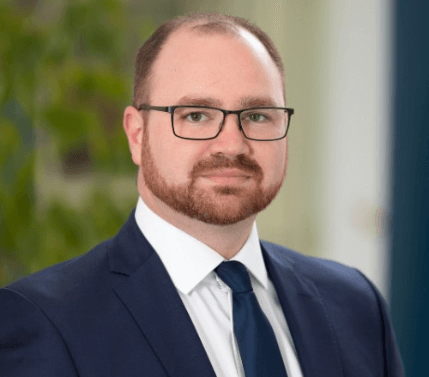 Director Operations Performance

ISS Austria
We wanted to have a solution that does not only track expensive assets but also cheap ones. In Austria, ISS operates over 6,500 cleaning machines alone, without even counting vacuum cleaners and other pieces of equipment. With ToolSense we bring them together on a single platform, leveraging data from IoT hardware and improving maintenance and inspection processes.