The digitization hardware
for machines
To enable you to digitize your machines as easily and as cheap as possible, we have developed the "ToolSense IOT" hardware.
The use of intelligent sensor technologies provides data points that are actually necessary for the digitization of after-sales processes. This reduces the complexity of the data processing and the focus is only on relevant data points.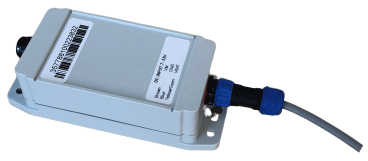 Can be connected to various machine interfaces (e.g. CAN bus or RS485 / RS232)
Sends data reliably worldwide via a cellular connection
Data collection with built-in ToolSense sensor technology: location, machine running time, vibration & shocks, machine battery voltage
Are you interested in ToolSense IOT?
If so, download the ToolSense IOT FactSheet right now. Simply fill out the form and request the FactSheet – the download is available immediately afterwards.