Are you struggling to stay up-to-date with the constant changes in asset management compliance? You're not alone. Many companies face similar challenges in navigating this complex landscape.
Expert advice

Staying ahead of all requirements for asset management compliance can be quite a challenge. Using an asset operations platform like ToolSense ensures a compliant and flawless operation of your assets.
But worry not – in this comprehensive guide, we will explore the world of asset management compliance, its importance, different types, challenges, and top trends. By the end, you'll be well-equipped to tackle compliance head-on and safeguard your company's reputation.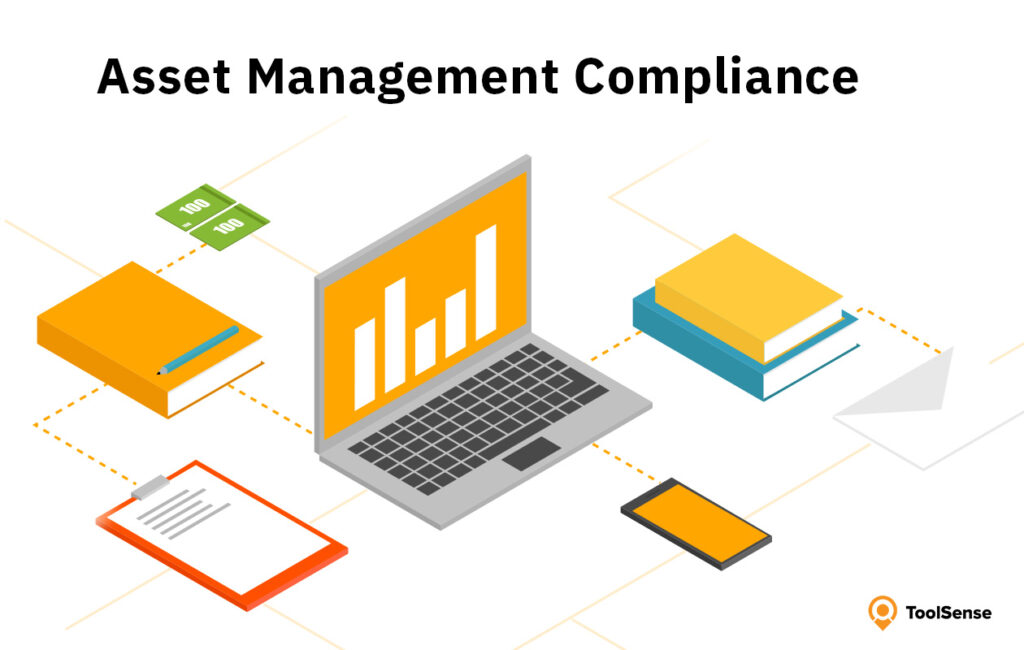 Key Facts
Asset management compliance is the process of adhering to legal and policy requirements to protect and manage a company's assets.
There are two main types of compliance: internal (quality checks) & external (ensuring reputation).
ToolSense provides an easy, efficient way for organizations to manage asset compliance with automated tasks & streamlined operations.
What Is Asset Management Compliance?
Asset management compliance is the process of adhering to laws, regulations, and policies related to a company's assets. Ensuring compliance is essential to guarantee that your organization's procedures remain current and valid. Failure to maintain compliance can expose your company to significant fines, penalties, and damage to your brand reputation.
To stay compliant, companies face numerous challenges, including staying abreast of ever-evolving compliance standards, ensuring data security, and following consistent baseline protocols.
By digitizing compliance activities, efficiently monitoring compliance, and automating asset management compliance processes, your organization can overcome these challenges and thrive in the world of compliance.
Why Asset Management Compliance Matters
Compliance is crucial for upholding your company's reputation and avoiding potential issues that could harm your organization. Cloud-based software can play a pivotal role in ensuring data security, tracking modifications, and facilitating information sharing among team members, making it easier than ever to stay compliant.
Compliance risk, or any deviation from the set standards, could have a detrimental effect on your company's financial, reputational, or organizational aspects. Investing in asset management software addresses regulatory and compliance issues, monitors changes, and disseminates data to personnel, ensuring your company stays compliant and operates smoothly.
What Are the Different Types of Compliance?
In the world of compliance, there are two main types:
Internal compliance: set by your company
External compliance: set by government and other organizations
Both types of compliance ensure quality, accuracy of financial records, and adherence to industry protocols.
Internal Compliance
Internal compliance refers to the processes and quality standards established by your company to guarantee that the quality of your product or service is maintained. Inspecting and confirming your company's compliance quality is essential to mitigate potential risks that could negatively impact your organization's profit, personnel, and overall success.
Companies can ensure compliance quality by consistently conducting quality checks and addressing areas of improvement.
External Compliance
External compliance involves adhering to state standards and regulations, which play a vital role in your company's reputation. Safety measures to protect employees are one example of external compliance. Additionally, there are various record-keeping requirements that need to be followed.
Failing an external audit may lead to financial penalties that could exceed the cost of conducting the audit itself. Compliance management is necessary for your company to reach its internal goals and maintain a positive reputation in the market.
Compliance with OSHA and ISO
Compliance with the Occupational Safety and Health Administration (OSHA) and International Organization for Standardization (ISO) standards is mandatory to ensure worker safety and avoid penalties. OSHA is responsible for occupational safety and health regulations, while ISO standards provide guidance and recommended practices for ensuring assets operate according to their intended purpose. Failure to comply with these standards may result in fines and possible legal action.
Good to know

ToolSense supports ISO 15143-3 (AEMP 2.0).
See How Equipment Safety Inspections Work in ToolSense
7 Challenges in Asset Management Compliance and How to Overcome Them
Meeting asset management compliance can be challenging due to strict policies and regular performance tracking. In this section, we'll dive into the seven most common challenges and provide solutions to overcome them.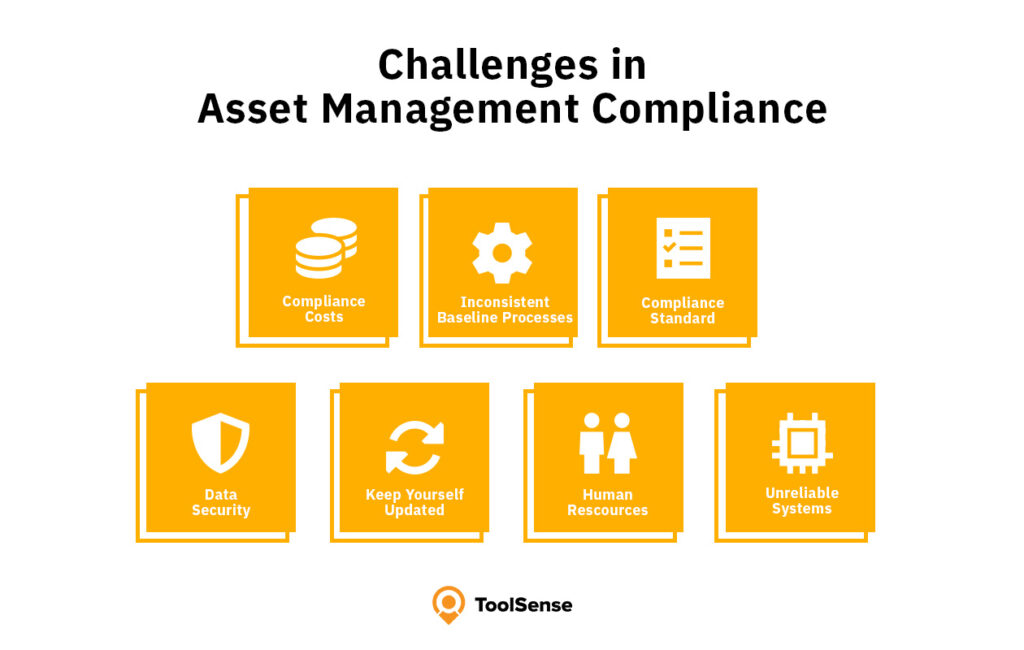 Being Up-to-Date
Keeping up with policies, rules, and regulations is crucial in asset management compliance. Organizations must remain proactive in monitoring for updates and implementing them promptly.
By regularly reviewing relevant policies, rules, and regulations, your company ensures adherence to the most recent regulations.
Ensuring Ever-Changing Compliance Standards
Organizations must re-evaluate their quality standards to avoid penalties for not meeting the constantly evolving market trends. By staying informed of changes and implementing them promptly, management can remain compliant with the latest standards and avoid potential penalties.
Periodically reviewing quality standards helps prevent penalties resulting from non-compliance with changing market trends.
Keeping Data Safe
Companies must protect customer data from cyberattacks to ensure compliance. Data security safeguards against potential financial losses, reputational harm, and legal ramifications that may arise due to unauthorized access, theft, or misuse of confidential information. Implementing robust security measures can help guarantee data safety and compliance.
Good to know

Security is a top priority for us at ToolSense because it is vital to your experience with our products. Strong encryption with TLS and AES and strict data security​ rules are just two of our various initiatives to provide a reliant and secure platform.
Following Consistent Baseline Protocols
Consistent baseline processes are necessary for tracking improvement in asset management compliance, but they can be difficult and time-consuming for large organizations. By establishing consistent baseline protocols and ensuring they are routinely updated, companies can effectively monitor progress in asset management compliance.
Having Unreliable Systems
Using unreliable systems can lead to data breaches, non-compliance, and the potential loss of customers, resulting in substantial financial losses for companies. By investing in reliable systems, organizations can ensure seamless and efficient operations, reduce downtime, maximize productivity, and guarantee data accuracy and integrity.
Managing Compliance Costs
Compliance costs can be high, but non-compliance costs are significantly higher. Companies must invest in IT infrastructure or employ a specialized team to manage compliance costs effectively and minimize expenses related to conforming to industry regulations, evade fines and disciplinary action, and optimize profitability.
Lacking Human Resources
Companies face challenges in asset management compliance due to a lack of human resources. Ensuring proper compliance management–even with great software to support–requires qualified employees who are not always easy to hire and retain.
Top Trends in Asset Management Compliance
In this ever-changing landscape, staying ahead of the curve is essential. Let's explore the top trends in asset management compliance, including digitizing compliance activities, efficient compliance monitoring, automating to scale asset management compliance, and embedding compliance into business processes.
Digitizing Compliance Activities
With the growing regulatory burden and accelerated pace of regulatory change, asset managers must transition from manual processes to digital solutions to remain compliant. Digitizing compliance activities involves utilizing technology to facilitate and optimize compliance procedures, such as tracking regulatory changes, automating reporting, and monitoring compliance risks. This can significantly reduce human error and increase efficiency.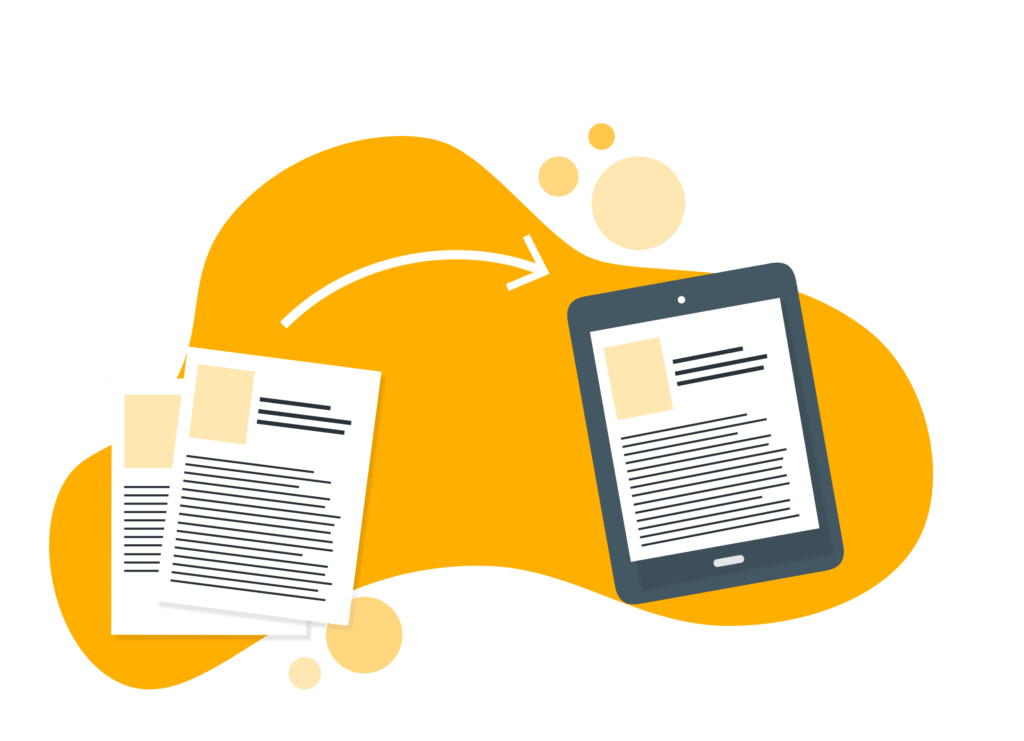 Efficient Compliance Monitoring
Efficient compliance monitoring is crucial for asset management compliance. By utilizing technology and compliance tools, companies can streamline the compliance process and minimize the time teams spend on compliance monitoring by focusing on essential matters.
This helps in identifying any non-compliant activities and decreases the time needed to carry out compliance monitoring processes.
Automate to Scale Asset Management Compliance
Automating asset management compliance offers scalability in compliance management systems, providing greater assurance that compliance processes are verifiable and reportable. The implementation of automated processes can reduce the amount of time spent on compliance handling tasks and reduce the risk of costly penalties due to human errors resulting from manual processes.
Automation can also help to ensure that compliance processes are consistently applied across the organization, reducing the risk of non-compliance. Automated processes can also provide greater visibility into compliance activities, allowing for more effective monitoring.
Embed Compliance into Business Processes
Integrating compliance requirements into the day-to-day operations of a company ensures that compliance is not treated as an afterthought, but rather as a fundamental part of how the business operates. Incorporating compliance into business processes can help minimize the risk of non-compliance and enhance overall efficiency.
This can be achieved by providing employees with compliance training, instituting policies and procedures to guarantee compliance, and overseeing compliance activities.
ToolSense is trusted by 700+ companies
Our Asset Operations Platform Makes Asset Management Compliance Easy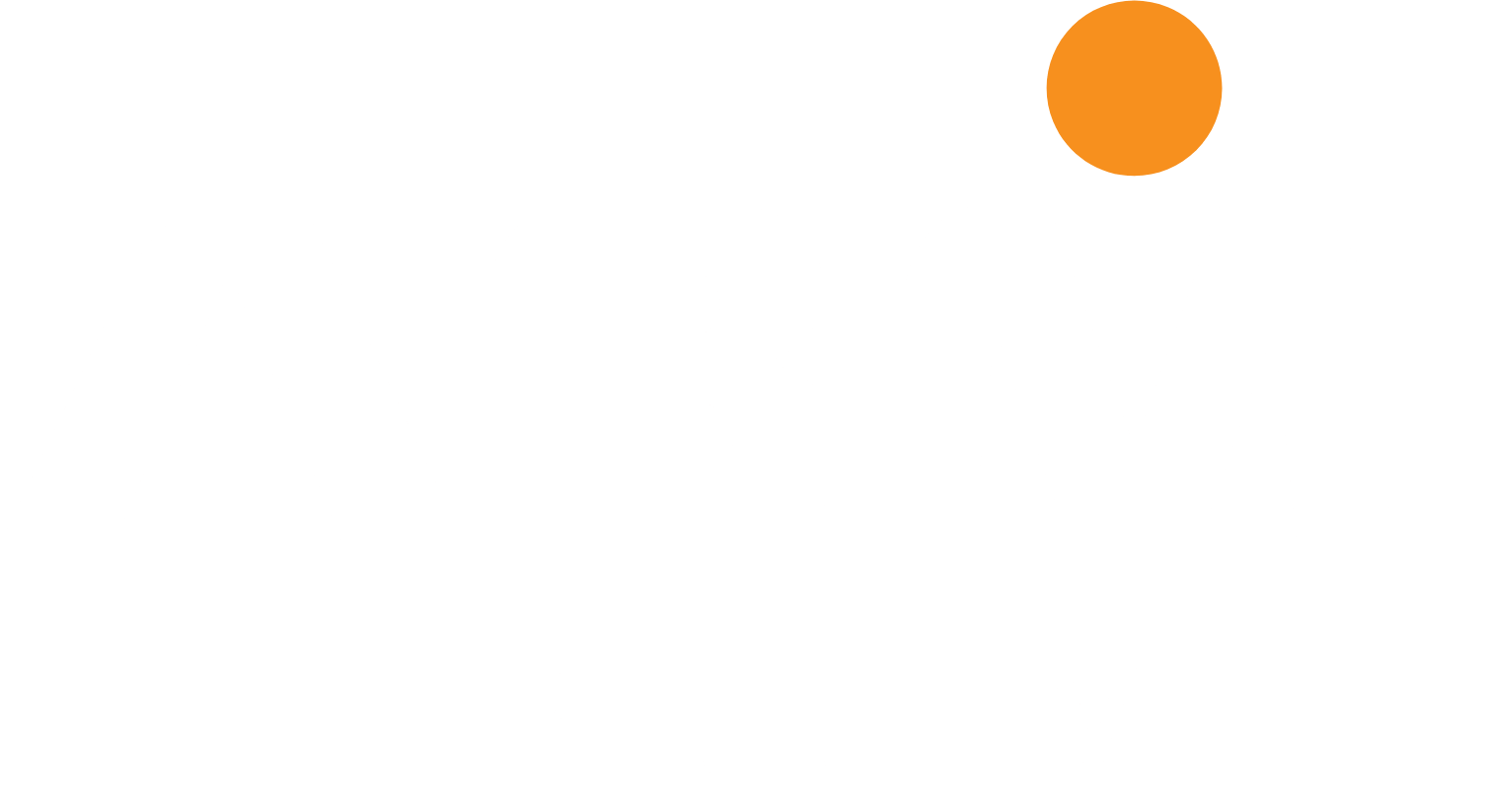 Software for Asset Management Compliance Makes Your Life Easier
Utilizing software for asset management compliance can make your life easier by automating tasks and minimizing human error. However, it's important to ensure that the tool is effective and has a central asset database, as this can greatly impact the efficiency of your compliance processes.
When introducing a digital solution for asset management compliance, it's essential to evaluate whether the solution will be beneficial and if it can automate tasks that would usually require manual work. Investing in the right asset management software can change the way compliance is monitored and planned, making it easier to stay compliant and focus on growing your business.
With ToolSense Asset Management Compliance Doesn't Have to be Hard
ToolSense offers a live demo to showcase how its asset management compliance software can streamline asset operations and make compliance more manageable. By leveraging ToolSense, you can ensure that your company stays compliant with the latest standards while also optimizing resources and minimizing errors.
Summary
In this comprehensive guide, we've explored the world of asset management compliance, its importance, different types, challenges, and top trends. By staying informed and implementing the right strategies, your company can navigate the complex landscape of compliance with confidence.
As the regulatory landscape continues to evolve, staying ahead of the curve is essential. By leveraging technology and digital tools, your organization can streamline compliance processes, minimize risks, and focus on growing the business. With the right tools, such as ToolSense, asset management compliance doesn't have to be hard.
Now that you're equipped with the knowledge and tools to tackle asset management compliance, it's time to take action. Implement the strategies discussed in this guide and watch your company thrive in the world of compliance. Remember, staying compliant not only protects your company's reputation, but also paves the way for success in the long run.
Frequently Asked Questions
What is asset management compliance?
Asset management compliance is an essential part of a company's operations. It involves adherence to applicable rules, regulations, and policies related to the proper handling of assets by all parties involved in the management process. Compliance ensures that assets are managed responsibly and efficiently, protecting your company from costly penalties or risks.
What are the responsibilities of asset management compliance?
Asset management compliance is a crucial responsibility to ensure that all assets are managed in line with the sector's standards. Compliance helps organizations meet government and industry regulations and internal policies. An effective asset management strategy must be implemented to mitigate risk and protect the organization from non-compliance.
What are the 4 principles of asset management?
The four fundamental principles of effective asset management are extending the life of assets, optimizing maintenance and renewal processes, developing accurate long-term funding strategies, and working towards the goal of long-term performance sustainability. By implementing these principles, organizations can ensure they get the most out of their assets.
This article was generated using AI technology and edited and fact-checked by our editorial staff.