What happens when innovation meets necessity? Imagine a world where every gadget or vehicle you use is a symphony of components, each crafted by different maestros. This is the realm of Original Equipment Manufacturers (OEMs), where the unseen heroes of technology and automotive industries thrive. These OEMs, often behind the scenes, are the creators of essential parts that make your favorite brands' products whole.
Whether it's a high-performance spark plug in your car or the intricate processor in your computer, OEMs are the silent partners in progress, seamlessly integrating their expertise into the products we use every day. But what makes their role truly fascinating? Let's dive into the unseen world of OEMs and uncover the vital link they play in bringing innovation to our fingertips.
What Is an Original Equipment Manufacturer?
The term OEM is mostly mentioned in connection with two large industries: IT and automotive. But what does OEM mean? The abbreviation stands for "original equipment manufacturer". It refers to any company that manufactures products for or parts designed to be incorporated into an end product from a different company.
For a vehicle manufacturer, this might be a spark plug manufactured to fit into a specific model of car. In an IT setting, an OEM company might produce the processor for a laptop or desktop computer. Microsoft could also be referred to as an OEM since they supply the operating system that is intended to be used with computers manufactured by Dell, HP, or a different company.
KEY TAKEAWAYS
OEM meaning original equipment manufacturer applies to any company that manufactures parts or products that are intended to be incorporated into end products of other companies.
Occasionally, an OEM will produce the entire product, which is sold under the other company's name.
The seller of the finished product is referred to as a value-added reseller (VAR).
OEM lowers production costs for other companies that may not have the full capacity to produce the items they need.
Typically, they are focused on business-to-business sales, while VARs have targeted the public or other end users.
Why Is OEM Used?
OEM plays a large role in manufacturing, such as in the automotive or IT sector. Many companies – referred to as the value-added reseller (VAR) – do not have the full capabilities to manufacture all the items that they need to finish their end product. The production of these parts is instead outsourced to OEM businesses, meaning the original equipment manufacturer produces the item for them. One great advantage is the reduction of production costs. While OEMs focus on business-to-business sales, VARs mostly target the end user or the public.
Importance of OEM
OEMs are important for manufacturers, businesses, and end users alike as all of these profit from OEM technology. Companies that do not have the capacity to manufacture every single part of their end product can outsource the production to a factory OEM. That prevents them from having to establish their own factories and storage spaces – which would increase the production time and prices.
By utilising OEMs, the VAR can ensure their parts and, by extension, their end products are of high quality. In a direct comparison between OEM and aftermarket parts, OEMs usually provide the better quality alternative because they are specialised in the part they produce for the VAR. This increased the end product's quality and lifespan, allowing VARs to offer longer warranties to customers. Outsourcing the manufacturing process of one or various parts of the end product also results in a faster overall production process.
Another positive factor is a monetary one. If a company were to produce all the required parts by itself, building new factories and employing more staff would drive up the price of the end product. While aftermarket parts are often the cheapest solution, OEMs also offer competitive prices – especially when the VAR buys in bulk or enters long-standing contracts, allowing the price of the end product to remain low as well. Additionally, OEMs offer excellent support and warranties as they work directly with the VAR, which also positively affects the end user of the final product.
Businesses of all sizes require a balance of efficiency and effectiveness to maximise success. OEMs can help companies reach their goals by taking care of production and product registration, while ensuring that all industry standards are met. This allows for time and money to be saved while providing customers with the best possible experience.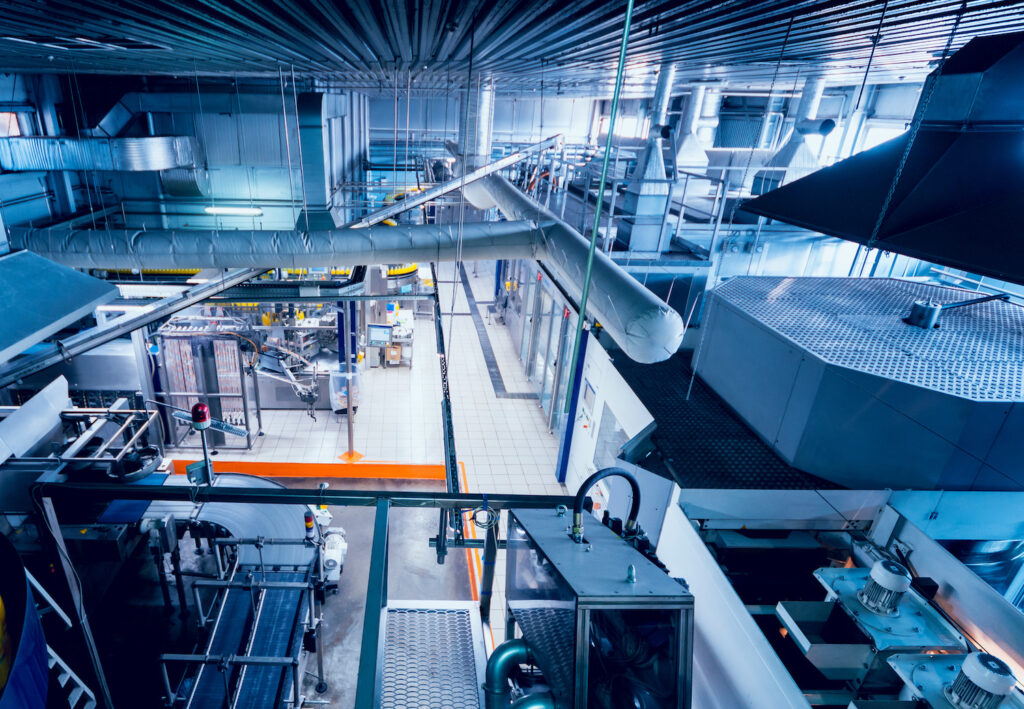 OEM Software
Companies can obtain many different types of software for free or at very low costs. One of the most popular methods is using OEM software. But what exactly is OEM software?
Original equipment manufacturer software is computer software made by one company and sold to another. It can also be referred to as "white box" software. When buying this type of product, though, the buyer usually doesn't receive a CD-ROM or DVD containing the programme; instead, they receive a licence for it. The licence will contain instructions on using the programme and may include support information, such as phone numbers.
An original equipment manufacturer software can also be pre-packaged software that comes with new computers or other products. It's also used to refer to the act of buying commercial software in bulk and then re-selling it, often packaged with other items. Moreover, this type of software is built to be used with hardware devices. It does not have a separate brand identity, and it is sold by the manufacturer of the device or system rather than another company. OEM software can sometimes be seen as being less effective than its counterpart, but this depends on the quality of the software and whether it was made for a specific application.
OEM Software Benefits
Every party benefits from an OEM software solution in its own way. The VAR, which is supplying the hardware, can add value to its hardware product by adding suitable software. Especially for smaller companies that operate on a tight budget, OEM software is usually the most cost-efficient solution, but even large computer companies rely on original equipment manufacturer software instead of ordering specialised or custom-made software. This directly benefits the customer, as well, as they receive more value for the price they pay. The original equipment manufacturer obtains a new stream of revenue by cooperating with the VAR. Depending on the type of relationship the OEM and VAR have, the OEM might offer special customisation for their software to further improve the VAR's end product.
A very prominent example of OEM software is Windows. In this case, Microsoft is the original equipment manufacturer that supplies the VAR – famous computer manufacturers, such as Dell, HP, Lenovo, or others – with a version of Windows most suitable for their hardware. However, if bought from a legitimate seller, an OEM version of Windows can be purchased without the corresponding hardware, too.
OEM Hardware
Join Hundreds of Asset-intensive Companies Operating on ToolSense
Aside from OEM software, OEM hardware is equally often used, but what does it mean? It refers to hardware manufactured by an OEM business that is sold by a VAR instead. This can include singular parts that are used for a specific end product, or sometimes even the full end product itself. A good example of OEM hardware comes from the computer industry, and it applies to both business customers and consumers. If a company or individual purchases a PC or laptop from Dell, they are, in fact, buying OEM hardware. The chipset might come from Intel, whereas Acer supplies the mainboard and Western Digital the internal hard drive.
One of the most frequently asked questions is: Why should I buy OEM hardware? The answer, in short, is that it's a smart business decision. For starters, it allows companies to easily customise their equipment and receive the technology that most suits their needs at a cheaper price. Additionally, OEMs offer great quality as well as product support.
Who Is Using Original Equipment Manufacturer?
OEM is a constantly changing and growing industry. There are many different types of companies in this sector, from small businesses to multinational corporations. The main goal of all these companies is to make a profit by manufacturing or assembling a product for another company that will sell under the value-added reseller's name. This is especially prevalent in large-scale projects because many industries will need large quantities of certain parts or goods. For example, the hospitality industry may need OEMs for their utility production, like towels and uniforms.
See How ABM Improved Their Equipment Management With ToolSense
Original Equipment Manufacturer Example
OEM in the Electronics and IT Industry
The IT sector also relies on OEMs in software and hardware production. Any computer part or software will often need to be produced in bulk, such as CPUs, fans, hard drives, graphics cards, and more, so computer manufacturers outsource the production of these items to OEMs to save time and money. Since the OEM is typically highly specialised in their field, large computer companies can trust in the quality of the parts they receive.
The same holds true for manufacturers in the smartphone and tablet market or fabricators of home goods, such as fridges, vacuum cleaners, washing machines, and more. The companies that sell home electronics heavily rely on OEMs to manufacture parts, like batteries or displays, for their end product.
OEM in the Auto Industry
One of the most outsourced segments in the auto industry is the design and manufacturing of car parts. Automotive companies have found that outsourcing allows them to cut costs while maintaining high-quality standards and innovation in design. Volkswagen AG, Mercedes-Benz Group AG, and Toyota Motor Corp are all examples of popular and successful OEMs.
OEMs are especially important for this type of industry because of changing laws, trends, and conditions. With a rising demand for electric cars, a trend towards autonomous driving, and the urge to produce cars as environmentally friendly as possible, manufacturers require highly specialised parts from OEMs. Over the years, OEM has become a staple of the automotive industry. From luxury vehicles to sports cars, most consumers expect a certain quality and craftsmanship from their vehicles. According to reports, more than eighty per cent of vehicles sold in North America are manufactured with OEM parts. These manufacturing firms create products with specific qualities and features to meet the buyers' needs as closely as possible.
OEM Partner: Understanding OEM Partnerships in Manufacturing
In the realm of manufacturing, an OEM partner plays a vital role as a company that produces goods for another business. This collaborative relationship stems from the concept of original equipment manufacturer. Here, the partner manufacturer creates products specifically for use by various brands. To illustrate, an electronics company may opt to work with an OEM partner to assemble their smartphones and computers, taking into consideration the desired design and quality specifications. This strategic alliance ensures the seamless production of high-quality products while leveraging the expertise of both parties involved. In most cases, it is also the most profitable option for all parties involved.
Manage Your Equipment Effectively
OEM vs. ODM
OEM is a major business in the electronics industry. It's also a very common practice for many manufacturers, both big and small. When purchasing electronic devices from a company, one should know whether they are OEM or ODM products. So, what's the difference between OEM and ODM?
OEM describes a product manufactured by the company that will eventually sell to consumers or re-sell to other companies. ODM, on the other hand, stands for original design manufacturer. It refers to a company that has created a design and hired another manufacturer to make the product using its design specifications.
OEM vs Aftermarket Parts
OEMs stand in contrast to aftermarket products, which offer replacement parts that are generic and cheaper than an OEM's parts. Original equipment manufacturer parts are made by the same company that manufactures the original equipment. That means that customers receive a high-quality product with usually the same type of support or warranty that the original part offers.
Aftermarket parts – specifically aftermarket car parts – describe replacement parts which are functionally alike to the original part. However, when deciding between OEM or aftermarket parts, customers should be aware that aftermarket parts were not made by the original equipment manufacturer. These parts are usually cheaper than OEM parts but don't always offer the same quality, support, or warranty. This doesn't mean that there are no high-quality aftermarket parts available whatsoever, since the Certified Automotive Parts Association aims to ensure quality standards throughout the US. However, there is always a possibility of receiving lower-quality parts than an OEM would provide.
How ToolSense Improves Your Asset Management
Conclusion
Businesses that are looking to become more efficient and successful should consider the benefits of outsourcing production. By partnering with a factory OEM, companies can be sure that production will meet deadlines and industry standards. That way, they can refocus their energies on being innovative and bringing new products to the market. Oftentimes, this is a much better, cheaper and more efficient option than manufacturers creating every item from scratch.
FAQ
What Does OEM Mean?
OEM stands for original equipment manufacturer. In the business world, this means a company that makes a product to be sold by another company under its own name. For example, an OEM computer manufacturer might make computers for a brand like Dell or Lenovo, who then sell the products under their own brand names.
What Is an Example of an OEM?
An example of an OEM (Original Equipment Manufacturer) is a company that produces components or products that are used in another company's end products. For instance, a computer manufacturer may source OEM components like processors, motherboards, or hard drives from various OEMs and integrate them into their final product.
Does OEM Mean Fake?
No, OEM does not mean fake. OEM refers to the original equipment manufacturer, which is a company that produces components or products for use in other companies' end products. These components are often of high quality and meet the specifications the purchasing company requires. While OEM products may not carry the branding of the purchasing company, they are genuine and legitimate products provided by authorised manufacturers.
What Is OEM and ODM?
Original equipment manufacturer (OEM) stands for companies that carry out bulk productions, while original design manufacturer (ODM) stands for the company that designed the product.