Keeping track of equipment, assets, machines, vehicles and tools can be difficult. However, it is important and a key factor for every organisation. Especially in the cleaning industry or in construction, where there are dozens if not hundreds of machines in use, having a clear and always accessible overview is super powerful. Here we will explain what equipment management is and why it's critical for your business. Moreover, we list and compare the top 15 equipment management software products (also referred to as asset management software) to help you pick what's right for your organisation.
See How ToolSense Can Help You in Just 90 Seconds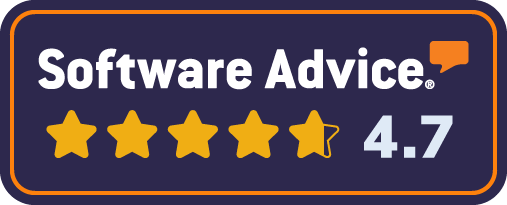 Equipment Management Software Solutions
ToolSense
A simple-to-use solution: ToolSense offers a software and IoT hardware for machine and service management. With ToolSense you have efficient service processes and inspections as well as transparency about your equipment, operations and TCO.
Features
Central life cycle folder per asset (asset lifecycle management)
Report issues by scanning the QR code: without an app or login necessary (perfect fit for machine operators or customers).
Track all kinds of machines, tools and assets (equipment tracking software).
Digital machine ticketing for your fleet.
Automate service scheduling and documentation.
Digital, automated and efficient service processes.
Automated service and inspection reminders (e.g. safety harness inspection, fire extinguisher inspection…)
Digitised processes, requests, and services around the machine.
Customised solution for machine owners and manufacturers.
Custom dashboards.
Digitisation of service flows with form builder.
Automated Total Cost of Ownership calculations for your equipment.
ToolSense equipment management app for iOS & Android.
Partnerships with >20 equipment manufacturers (e.g. i-team, Cleanfix, TYROLIT, Numatic, Columbus, STIHL, WOLFF Tools, NSS Enterprises…).
Easy-to-do machine digitization with ToolSense IoT (works for every brand of equipment).
Equipment maintenance software for small businesses and large ones.
Price
ToolSense offers flexible options to meet your requirements.
They have 3 packages available. Please contact ToolSense for prices.
Comparison of the Top Equipment Management Software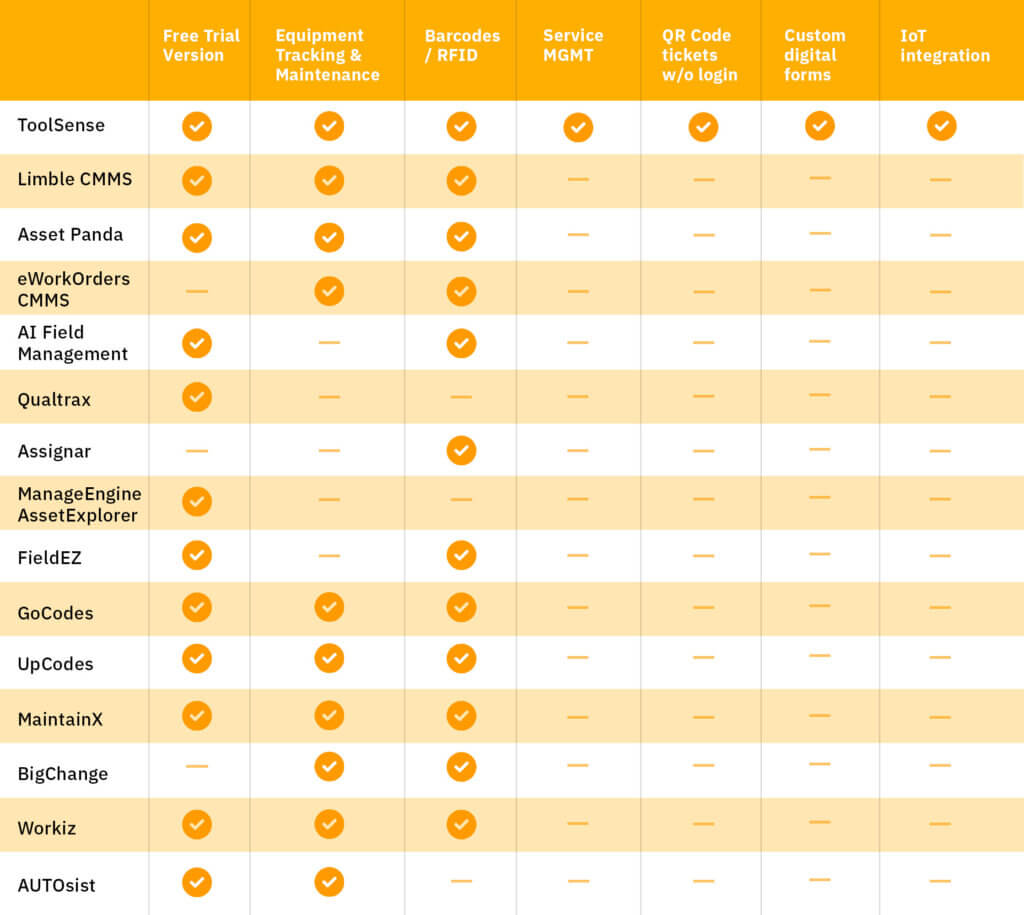 ToolSense is trusted by 700+ companies worldwide
Increase Your Profitability With the Best Equipment Management Software in the Market*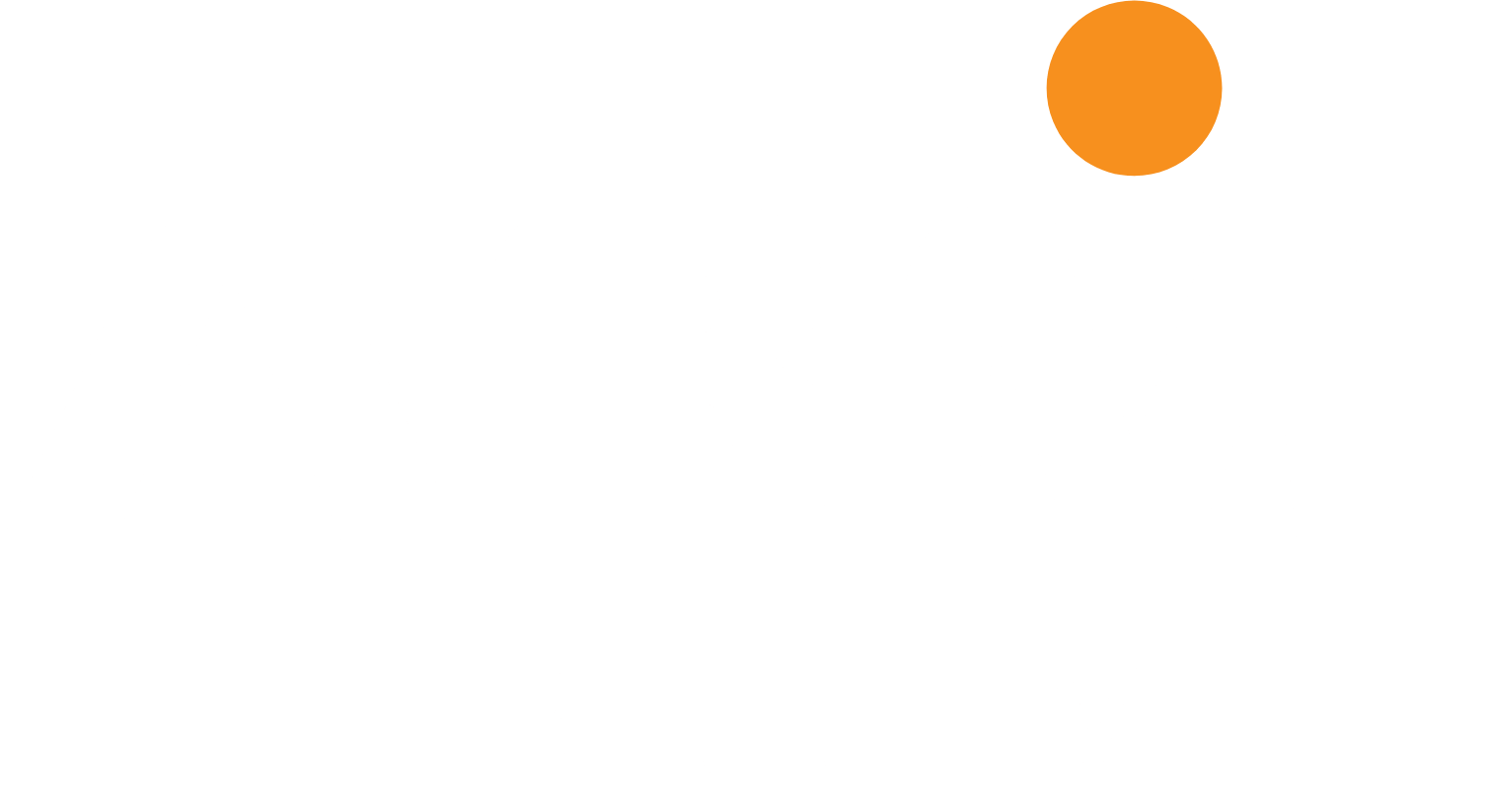 Limble CMMS
Limble CMMS is a mobile first maintenance software solution which is simple to operate. It allows anyone who is authorised to submit problems to the maintenance department by simply scanning a QR code or visiting a URL. With Limble CMMS equipment management software you can customise your dashboard, reduce downtime as well as increase productivity and asset life.
Features
Manage between 10 and 1,000,000 assets.
Centralised overview of assigned work orders, PMs and detailed maintenance logs.
Receive instant communications via push and email notifications.
Respond to and log problems while working on the problem.
Lookup critical asset information while diagnosing an issue.
Find information with QR codes.
Automate PM scheduling.
Equipment service management.
Custom dashboards.
Price
Limble CMMS has 4 Plans available, starting from $40/month.
Free trial available.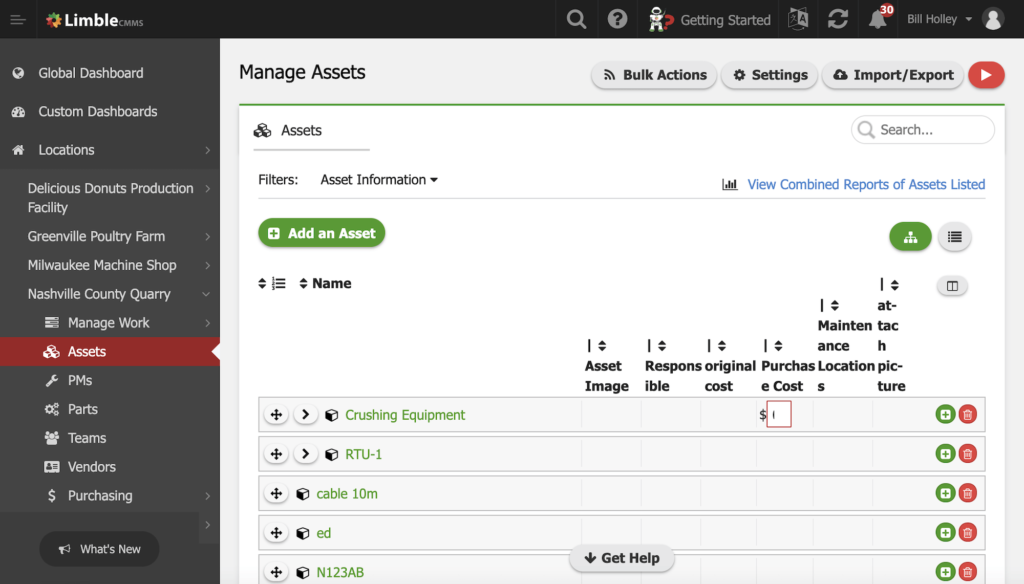 Asset Panda
Asset Panda is an equipment maintenance management solution built for asset tracking. It is a web-based equipment software management and combines adaptability with good support. This equipment maintenance tracking software is more complex than many others but provides numerous good features. The asset tracking software can be configured to the way you work and is compatible with Windows, Mac, iPad, and iPhone.
Features
Full life cycle management.
Track and manage your assets.
Barcode scanner to look up asset details.
Parent/child system.
Customised exports and reports.
Support ticketing workflow available via chat, email, and phone.
Automated process for managing device history and maintenance records.
Price
Costs depending on number of assets.
Starting by 250 Assets for $183.33/month.
Free trial available.
eWorkOrders CMMS
eWorkOrders is a cloud-based maintenance management solution which improves efficiency, increases productivity and reduces downtime and costs. It provides an integrated tool suite for work order management, asset management, inventory management and preventive as well as predictive maintenance. eWorkOrders is a user-friendly and affordable equipment maintenance system.
Features
Enterprise asset management.
Preventive management.
Materials management.
Track work order time.
Create Reports, get data imports and exports.
CMMS maintenance checklists.
Configurable for companies of any size.
Accessible from a computer or mobile device.
Price
eWorkOrders CMMS starts at US$35.00/month.
No free trial or free version.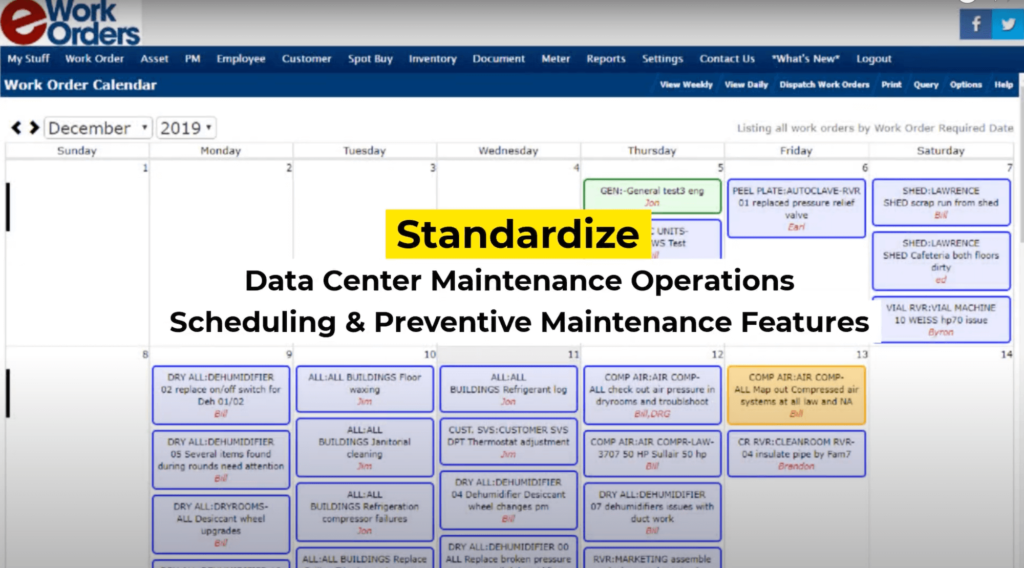 AI Field Management
AI Field Management is a cloud-based solution that enables small to large organisations to manage and collaborate with their field workforce. It allows organisations to manage workers, site managers, contractors, customers, jobs as well as equipment and assets by geography and time. The construction equipment management software was initially developed for mobiles and developed on the cloud for the cloud.
Features
Construction and heavy equipment software.
Inventory and asset management.
Time tracking and payroll reports.
Track data (equipment, location, notes, payment terms…).
Quick and accurate estimates.
Website Portal for customers.
Seamlessly integrable with any tools.
Compatible with Android, iPhone, and Tablet.
Price
Pricing starts at $7.99/user/month for paid version.
Free version and free trial.
Qualtrax
Qualtrax is a quality and equipment maintenance system that helps businesses of all sizes manage and control documentation, compliance, workflows, employees training, purchase request automation and more. It is a heavy equipment management software with many features.
Features
Heavy equipment tracking and maintenance software.
Manage and control documentation.
Automate business processes.
Manage customisable equipment maintenance workflows.
Streamline testing and training.
Manage internal and external audits.
Ensure implementation of critical industry regulations in real-time.
Link documents with relevant regulatory standards.
Store audit data in a centralised repository.
Price
The commercial and heavy equipment CRM software is available on annual subscriptions. Contact Qualtrax for pricing information.
Free trial available.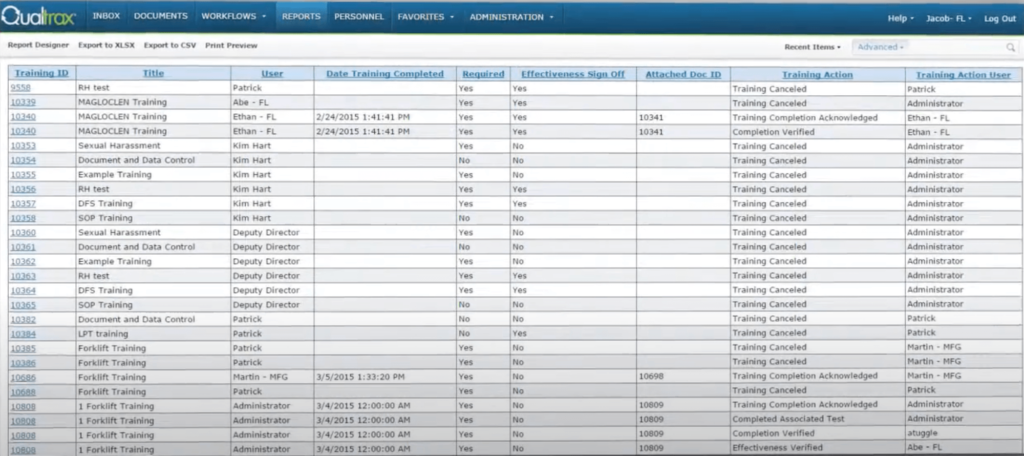 Assignar
Assignar is a cloud-based compliance asset and workforce management platform which allows contractors to get more productive with efficient drag and drop scheduling. With Assignar, you can simplify your scheduling, dispatch, time tracking, data collection, and communications with your field personnel and the heavy equipment they operate. With integrations to payroll and accounting systems, Assignar gives you visibility, control and streamlines your operations.
Features
Real-time fleet tracking.
Schedule crews and equipment.
Manage compliance.
Manage assets and equipment.
Quality and safety management.
Monitor your progress.
Equipment manager app compatible with Mac, Windows, and Linux.
Price
Prices and plans on request.
No free trial or free version.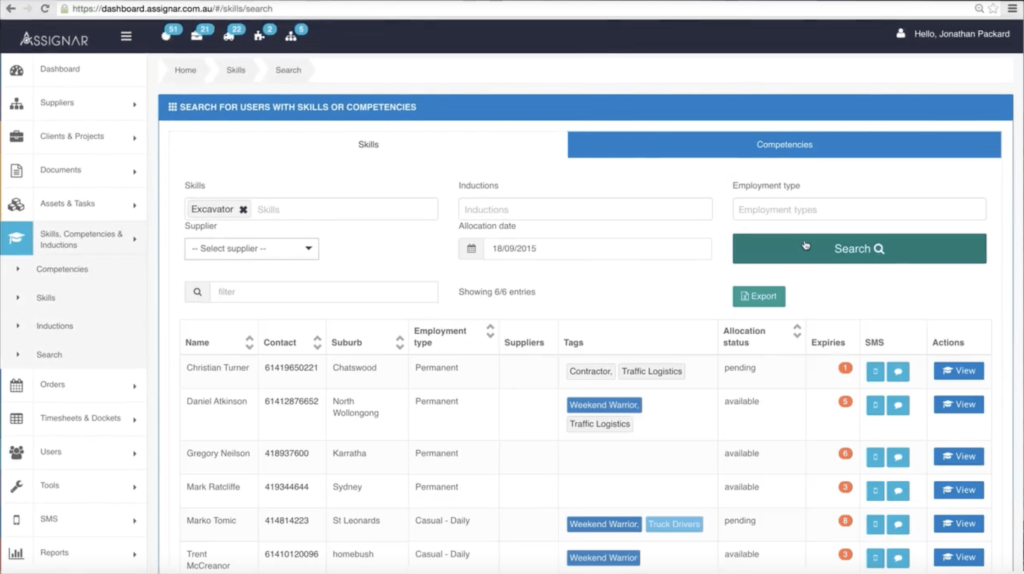 ManageEngine AssetExplorer
ManageEngine AssetExplorer is a web-based solution designed to help small to large businesses manage and track all assets across the organisation. The equipment inventory management software provides unified cloud monitoring for DevOps and IT operations, monitoring the experience of real users accessing websites and applications from desktop and mobile devices. Comprehensive monitoring capabilities enable DevOps teams to monitor and troubleshoot applications, servers and network infrastructure, including private and public clouds.
Features
Asset inventory management.
Software licence administration.
Compliance review.
Customisable reports.
Streamline the entire lifecycle of an asset.
Purchase order management module.
Provides configuration management database (CMDB) tool.
Price
Annual subscription fee for 250 IT assets starts by $955.
Free version and trial available.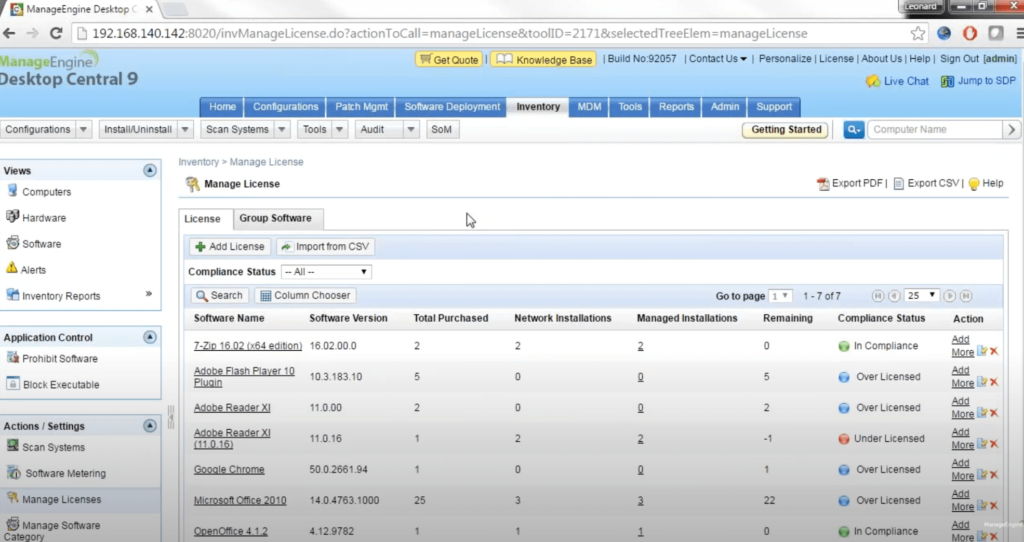 FieldEZ
FieldEZ is a hybrid field service management (FSM) solution that helps organisations manage their field operations through automated job scheduling and work order management. This hybrid field service management solution is used for instant job planning, scheduling and tracking field teams, customer billing, feedback and more. It works on any tablet or phone and has great configuration and integration support, including QuickBooks and Sage. The solution can either be deployed on-premise or hosted in the cloud.
Features
Manage field operations.
Work order management.
Locate customers.
Diagnose problems and decide on the corrective action.
Ticket management.
Auto-scheduling and assignment.
Collaborate with other team members and share information.
Supports integration with various third-party systems.
Price
The first month with FieldEZ is free.
Lite version (equipment maintenance software for small business) and pro version (large businesses) available.
User-based pricing plan starting by $12/user.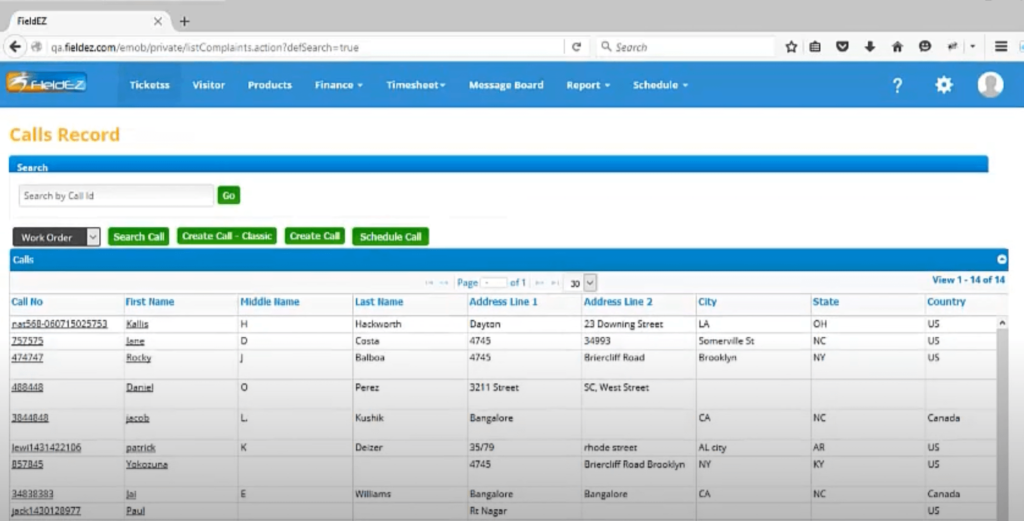 GoCodes
GoCodes offers an asset and inventory tracking solution that includes everything IT teams need to securely track and manage their devices on the go. The equipment repair tracking software includes powerful and secure cloud-based software, mobile scanner apps and patented QR code labels. It's a construction equipment tracking software for small and midsize companies in the accounting, education, construction, engineering, and healthcare industries.
Features
Fixed asset accounting.
Inventory management.
Field service request.
Maintenance management.
GPS tracking.
Centralised database.
Updates inventory information by tracking products.
Includes patented QR code asset tags and labels.
Update and view asset information as well as check assets in/out using any computer or smartphone.
Prices
GoCodes offers different plans starting by $450/year.
GoCodes does not have a free version but does offer a free trial.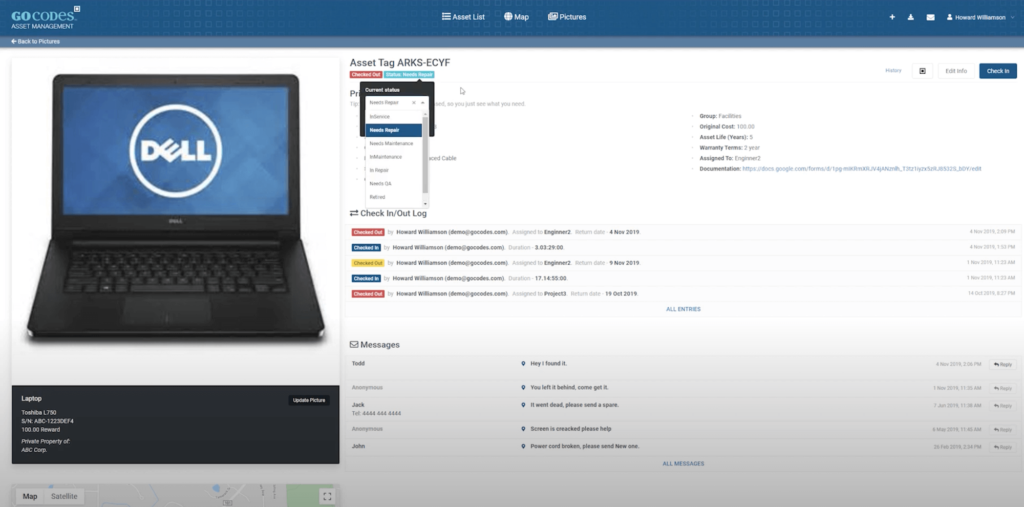 UpKeep
UpKeep's CMMS is a maintenance and asset management solution for organisations. UpKeep is accessible at any time: create work orders on-the-go, get notifications when tasks are updated, and receive alerts straight from your app when assets go down. UpKeep equipment maintenance tracking software is designed for small to midsized companies across various industry verticals.
Features
Inventory and work order management.
Activity Dashboard.
Barcode / ticket scanning.
Appointment management.
Access Controls/Permissions.
Compatible with iPhone, Laptop or Tablet.
Price
UpKeep has 4 different plans.
Free trial and free version available.
Paid version starting from $45/month/user.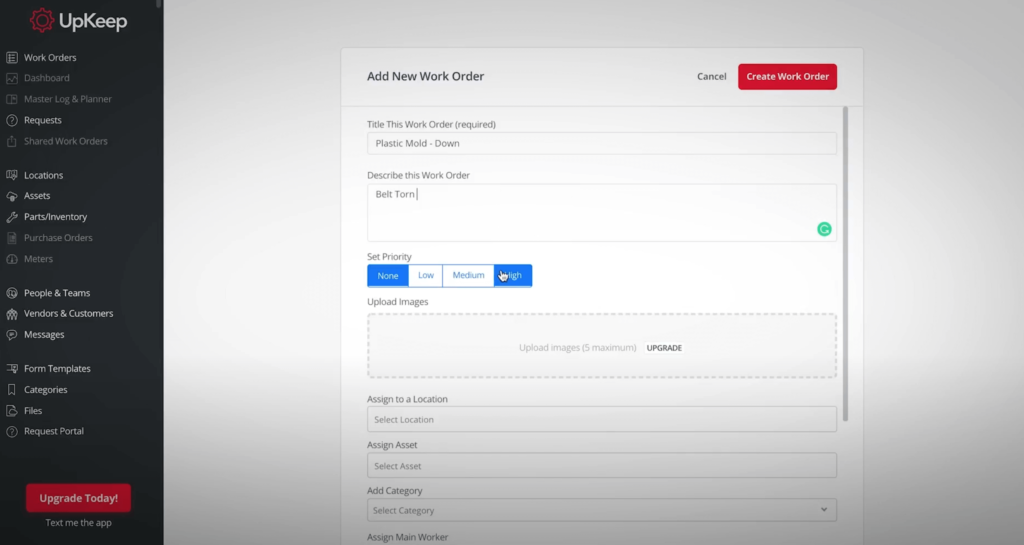 MaintainX
MaintainX is a software for maintenance, repair and operations that allows industrial and frontline workers to know what they need to do and how to do it. It aims to improve workflow completion and strengthen team communication. This machine maintenance software allows users to track unlimited assets and create countless work orders. It can be used by operational teams in small to large businesses and for a variety of industries.
Features
Managing work orders.
Preventive maintenance.
Keep track of parts and inventory.
Keep track of reporting.
Built-in chat and commenting on features.
Compatible with iOS and Android.
Price
MaintainX has 4 different plans.
Free trial and free version available.
Paid version starting by $8.33/month/user.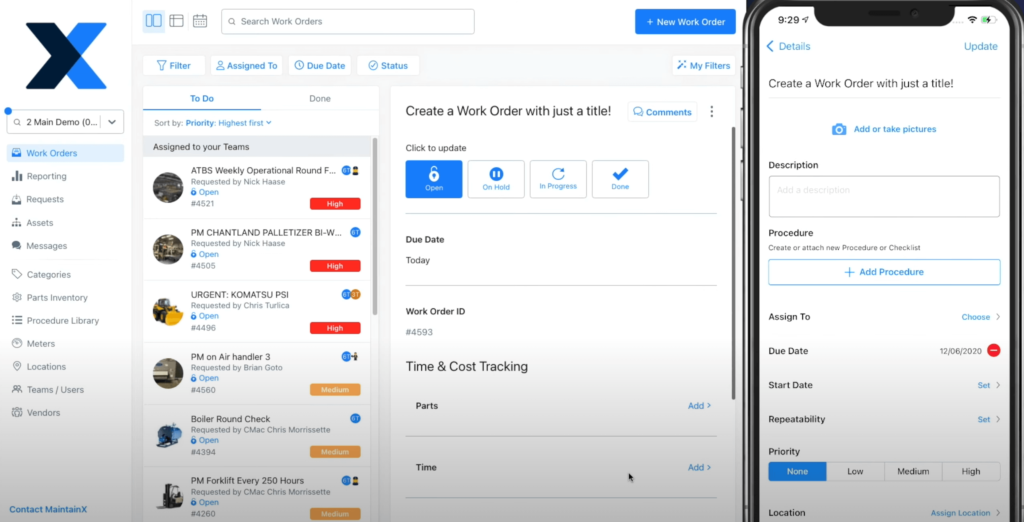 BigChange
BigChange is a cloud-based scheduling solution which assists businesses of all sizes with workforce management and job tracking. With BigChange it's easy to plan, manage, schedule and track your mobile workforce and transport operations. You can get real-time data on location of your stock, full equipment history and the power to assign stock directly to jobs.
Features
Equipment and vehicle tracking.
Customer booking.
Fully integrated CRM.
Resource management.
Real-time notifications.
Mobile workforce app.
Customer booking portal.
Workflow management.
Prices
BigChange has 3 different Plans, starting by £14.95/vehicle/month.
No free trial, no free version.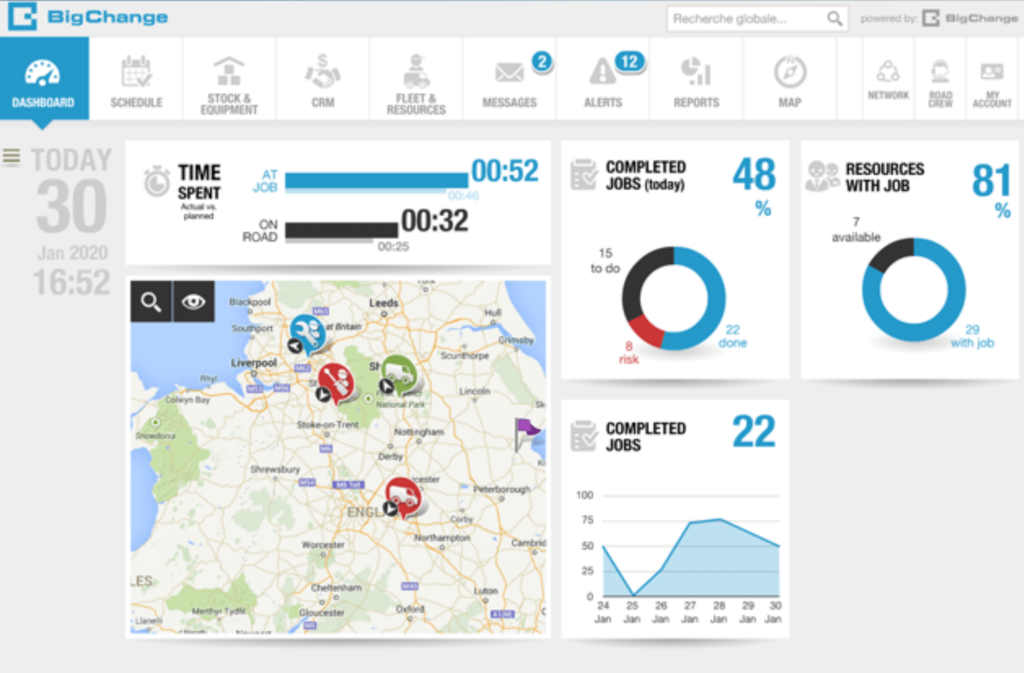 Workiz
Workiz is a Field Service Management Software and is also web-based. It is best for small to medium-sized on-demand field service businesses. Workiz makes it easy to manage jobs, teams, and clients. With Workiz you can schedule and manage jobs more efficiently, track your inventory and find the right tools as well as customise your job fields to fit your workflow.
Features
Job management.
Invoicing and online payment.
Client management (CRM).
Custom documents and estimates.
Scheduling and dispatching with drag-and-drop calendar.
Service chatbot.
Price
Workiz has 3 different plans available.
Starting with $65/month (annual plan).
Free trial available.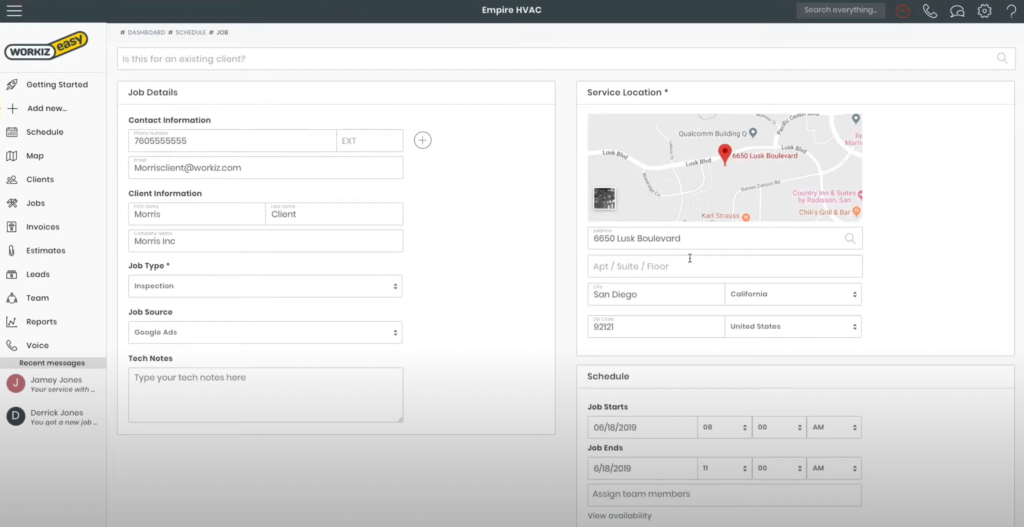 AUTOsist
With AUTOsist you can manage your fleet of vehicles, equipment, and other assets. The system is web-based with a mobile app for both iOS and Android, so you can manage your fleet on the go from anywhere. The web portal and mobile app makes it easy to keep your fleet running efficiently.
Features
Equipment management app.
Track parts and keep inventory counts.
Manage work orders.
Inventory management.
Document management.
Track completed maintenance.
Checklist for inspections.
Assign users to specific vehicles/assets.
Custom reports.
Price
Free trial and free version available.
Flexible pricing options, pay by asset or user.
Starting from $59/month for 5 assets.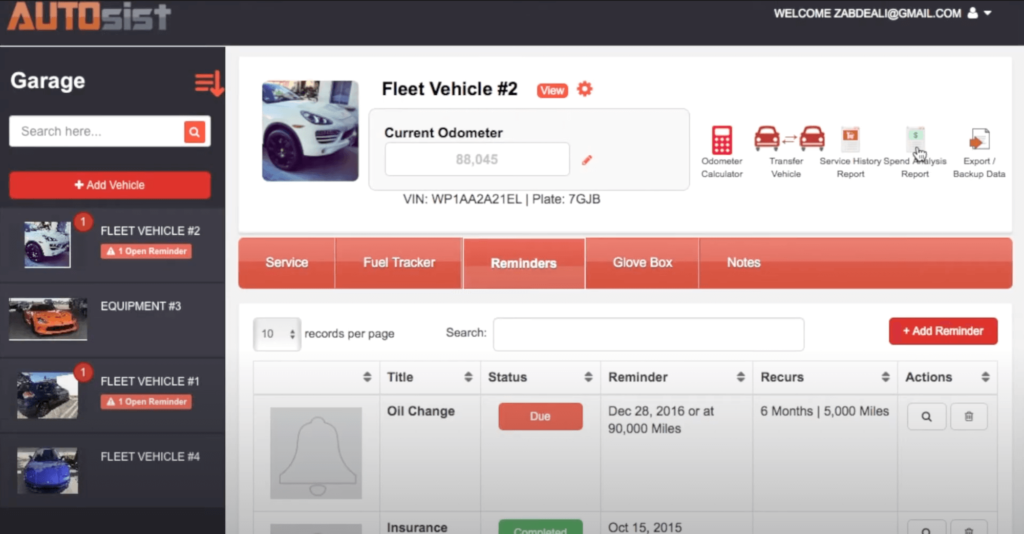 What Is Equipment Management Software?
Excel or other basic spreadsheets just don't cut it any more. That's why you should ditch Excel for asset tracking software if you haven't already done so. Equipment maintenance software refers to an omnichannel computer system that tracks the organisation's equipment and assets. An equipment management software optimises management, monitoring, tracking, and maintenance of assets and equipment.
Managing equipment maintenance and expenses in a digital centralised software solution maximises efficiency. It also improves your return on investment (ROI). An effective machine management system can make a major difference:
Ensuring that preventive tasks will be done on schedule,
work orders are dealt with efficiently,
maintenance costs are kept low
and that businesses know where their assets are and whether they're being used.
The equipment software can also help to support strategic business decisions.
Importance of Equipment Management System
All businesses have different types of equipment that are critical for day-to-day operations. An effective equipment management system can make a major difference. It is important for all kinds of business organisation. Recently, however, the arrival of the Internet and big data have radically transformed equipment maintenance and management. Using asset management software helps in many ways, such as efficient resource planning, recording of all devices and equipment, monitoring equipment location as well as running reports to know about ownership, service details, and other insightful information.
This is why you should keep an overview of your equipment and track equipment maintenance with modern software. Know where it's at and who's currently using it. Centralised equipment management software optimises equipment utilisation, allowing firms to deploy their equipment where and when they're needed, and helps to reallocate assets quickly where required. Now it's your turn to choose the best equipment maintenance software for your business.
The Major Benefits of Equipment Management Software
Know how assets and equipment are being used.
Know exactly what you have and where it is.
Precise equipment management and maintenance operations.
Avoid equipment failure or issues.
Deliver data-driven decisions.
Grow your business.
What Does Equipment Management Software Do?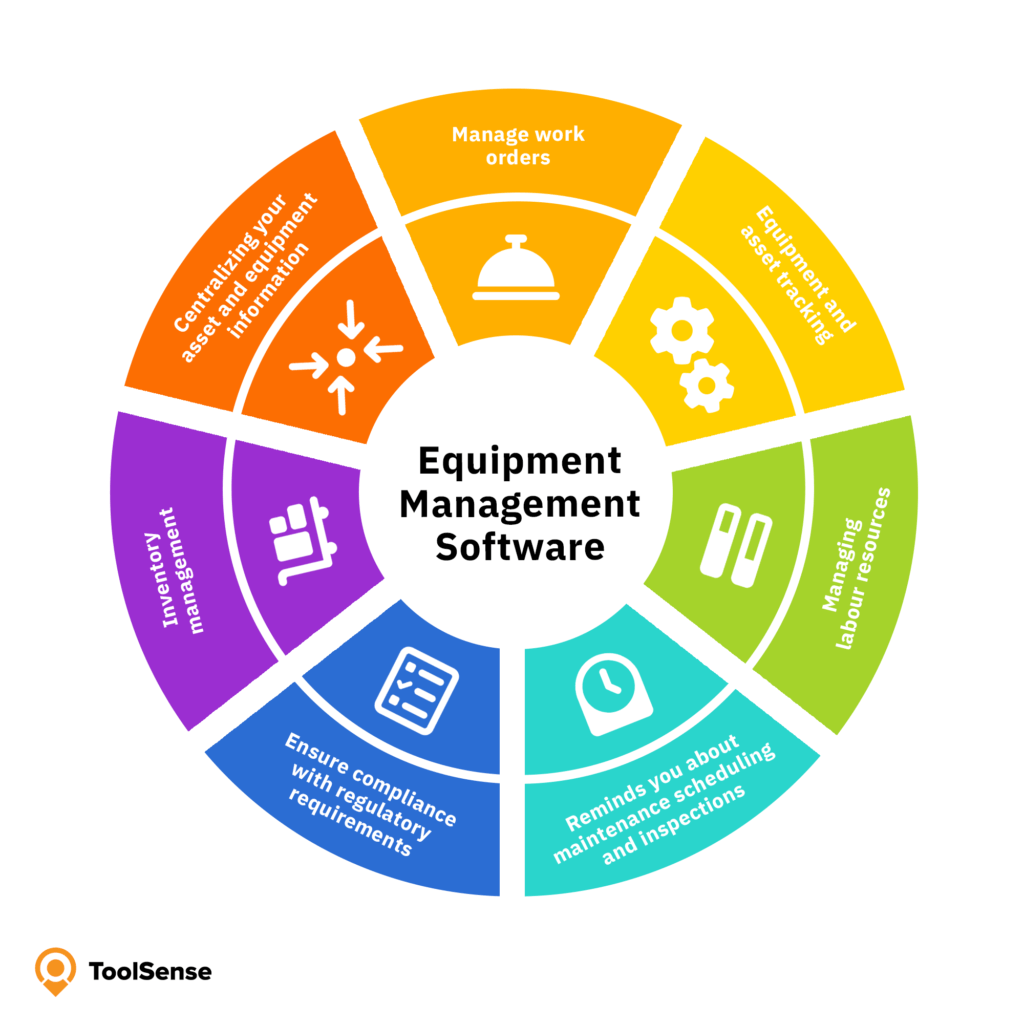 How to Select the Best Equipment Management Software
There are different products available with various focuses, features, and prices. Most importantly, you should buy software based on your business requirements. Make sure you are clear about what you want to accomplish with this software. Large corporations will have different requirements than smaller companies.
In the construction and mining industry, heavy equipment or construction equipment management software might be best for you. For manufacturers and dealers, on the other hand, equipment inventory software might be just the right fit. In the following you find a list and comparison of equipment management systems with all the information you need to know like price and features.
Conclusion: Reach a New Level of Efficiency With the Best* Equipment Management Software in the Market
The main benefit of using asset tracking software for equipment management is that you can create unique equipment profiles, meaning that each individual asset has a viewable history that you can then use in reporting and auditing. Although there are many equipment management software solutions out there with good features, ToolSense manages to combine the best characteristics in one simple equipment management app: offering great usability, an easy-to-read interface, fair pricing and important core features such as managing your entire equipment fleet, reporting issues by scanning a QR Code as well as flexible digitised processes requests and services. ToolSense gives you the opportunity to customise solutions for your business and is also compatible with all devices.
ToolSense equipment software has many features that stand out from the rest, which are particularly beneficial for the cleaning and construction industry, such as easy-to-do machine digitisation with ToolSense IoT and automatic Total Cost of Ownership calculations. They have existing partnerships with over 20 OEMs and therefore have a great expertise (eg i-team, Cleanfix, TYROLIT, Numatic, Columbus, STIHL, WOLFF Tools, NSS Enterprises…). ToolSense equipment planning software was created with all of these features in mind and more.
With ToolSense, companies can grow their business by ditching outdated business management methods like spreadsheets, notepads, and Google calendars. Our equipment inventory software helps you understand your resources and maximise their potential, enabling you to improve business operations and increase profits.
If you are still unsure, you can learn more about the advantages and use cases of ToolSense.
*The software solutions presented in this article, and their ranking, reflect both our opinion and that of our customers. While we can't claim to have looked at them with complete objectivity, we do believe we offer a top-notch solution. Not convinced yet? We warmly invite you to form your view during our complimentary 30-day trial period or calculate your ROI using ToolSense.
ToolSense is trusted by 700+ companies worldwide
Increase Your Profitability With the Best Equipment Management Software in the Market*