Best Work Order Management Software: Streamlining Maintenance Operations
Imagine a world where sticky notes and chaos no longer govern your maintenance operations. Work Order Management Software (WOMS) is the solution. Recent reports reveal a remarkable 30% reduction in response times, making it an essential tool for businesses. In this article, we present the top 7 WOMS solutions, offering features like QR-Code and IoT capabilities, mobile accessibility, and customizability. Empower your maintenance team with efficient tools to enhance operational efficiency, automate workflows, and minimize downtime. Choose the WOMS that suits you best and step into a streamlined future.
What Is Work Order Management Software? Why Is It Important for Modern Businesses?
A work order management system is a versatile solution designed to help maintenance managers efficiently organize work order data, enabling them to streamline maintenance operations. Maintenance work order software typically includes:
Reporting issues

Work order tracking

Production workflows

Automatic notifications

Quality control
Work order management software proves highly advantageous for modern businesses. It offers the following benefits for maintenance teams: 
Enhances operational efficiency

Minimizes downtime

Automates complex workflows

Facilitates preventative maintenance

Mobile accessibility

Better scheduling, execution, and reporting of work orders.
With features that allow creating and modifying work orders, tracking progress, and generating metrics and reports, businesses can effectively control service processes.
Industries with valuable assets requiring maintenance, like manufacturing, healthcare, hospitality, and facilities management, can benefit from streamlined maintenance operations and reduced costs.
Criteria for Comparing Work Order Management Software
Comparison of work order management software should include consideration of the following features:
Website integration

QR-Code and IoT capabilities

Mobile accessibility

Preventive maintenance schedule management

Easy to use and navigate

Intuitive and user-friendly

Customizable to fit your organization's needs
These features help businesses optimize their work order operations and reduce downtime. Modern communication is also crucial, allowing technicians to access other team members' expertise quickly and efficiently.
Keep in mind that work order management software varies, ranging from computerized maintenance management systems (CMMS), service order software with GPS tracking capabilities, to field service management software. QR-Code functionality, for instance, enables managers to assign unique codes to each piece of equipment or asset for quick data retrieval. Integration with websites allows clients, customers, or employees to submit work orders from any location with internet access. Mobile access facilitates monitoring assets from a mobile device, providing a practical solution for managers.
Top 7: Best Work Order Management Software
With MaintainX, you can stay organized and efficient in managing your work orders, maintenance tasks, and maintenance requests. Additionally, it provides an integrated CMMS solution that helps to streamline the whole process. It also comes with a variety of customization options that allow you to tailor the system to your specific needs and preferences. It can serve as an excellent tool for managing work order processes and tracking asset maintenance more effectively.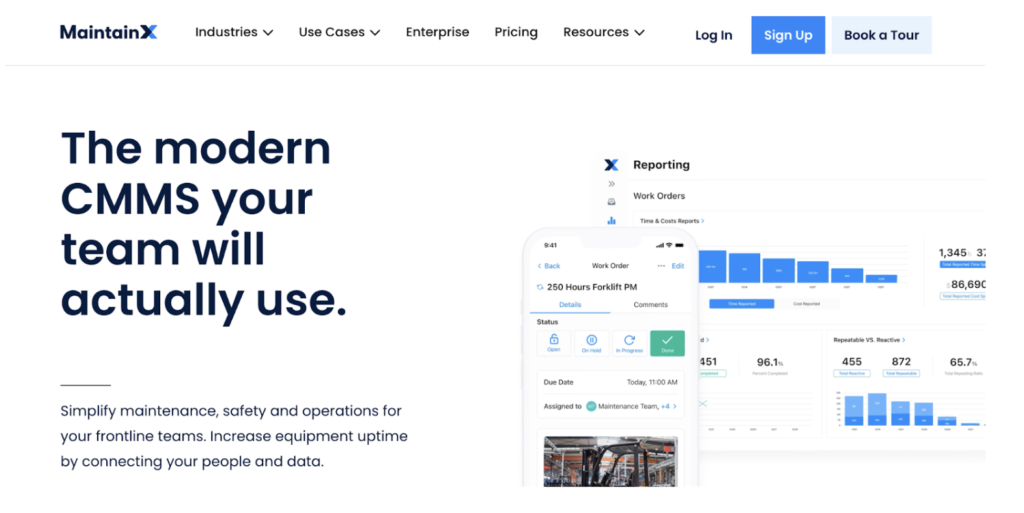 Pro's and Con's
Pricing
Overall Rating
Pro's and Con's
Pros:
Real-time chat functionality

Designed specifically for smartphone usage

Integrated CMMS solution

Wide range of maintenance and work order management tools

Asset logs

Free plan for small teams available
Cons:
Limited customization options

No geolocation feature
Pricing
Overall Rating
Fiix is a cloud-based CMMS solution that offers a budget-friendly option for businesses looking to streamline their work order and maintenance operations. It provides unique features such as AI-powered automation, centralized record-keeping, advanced analytics, asset management capabilities and mobile accessibility. Fiix also offers a wide range of integrations with other business systems, allowing companies to easily transfer data and streamline their workflow. With its user-friendly interface and robust feature set, Fiix is an ideal fit for businesses looking for a budget-friendly yet reliable CMMS solution.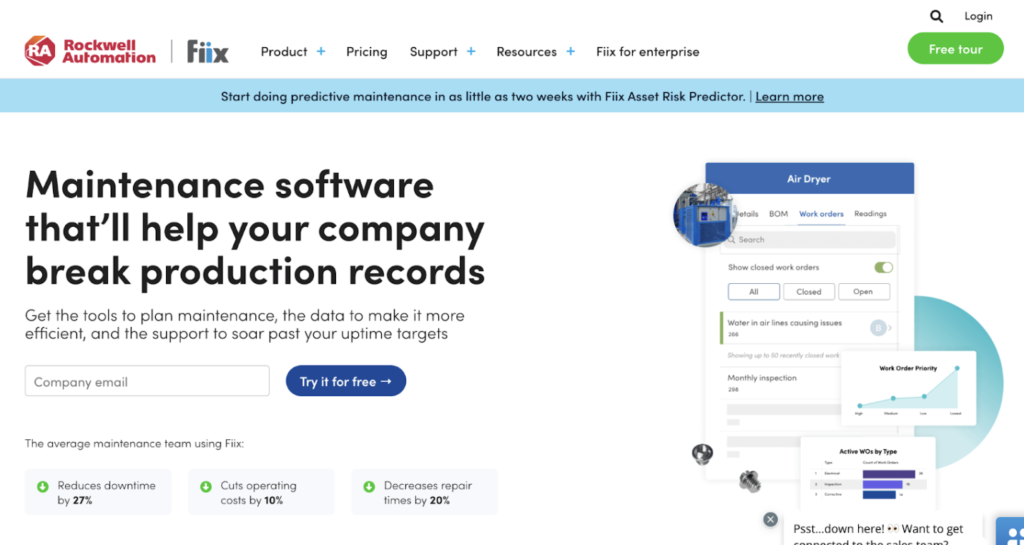 Pro's and Con's
Pricing
Overall Rating
Pro's and Con's
Pros:
Cloud-based CMMS solution

Streamlined work order management

AI-powered automation

Centralized record-keeping

Advanced analytics

Asset management capabilities

Robust access, control, and integration of work order procedures and data
Cons:
Limited customization options

The inability to customize the cost of the software based on needs
Pricing
Overall Rating
Housecall Pro is an excellent work order management software solution for service businesses, offering a range of advantages including an optimized sales process, field service management capabilities, maintenance scheduling and a customer remarketing tool. With Housecall Pro, businesses can access orders from any location and control, manage and integrate work order procedures and data. This software is particularly advantageous for industries like HVAC, plumbing, electrical, window cleaning, appliance repair, carpet cleaning, handyman services, and home cleaning.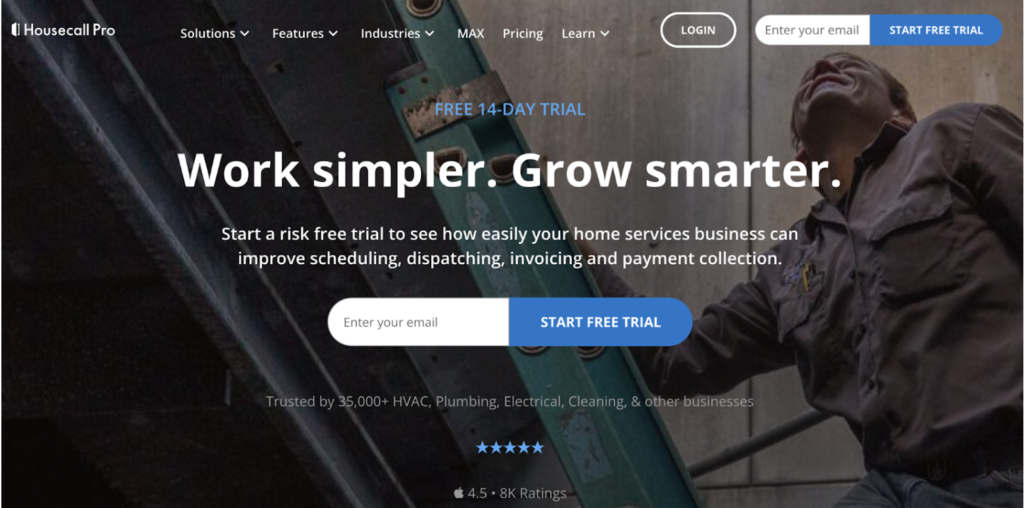 Pro's and Con's
Pricing
Overall Rating
Pro's and Con's
Pros:
Optimized sales process

Field service management capabilities

High-quality customer service

Cost and time savings

Customer remarketing tool

Field service management

Invoicing

Payment acceptance

Maintenance Scheduling

Analytics and Reporting
Cons:
May not be suitable for non-service businesses

Quite expensive as the team grows
Pricing
Overall Rating
​Limble CMMS is a customizable maintenance management software designed to help teams optimize their maintenance operations. The software has received positive reviews from users, who praise its ease of use, time-saving capabilities, and excellent customer service. Limble CMMS provides a comprehensive suite of features, including asset management, work order management, preventive maintenance, spare parts inventory, customizable solutions, mobile access, technician management, and service history.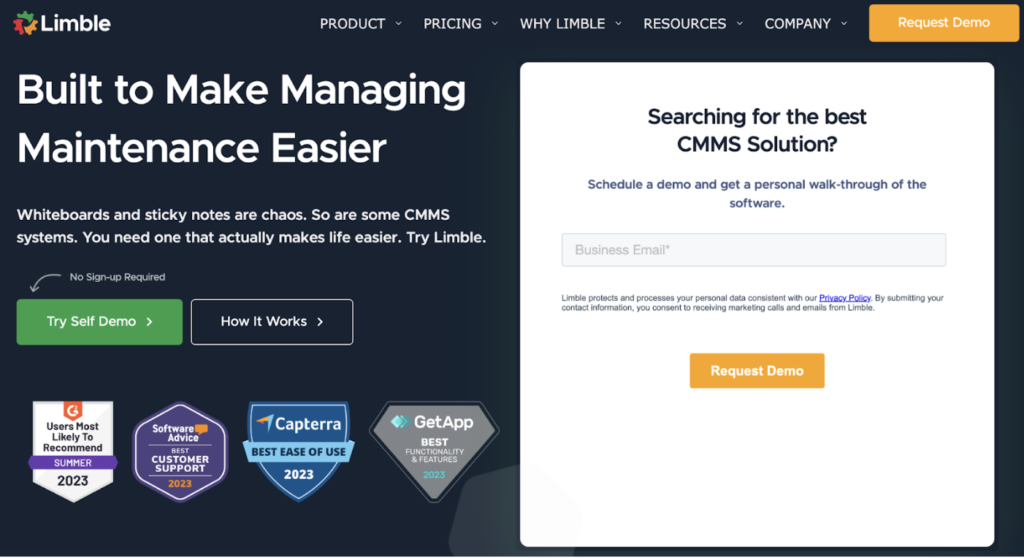 Pro's and Con's
Pricing
Overall Rating
Pro's and Con's
Pros:
Customizability to meet user requirements, providing greater flexibility in usage

Streamlining maintenance operations

Advanced asset management

User-friendly interface

Reducing downtime

Saving time and improving efficiency
Cons:
The back end was not designed as an asset based CMMS
Pricing
Overall Rating
UpKeep's Work Order Software offers the following features to reduce downtime in maintenance operations work order tracking, mobile push notifications, attachment of equipment manuals and instructions as well as transparent record-keeping. These features help improve productivity and minimize equipment downtime. The software also enhances team efficiency, safeguards important documents, automates data collection and reporting, and supports operational decision-making. With UpKeep Work Order Software, businesses with maintenance operations are better equipped to serve their customers efficiently. Businesses in manufacturing, healthcare, education, hospitality and other fields can benefit from using UpKeep's work order software too.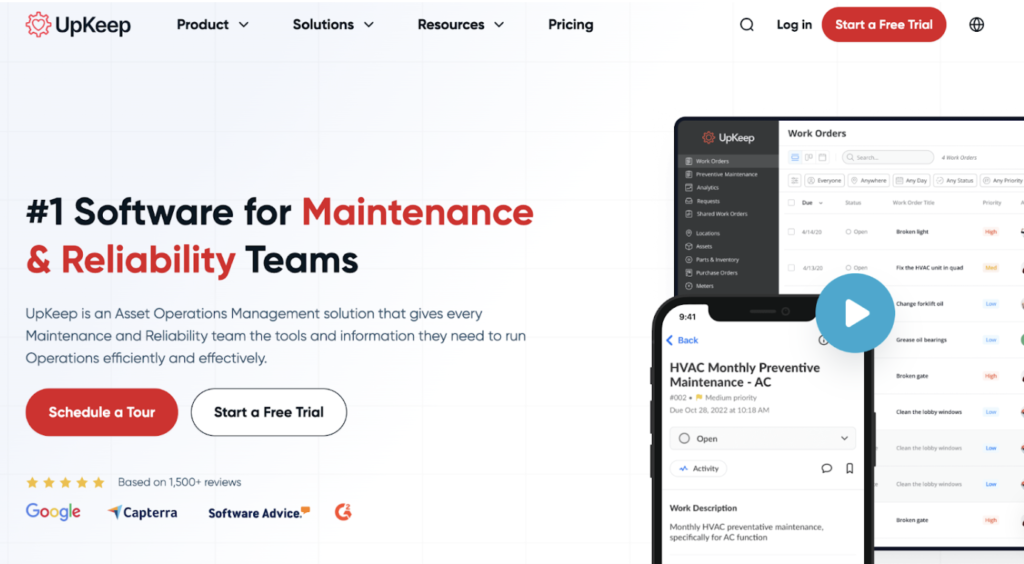 Pro's and Con's
Pricing
Overall Rating
Pro's and Con's
Pros:
Streamlined maintenance operations and schedules

Simplified workflows

Increased productivity

Mobile-friendly with work order tracking and push notifications

Work order tracking

Mobile push notifications
Cons:
No free version available
Pricing
Overall Rating
FMX is a comprehensive facilities and maintenance management solution designed to help organizations streamline their operations and improve efficiency. With FMX, users can easily manage work orders, preventive maintenance tasks, equipment maintenance, inventory management, facility scheduling, and reporting & analytics. The software is designed to meet the specific needs of various industries, including schools, higher education, government, manufacturing, restaurants, property management, healthcare, and religious non-profit organizations.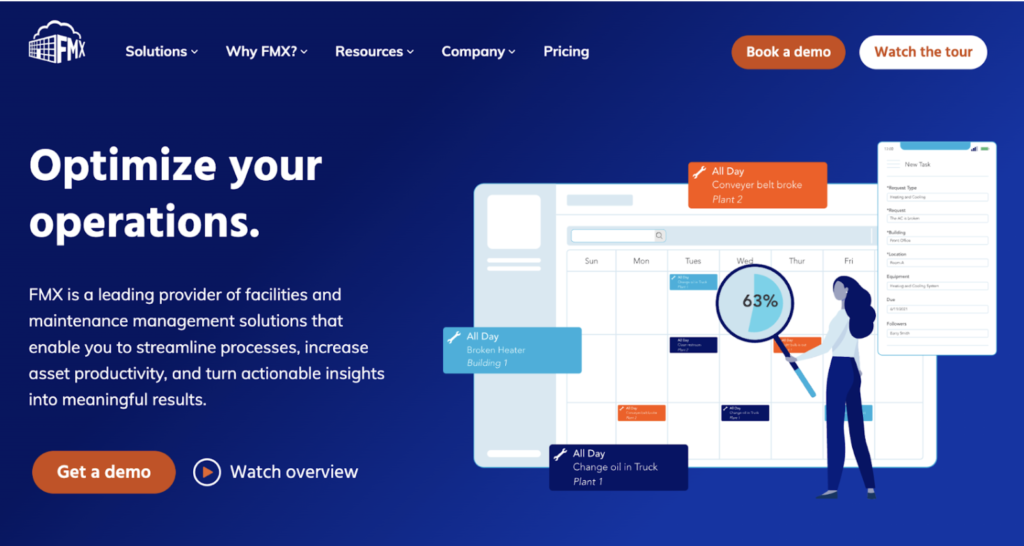 Pro's and Con's
Pricing
Overall Rating
Pro's and Con's
Pros:
Easy-to-use interface

Comprehensive set of features

Customizable work order templates

Integration with other systems

Excellent customer support
Cons:
Pricing information not readily available
Pricing
Overall Rating
ToolSense is a comprehensive, simple work order management software that combines helpdesk and asset management features in one platform. It is a lightweight software that provides cloud-based asset tracking, real-time asset overviews, simple asset configuration, and IoT integration. Despite its simplicity, ToolSense does not compromise on features and is also very mobile friendly. Its essential features include:
ToolSense ensures that your assets remain operational, resulting in decreased downtime and increased productivity. With customized solutions for a variety of sectors, including construction, manufacturing, and cleaning (facilities management), ToolSense offers a versatile and efficient work order management software solution. Additionally, ToolSense enables the digitization of equipment, devices, and machines using QR codes and state-of-the-art IoT hardware.
Pro's and Con's
Pricing
Overall Rating
Pro's and Con's
Pros:
Advanced asset operations platform

Digitizes asset processes

Automates administrative activities

Supports data-driven decision-making

Customized solutions for various sectors

User-friendly interface and easy implementation

Comprehensive analytics and reporting

Comprehensive feature set for managing assets, maintenance operations and work orders

Excellent customer support

Mobile devices supported through mobile app
Cons:
While the software is highly customizable, it may be overwhelming for users who prefer a more straightforward, out-of-the-box solution.
Pricing
Overall Rating
Wrap-up: Overview of Best-in-Class Work Order Management Software
This blog post has presented a review of diverse work order management software solutions, suitable for varying business needs, budgets, and industries. Whether you are looking for a user-friendly option, a budget-friendly solution, or a comprehensive and customizable platform, there is a work order management software solution out there to help your maintenance team optimize their operations and improve overall efficiency. Here are the standout features of each:
ToolSense: Known for its user-friendliness and adaptability.

FMX: Well suited for facility management with comprehensive features.

UpKeep: Valued for its mobile-first design and robust feature set for managing work orders.

Limble CMMS: Renowned for its user-friendly interface and customizable solutions.

Housecall Pro: Excellent work order management software solution for service businesses.

Fiix: The budget friendly option with noteworthy work order management features.

MaintainX: Known for its user-friendliness and robust feature set.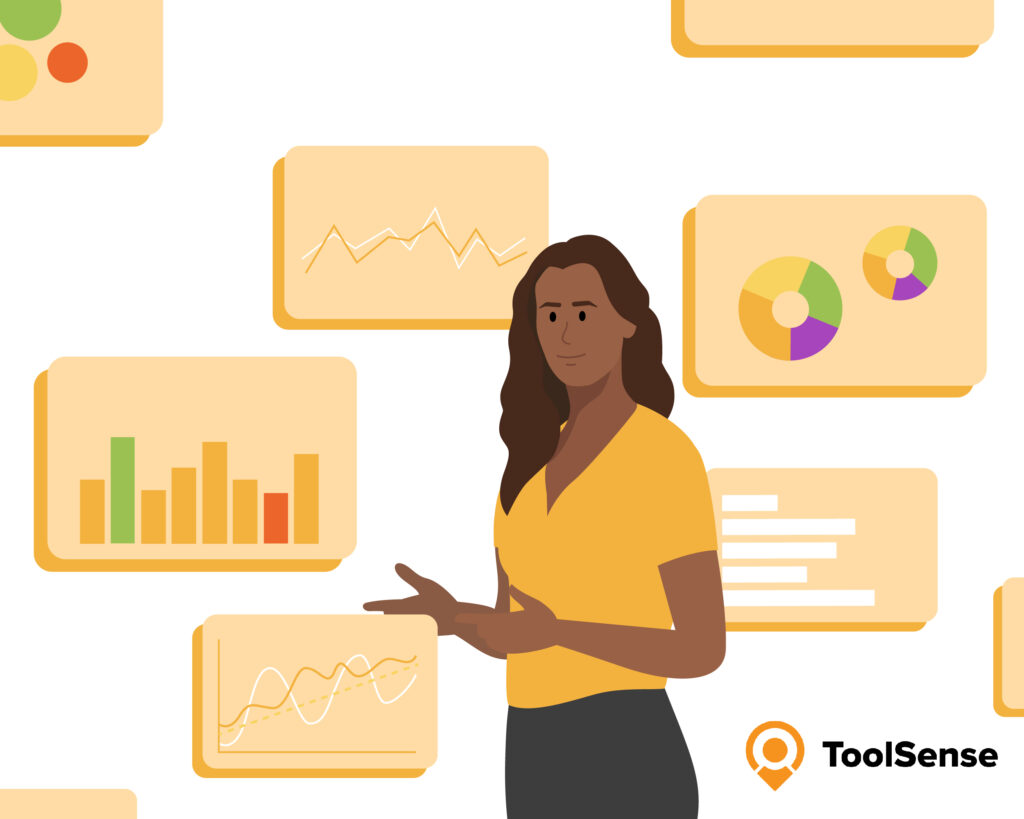 In conclusion, adopting the right work order management software can significantly enhance your maintenance operations by providing:
An efficient way to track and prioritize work orders

Improved organization and communication

Streamlined workflow

Enhanced record-keeping

Increased productivity and accountability

Comprehensive reporting and analytics
Evaluating the best work order management software solutions discussed in this blog post can guide you to make an informed decision and choose the optimal software to enhance your maintenance operations and minimize downtime.
Don't let outdated maintenance processes hold your business back. Discover the power of work order management software today and equip your maintenance team with the tools they need to succeed.
Keep Your Assets Running Smoothly With Work Order Management Software
Assets going out of service is one of the main productivity killers for asset-intensive companies. With ToolSense, you can keep your assets running and significantly reduce downtime, increasing productivity across your entire operation.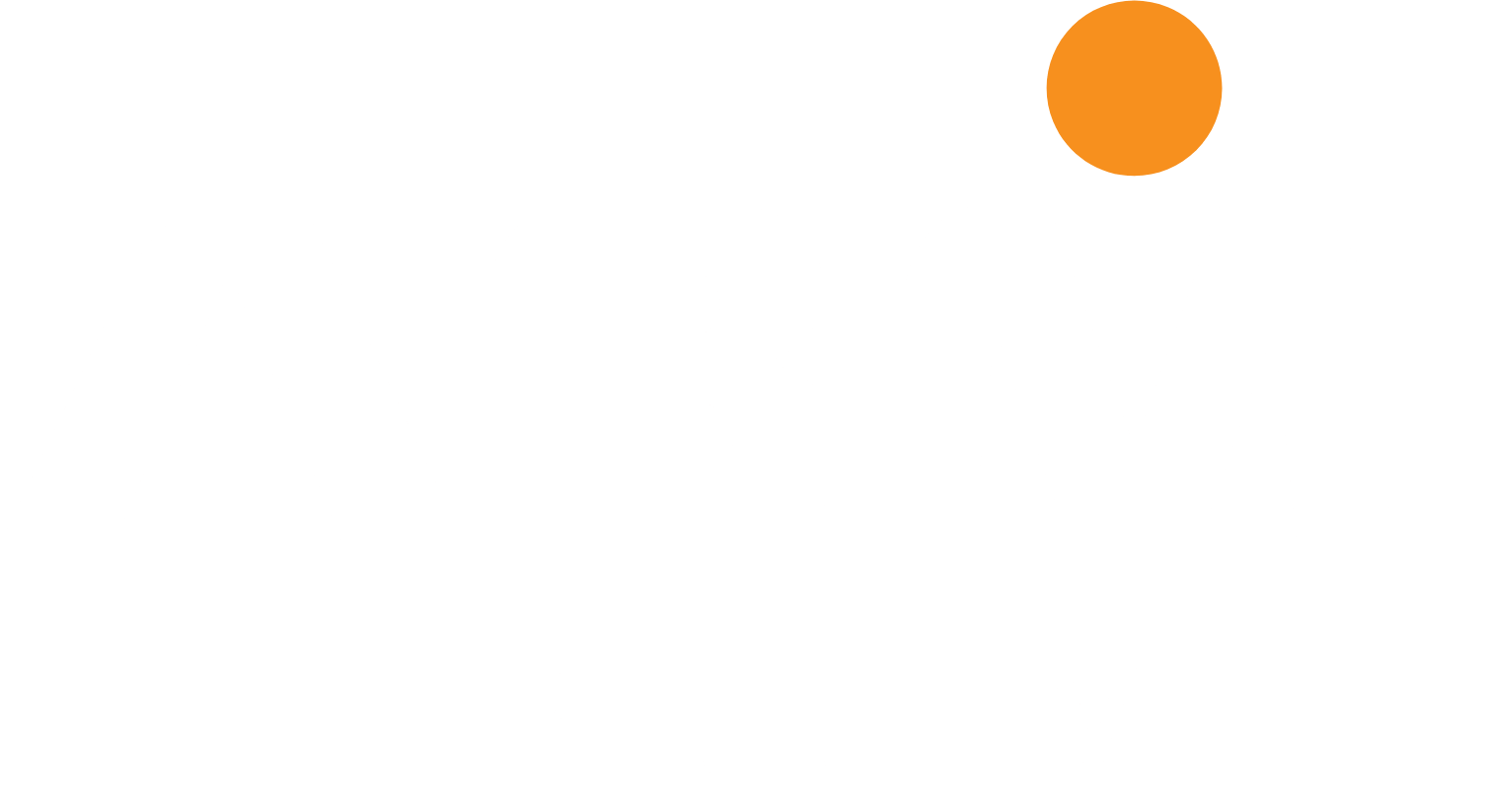 The Benefits of Simplifying Your Work Order Management With ToolSense
Reduce Unexpected Issues and Equipment Downtime
Downtime and unexpected repairs can really cut into a company's profitability, so it's best to stay ahead and be aware of any issues or upcoming repairs before they occur. A simple work order management system like ToolSense is perfect for reducing asset downtime. Any issues, spare part and service requests or malfunctions can be reported instantly by just scanning a QR code. This creates a ticket that can be forwarded to the manager almost instantly, resolving issues around all types of assets before problems can lead to a loss in productivity.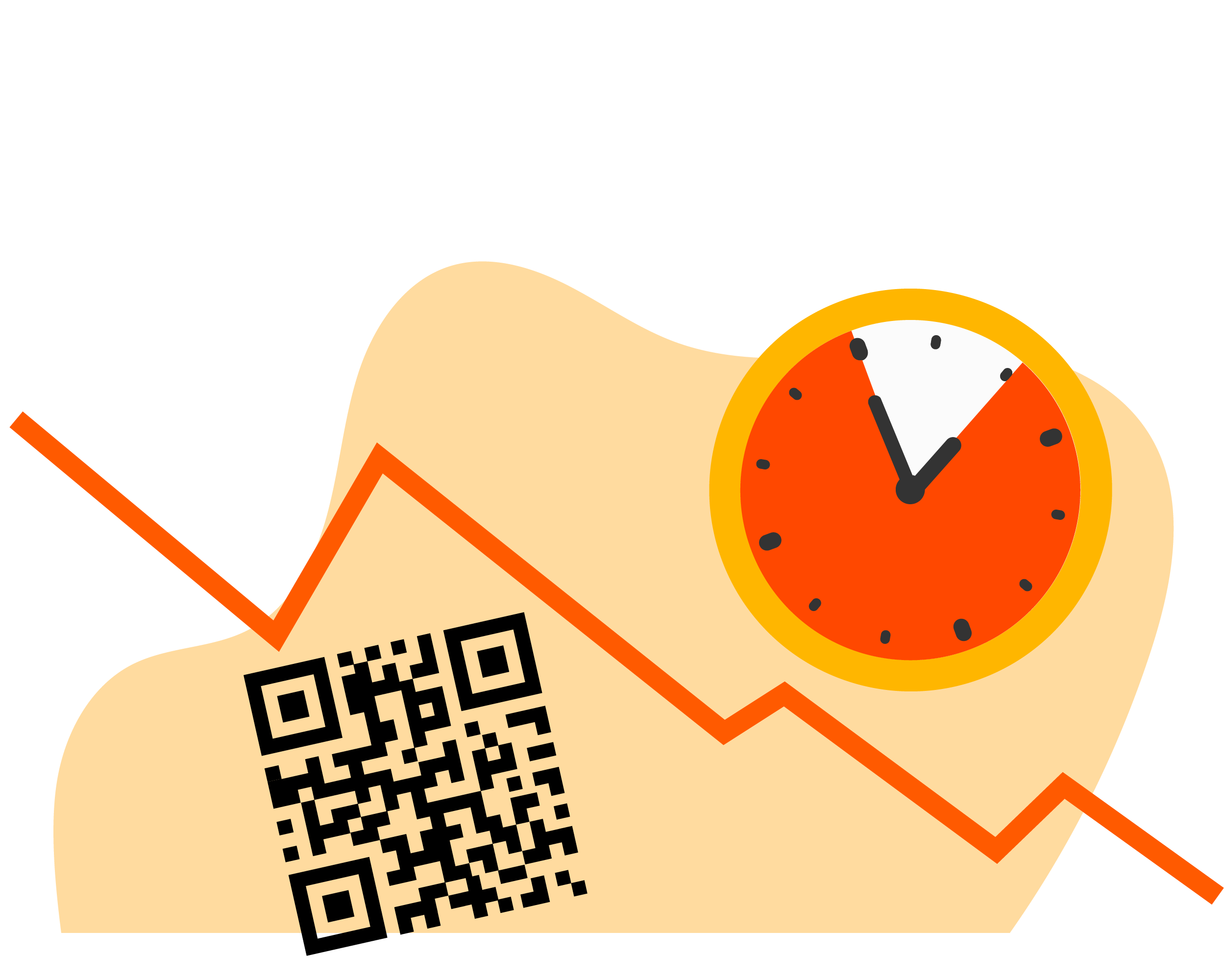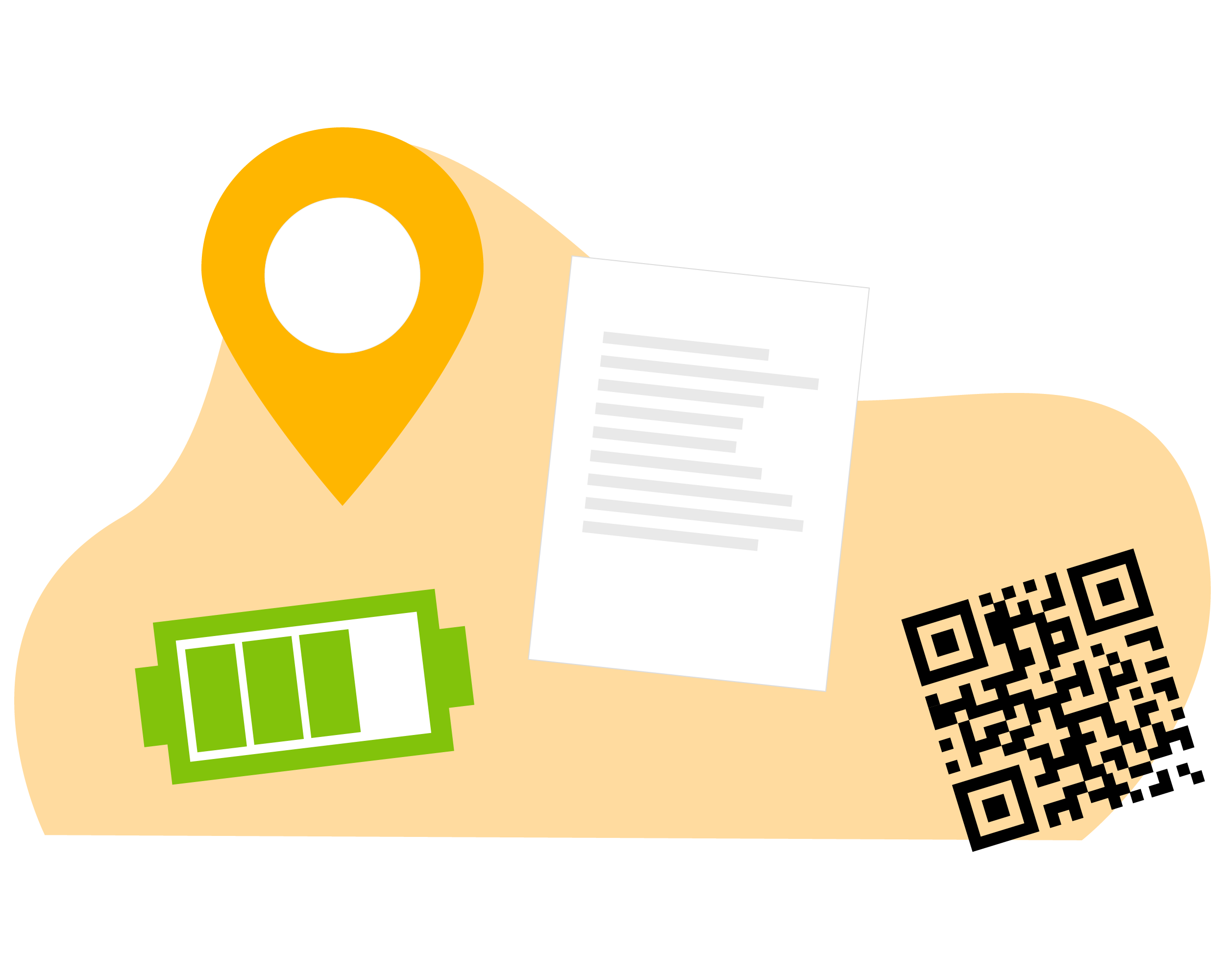 More In-Depth Understanding
To make the most economic decisions around assets and work orders, a company needs an in-depth understanding of all goings-on. A work order and asset management system helps grant a fantastic overview of all assets, their location, finance information, downtime, damage or repair reports, and queries. In just a few clicks, every piece of information becomes instantly available and can help businesses make the best decisions based on the collection of data in the system.
Pinpoint Cracks and Bottlenecks
Do you know exactly how efficient your assets work and which departments are the most productive? If the answer is no, a simple work order software like ToolSense can help pinpoint so-called bottlenecks, a spot in your workflow that reduces the capacity of your entire operation. With the right software, you can analyse the downtime of assets and see exactly how many work orders have been processed, spotting and improving areas in your company that are not as efficient as they could be to maximise your revenue.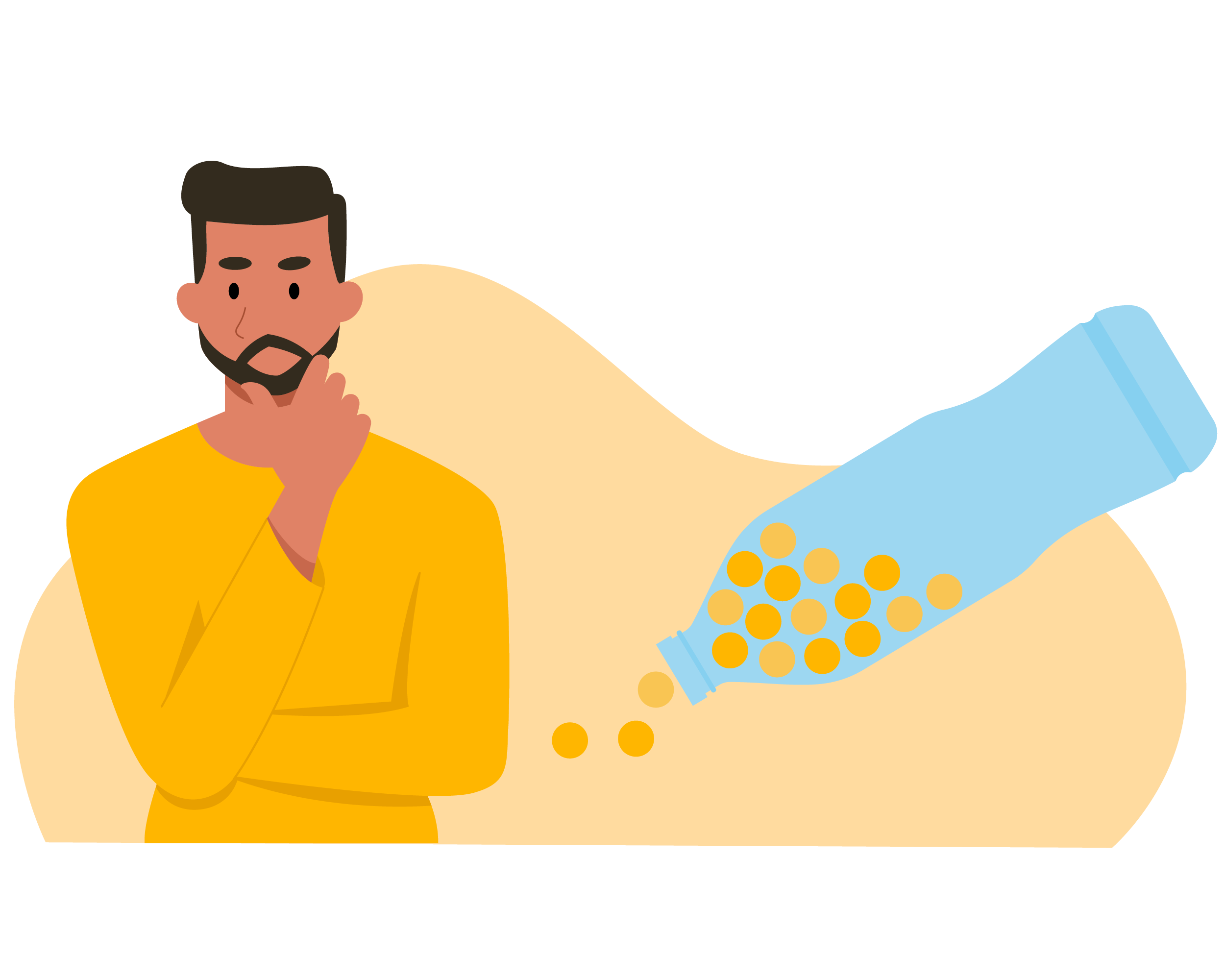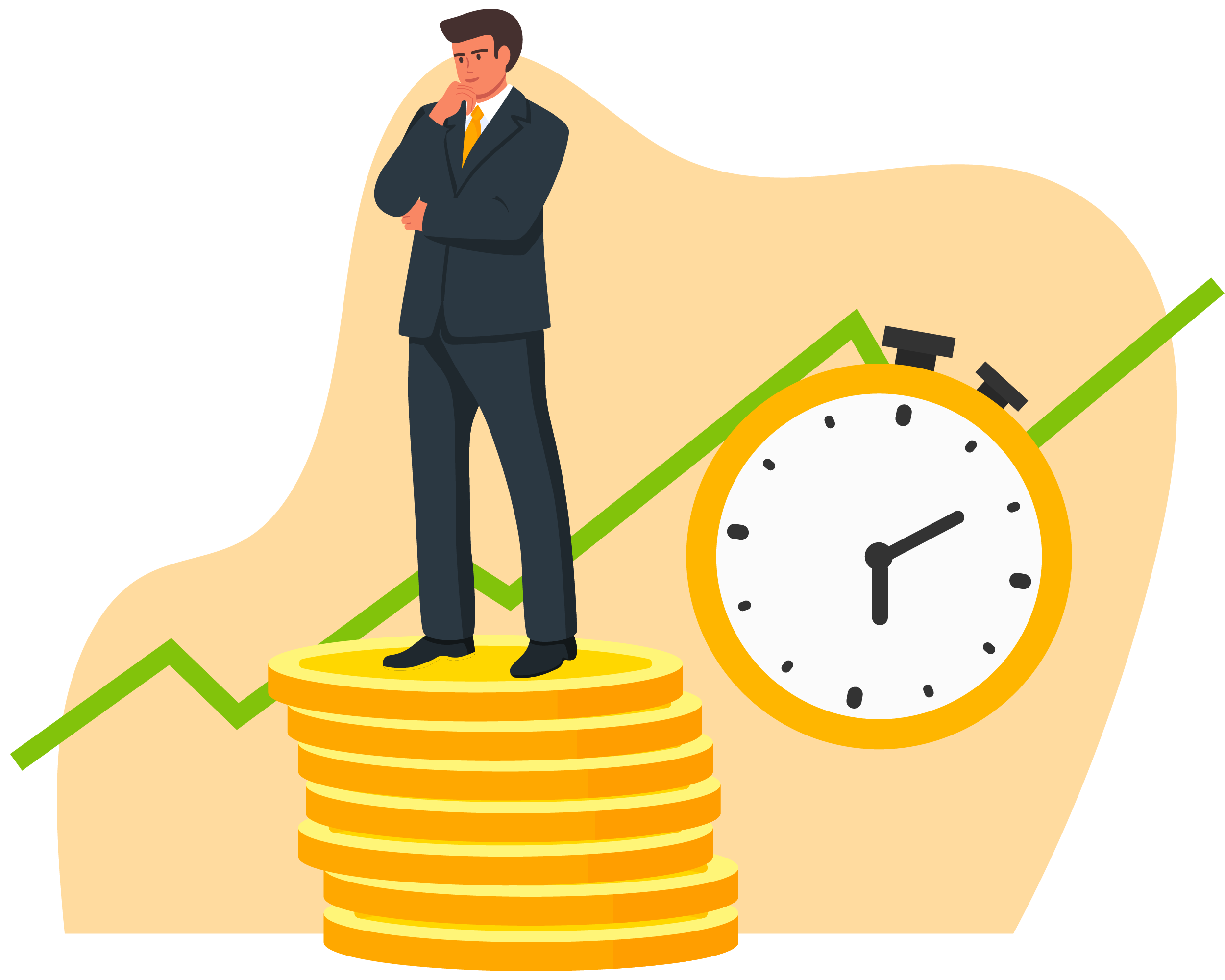 Decrease Costs and Save Time
Time is money! By creating an efficient and easy workflow for all employees, a simple work order management system can help save time and even staff costs. But a handy system also notifies you of spare part orders or important maintenance dates, making sure your assets are shipshape and working flawlessly at all times. Keeping up with asset maintenance, in turn, saves unexpected costs.
Extend Equipment and Asset Lifespan
Work order and asset management can go hand in hand and help extend the lifecycle of your equipment. By keeping track of runtime, spare part maintenance requests and upcoming maintenance appointments, you ensure that your assets are in top condition at all times. Not only does this reduce unexpected repairs and downtime, but it also helps to extend the lifespan of your machines.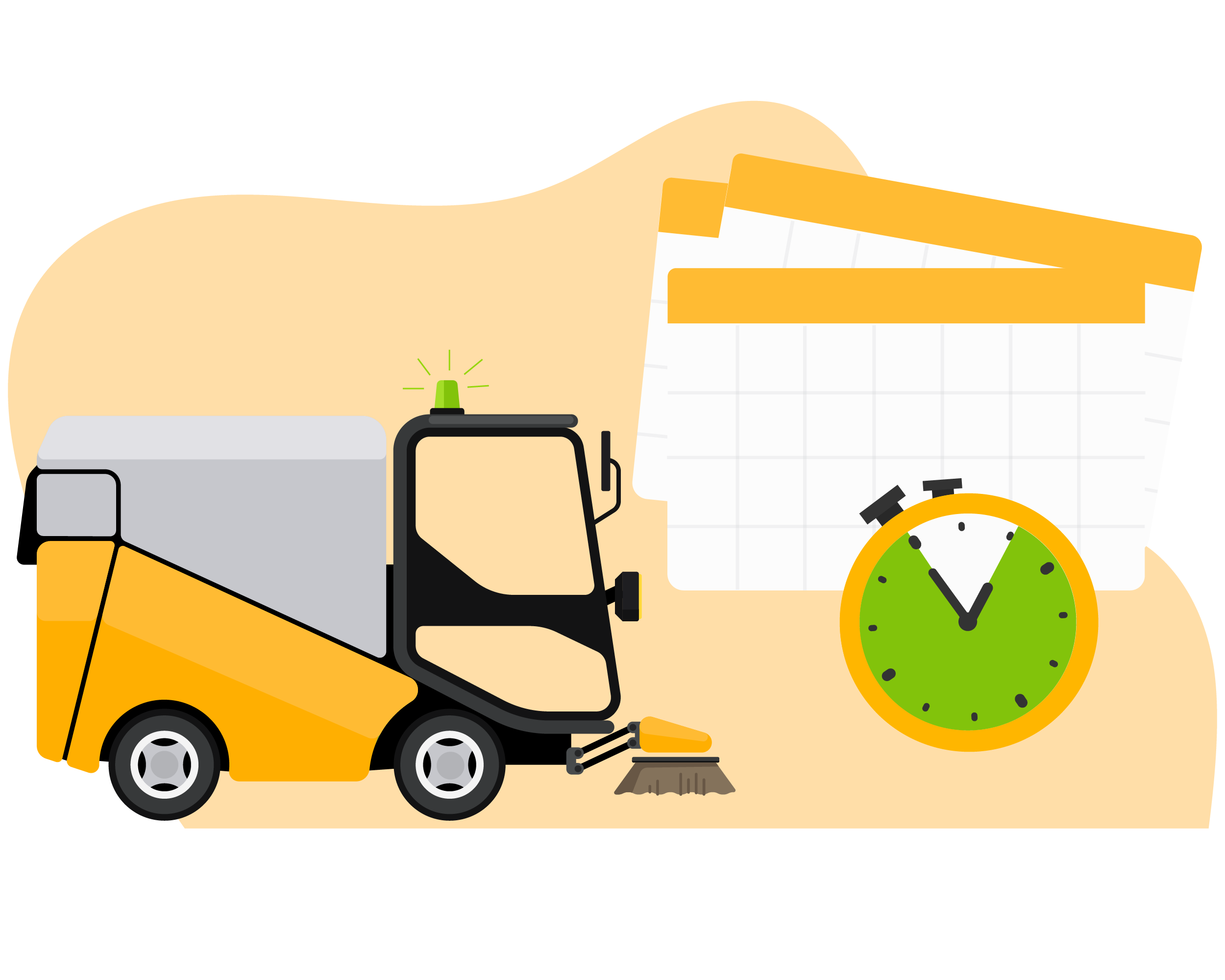 Easily Assign and Prioritise any Work Order
Not every team shares an office. Especially in the construction and cleaning industry, it is common for workers and maintenance teams to be spread across different locations. That can lead to problems in communication and misunderstandings. Construction work order management software closes the geographical gap and helps to ensure that work orders are assigned to the right person or department. A company can also prioritise orders and be notified the moment an order has been processed by an employee, making communications easier and more efficient even over long distances.
Alexander Manafi (CEO) Gives You a Private Tour
Our CEO, Alexander Manafi, gives you a quick private tour. See the actual product and how it is used to improve your asset operations. If the video embed isn't working as expected, please find the full video here.
Get up to 875% ROI With ToolSense
Reduction in time of operational staff spent managing assets, handling inspections and locating asset information
Reduction of annual asset costs (buying, repair & parts)
Example: For FM company with 3K employees this results in €150K asset cost reduction / year
Reduction of unplanned downtime
Example: For FM company with 3K employees this results in €200K cleaner personnel cost reduction / year
The Most Important Features of Work Order Software
Work Order Preventive Maintenance
Preventive maintenance is important to keep all your assets in working order. Unexpected repairs, downtime and malfunctions cut into your efficiency and your revenue. ToolSense helps you keep an eye on upcoming maintenance appointments to prevent faults and remedy machine problems before they even appear with an easy-to-use platform and simple work order management system.
No room for a bulky GPS tracker? Not a problem! ToolSense offers a quick and easy QR code solution that can be attached to any asset you want to keep track of. If a problem occurs – be it downtime or work requests for spare parts – an employee can simply scan the code and report the problem to the system. All that is needed is a smartphone or tablet.
After an operator reports an issue with one of your assets, ToolSense automatically generates a digital ticket. The responsible employee, for example, the site manager, gets notified via e-mail. Reducing unnecessary administrative work by automating even those simple tasks saves you plenty of time down the road.
Inventory & Work Order Tracking
Inventory is a dreaded event for your employees? With ToolSense inventory management becomes easier than it has ever been. Thanks to our QR code technology, keeping track of assets requires nothing more than a modern smartphone and inventory management becomes a breeze. Additionally, you can follow and track every work order and the history of every single asset and related orders.
Asset Management and Resources
Knowing how many assets you have, what shape they are in and where exactly they are is the key to successful asset management. With a simple work order and asset management software, you will never lose track of any of your resources ever again. Runtime, downtime, financial information, spare part requests and much more is stored in the system along with helpful files, photos and videos. With ToolSense, you have all the information you need in one place.
Accessing all work orders from a smartphone? With simple mobile work order management software, you no longer have to remain seated at your desk to do your job. ToolSense is a fully mobile compatible cloud-based platform that can be accessed with all kinds of mobile devices.
Manage Your Work Orders Like a Boss: Who Benefits from Work Order Management Software?
Any company that operates multiple assets and has various employees managing work orders can benefit from a simple work order management system. Not only does it make the day-to-day workflow a lot easier, faster and more efficient, but it also delivers a vast amount of information on machines, numbers, dates, and productivity. The construction industry, the cleaning industry and the manufacturing industry are all examples that can benefit greatly from using reliable work order software.
Frequently Asked Questions About Work Order Management