Everything You Need to Know About First Aid Kit Requirements
Having a first aid kit on hand can save a person's life in an emergency. If not, the injured individual's condition may deteriorate before they can reach a hospital and receive medical assistance. Additionally, it is a legal requirement to have a workplace first aid kit under the 2015 Health and Safety at Work Act. This article discusses the first aid kit requirements, contents, and fields of application.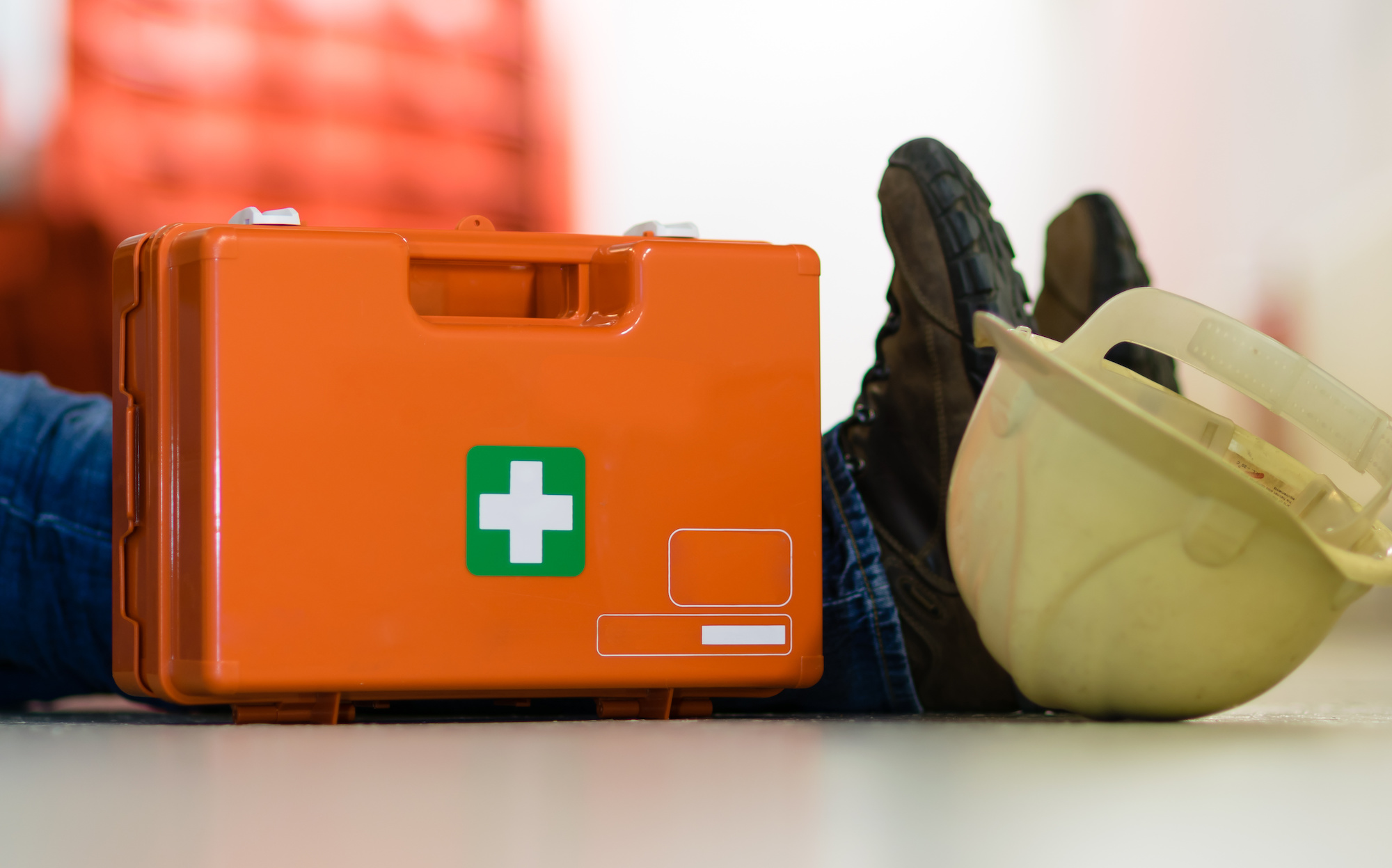 KEY TAKEAWAYS
A first aid kit is a bag, box, or pack that contains materials and tools used to treat minor injuries and give emergency treatment.
The requirements are the essential items that a first aid kit should have.
Employers are obligated by law to provide first aid supplies to ensure workplace safety.
What Is a First Aid Kit?
A first aid kit is a bag, box, or pack containing life-saving supplies that can be used to assist a sick or injured person until full medical assistance is available. It also includes personal protective aid equipment, medicines, medical equipment, survival supplies, and convenience items. The kit is created based on the types of emergencies in the workplace.
The first aid kit should be kept in a cold, dry place. This position should also be out of the reach of children.
What Are First Aid Kit Requirements?
First aid arrangements are legally required in all businesses. First aid supplies, on the other hand, are not mandated by law, but they are a must-have pack. This is what you'll find in a first-aid kit.
What Is Mandatory?
The following are the minimum acceptable number and types of supplies for first aid kits:
Tweezers
2 triangular bandages
Adhesive tapes
Box adhesive bandages
One emergency blanket
Adhesive bandages
Two elastic wraps
Directions for requesting emergency assistance
Two large sterile gauze pads 8 × 10 inches (ca. 25 cm)
A roller bandage 4 inches (ca. 10 cm) wide
2 pairs of nonlatex gloves
Scissors
First aid equipment for resuscitation such as pocket mask, airway, or resuscitation bag
Wound cleaning agents
What Are the Minimum First Aid Kit Requirements?
In terms of workplace first aid kits regulations, there are no hard and fast rules. You'll be alright as long as you have an office first aid kit that meets your needs assessment.
The Health and Safety Executive (HSE) ensures workplace safety by preventing workplace injuries and illnesses. Its requirements necessitate the inclusion of the following components in your first aid kit for both low-risk and high-risk environments.
Low-Risk Working Environments vs High-Risk Working Environments
The two categories of working settings are low-risk and high-risk. We'll look at them and the first aid kit contents in this article.
Low-Risk Working Environments
A low-risk work environment is one in which the likelihood of suffering an injury or illness is low. Commercial establishments, such as offices, retail and convenience stores, bars and cafés, are all included in this category. Since work is not particularly hazardous and their staff numbers are often modest, it is easy for them to get medical attention when an accident occurs.
The following is a list recommended by the Health and Safety Executive (HSE):
A leaflet that explains the basics of first aid- HSE offers a free aid leaflet that can be downloaded and printed out
Plasters of different sizes that are wrapped and sterile
Triangular bandages that are wrapped and sterile
Disposable gloves
Safety pins
Sterile eye pads
Wound and burn dressings
COVID-19 regulations require that first aid kits have hand sanitizers, face shields, and protective masks for first aid responders. It is critical to keep in mind that first aid kits should not contain drugs or tablets.
High-Risk Working Environments
Workers who work in high-risk environments are more likely to get hurt or ill than those who work in lower-risk environments. Professional kitchens, hazardous facilities, and construction sites are all included. First aid kits in such high-risk settings must be tailored to the unique hazards that the company faces.
Checklist for Basic First Aid Kit Items
Every business, regardless of size, should have a first-aid kit. The first aid kit contents will be determined by the results of a first aid needs assessment. This procedure involves numerous variables, such as identifying potential dangers, the task at hand, and the number of people involved.
Certain factors must be considered while determining the requirements for a first aid kit. For instance, COVID-19 testing should be considered to protect first responders and everyone involved.
The list of basic first aid supplies corresponds to the contents for low-risk work environments.
Additional supplies include:
Disposable aprons
Adhesive hypoallergenic microporous tape
Sterile disposable tweezers
Clothing shears
Tourniquets
Foil blankets
Individually wrapped moist wipes
BS 8599-1 First Aid Kit
All first aid kits in the workplace must meet British Standard (BS) 8599-1, which outlines what is in the first aid kit. By BS 8599-1, a first aid kit's size and scope are calculated based on the number of employees and the level of risk.
Where Do I Need First Aid Kits?
Having suitable first aid provision ensures that employees receive immediate help in the event of an injury or ill health. You can find first aid kits in the following places:
Office
Childcare
Hospitality and Catering
Construction and Vehicle
Home
Ambulance
As employee populations and risk levels vary between sectors, there are special regulations and requirements to protect employees from work-related emergencies.
Where Can I Find Emergency First Aid at Work?
The first aid box should be placed at strategic points throughout the building, with posters directing visitors to the location of the kit and providing contact information for the first responder. Additionally, first aid kits should be placed near each workstation, and employees should be introduced to first responders. It's also important to have a vehicle first aid kit on hand in case of an emergency.
How Many First Aid Kits Should a Workplace Have?
According to BS 8599-1, every workplace should have at least one first aid kit of the appropriate size. These policies are adjusted to the needs of the organization based on the number of employees and potential hazards in the workplace.
Low-Risk Environments Should Adhere to the Following Guidelines:
For more than 25 personnel, a single small kit is required.
For companies with between 25 and 100 workers, one medium kit is required.
A single large kit is needed for companies with more than 100 people.
For High-Risk Workplaces, the Following Rules Apply:
A small kit is needed for fewer than five employees.
One medium first aid kit is required for high-risk jobs with 5-25 personnel.
A large first-aid package is essential for workplaces with more than 25 employees.
Monitoring First Aid Kits
Workplace first aid kit requirements recommend that the boxes be checked regularly. This ensures:
No damage is done to the kit's container or its first aid kit contents.
Items that are sterile and have not expired can be used.
The kits do not include any unapproved materials, such as pills.
How to Become a First Aider
Every workplace with more than five employees is required to have one adequately qualified first aider for every 50 workers. Given that first responders take holidays, sick leave, and even lunch breaks, organizations must have a backup first responder.
Numerous organizations provide first aid training courses, and upon completion, first aiders are awarded first aid certificates. They are also reminded to take refresher first aid training. All first aiders must renew their certification. The cost of first aid courses is determined by the number of courses taken and the hazard level of your organization.
Conclusion
First aid in the workplace is critical because it can mean the difference between life and death. Employers are legally required to offer adequate and suitable first aid materials to prevent injuries and diseases from worsening. All workplaces, regardless of size, are expected to keep at least one modest first aid box on hand.
Before deciding on the number of kits, their contents, or additional equipment, it is necessary to complete a first aid needs assessment. The kits must be compliant with BS 8599-1, and the supplies must meet the specifications.
With ToolSense, an equipment and service management IoT solution, you have a seamless connection between operators, machines, and OEMs. This way you can achieve transparency, automation, and collaboration and manage your first aid kits effortlessly.
FAQ
---
What Are the Requirements for a First Aid Kit?
The requirements are the essential items that should be contained in a basic first aid pack like plasters, sterile gauze dressings, sterile eye dressings, triangular bandages, crêpe rolled bandages, safety pins, disposable sterile gloves and tweezers.
What Are OSHA Requirements for First Aid?
OSHA compliance standards require different industries to provide first-aid training to their employees. Employers are also responsible for ensuring that medical personnel are available. In addition, businesses should have adequately trained first responders on hand in the event of an emergency.
Is It a Legal Requirement to Have a First Aid Kit?
Yes. Any business is required by law to have first aid arrangements. All businesses should offer adequate and suitable first aid supplies.
Where to Buy a First Aid Kit?
There are numerous vendors of first aid kits on the market, and it is crucial to buy from a reputable supplier, such as Safety First Aid, whose products comply with British Standard BS 8599-1.