The building and construction industry has more than four times the number of fatal injuries than the UK average for all sectors. Thankfully, fatalities among construction workers have remained low in recent years, thanks in part to the UK's legal requirement for scaffold inspections. This article looks at scaffold structures and scaffold testing in more detail and how they play an essential role in keeping construction workers safe.
The HSE construction statistics from 2021 reports that:
74,000 workers suffered from work-related illnesses
39 fatal injuries occurred to workers, 50% of which are from falls from height
61,000 non-fatal injuries occurred to workers, 19% of which are due to falls from heights
Key Takeaways
Inspections for scaffolding check the safety and stability and sign the scaffold inspection tag.
Scaffold inspections must be performed by a competent person after the initial setup and at least once a week afterwards.
The CISRS provides a scaffold inspection training scheme (SITS) for someone wishing to become a professional scaffold inspector.
ToolSense is trusted by 700+ companies
Stay Ahead of the Requirements for Safety Inspections With ToolSense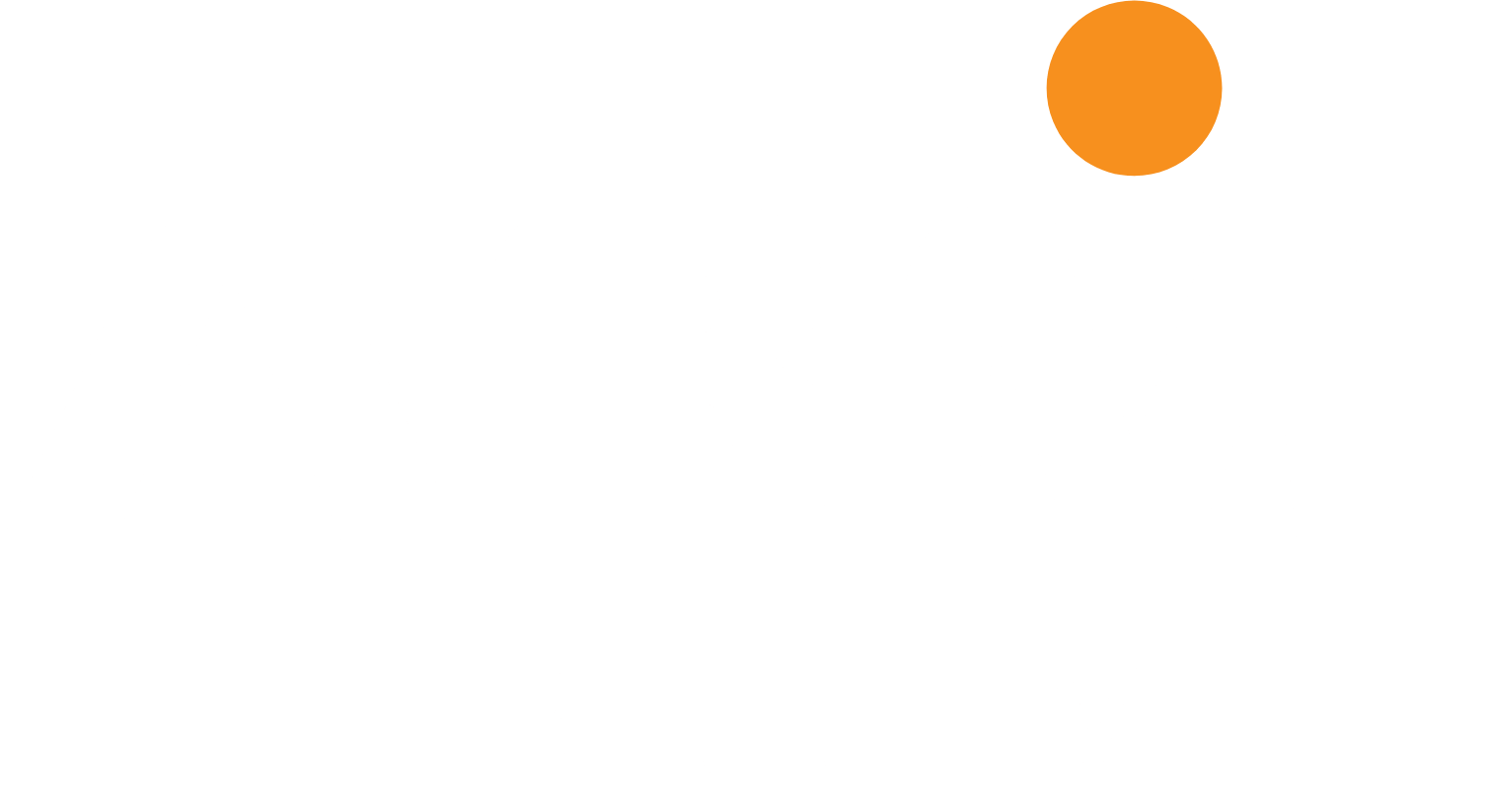 What Is a Scaffold?
Scaffolds are widely used in the construction industry to provide support for safe working platforms or to allow access when this cannot be achieved at ground level. Scaffold structures are temporary and consist of scaffolding, the components used to construct. The term "scaffolding" refers to the components such as tubes, couplers, frames and other materials. Under the Work Health and Safety Act (WHS), scaffolding is classed as plant.
Erecting, dismantling or altering scaffolding – a structure temporarily constructed to support a platform from which someone could fall more than four metres – is known as scaffolding work. Such work must only be carried out by an appropriately licensed person.
Types of Scaffolds
While builders and the construction industry first come to mind as people who use scaffolds, scaffolds are also required by the film and TV industry. Scaffolds are also used by other sectors, for example, window cleaners, house renovators and civil engineers. The type of scaffold depends on where and how it is being used.
Single scaffolding is mainly used for working on brick constructions and is also known as bricklayers' scaffolding. It consists of ledgers, standards, putlogs etc., and is erected parallel to the wall at a distance of around 1.2 metres. The standards are about 2 to 2.5 metres apart. Vertical ledgers connect the standards at intervals of 1.2 to 1.5 m. Putlogs rest in holes in the wall and are placed at intervals of 1.2 to 1.5 metres.
Double scaffolding or independent scaffolding is most often used for stone masonry and is also referred to as mason's scaffolding. It is difficult to make holes in a stone wall for putlogs; therefore, two rows of scaffolding are constructed for strength. The first row is 20 – 30 centimetres away from the wall, and the second is 1 metre out from the first. Finally, putlogs that are supported by both frames are added. Rakers and cross braces add further reinforcement.
Automate Your Scaffold Inspections
Cantilever scaffolding or single frame scaffolding has standards supported on a series of needles taken out through holes in the wall. With double frame scaffolding, needles are strutted inside the floors through openings. Cantilever scaffolding is generally used when the ground cannot support standards, when the ground near the wall must be free of traffic or when an upper part of a wall is being constructed.
Suspended scaffolding consists of a working platform suspended from the roof by chains or wire ropes and can be raised or lowered as desired. This type of scaffolding is used chiefly for pointing, repair work, painting etc.
Trestle scaffolding is made up of a platform supported on movable ladders or tripods. This type is generally used for interior work, such as repairs and decorating, up to a height of 5 metres.
Steel scaffolding or fitting scaffolds are constructed with steel tubes attached by couplers or fittings and is very easy to erect or dismantle. Although it is more costly than other types of scaffolding, it is also safer. Thanks to its strength, durability and fire resistance, steel scaffolding is widely used.
The lifespan of a scaffold depends on the materials from which it is constructed. As a rough estimate, a high-quality steel scaffold should last for around 25 years.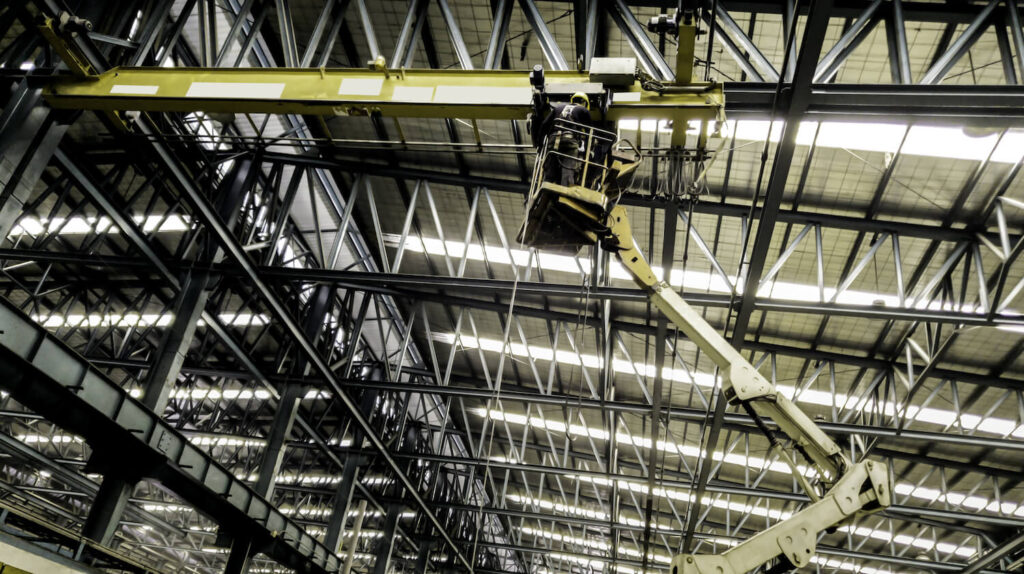 The Law: Scaffold Inspection Requirements
Scaffold inspection and testing are a legal requirement. Therefore, they should be carried out by a competent person who has the necessary knowledge, experience, and appropriate training for the type of scaffold. This competency is generally the Construction Industry Scaffolders Record Scheme (CISRS) qualification.
Platforms used for construction work from which a person may fall 2 meters or more are covered by the Health and Safety Executive's (HSE) regulations for working at height. The HSE also accepts the guidance of the NASC: SG4:15 Fall Prevention for Scaffolding Work.
A professional scaffolding inspector will ensure that the scaffolding is safely designed and constructed and will reduce the risk of accidents. In addition, a professional inspection may be required to comply with the conditions of a construction insurance policy.
Scaffolds may collapse for reasons such as overloading or instability. Therefore, it is essential to inspect scaffolds regularly to ensure that risk hazards do not result in accidents. For example, if a scaffold is damaged, its structure could become unsound and may lead to it collapsing. Metal components may also rust or corrode over time and could cause a scaffold to become unstable. In addition, damage to timber planks used for a platform could cause them to crack or shift and result in a fall accident.
Work at Height Regulations 2005: When And How Should Scaffolding Be Inspected?
According to the Work at Height Regulations 2005 the inspections must be carried out on site after assembly and at seven-day intervals. Scaffolds must be inspected before use and confirmed in the initial inspection report or in a handover certificate. It is equally important that scaffolds must be inspected after events that could affect the safety of the scaffold, such as alterations, adverse weather conditions, or an earthquake.
The health and safety executive (HSE) scaffold inspection checklist is very comprehensive. For example, a scaffold inspector will check:
Basic Scaffold Inspection Checklist
Create Custom Forms and Checklists
Are the components and planking in good condition?
Is it level and plumb?
Are guard railings in place?
Has the area around the scaffold been secured?
Is a competent person in charge of the erection and inspection?
Has the scaffold inspection form been signed off and approved for use?
If an inspection has revealed a scaffold is unsafe, is the "Do Not Use" tag attached at all points of access?
HSE Scaffold Inspection Report
An HSE scaffold inspection report is also required to contain the following information:
Personal details of the person for whom the inspection was carried out.
Name and position of the scaffolding inspector.
Date, time and location of the scaffold inspection.
Description of the scaffolding structure.
Any risks identified.
Actions to be taken to rectify these issues.
Details of any further steps required.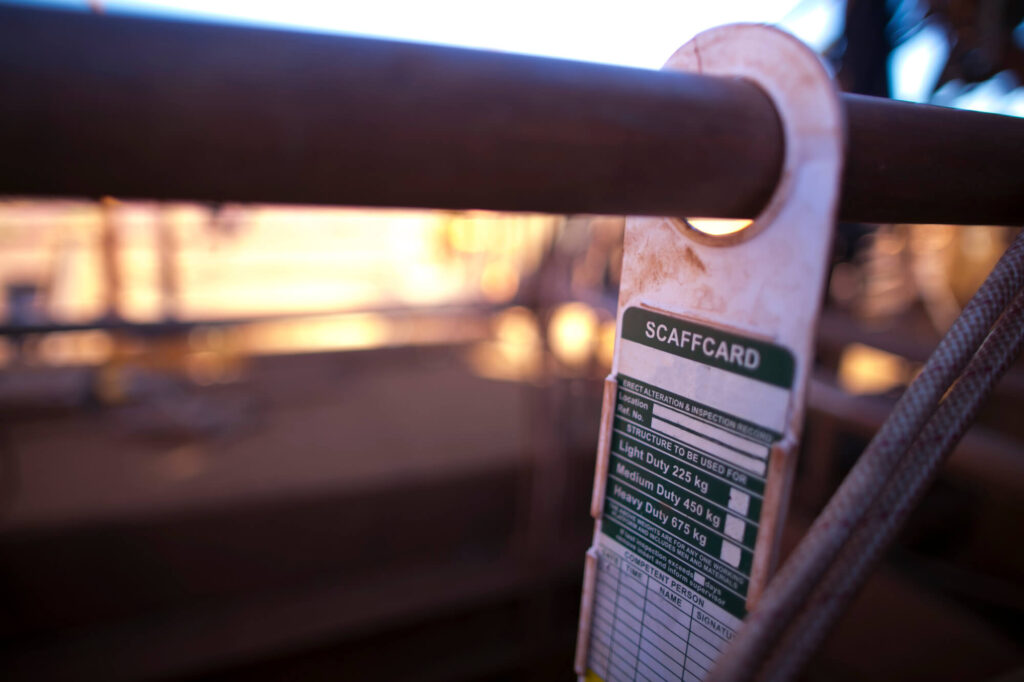 Who Is Responsible?
Under health and safety law, various people are responsible for scaffolding and scaffolds, including designers, scaffolding contractors and scaffolding workers. When an erected scaffold has been inspected, a scaffold inspection tag is attached to the structure to indicate compliance with OHSA or occupational safety and health administration regulations.
Who Can Inspect a Scaffold? CISRS Basic Scaffold Inspection Course
Automate Your Scaffold Inspections
Anyone inspecting a scaffold must have the required training, skills and experience. Therefore, if a person has passed the CISRS scaffolder cardholder, they would be competent to inspect scaffolding structures covered in CISRS part 1 & part 2 introductory scaffold inspection courses.
For more complex scaffolds, someone who has passed the CISRS advanced scaffold inspection course would be considered competent to carry out inspections. Persons entrusted with the inspection of system scaffolds must have product knowledge of the system to be inspected in addition to the basic scaffold inspection course.
A CISRS scaffold inspection qualification would be sufficient to inspect a basic scaffold structure, while a more complex structure would require a CISRS advanced scaffold inspection credential and extensive experience.
How to Become a Scaffold Inspector?
To become a professional scaffold inspector, you must pass a scaffold inspection course such as the CISRS Scaffolding Inspection Training Scheme (SITS). This scaffold inspection course is intended for CISRS scaffold cardholders or for the renewal of inspection cards. In addition, it applies to those responsible for checking and inspecting scaffolds for safety and signing registers and certificates to comply with statutory regulations.
For safety reasons, anyone using a scaffold should be competent for the scaffolding work they are carrying out and should be trained appropriately. For example, they may hold a CISRS trainee scaffolder or CISRS scaffolding labourer card for building workers carrying out labouring duties to support scaffolding works. In addition, trainee scaffolders should always be supervised by a trained, competent scaffolder when working.
Construction workers new to scaffolding can apply for a scaffolders labourer green card, proving their knowledge of health and safety regulations and COTS, the CISRS operative training scheme. In addition, more advanced qualifications are available, including the red card for trainee scaffolders, the blue card for experienced scaffolders and the gold card for advanced scaffolders.
Scaffold Inspections With ToolSense
With ToolSense, an asset tracking and equipment management solution, you can effortlessly manage your scaffold testing, schedule your next inspection, and keep detailed records of dates and responsible parties. ToolSense equipment inspection software can be used like a scaffold inspection app, allowing you to manage scaffold inspection checklists and reports on a central platform.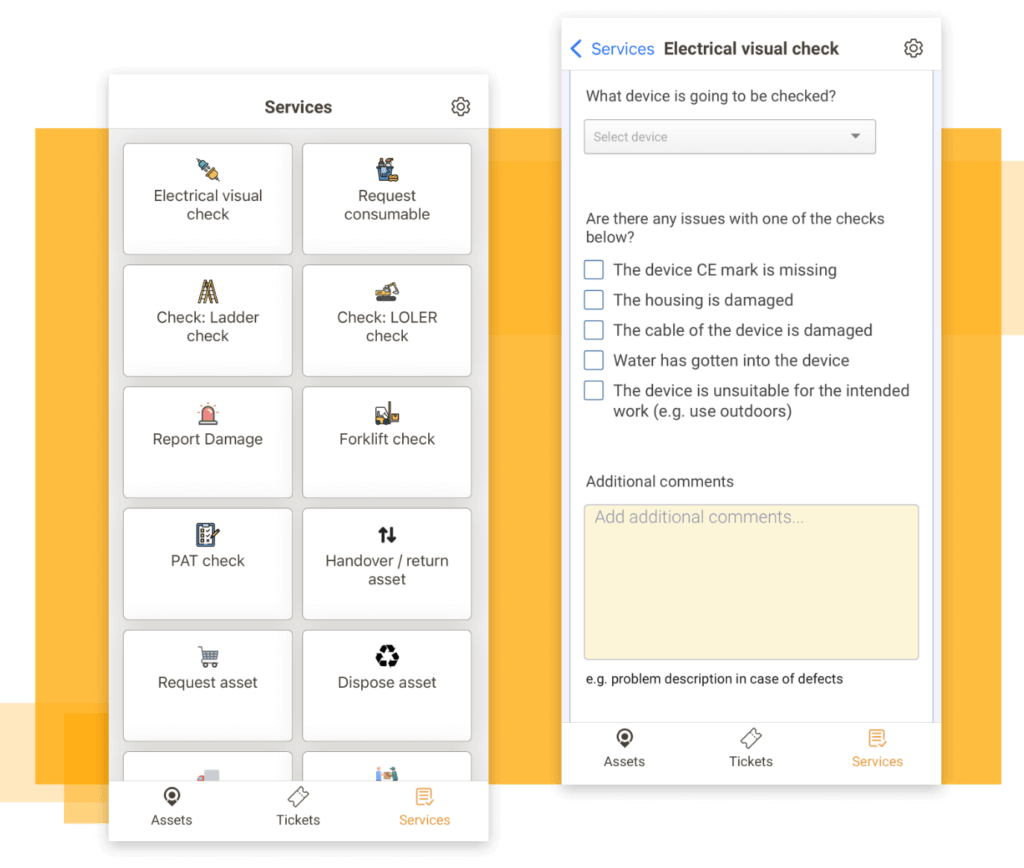 How ToolSense Improves Your Equipment Safety Inspections
Conclusion
HSE scaffold inspection is vital to reduce the risk of accidents. Professional scaffolding inspectors check that scaffolds are constructed and maintained correctly for safety reasons and comply with health and safety legislation. While many companies carry out scaffold inspections, the cost will vary considerably, depending on various factors, including the type of scaffold, its size and the UK region. Therefore, it is advisable to obtain quotes from several professional scaffold inspection companies before hiring.
FAQ
What Does a Scaffolding Inspector Do?
A scaffolding inspector carefully examines erected scaffolding to make sure that it is safe, both for the people working on it and any passers-by. He then signs the scaffold safety inspection certificate or tag.
What Aspects of the Scaffold Should be Inspected?
All components of the scaffold should be inspected such as tubes, couplers, frames and other materials, and in addition, the structure should be checked for stability.
What Are the Safety Rules Regarding Scaffolds?
The Work at Height Regulations 2005 applies to scaffolds.
Are Scaffold Inspections a Legal Requirement?
Scaffold inspection tag systems are not a legal requirement. However, scaffolding from which someone could fall 2 metres or more must be inspected by a competent person. The scaffold inspection frequency is on completion and at a minimum of once a week after that.
Are Scaffold Handover Certificates a Legal Requirement?
Scaffold handover protocols are not required by law. However, it offers considerable advantages to both scaffolders and their customers and should therefore be used.
Do You Have to Use Scafftags?
Labelling a scaffold as safe for use is best practice, although it is not required by law.