The Cleaning Industry and Sustainability: Clean and Green for the Future
Sustainability is driving many economies throughout the world. The guidelines for limiting global warming call for reducing the net emissions of carbon dioxide and other greenhouse gases by 50 percent before 2030 and to no net emissions by 2050, a goal commonly known as Net Zero. This goal is requiring companies to evaluate their strategies for going green.
The sustainability cleaning industry is undergoing a particularly significant shift with respect to customers' demands for greener products and greater sustainability. Achieving this goal will require meeting their current needs without interfering with the ability to meet the needs of future generations. Cleaning companies are already starting to implement green initiatives, but many opportunities for environmental improvement still exist.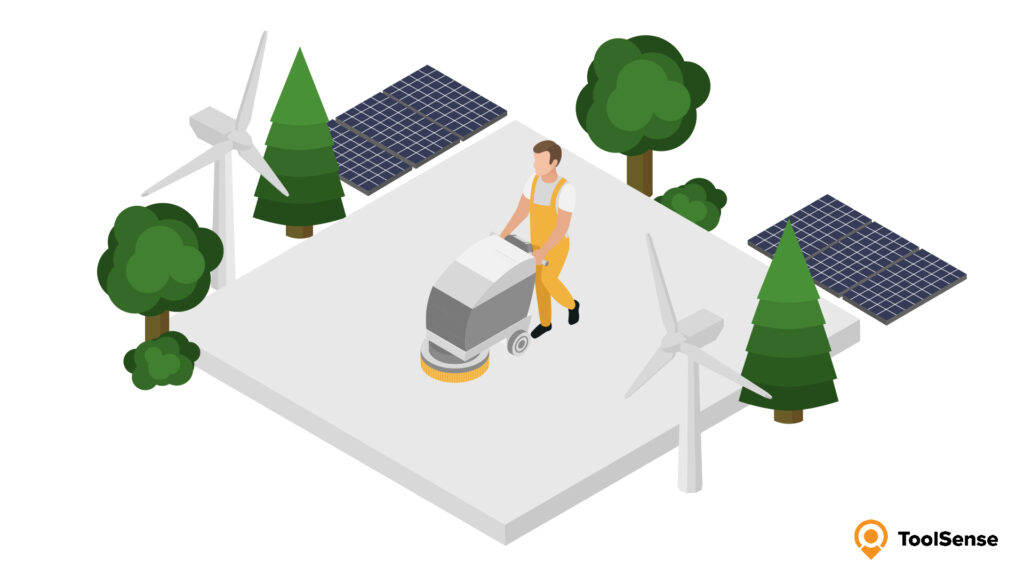 Key Takeaways
Green cleaning is currently the strongest trend in the cleaning industry.
Improving sustainability in the cleaning industry involves reducing the use of resources throughout a product's life cycle.
The benefits of sustainability may be classified into profits, people, and the planet.
What Is Green Cleaning?
Green cleaning protects health without harming the environment. It involves the combined use of chemicals, equipment, technology, and tools that are more environmentally friendly than traditional options. Green cleaning products also make heavy use of natural, renewable materials or recycled materials. Furthermore, the packaging of these products uses less paper and plastic.
ToolSense is trusted by 700+ companies
Promote Sustainability With ToolSense IoT Technology by Informing Suppliers About the Tools and Equipment in Their Supply Chain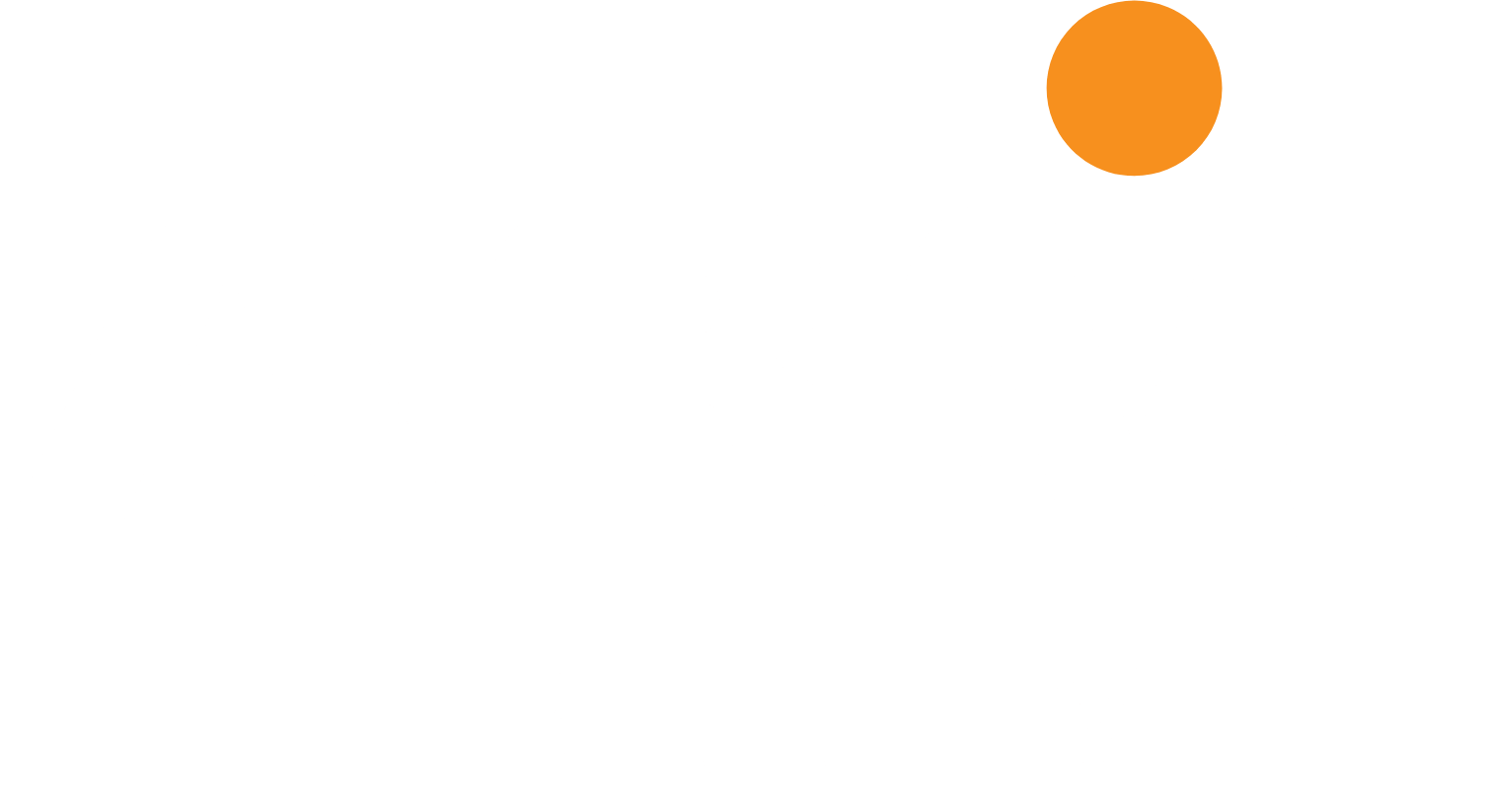 The Green Cleaning Trend
Businesses and professional associations in the cleaning sector have been aware of the trends toward sustainability for years. The Worldwide Cleaning Industry Association recognizes green cleaning as the strongest trend in their industry. It describes green cleaning as "a marketplace phenomenon that is being driven by customer demand and the overall trending of the broad marketplace for environmentally preferable products and services."
Sustainability in the Cleaning Industry
Sustainability in Products
Sustainable cleaning products use many resources such as energy, water and other materials in all phases of their life cycle. These phases include manufacture, transportation, and storage of the product in addition to the disposal of the product and its packaging. Sustainability initiatives seek to increase the overall efficiency of resource usage throughout the product's life cycle. For example, a new process that reduced the energy needed to manufacture a product wouldn't be sustainable if it also increased the energy needed to transport and use the product by more than the energy saved in its manufacture. Life cycle analysis (LCA) is a technique that studies the total resources that a product requires, which consist of the following:
Raw materials
Packaging
Energy
Water
Raw materials are all the materials used to make the product, except for water. Packaging protects the product from the time of its manufacture until it's used. Energy is needed to manufacture the product and its packaging in addition to transporting it. Water may be used in various stages of the product's life cycle.
Sustainability in Equipment
Employees and customers are increasingly likely to have concerns about companies taking environmental considerations into account when they make fleet decisions. Commercial cleaning companies should therefore consider making their fleets sustainable by using cleaner vehicles, especially those that use electrical power. Cleaner fuels and more fuel-efficient operations are also common components of sustainable fleets. These measures can all reduce a company's environmental impact while also cutting operational costs.
Sustainability in Technology
The technology used in sustainable cleaning systems includes biological products and techniques that make the product safer for people and the environment. This technology can reduce air and water pollution in addition to reducing ozone depletion, which minimizes the possibility of global warming. Emerging technologies such as pulse mops and microfiber cloths also reduce detergent use, thus minimizing waste and cutting costs. In addition, internet of things (IoT) technology like ToolSense promotes sustainability by keeping suppliers informed about the tools and equipment in their supply chain.
Social Sustainability
Social sustainability deals with the health and well-being of people. Cleaning products contribute towards this practice by removing harmful allergens and microorganisms from the environment, helping keep close in homes as clean and comfortable as possible. Social sustainability also ensures that products and equipment don't harm workers during their manufacture.
New Green Cleaning Technology, Products and Practices
Key technologies, products, and practices in the green cleaning include the following according to the Green Business Bureau:
High-efficiency particulate air (HEPA) filtration systems
No-touch cleaning systems
Environmentally friendly solvents
Cleaning companies can gradually implement these innovations in place of products that are less sustainable, allowing them to transition to sustainable development cleaning at their own pace and budgetary constraints. The ToolSense solution also helps businesses achieve this goal by developing and commercializing smart cutting tools, which contain individual sensors and integrated multi-sensors. This technology allows users to measure and monitor parameters in a machining process, and store those results online.
Organizations can also implement smart tools within their existing supply chain. The use of sensors to generate specific knowledge about materials, tools and machining processes allows the smart tools to provide the next step in manufacturing. Companies that use these tools can reinforce their current position by enhancing their sustainable production, by minimizing their use of resources and environmental impact.
Achieving project goals with green cleaning technology requires a workflow consisting of six work packages (WP). WP1 develops thermal sensors, while WP2 develops force and vibration sensors. WP3 develops sensors for monitoring sound and tool conditions. WP4 integrates the sensors and converts them into a single smart tool. WP5 and WP6 deal with the validation, optimization, and demonstration of tooling processes.
Efficient Asset Lifecycle Processes Make Your Site Manager's Life Easier
There are numerous processes that happen during an asset's lifecycle like requesting new machines, moving locations and more. Managing all of them in a single platform dramatically improves your operations' efficiency.
The Importance of Sustainability in the Cleaning Industry
Multiple case studies show that green cleaning strategies provide benefits for revenue, people, and the environment. For example, Kimberly-Clark Professional is a leading manufacturer of washroom products that launched a sustainability program called Reduce Today, Respect Tomorrow in 2001. This program emphasizes the reduction of natural resources throughout the lifecycle of the company's products. Kimberly-Clark generally accomplishes this by designing the product so that users consume less of it, either by improving the efficiency of the product itself or by increasing the dispensing method's reliability.
Only 100 companies in the Standard & Poor (S&P) 500 published sustainability reports in 2011, but that number increased to 430 by 2021. These reports show that these organizations require sustainability initiatives from their cleaning suppliers. Furthermore, companies in the S&P 500 have little reason to switch suppliers once they choose one that meets their criteria for sustainability. This practice favours early adopters of sustainability practices.
Sustainability in industrial cleaning also provides small businesses with better opportunities to compete for clients. Sustainability programs typically assess an enterprise's impact on the local community and encourage buying locally. Small businesses in that area can thus expect to benefit from sustainability initiatives, provided their products remain competitively priced.
Why More Companies Adapt to Green Cleaning
Efficiency is the first step towards sustainability, which will improve a company's net profit in the long term. ISSA's Distributor, Efficiency, Analytics & Learning (DEAL) program has saved the company over $1.5 million with minimal capital investment. The savings cleaning industry has an average profit margin is about 7 percent, so savings of $10,000 is equivalent to $285,000 in sales. Sustainability efforts further benefit a company's bottom line because they can be conducted while also looking for ways to increase revenue.
Sustainability includes issues of social responsibility such as employee wages, benefits, and training. They also seek to enable honourable work practices without causing the company to suffer from cost disadvantages. Improving the treatment of workers also improves job satisfaction and reduces turnover, resulting in lower hiring and training costs. Furthermore, it improves client retention and decreases customer complaints.
In addition to products and services, sustainability benefits the environment through an organization's operation. It examines the ways in which facilities like manufacturing sites, offices, and warehouses produce and consume energy, water and waste. DEAL's reduction in the environmental impact of participating companies is equivalent to planting 40,000 trees and allowing them to grow for 10 years. This benefit would be 100 times greater if it were applied to the entire cleaning industry.
Director Operations Performance
ISS Austria
"We wanted to have a solution that does not only track expensive assets but also cheap ones. In Austria, ISS operates over 6,500 cleaning machines alone, without even counting vacuum cleaners and other pieces of equipment. With ToolSense we bring them together on a single platform, leveraging data from IoT hardware and improving maintenance and inspection processes."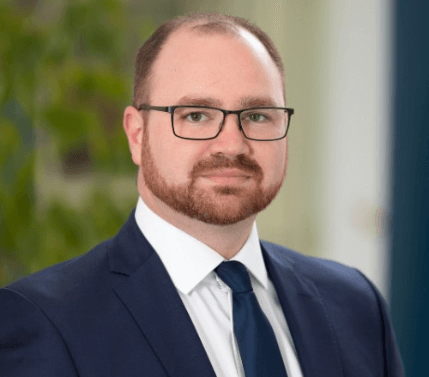 6 Steps Towards Sustainability in the Cleaning Industry
The following six steps show how organizations can complete their journey towards sustainability:
Commit to sustainability: Commitment to sustainability must start at the top, meaning senior executives must buy in to the initiative.
Write it down: Documenting a sustainability program greatly increases its chances of success by helping everyone understand the program's objectives, ensuring accountability and creating a culture of sustainability.
Engage employees: Sustainability is a team effort, so all departments need to contribute. Other stakeholders like vendors should also join the project once it reaches the appropriate point in its development.
Measure: Measuring the consumption and waste of resources allows organizations to set goals for usage restrictions.
Monitor: Monitoring resource consumption helps companies ensure they don't backslide on their sustainability measures, and also demonstrates measurable progress towards the ultimate goals.
Set goals: Establishing goals that are realistic without being overly conservative is particularly important at the beginning of a sustainability project. It will also encourage participants to find new ways to reduce waste.
How ToolSense Improves Your Asset Lifecycle Processes
Conclusion
Sustainability has become a required practice for businesses in the cleaning industry. The path to Net Zero will require many improvements, even from companies that have already started deploying best practices for sustainability. Adapting to the new demands of green cleaning will also benefit businesses, their customers and other stakeholders.
FAQ
How Can Cleaning Be Sustainable?
Cleaning can be sustainable by using products that reduce waste, pollution, and ozone depletion. The latest sustainable products include pulse mops and microfiber mop heads, which use less water and detergent.
What Are 5 Things That Contribute to Sustainability?
The five factors that contribute to sustainability include the following: elimination of harmful chemicals, water conservation, waste reduction, new practices and new technology.
Which Industries Are Most Sustainable?
The cleaning industry is one of the most sustainable, according to the Worldwide Cleaning Industry Association. This trend is driven by customer demand and the overall demand for environmentally friendly products.
What Is an Example of a Sustainable Company?
Kimberly-Clark Professional is one of the world's leading manufacturers of washroom products and strongest examples of a sustainable company. It launched a sustainable program in 2001 that reflects the company's reduction of resource consumption. This program manufactures products in ways that use few resources, generally by improving manufacturing efficiency and dispensing methods.