What Is a Ladder Inspection?
A ladder inspection is one of two actions that ensure that a ladder is safe to use.
Visual inspection of the ladder and its functionality on a scheduled basis.
A re-inspection of a ladder occurs periodically before an employee uses a ladder.
The focus of a ladder inspection is to ensure that all parts are functional and have structural stability. An inspection should cover:
Safety labels to ensure that they are intact and readable.
Rungs are secure and solid without any damage or weaknesses.
Ladder feet are free of dirt or rocks, and that grips are in place to make the ladder stable.
KEY TAKEAWAYS
A ladder inspection is either a scheduled periodic

visual inspection

or a

re-inspection

to ensure that a ladder is safe to use.
Companies must keep detailed records of each type of inspection and turn them over to any OSHA or government inspector upon request.
Detailed visual inspections should cover; feet, stiles, rungs, tie rods, fixings, and joints.
Who Should Do Ladder Inspections?
Ladder inspection needs to be performed by someone who is trained and who understands ladder safety. That may be a maintenance supervisor or trained employee. In addition, according to OSHA, the inspector must be competent in the task.
How to Inspect & Maintain Your Ladders
Ladder maintenance must occur at two intervals. The first is a scheduled periodic visual inspection, and the second is before anyone uses the ladder. The latter is called a pre-use inspection. Furthermore, It is essential that the company keeps detailed records of each type of inspection. Those records are to be handed over to any OSHA or governmental inspector on demand.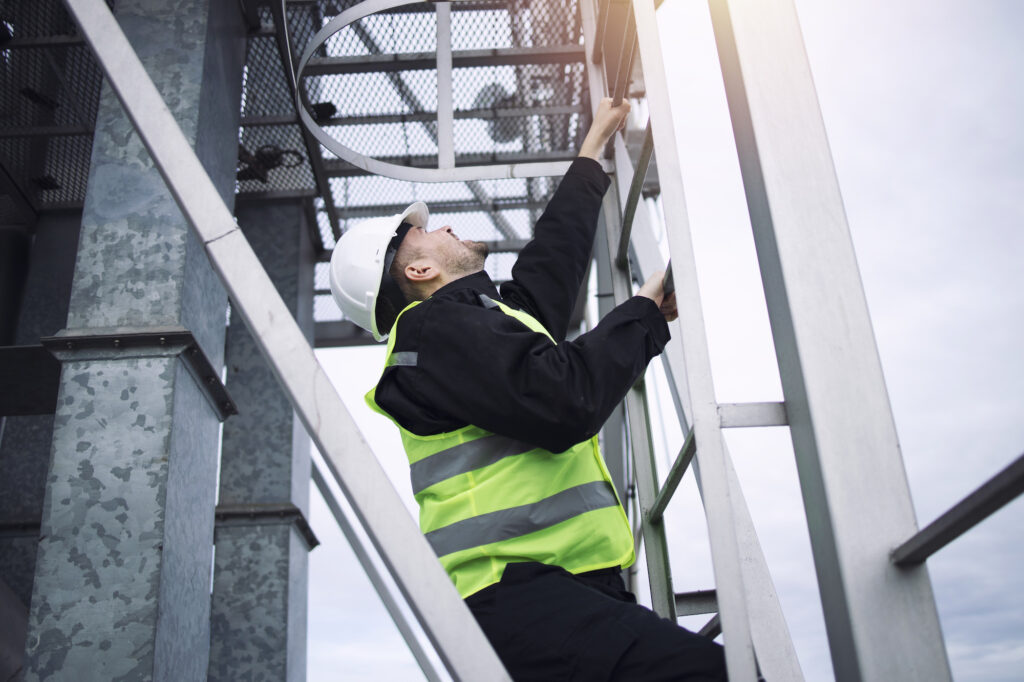 What to Consider for Ladder Inspections?
Feet / Tips / End Caps — Free of dirt and debris, structurally intact and stable, moving parts are free to move as designed. Support parts and pads can support the ladder.
Braces / Cross Tubes — Free of defects and damage, including twisting, nicks, cuts, or dents.
Fixings — Are secure and without movement, providing stability to joints and fixed attachments. Fixings are connecting pieces such as rivets, welds, bolts, hinges, etc.
Platforms — hinges are working freely, that the stability of platforms is appropriate, labels are in place for weight limits and safety, such as not to use the platform as a place to stand.
Rungs / Treads — Clean and free of damage, such as weak fixings, bends, cuts, and that the material is solid and able to support the appropriate weight.
Labels — are clear and easy to read and free of debris such as dried paint.
Stiles / Frame Sections — Securely supporting rungs, platforms, etc. Free of defects, such as bending or twisting, and with fixings in place and securely attached.
Locking Catches — are secure when engaged to securely lock in place.
Rung Hooks — Are securely attached, free of defects, such as bends, cuts, damage, or movement.
Restraint Devices — are securely attached, adjustable, with banding free of tears, wear, or other damage that can weaken their ability to hold.
Automate Your Ladder Inspections With ToolSense
Methods for Inspecting Ladders
Detailed Visual Inspections
Detailed visual inspections are handled by someone trained to inspect the ladder. It is part of a scheduled maintenance program where tools, including ladders, are inspected to ensure they are safe to use. The detailed visual inspection also follows the ladder manufacturer's checklist. Records of each inspection are advisable, especially where you may have to show a governmental agency those reports, including repairs.
Detailed Visual Inspections Should Cover:
| | |
| --- | --- |
| Feet | Should be free of damage or excessive wearing and foreign objects such as mud or gravel. |
| Stiles | Should be free of twisted, bowed, bends, or warping. |
| Rungs | In solid repair without cracks, wearing, bending, and all fixings securing attaching each rung to the stile. |
| Tie Rods | Should be present without missing or damaged parts. |
| Fixings | Are the pieces that attach one ladder piece to the next, such as a rung to a stile. Fixing should be in good repair and fully functioning. |
| Joints | All joints should be functional without damage to fixing, hinges, or joints. |
Pre-Use Checks
Pre-use checks are performed each time someone uses a ladder by the person using the ladder. It is the responsibility of the employee to inspect the ladder for physical defects, that labels are in place and that working parts can perform as designed. Moreover, they need to check if the ladder is physically able to be erect and stable with a load. It is helpful to use a checklist because most employees are not trained to inspect ladders.
Most manufactures have a downloadable checklist for each type of ladder they sell. Please print out the checklist and use it as a guide for every ladder inspection. These can be helpful for both detailed visual inspections and pre-use checks.
Ladder Inspection Courses
Part of the OSHA guidelines states that detailed visual ladder inspections must be performed by someone competent. The easiest method to prove competency is through the completion of ladder inspection courses.
Ladder inspection courses train specific people to inspect ladders and provide a method by which the company can prove that a competent person carried out the ladder inspections.
ToolSense is trusted by 700+ companies
Stay Ahead of Requirements for Equipment Safety Inspections With ToolSense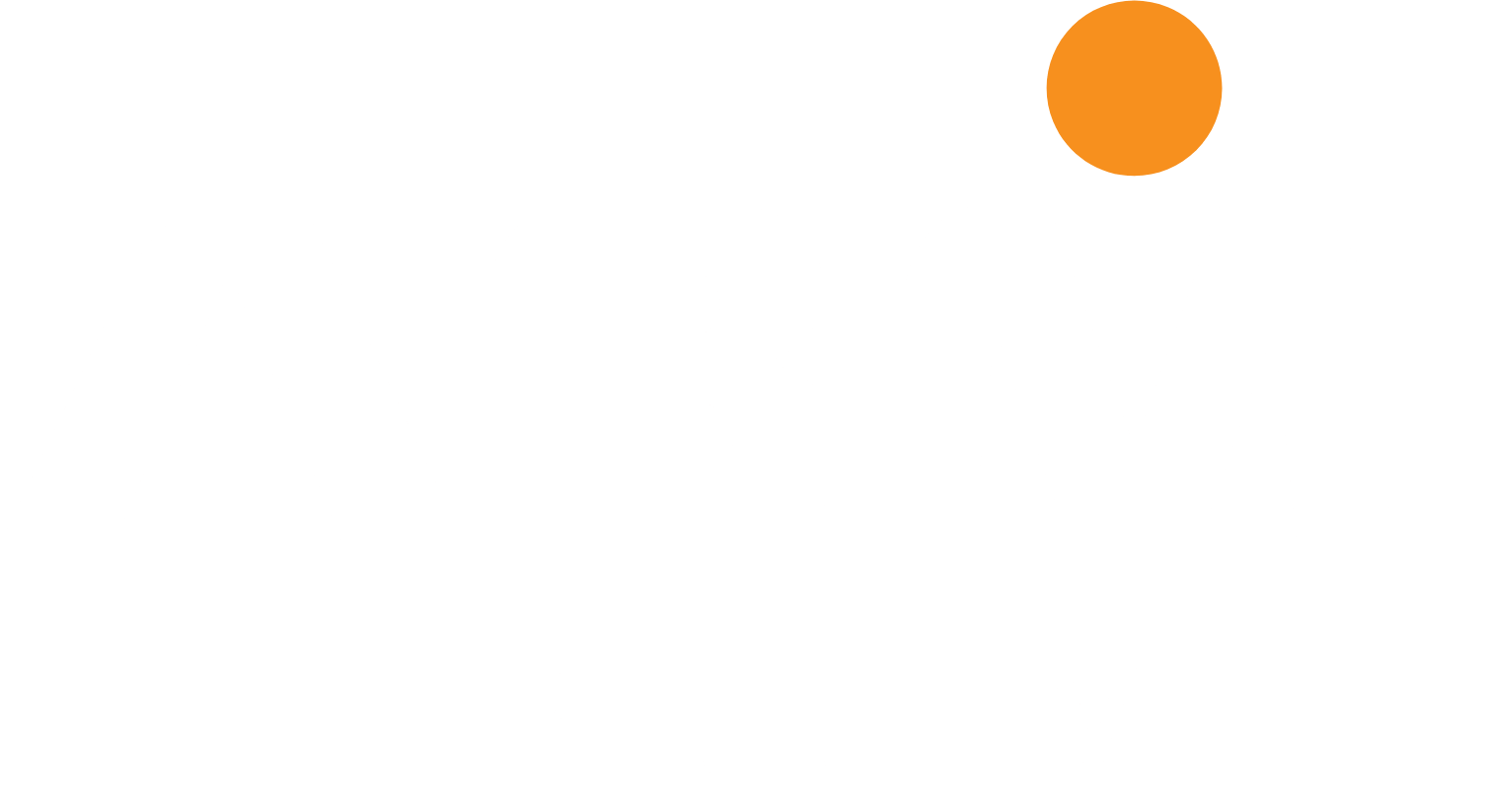 Importance of Ladder Inspection
One big reason why organizations need ladder inspections is that it is mandatory. Records of ladder inspections are legally accessible by OSHA or other governmental agencies.
According to the CDC, about 500,000 employees are injured each year while using a ladder. Of those 1/2 million people, 300 of them die due to injuries obtained while using a ladder.
Annually, the cost to treat ladder injuries runs about $24 billion. The annual cost to treat ladder injuries does not include the cost to replace and train new workers.
It is a winning situation when employers invest in ladder inspections, train employees in ladder safety, and assign ladder inspection to a competent person.
Ladder Checks With ToolSense
Staying ahead of requirements for all equipment safety inspections can be quite a challenge. In the ToolSense Asset Operations Platform, all types of safety inspections are pre-configured such as ladder inspections, LOLER inspections, forklift checks, PAT testing and electrical checks. Plus, you can easily create your own safety inspections with our custom form editor.
FAQ
How Often to Do a Ladder Inspection?
Ladder inspections occur before each use and periodically by someone competent to complete detailed visual ladder inspections.
What Is Ladder Inspection?
There are two types of ladder inspections. The first is a direct visual inspection, and the second is a pre-use ladder inspection. The inspections make sure that ladders are in good repair and that they function safely.
How to Inspect Your Ladders?
Ladder inspections visually inspect every part of the ladder, looking for defects, damage, and other issues that can cause a ladder to become unsafe to use. A printable checklist is an excellent tool to follow for each ladder inspection. Also, part of the inspection is the documentation of each inspects including the safety results.
Why Is Ladder Inspection Important?
Ladder inspection is essential because it completes one aspect of remaining compliant with OSHA and other governmental regulations. It is also essential as part of asset protection and risk management. Given that 500,000 people are injured each year using a ladder and that the cost of those injuries is around $24B USD, it just makes good sense to inspect ladders.