Work equipment, such as lifting equipment, forklift trucks, woodworking machinery, or drilling machines, is vital in many different industries. However, these assets are often connected to safety risks that can arise due to the nature of the machine, the maintenance history, or its use. That is why work equipment needs to be properly regulated under PUWER. In this article, we will discuss what the abbreviation stands for, what the regulations cover, and why they are important for employees and employers.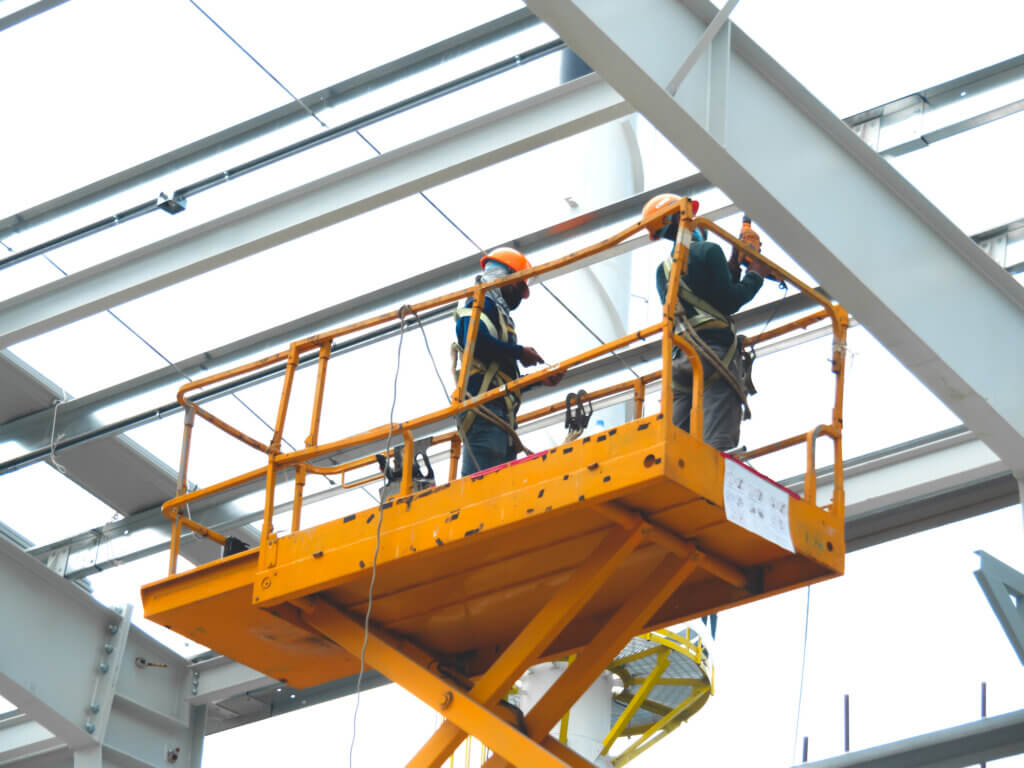 Key Takeaways
The Provisions and Use of Work Equipment Regulations 1988 (PUWER) are a set of guidelines under the UK Health and Safety at Work Act 1974.
PUWER includes all types of workplace equipment and applies to all workplaces in the UK.
By following PUWER, companies can ensure the health and safety of their employees at work.
ToolSense, an asset management solution, can help businesses implement and follow PUWER Regulations.
ToolSense is trusted by 700+ companies
Implement PUWER Guidelines Successfully and Ensure Health and Safety at the Workplace With Toolsense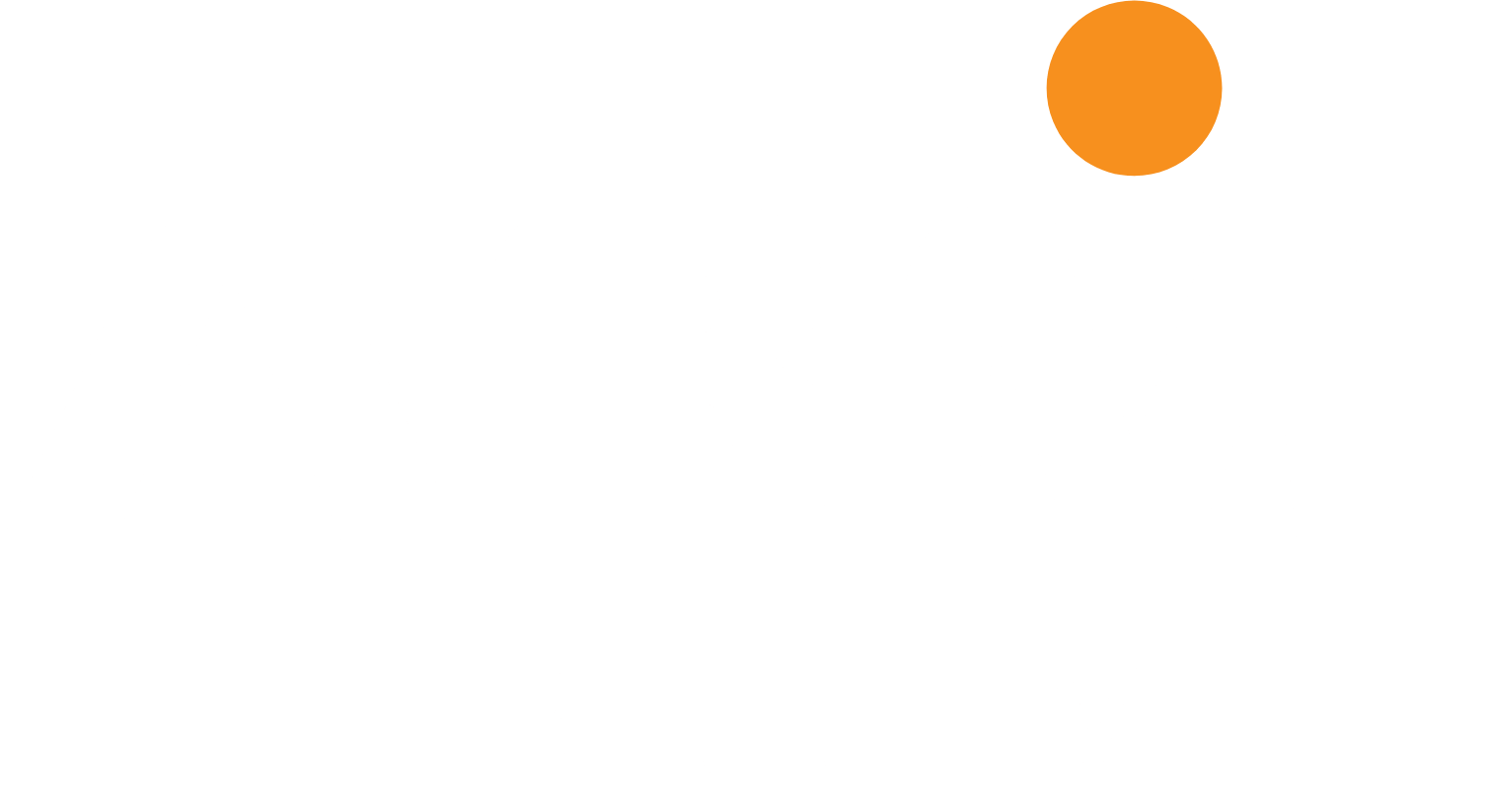 What Are the PUWER Regulations?
The abbreviation PUWER stands for Provisions and Use of Work Equipment Regulations 1998. The PUWER regulations entail the duty that employers and employees have to ensure that work equipment is safe to operate at all times. It applies to all UK businesses that use work equipment on their premises. According to the PUWER regulation, health and safety is not only the responsibility of the companies that own the equipment, but also the employees who operate it. While PUWER Regs are not laws, it holds a special status under the Health and Safety at Work Act. That means employers and employees can follow the guidelines to comply with the law and keep workers safe.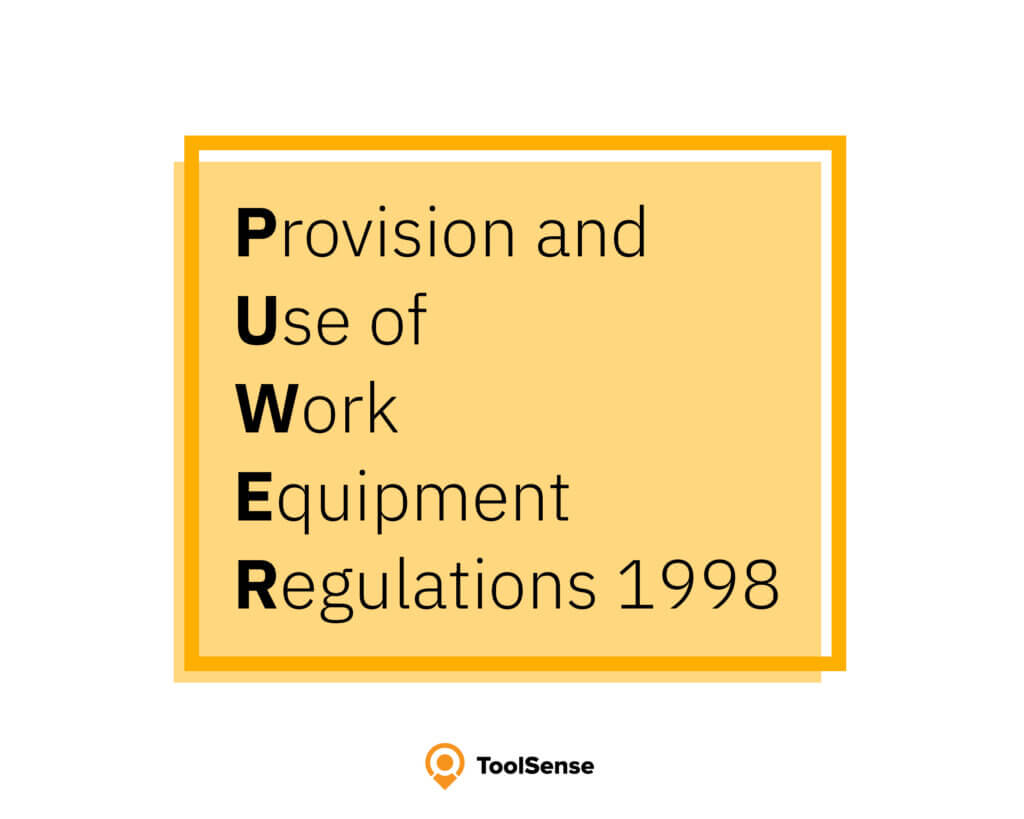 What Do the PUWER Regulations Cover?
HSE PUWER Regulations put several requirements on the equipment that is used in a workplace. This includes the following:
The equipment is suitable for its intended use
The equipment is used only by a competent person who has received adequate training
The equipment is safe for use
The equipment is properly maintained and inspected
The equipment is installed correctly
Suitable health and safety measures are in place, such as personal protective equipment
What Equipment Is Covered by PUWER?
Work equipment is a broad term that includes any type of machinery or tool used in the workplace. Depending on the industry, work equipment that falls under the PUWER Regulations in the UK could include woodworking machinery, drilling machines, toolbox tools, lifting equipment, power presses, and more. Using said work equipment can include:
Installing
Starting and stopping
Servicing
Repairing
Modifying
Cleaning
Transporting
How do I Know if this Regulation Applies to Me?
The PUWER Regulations UK apply to every business in the United Kingdom that uses work equipment. Examples for businesses include:
Factories, workshops, and plants
Offices
Shops
Restaurants
Hospitals
Care homes
Hotels
Cinemas and theatres
Nightclubs
Offshore installations
Common areas of shared buildings
However, PUWER regulations don't just apply to companies that own work equipment, but also to the employees that work with it.
Regulations and Legislations in Link to PUWER
Comply With Rules and Regulations with ToolSense
As mentioned above, the PUWER legislation from 1998 is not a law but a set of guidelines under the Health and Safety at Work Act 1974 (HSWA). The HSWA covers all types of workplaces and states that employers have to provide a safe and healthy workplace for their employees. The act includes different codes, regulations, statutes, as well as guidelines for workplace safety.
First Steps in Implementing PUWER
Before your company can hope to implement PUWER successfully, you must first create an extensive list of all assets and keep it up to date. This is an important step in your risk assessment to ensure that all your work equipment is covered in future health and safety inspections and receives a thorough examination.
Identify the Asset
This includes a brief summary of every asset in your company to gain a better overview of what assets you own and what they are used for.
Asset Owners
Whether your business owns this asset directly or whether it is the property of an employee or a leasing company, the information should be included in your asset overview.
Date of Purchase
If the asset is owned by the company, your asset list should include the date of purchase.
Asset Location
The list should also mention the asset's location so that a company can determine where its assets are at all times.
Asset Operator
An asset should only be operated by employees who have received adequate training. Whether this is a single employee or a group of employees, the operator should be mentioned in your asset list.
The Manufacturer's Warranty Information
Your asset list should always include the manufacturer's warranty information. This is important in case of future failure and breakdowns.
Maintenance Information
Lastly, you should include detailed maintenance information in your asset list so that employees and maintenance technicians who conduct inspections and repairs can consult your asset list.
What Is a PUWER Inspection?
According to PUWER regulation 6, safety inspections need to be carried out on all types of work equipment to ensure people's health and safety. This could entail either a visual inspection or a thorough inspection of the asset. In either case, the inspection has to be carried out by a qualified person and records of it kept for future inspections and reference.
Different Types of PUWER Inspections
A visual inspection is carried out more frequently and is generally less extensive than a thorough examination. The asset – or parts of the assets – are checked visually to determine that they are in good condition and show no obvious signs of deterioration.
A thorough examination involves an element of testing and checks whether the asset is fully functional and safe to use. The reason these types of examinations are conducted less frequently than simple visual checks lies in their invasion nature, which could potentially damage the asset in the long run if the inspection is carried out unnecessarily on a regular basis. That means that these safety measures – if carried out too often – could produce unsafe conditions and adverse health effects.
Inspection Records
Under PUWER, a company is obliged to keep records of all inspections, maintenance procedures, and service histories. Moreover, it is recommended to also record training, risk assessments, and action plans – even if those are not PUWER inspection requirements. Records for risk assessments are a legal requirement and need to be kept until the next assessment. All records of tests and inspections are required and need to be kept at least until the next inspection, even though it can be useful to keep them longer. Records of accidents or incidents have to be kept for at least 3 years and are also a legal requirement. Keeping records of safety training is not required, but it is recommended to keep records for as long as the certificate is valid.
How Frequently Should PUWER Inspections Be Carried Out?
Automate Your Equipment Inspections
The health and safety PUWER regulations number 6 state several circumstances under which an inspection needs to be carried out. Inspections should always be conducted when:
A new piece of equipment was just installed before its first use
Serious damage is suspected or confirmed
An accident has occurred
Modifications were made to the machine
The nature of its use has changed
Outside these circumstances, PUWER inspections are required at suitable intervals. These intervals vary depending on the type of equipment, the environment it is used in, and the individual risk assessment for the machine.
Why PUWER Training Is Mandatory
To reduce health and safety risks, the Provisions and Use of Work Equipment Regulations 1998 (PUWER) clearly state that employees need to receive adequate training. This includes people who use work equipment, as well as employees overseeing and managing the use of work equipment. At the very least, these groups should receive general health and safety training and suitable refresher training units. Additionally, employees who conduct risk assessments and employees in charge of purchasing new work equipment need to receive training to adequately assess the health and safety risks connected to this equipment. Health and safety training can be done internally or outsourced to another company, but in any case, the records must be kept for the next health and safety inspection.
This ensures that employees can take all necessary precautions while working with the equipment or potentially hazardous materials, use safety devices, and wear appropriate personal protective equipment. These safety requirements – along with continued maintenance – prevent workplace accidents and help keep employees safe.
Employers' and Employees' Duties Under PUWER
To ensure the health and safety of all employees at their place of work, PUWER places certain responsibilities and duties on employers and employees. To comply with the Provisions and Use of Work Equipment Regulations 1998, an employer must comply with the following rules:
The work equipment must be maintained in good condition
The work equipment must be suitable for its intended use
The work equipment must be used under the conditions and for the purpose of its intended use
The work equipment must be inspected regularly by a competent person to ensure it remains safe to use
Employees that use work equipment must be provided with adequate training and information regarding their safety
The work equipment must be selected according to the working conditions
Appropriate records must be kept in accordance with PUWER
PUWER doesn't mention employees' responsibilities and duties specifically, but the Health and Safety at Work Act 1974 and the Management of Health and Safety at Work Regulations 1999 make mention of general duties that employees have at their workplace. Employees must cooperate with others and take reasonable care of themselves and others that might be affected by their actions. PUWER also mentions that more specific responsibilities and legal duties are assigned to employees in management, engineering, or maintenance positions.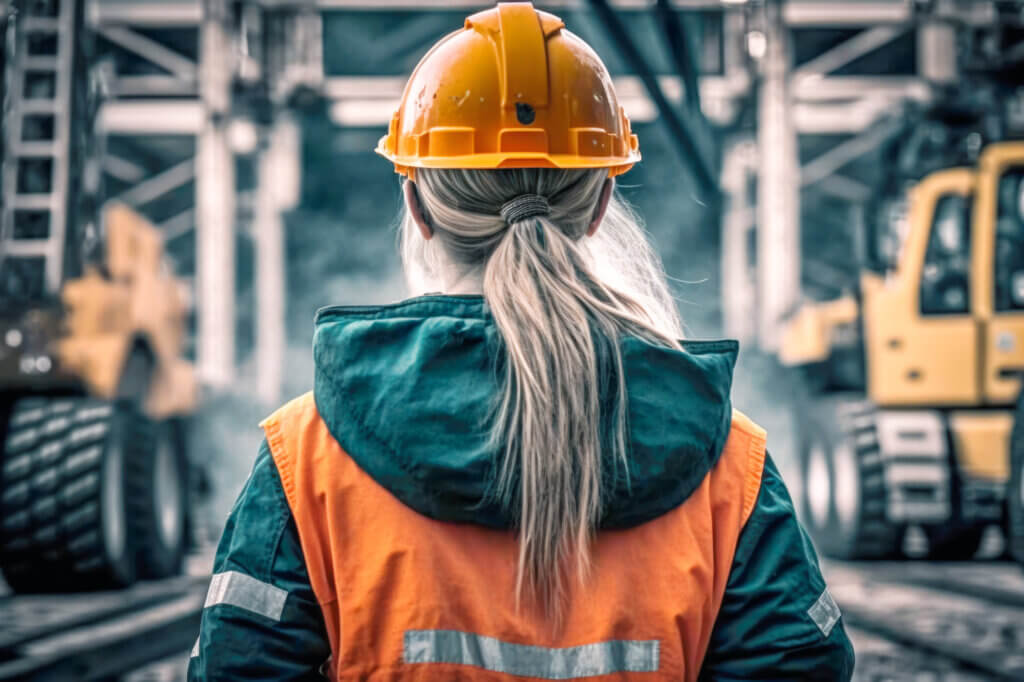 PUWER Risk Assessment
The Health and Safety at Work Act as well as the PUWER Regulations require risk assessments to determine what could potentially go wrong in the workplace and cause accidents or injuries so that employers and employees can take appropriate steps to avoid these. A proper risk assessment takes people, equipment, premises, and procedures into account. Before the assessment can take place, it is important to distinguish between a hazard and a risk. A hazard is a source of potential damage or harm that could come to something or someone, whereas a risk is defined by a high, medium, or low chance of someone or something coming to harm by the hazard. It also considers how serious the harm could be.
A risk assessment according to work equipment regulations follows five steps:
Identify the workplace hazards.
Determine who or what could potentially be harmed and how.
Decide how likely and severe the harm would be, and determine appropriate precautions.
Note down the results of your assessment and save the records for future inspections.
Review your assessment at the next due date and update your outcomes.
What Is the Difference Between PUWER & LOLER?
The Provisions and Use of Work Equipment Regulations 1998 (PUWER) sets general guidelines for all types of equipment used in a place of work. The Lifting Operations and Lifting Equipment Regulations 1998 (LOLER) are specific to lifting equipment and equipment used in lifting operations. Therefore, both LOLER and PUWER Regulations aim to ensure workplace safety in a specialised field vs. a general workplace setting.
Some Safety Statistics
To underline the importance of HASWA and PUWER, here are some UK statistics from 2021 and 2022:
123 employees were killed in work-related accidents
565,000 workers were injured at work
1.8 million workers are suffering from work-related illnesses, such as work-related depression or anxiety, musculoskeletal disorders, or COVID-19 due to suspected exposure at work
36.8 working days were lost because of workplace injuries or work-related illnesses
Conclusion
PUWER Regs and other work equipment regulations play a large role in workplace safety and even though they are not laws, it is important that companies across the United Kingdom implement these guidelines properly to ensure the safety of all staff members while working with equipment. Especially when a business owns a large number of assets, it can be difficult and overwhelming to implement new rules and ensure all types of equipment are properly maintained.
ToolSense, a modern asset management solution, can aid companies in the successful implementation of PUWER guidelines. Once you completed the first steps of your risk assessment and have gathered a complete list of all your assets, you can use ToolSense's useful Excel import to integrate your equipment into the platform. ToolSense creates an individual lifecycle folder for each asset where you can store all the information your employees need to have about the machine, including maintenance history, warranty information, instructions, and more. You can also create a custom PUWER checklist for each asset, allowing maintenance technicians to check off their progress without forgetting important details.
Because ToolSense is a cloud-based solution, your employees are no longer tied to their desks and can access important files and information from anywhere with the help of a smartphone or tablet. Additionally, with modern IoT solutions, such as trackers, sensors, or QR codes, you can track runtimes, downtimes and usage of all your assets. Work orders can also be issued through the ToolSense software, making it a comprehensive solution for asset tracking, maintenance, and compliance with all important guidelines.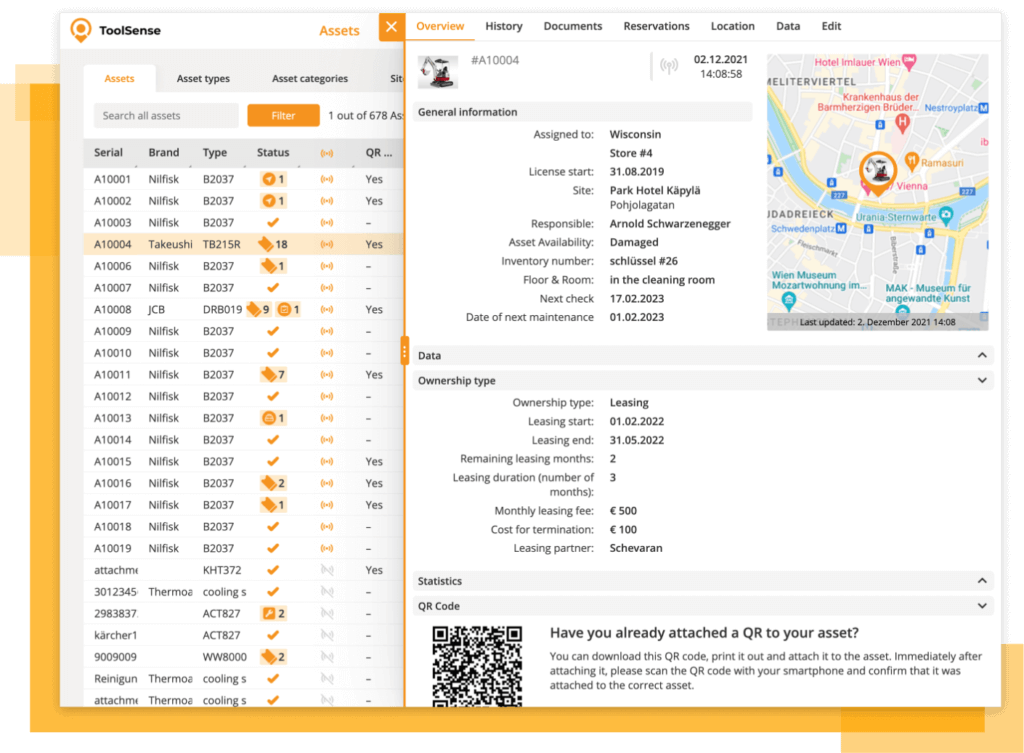 FAQs
What does PUWER stand for?
PUWER stands for Provisions and Use of Work Equipment Regulations 1998, which is part of the Health and Safety at Work Act 1974.
What equipment is regulated by PUWER?
PUWER covers all types of equipment used in the workplace, whether that be a restaurant, a construction site, or a factory. It involves equipment provided by the company, owned by employees, or leased from a supplier.
What is the difference between PUWER and LOLER?
Both PUWER and LOLER are regulations that cover work equipment. Whereas LOLER specifies equipment for lifting operations, PUWER sets guidelines for work equipment in general.
What is Regulation 10 of PUWER?
In Regulation 10 of PUWER, it is stated that the employer has to ensure that a piece of work equipment conforms to any essential requirements at all times.
What is Regulation 5 of PUWER 1998?
Regulation 5 of PUWER states that the employer has to ensure a piece of work equipment is kept in an efficient state and working order and in good repair.