Many businesses depend heavily on their fleet when it comes to day-to-day operations and overall success. Whether you are looking at transportation, agriculture, construction, or any other industry that utilizes vehicles, proper maintenance and management become a great concern. In this article, we will explain the idea behind IoT fleet management, highlight the benefits of telematics technology, and look at multiple use cases for IoT and fleet management.
KEY TAKEAWAYS
IoT stands for the Internet of Things, a network of interconnected devices, sensors, and software that continuously collects and exchanges data.
IoT fleet management uses IoT technology, such as GPS trackers and other sensors, to collect data regarding vehicle health, fuel usage, road behavior, location, maintenance status, routes, and more.
With this data, businesses gain more insight and can use this knowledge to become more efficient, save money, and reduce their carbon footprint.
Some of the most popular use cases are waste reduction, theft prevention, optimization of vehicle maintenance and inventory utilization, predictive maintenance, and safety.
ToolSense combines cloud-based fleet management software with reliable IoT hardware and can help companies remain competitive in a fast-paced industry.
See How ToolSense Can Help You in Just 90 Seconds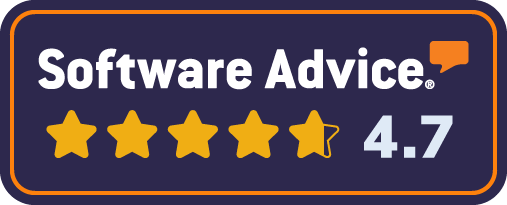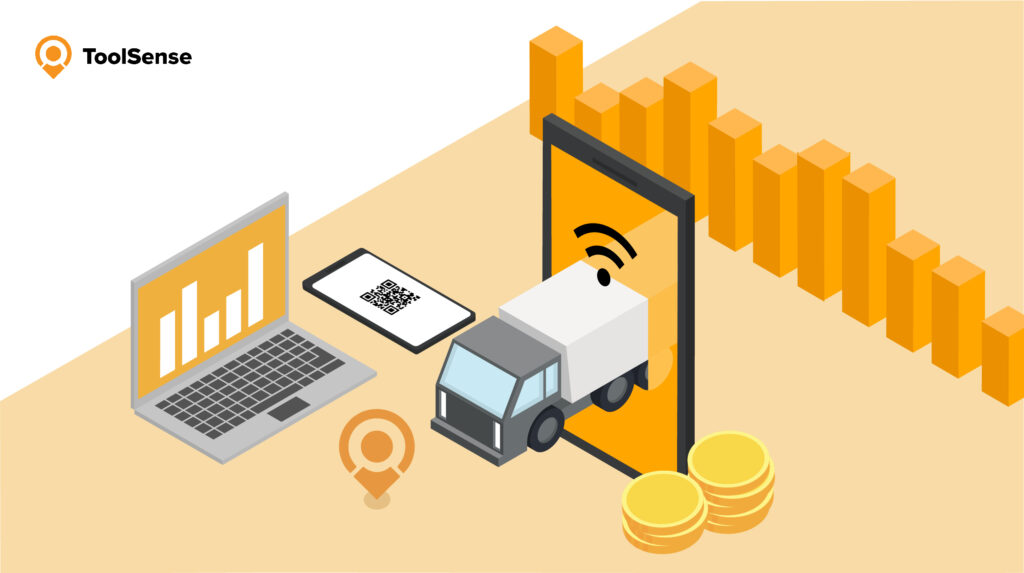 What Is IoT-Based Fleet Management? What Is Telematics?
To understand how IoT and fleet management work together, we first have to take a look at what IoT means and how it works in general. IoT is an abbreviation that stands for Internet of Things, a network of physical objects that are interconnected through sensors, trackers, and software.
The purpose of this network is the continuous exchange and collection of data. Through data analytics, companies can learn more about their equipment and begin to utilize it more efficiently. Additionally, the use of sensors and smart or even AI technology can improve certain workflows or even automate them entirely. In the case of IoT in fleet management, gathered data might involve fuel efficiency, vehicle usage, location, idle time, or vehicle health information.
Which Type of Equipment Tracker Should You Use?
Telematics combines telecommunications and informatics and is most commonly used in commercial vehicles, but also occasionally in private cars. As is the case with IoT technology, telematics also utilizes trackers and sensors to gather data. However, in this case, the data is much more specific and focuses on location, speed, and road behavior.
Challenges and Opportunities: IoT Fleet Management Solutions
Traditional fleet management faces various challenges, but also new opportunities for improvement through IoT for modern fleet management. We have collected some main concerns companies have:
Health and Safety
Regardless of the industry or business, providing a safe workplace for workers and drivers is crucial. When dealing with heavy machinery or vehicles, health and safety concerns go beyond simple workplace safety. This involves ensuring that the machines are safe to use through regular maintenance, as well as monitoring the road behavior of employees while using the vehicles. By leveraging IoT solutions and telematics, it is simpler to meet health and safety requirements and educate drivers based on real data.
Fleet Maintenance and Compliance Requirements
Performing regular preventive or predictive maintenance tasks keeps vehicles in better shape, avoids wear and tear, and prolongs the average lifespan of an asset. Additionally, it can contribute to a safer work environment. Especially when it comes to large fleets, keeping track of all required maintenance tasks and different compliance requirements for each asset becomes a challenge that can be overcome by utilizing IoT solutions for fleet management.
Productivity and Asset Utilization
Conducting successful operations and setting oneself apart from the competition often provides one of the greatest challenges fleet operators face in a modern economy. Companies have to be efficient, fast, reliable and must deliver high-quality products or services. IoT fleet management solutions are the best way to face these challenges and improve productivity, route management, and asset utilization thanks to real data.
Fuel Management
A large fleet requires a lot of fuel, and these expenses can easily cut into a company's profits due to rising fuel prices. Proper fuel management is therefore essential. By using IoT sensors and telematics, fuel usage can be properly analyzed and drivers can be made aware of how much fuel they are using. This is the first step to optimizing usage and saving expensive fuel.
Benefits of Using an IoT-Based Fleet Management System
A lot of the mentioned challenges that fleet operators face directly tie into the benefits that IoT fleet management solutions offer. These are the key benefits that businesses can profit from by using fleet management IoT solutions: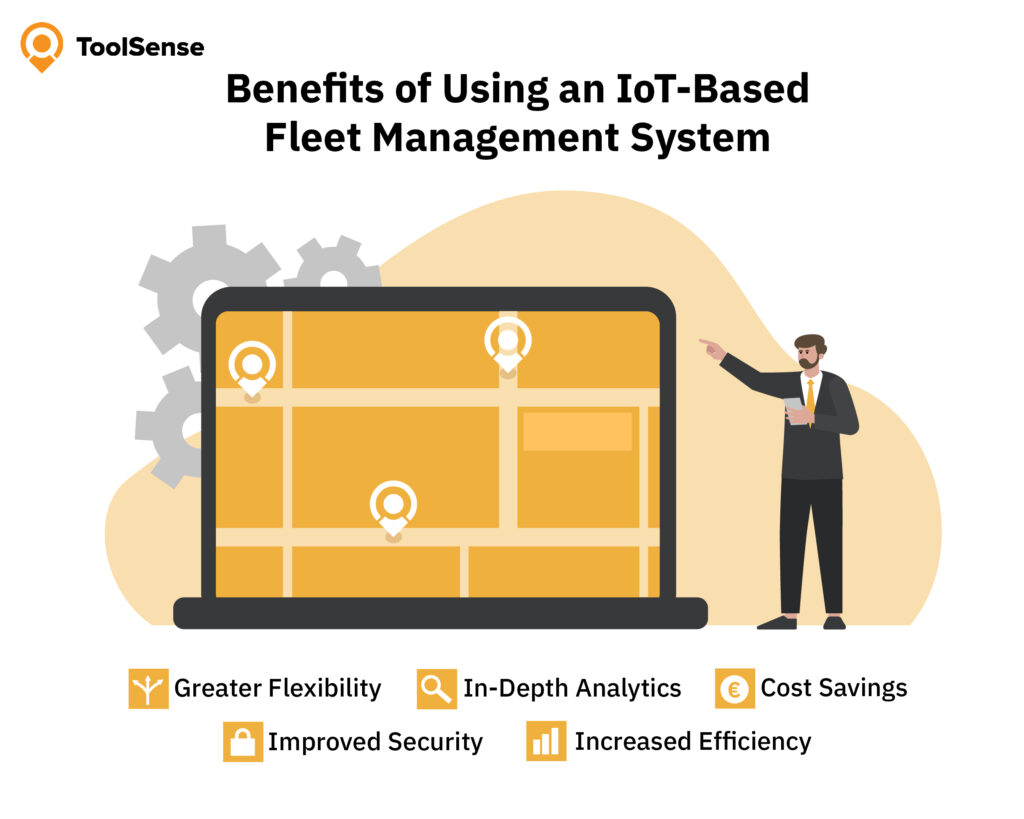 In-Depth Analytics
IoT sensors can collect a vast amount of information, including usage, downtime, location, fuel usage, and vehicle health. Businesses look at this data in clear analytics and statistics, allowing them to gain a more profound understanding of their assets and vehicles. With this knowledge, they can make well-informed decisions regarding safety, maintenance, and utilization.
Greater Flexibility
Cloud-based fleet management software offers greater flexibility when it comes to modern work models. Employees can access information from anywhere as long as an internet connection is available, making remote work possible for fleet managers and operators. Drivers, too, can access vital information on the go, allowing them to stay up-to-date on all important matters.
Cost Savings
Maintaining a large fleet can be a costly endeavor, so it is natural for companies to want to save money wherever they can. Proper hardware for IoT in fleet management can help businesses become more cost-efficient in a variety of ways, such as implementing a reliable predictive maintenance strategy. This will keep all vehicles in good shape and prolong their lifespan while costing a lot less money than different maintenance strategies, such as preventive maintenance or reactive maintenance.
Save Money by Using ToolSense

To calculate how much you can save using ToolSense, we recommend trying out our ROI-Calculator.
Increased Efficiency
When smart fleet management is using IoT tools, many processes can be streamlined and made more efficient. IoT sensors can help companies save fuel and find faster routes for their vehicles, thus making sure that products and services reach customers as quickly as possible. The overall management process can be digitized and even automated, avoiding unnecessary paperwork and creating smoother workflows and operations.
Improved Security
IoT solutions – such as cameras, trackers, or sensors paired with a cloud-based fleet management solution – create greater visibility around each asset. Companies can track important vehicle data like health stats, which contribute to employee safety, and locate the asset at any given time. Additionally, IoT sensors for smart fleet management solutions and accompanying software allow businesses to set up a geo-fence, a digital barrier. As soon as a vehicle leaves the predetermined area, an alarm will be set off to prevent theft and misuse.
7 Popular Use Cases for IoT in Fleet Management
Predictive Maintenance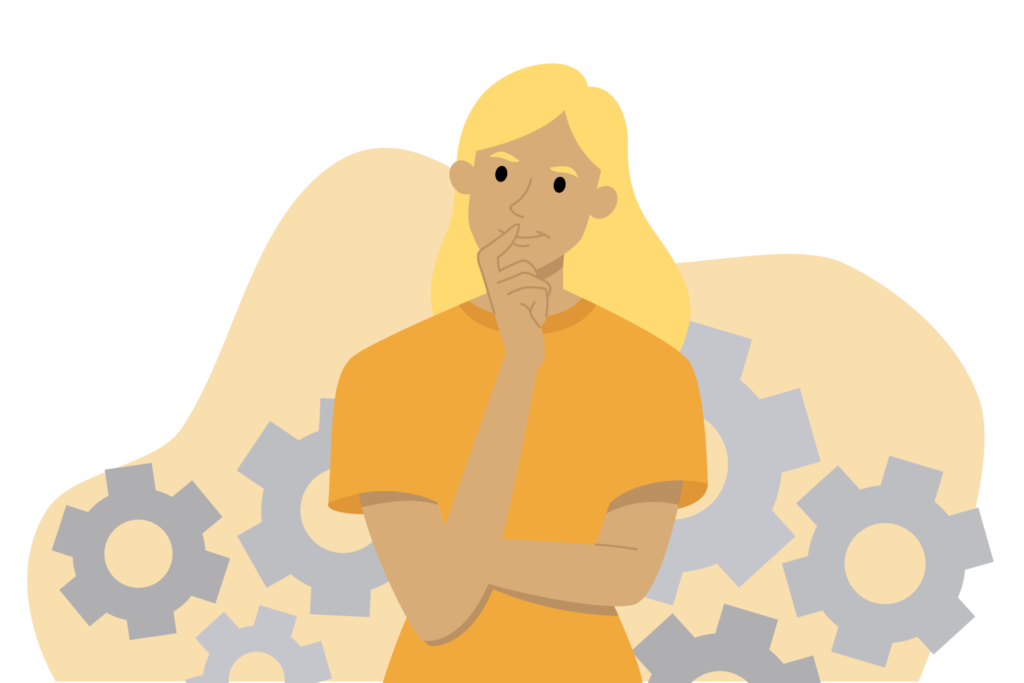 Both preventive maintenance and reactive maintenance have their advantages and drawbacks, but fleet management with IoT technology allows companies to introduce yet another maintenance strategy. Predictive maintenance utilizes real-time data collected by interconnected sensors and machine learning to reliably predict when certain maintenance tasks are due.
Depending on the type of vehicle and the specific task in question, the maintenance software might initiate a repair or inspection after a vehicle has run for a certain number of hours or has been on the road for a certain number of miles. As soon as a predetermined event triggers an upcoming inspection, the responsible employee will receive a notification. With solutions like that, predictive fleet maintenance will majorly impact your efficiency.
► You can learn more about different types of maintenance in our corresponding blog-article.
Safety and Road Behavior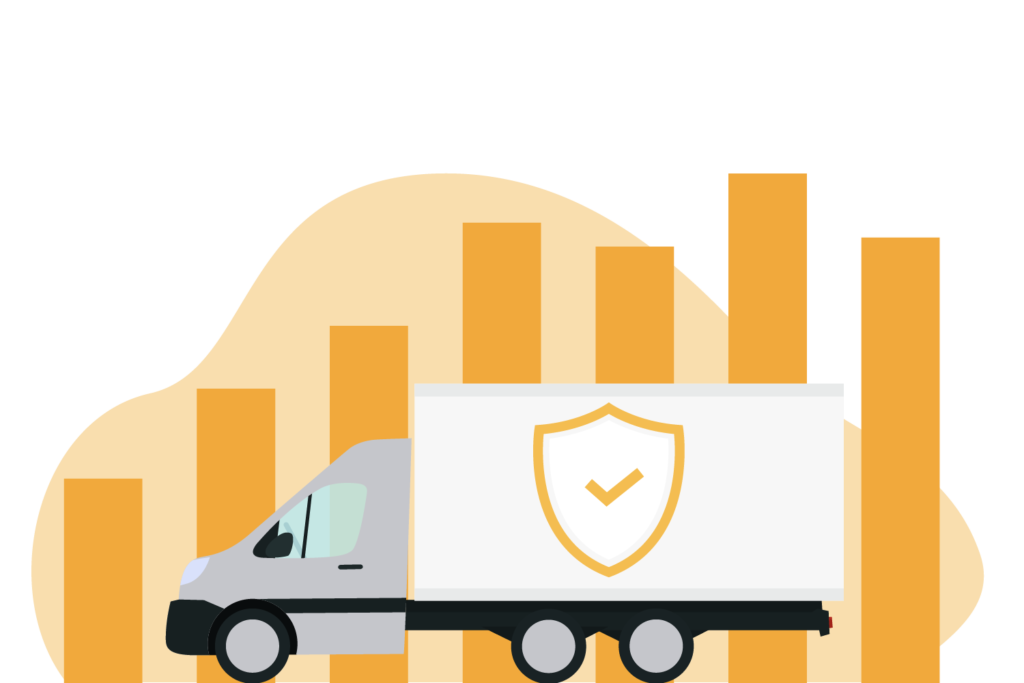 Using fleet management IoT devices is beneficial for driver safety in multiple ways. IoT sensors and a fleet management system can automate regular maintenance tasks, ensuring that vehicles in the fleet are safe to operate and won't cause accidents due to mechanical failures. Advanced telematics data can record and analyze driver behavior on the road, including speed and braking maneuvers.
Companies can use this information to identify risky or concerning behavior and provide customized training to employees on safe driving practices. This approach helps reduce the risk of accidents caused by human error or reckless behavior, promoting the safety of drivers and other road users.
Theft Prevention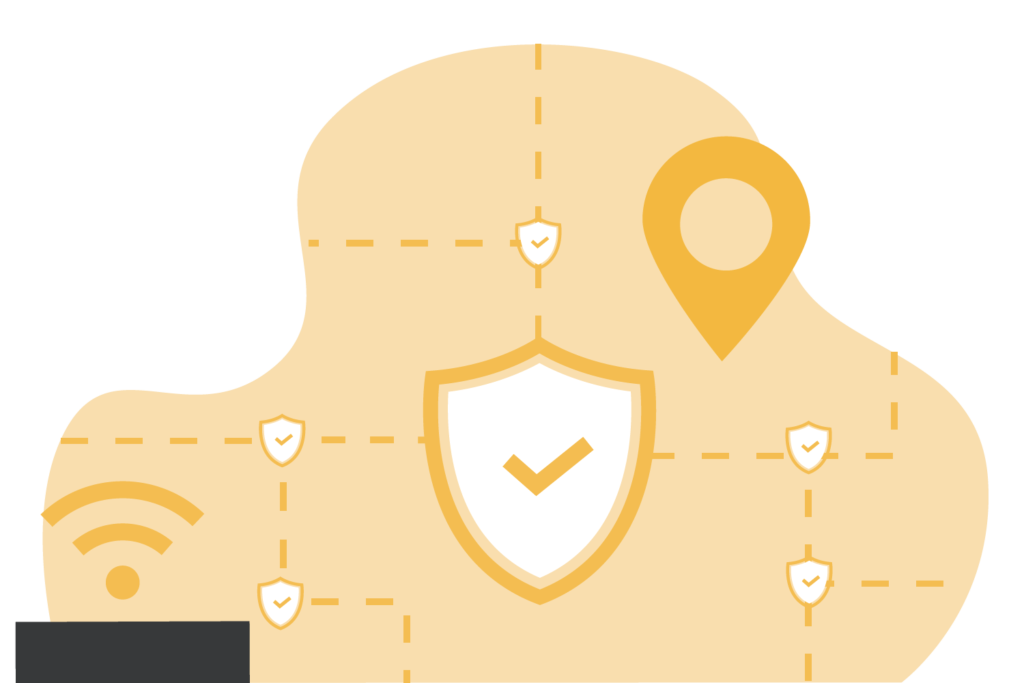 Tracking an asset's location allows companies to know where their fleet is located at all times. This is a helpful feature when it comes to dispatching a vehicle to reach a customer on time, but it also serves as theft prevention.
Modern IoT fleet management software allows businesses to set up a so-called geo-fence, an invisible, digital barrier that will alert employees as soon as a vehicle leaves the predetermined area. Even if a case of theft occurs despite security measures, retrieval is easily achieved through real-time location tracking and timely alerts.
► You can learn more about how to use fleet management software for your assets theft prevention in our corresponding article
Asset and Cargo Management and Optimization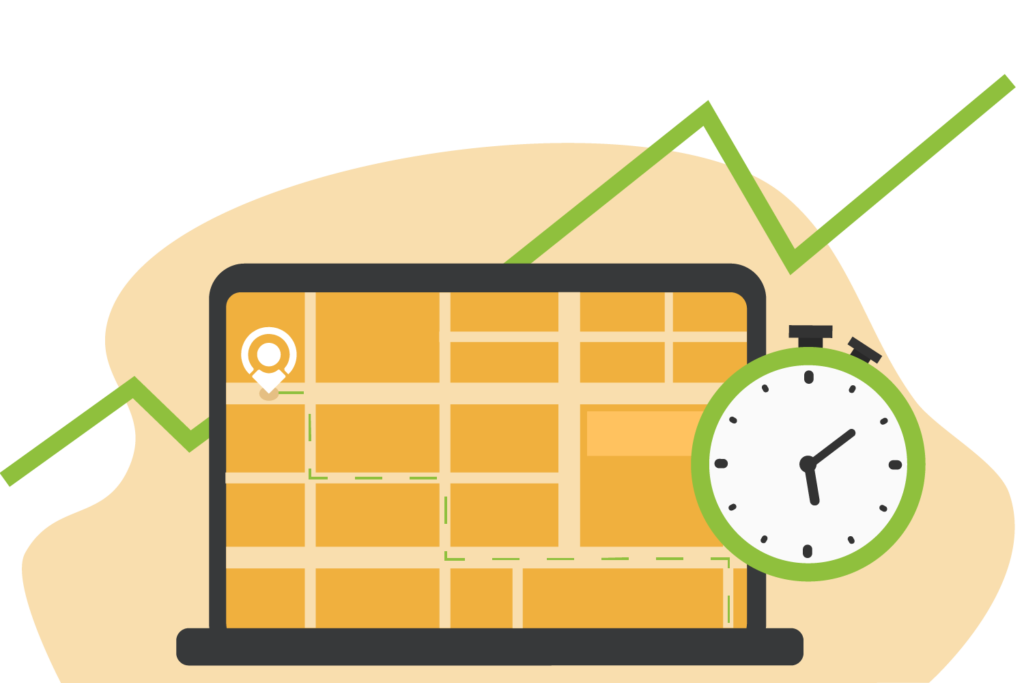 To become more cost and time-efficient, businesses need to optimize their asset and inventory utilization, which can be achieved through IoT-based fleet management. The combination of sensors and software can analyze traffic data, weather conditions, and other factors which could influence a driver's route and adjust it accordingly, ensuring that drivers will be on time to deliver a product or service reliably.
The same sensor and software combination can monitor the location and availability of a company's assets, allowing fleet managers to allocate assets to different tasks and routes more effectively and efficiently. At the same time, monitoring stock and inventory levels ensures that businesses never run out of vital parts or waste money and storage space by overstocking.
Waste Reduction
IoT tools monitor and analyze multiple aspects of a fleet, including fuel consumption, idle time, and more. These analytics offer companies a lot of insight and clues as to where sustainability can be improved. Route optimization doesn't just save time, it is also a way for drivers to cut emissions and save valuable resources. Additionally, optimizing load capacities can also have a positive impact on emissions and fuel consumption.
By tracking a vehicle's idle time, fleet managers can pinpoint the unnecessary time a running engine stays idle and educate drivers on the environmental impact. Moreover, IoT sensors can be used to analyze the use of waste containers and adjust the collection schedule accordingly.
Service Improvement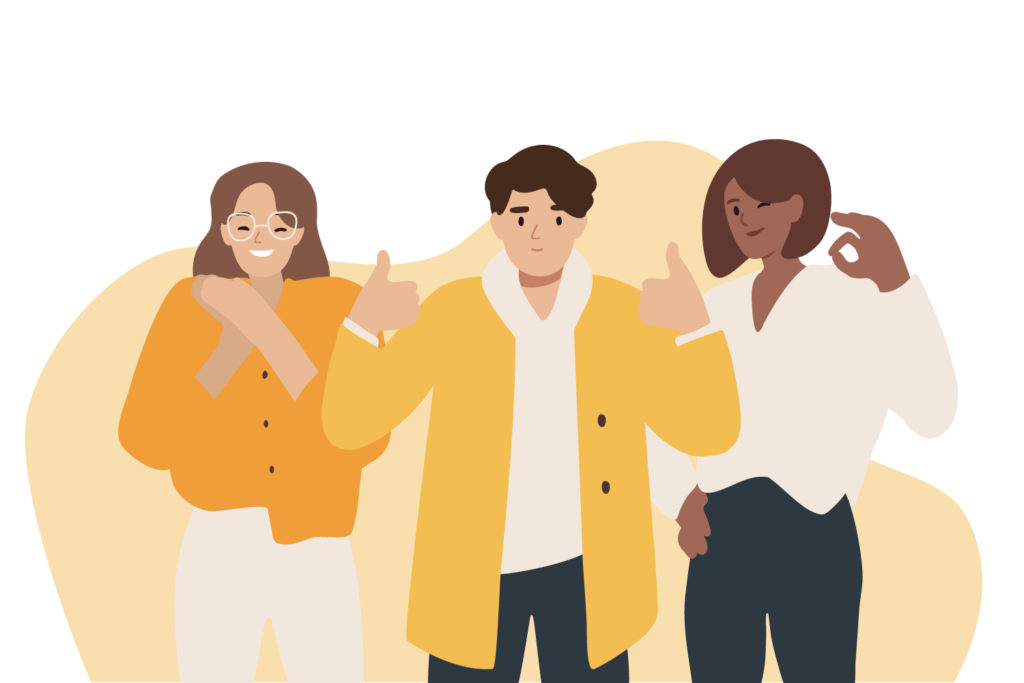 Optimizing asset utilization, maintenance management, and safety as well as preventing theft thanks to IoT and proper fleet management have a great impact on overall service and customer satisfaction. Through route optimization and safety measures, businesses become faster and more reliable.
Implementing IoT technology when it comes to optimizing inventory also means that important parts don't run out of stock unexpectedly so that companies can deliver products and services immediately. All of these IoT fleet management solutions help provide better, faster, and more reliable services and thus increase customer satisfaction and retention.
Risk Management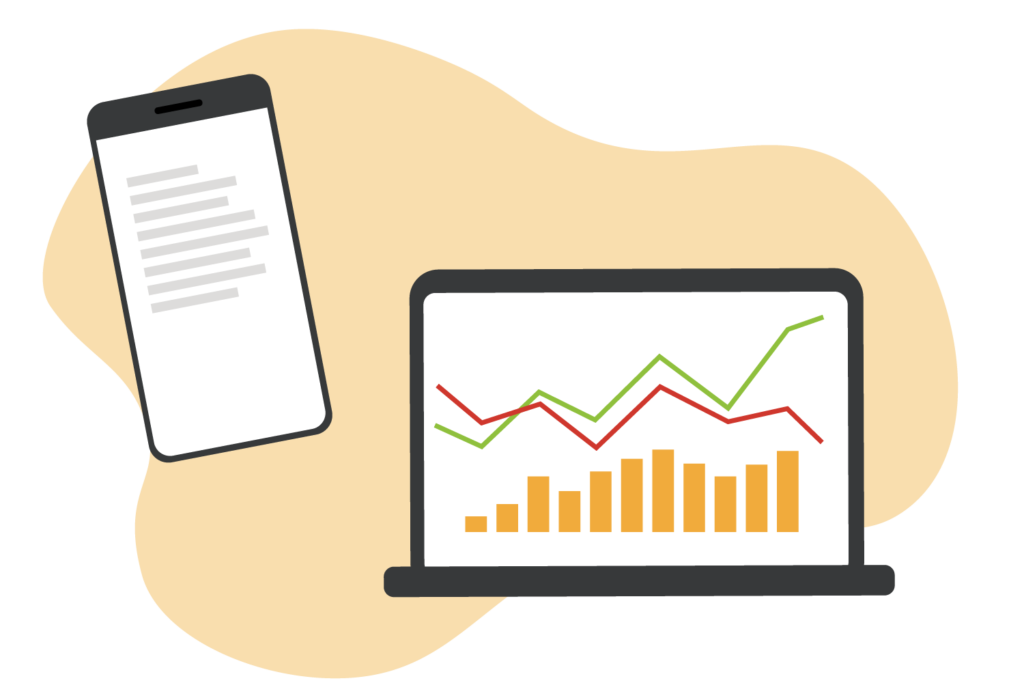 Risk management involves identifying, assessing, and controlling potential risks that various factors pose to a company's security, financial, or legal situation. Because IoT software in fleet management offers real-time tracking and in-depth analysis of vital safety or operational data, companies have an easier time identifying potential hazards before they become a real problem.
Whether these hazards touch upon the company's maintenance strategy, drivers' behavior, inventory management, or other related factors – IoT-based analytics and statistics offer the ideal basis to identify and assess risks before developing the right strategy to mitigate or eliminate them.
IoT Fleet Management Trends 2023 Fleet Managers Should Be Aware of
The transport and logistics industries are constantly changing and evolving, so it's crucial for businesses to stay ahead of the game if they want to succeed. With frequent technological advancements, the IoT fleet management market is continuously adapting with innovations and developments. Here are some significant trends that modern companies should keep an eye on in 2023 and beyond:
Telematics
The use of telecommunication and informatics together is not a recent development, but it has become increasingly common in recent times. Even private individuals are equipping their personal cars more frequently with trackers and a compatible telematics app to receive insurance benefits for safe driving practices.
Commercial vehicles not only benefit from insurance rewards but also utilize telematics technology to monitor driver behavior and intervene if necessary for the safety and well-being of the driver. Telematics is expected to advance even more in the near future and become even more widespread than it currently is.
Autonomous Driving
Autonomous driving is currently not as widespread as other technologies, but it is expected to become a major trend in the near future. The goal is to enhance road safety by significantly reducing accidents caused by human error. With self-driving cars, there is no longer a need for a human driver in each vehicle, making transportation and logistics more efficient and dependable.
Electric Vehicles
The automotive industry is gradually phasing out cars with combustion engines, making way for the future of electric cars and trucks. With better and more reliable technology, the production of electric vehicles and the corresponding infrastructure is continuously increasing. To remain competitive and reduce their carbon footprint, companies should consider upgrading their fleet vehicles with electric vehicles as early as 2023.
Fleet Management Software
One of the best ways in which businesses can improve their efficiency and reduce running costs is the use of a software solution. The next section of this article will provide a more in-depth look into fleet management systems and what features they can offer.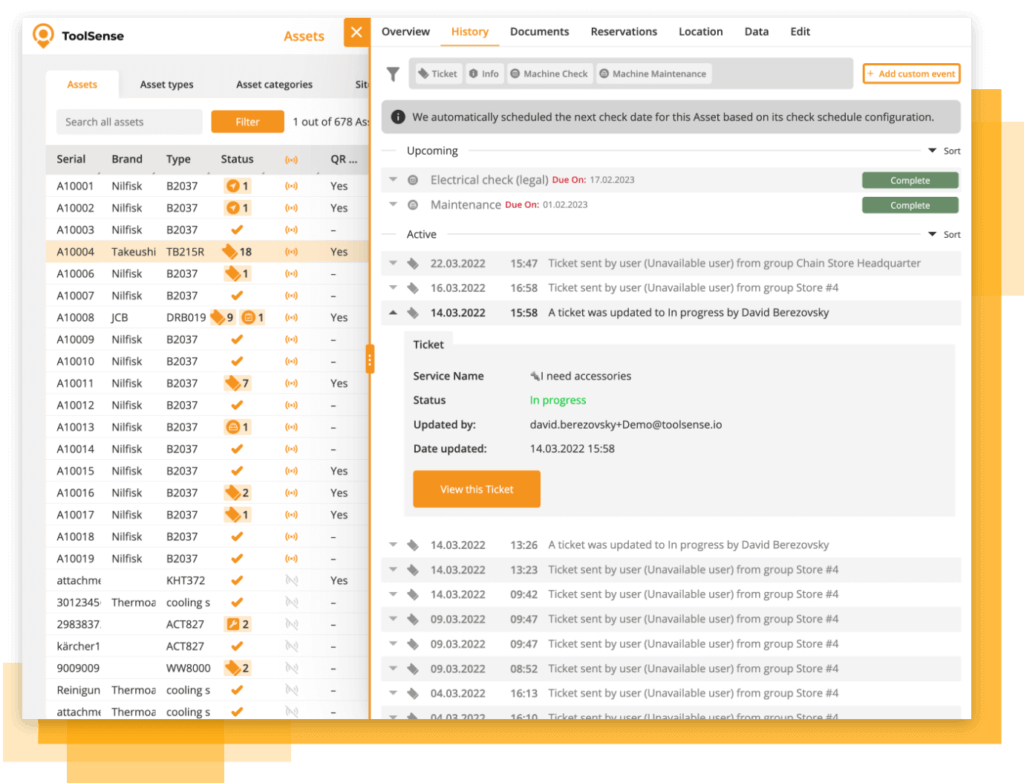 IoT Fleet Management Software
ToolSense's fleet management system combines cloud-based software with modern IoT hardware, such as GPS trackers, Bluetooth sensors, RFID tags, or a simple QR code solution. Companies can track various types of vehicles – among them construction equipment, trucks, smaller machines, or even inventory. By combining asset management, maintenance management, work order management, and inventory management, ToolSense offers fleet managers a comprehensive solution for every use case.
Easy Integration With ToolSense
Implementing fleet management software doesn't have to be difficult because ToolSense allows businesses to import existing Excel spreadsheets in a few simple steps. The software creates a unique lifecycle folder for every vehicle or asset which stores all vital information regarding the equipment – usage, idle time, maintenance history, maintenance checklists, related work orders, instruction videos, invoices, and more.
This enables employees to easily access important information quickly and efficiently, either from a desktop computer or through the mobile ToolSense app. Even drivers can look up files and check their work orders on the go as long as an internet connection is available.
Automatizations in Fleet Management Using IoT
ToolSense allows businesses to set up simple automatizations regarding their vehicles and their inventory. For example, if the company is running low on essential spare parts, an automatic alert is triggered and sends a notification to the responsible employee. The same holds true for maintenance tasks. Fleet operators can determine individual maintenance intervals for each vehicle and will receive an automated reminder when an inspection is due. The software is also used to manage work orders that can be assigned to individual employees. With custom checklists, fleet management becomes a lot more efficient.
Benefits of IoT Fleet Management Software
Companies can benefit greatly from fleet management software, which provides a range of helpful features for optimizing internal workflows. This can result in increased efficiency, cost savings, and a safer workplace, ultimately leading to higher profits and improved customer satisfaction.
What Does the Future Hold?
It is difficult to predict just what exactly the future holds for fleet management, simply because technological advances are happening at an increasingly fast rate. However, they have already established some trends, and they will continue to grow in importance over the next decade.
One of the most important tools is a cloud-based fleet management system. With hybrid and remote work models becoming more popular and drivers needing access to vital information wherever they are, cloud-based solutions are an absolute must for all companies that want to remain competitive.
Another significant trend is the move to electric vehicles in an effort to become more sustainable. More and more private individuals register electric cars, so businesses will also need to shift towards alternatives to combustion engine vehicles to remain relevant.
Conclusion: Maximizing Fleet Efficiency With IoT
To remain competitive in fast-paced industries like logistics and transportation, companies must stay ahead of the game by adopting modern solutions. One such solution is IoT fleet management, which can help address challenges such as health and safety, maintenance and compliance requirements, asset utilization, and fuel management.
By implementing cloud-based software like ToolSense along with trackers and sensors that collect data from vehicles, businesses can optimize their usage, save money, and improve operations. This data provides valuable insights into each asset, enabling companies to make informed decisions for long-term success.
FAQ About IoT for Fleet Maintenance and Management
What is IoT fleet management, and how does it benefit businesses?
IoT fleet management describes the integration of Internet of Things technology, such as sensors, trackers, and software, in fleet operations to collect real-time data from vehicles. Because this data contains information on location, fuel efficiency, usage, health, and more, businesses gain valuable insights into fleet performance to improve asset utilization, optimize routes, reduce fuel consumption, and enhance overall operational efficiency.
How can IoT help with risk management in fleet operations?
Real-time monitoring through IoT provides companies with data-driven insights, thus delivering the perfect basis for risk management. Companies can identify risky driving habits and promote safe practices more effectively where needed if they monitor driver behavior. IoT also enables businesses' ability to practice predictive maintenance and therefore address potential vehicle issues before they become critical safety hazards. Additionally, IoT-based geofencing and security measures help prevent theft and unauthorized vehicle usage, contributing to enhanced fleet security and risk reduction.
What are some popular IoT-based use cases in fleet management?
The most popular IoT fleet management use cases include predictive maintenance, safety and road behavior, theft prevention, and waste reduction. Real-time tracking and the continuous collection and analysis of data allow businesses to rely on real values to make informed decisions and create efficient workflows that promote safety and sustainability.
What are the key trends in IoT Fleet Management for 2023 and beyond?
Popular trends that companies in the logistics and transportation sectors should look out for in 2023 and beyond to stay ahead of the curve are telematics, autonomous driving, electric vehicles, and the use of IoT fleet management software. Implementing one or several of these trends can contribute to a more sustainable, efficient, and successful business operation.
ToolSense is trusted by 700+ companies
Join 700+ Asset-Intensive Companies Operating on ToolSense