Having a secure construction site is essential to prevent equipment theft, which can lead to costly delays, financial losses, and a damaged reputation. In this blog post, we will look into the common mistakes made in securing sites against potential theft, as well as discuss some of the best practices and technologies available for prevention purposes. We hope that by exploring these topics thoroughly, you can create a safe environment at your construction site that not only guards your assets but also keeps projects running smoothly without disruption or delay due to theft-related matters.
Short Summary
Construction site theft can have costly consequences, including project delays, financial losses, and a compromised reputation.
Proactive steps must be taken to prevent construction site theft through advanced security technology, physical security measures and employee screening.
Construction companies should use asset management software to effectively track equipment while creating a culture of awareness for successful prevention.
The Costly Consequences of Construction Site Theft
Construction site theft is a growing concern for the construction industry that can cause serious delays and major financial losses. The theft of construction equipment, materials, or tools could result in significant project lags as well as costly legal issues, all threatening to impact the overall income. Such instances of robbery also have an effect on team morale due to distrust among members caused by compromised reputations arising from thievery incidents at sites. To guarantee successful projects, preventing construction site theft must be made a top priority.
Project Delays
Project delays caused by theft on construction sites can damage relationships with clients and subcontractors, resulting in additional costs and potential legal issues. These financial struggles for contractors then make it hard to provide payments for completed work, which could lead to arguments or even litigation. To avoid these situations, sound security measures must be put into place, including video surveillance and personnel present at the site. This will help protect against any form of stealing or pilfering that may cause costly project disruption, as well as tense relations between parties involved during a construction endeavor.
Financial Losses
Construction sites are vulnerable to theft of equipment and materials. This crime has far-reaching financial implications beyond the cost of replacing what is stolen, such as increased insurance premiums or potential legal disputes for construction companies. To prevent these losses from occurring in the first place, businesses should take proactive measures (like powering down major pieces of machinery or keeping a watchful eye on residential work sites for any items taken without permission) that will help them save time and money in the long run.
Damaged Reputation and Team Dynamics
To safeguard a construction project's success and maintain team morale, it is essential for site managers to take steps to prevent theft. The lack of trust created by the possibility of stolen goods can have serious ramifications on both employees and subcontractors that could affect collaboration negatively, as well as damage the reputation of an organization. Construction sites are at risk due to this kind of theft, so measures should be taken immediately by management to ensure these issues do not arise.
ToolSense is trusted by 700+ companies
Create a Safe Environment at Your Construction Site That not Only Guards Your Assets but also Keeps Projects Running Smoothly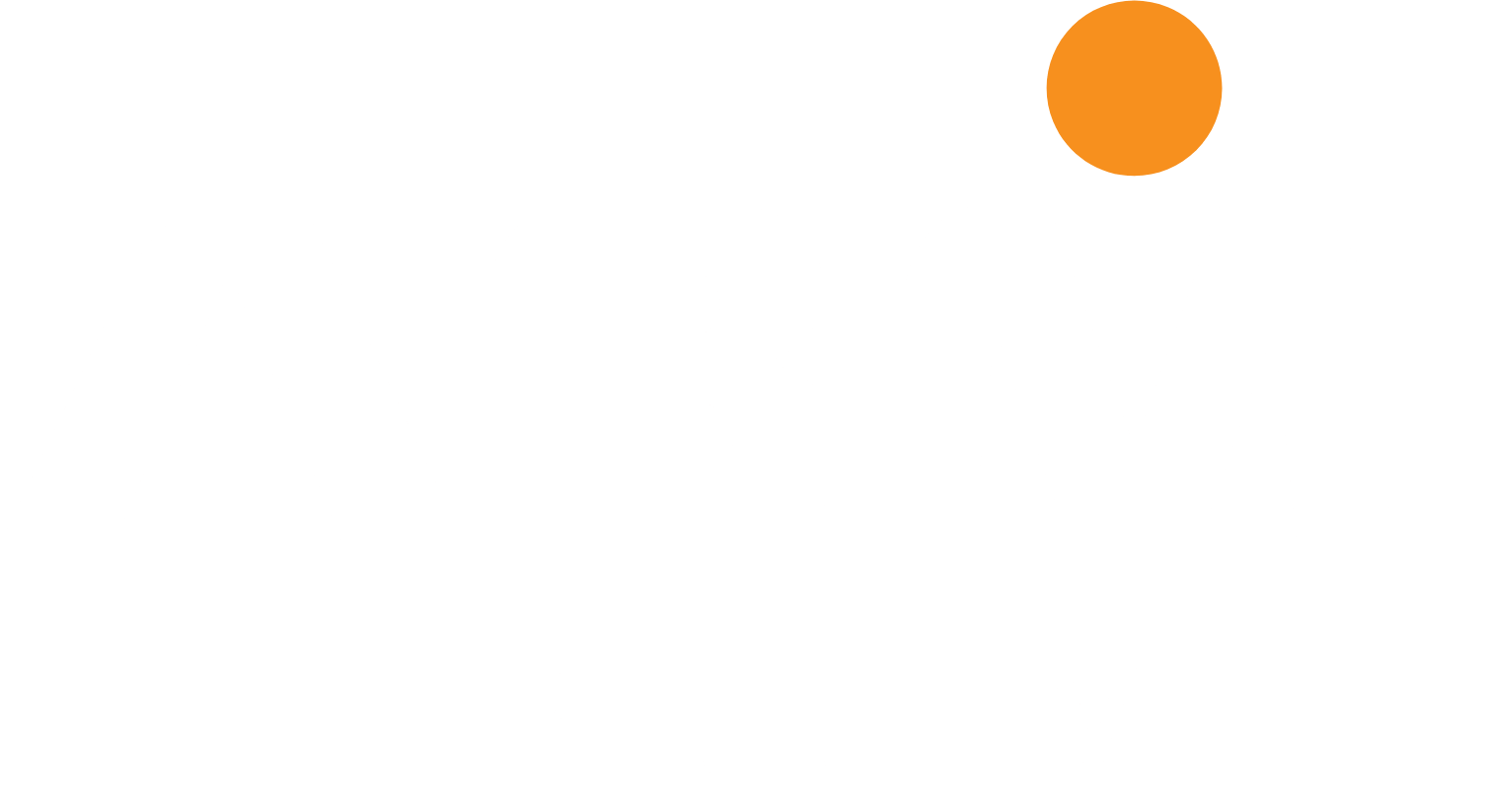 Most Common Stolen Equipment
Construction sites are often targeted by thieves for their valuable equipment and materials. Commonly stolen objects include small tools, large and heavy machinery, wood pieces, copper wiring as well as domestic appliances. To safeguard such precious items from being taken away illegally, construction businesses can take practical steps like installing fuel cut-off switches on big machines with the help of keyless ignition or transponder chip keys. Utilizing radio frequency identification technology that will track any checked-out tool set and who is using it at that moment is another practical and easily implemented method.
By determining which assets are most vulnerable within a building site, companies could then take specific measures required to stop theft attempts effectively.
Construction Industry Theft Statistics
As one of the largest industries in the world, the construction industry amounted to a size of $8.2 trillion in the year 2022 (Statista). Because of this, the industry is also at an increased risk of theft, vandalism, or damage, especially now that prices for materials remain at an all-time high. The National Insurance Crime Bureau and the National Equipment Register in the US have revealed recent statistics about construction industry theft.
Hand tools or other small tools, heavy equipment, lumber, and copper or other valuable metals are the most commonly stolen items.
Less than 25% of stolen equipment and materials are later recovered.
Since the month of August is the peak of the year for construction industry projects, it is also the month with the highest number of thefts.
The highest number of thefts is recorded in areas with inadequate security coverage.
In the US, California, Texas, and Florida are at increased risk for construction thefts.
In the UK, construction site theft costs companies over £800 each year.
Want to learn more interesting facts about the construction industry? Check out our article "Construction Industry Statistics and Trends 2023".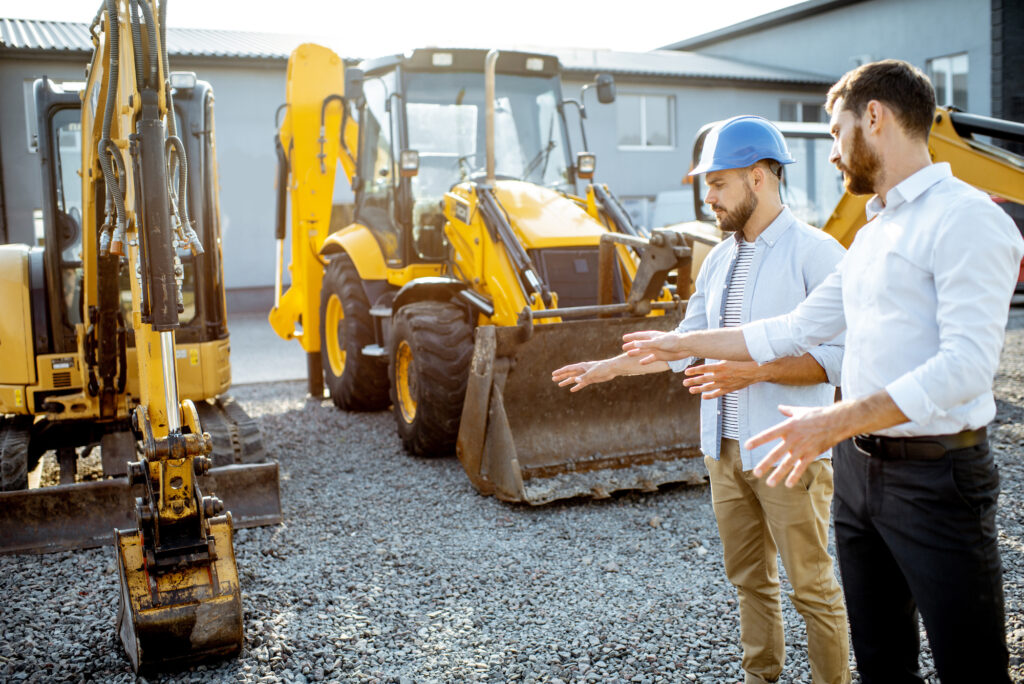 Common Mistakes in Construction Site Theft Prevention
Construction companies are aware of the need to prevent theft. There can be some slip-ups that leave sites vulnerable. These mistakes could include inadequate security practices or a lack of proper control over materials and tools, as well as employees not being properly vetted.
By effectively addressing these issues along with having suitable safety personnel in place, plus ensuring that workers have undergone background checks, businesses can lessen the potential risk of theft while protecting their valuable equipment and resources related to construction projects.
Insufficient Security Measures
Construction sites are vulnerable to theft and vandalism due to poor security practices. Without proper video surveillance or guards on-site, the chance of theft increases, with possible negative results for projects. To protect against site theft, mobile video systems can combine traditional guarding techniques and state-of-the-art monitoring applications that serve in preventing such crime at construction sites. This offers a solid basis of protection from pilfering items or damage resulting from intruders' activities around buildings under construction.
Poor Material and Equipment Management
The lack of organized construction materials and equipment management can present various risks to building sites, such as thieves targeting valuable items, wasted resources and supplies, poor workmanship quality that could delay the project completion plus higher costs. It is important to emphasize proper equipment control systems to bypass those difficulties.
Smart delivery scheduling would help ensure that, when deliveries come in, they are adequately safeguarded from potential thievery, thus reducing the chance for this kind of crime against valuable items involved with a given construction job.
Inadequate Employee Screening
Construction companies need to make sure they are employing trustworthy individuals and reducing the threat of thievery on their construction site by carrying out in-depth background investigations and drug testing. This is essential for keeping a safe atmosphere within the industry, protecting both employees at the workplace and defending against criminal records or illegal substance dependence among those contracted. It will aid in providing security inside this field of business, thus minimizing any risk that could arise from not properly screening personnel or subcontractors beforehand.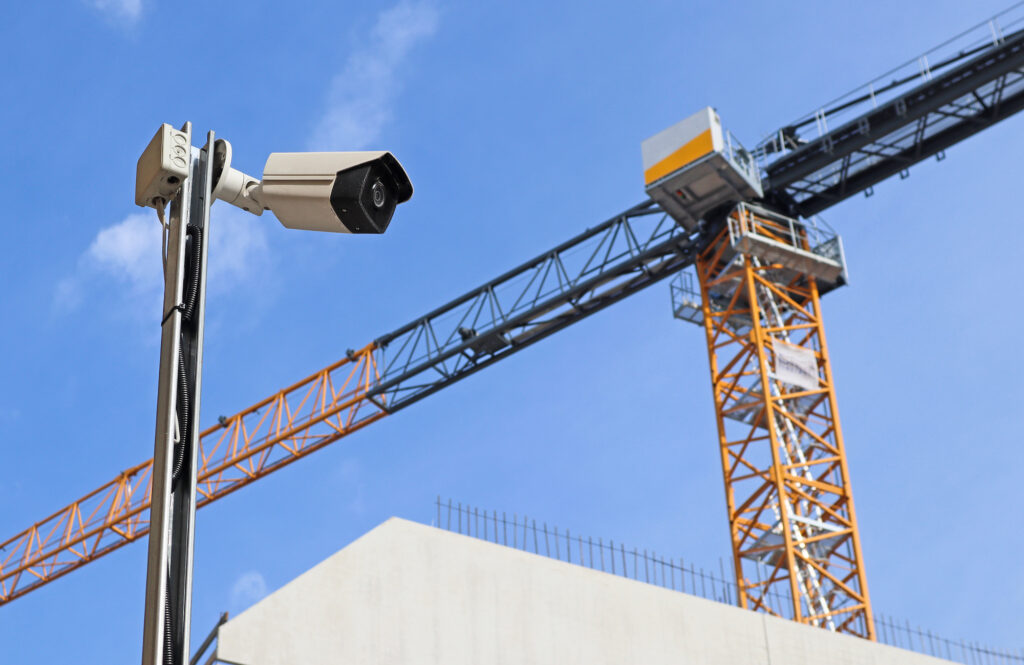 Key Benefits of Effective Construction Site Theft Prevention
Construction companies can benefit immensely from devising efficient strategies to prevent theft on their sites. Enhanced project efficiency, cost and time savings, as well as a better company reputation are only some of these advantages. By investing in modern security technology while deploying rigorous anti-theft plans, construction businesses will be able to defend their assets effectively and increase the likelihood of success with each venture they embark upon.
Improved Project Efficiency
The use of advanced security technology like IoT tracking devices and video surveillance can help to secure valuable assets on construction sites, leading to improved project productivity. This greater efficiency not only helps companies save costs, but also assists them in meeting deadlines faster than before. It enhances customer satisfaction by ensuring safety for both workers and their equipment at the building site while providing a cost-effective solution. Firms can take advantage of potential profit gains from more effective operations due to cutting-edge security measures applied during projects.
Monitor Your Assets With IoT Trackers
Cost and Time Savings
Effective physical security measures, such as fencing and lighting, can help deter thieves while preserving companies' finances in the long term. These steps not only guard valuable resources, but also ensure that projects stay on track, lessening the danger of incurring great costs or losses due to hold-ups.
Enhanced Company Reputation
Companies can greatly benefit from utilizing asset management software to accurately track purchases and secure valuable equipment, materials, and other assets. This type of system reinforces theft prevention strategies, which helps establish trust with clients while positioning the company as a reliable source within the industry. It allows for more efficient budgeting by creating better ways to safeguard against loss or misuse of resources. With these capabilities in place, businesses are sure to gain an edge over their competition through wise use of technology that ensures greater security measures throughout all operations.
5 Best Practices for Construction Site Theft Prevention
Construction companies have the responsibility of ensuring their sites remain secure and protected from theft. To effectively accomplish this, they should employ a combination of measures including advanced security technology, physical protection methods such as fences or guards, record-keeping systems that track materials on-site, and employee education about prevention strategies. Comprehensive planning is necessary to identify vulnerable areas, so risks can be addressed proactively before any criminal activity takes place at the construction site. Ultimately, with these combined efforts, construction businesses can protect both their staff and assets while promoting a successful outcome for their projects.
1. Implementing Advanced Security Technology with IoT Tracking Devices
Security technology, such as IoT trackers and video surveillance, can be invaluable tools when it comes to protecting valuable assets on construction sites. Companies can use these technologies to locate their equipment, control access into restricted areas, and spot any potentially suspicious activities, which contribute greatly towards preventing site theft.
The utilization of modern security techniques provides an effective way for companies to ensure that all the items at a given building or construction site remain safe from thieving hands, so they can stay secure over time without having fear of safety issues arising due to thefts occurring.
ToolSense Asset Tracking Software makes it easy to combine physical and digital ways to track heavy and small equipment alike. Different tracking methods are available for all types of equipment – such as GPS trackers for vehicles and heavy equipment, RFID tags, Bluetooth devices, and even QR codes for small or stationary tools. The software offers an easy import feature for existing Excel spreadsheets that allows companies to quickly set up the most vital equipment. Once that is outfitted with the tracker of choice, the ToolSense asset management solution gathers vital information, such as usage, downtime, inventory, and more. Above all, GPS trackers allow companies to follow an asset's location in the software and set up a geo-fence. Employees will receive an alert as soon as a vehicle or machine leaves the predetermined perimeter, creating an easy way to prevent theft from occurring in the first place. Even if an item is stolen, the combination of GPS trackers and ToolSense's asset management software allows for easy recovery.
2. Strengthening Physical Security Measures
Fencing, lighting and security staff are effective physical security measures that can deter theft at a construction site. Companies invest in these protective measures to minimize the risk of their valuable assets being taken, thus saving time and money in the long run. For workers on job sites and construction managers, having adequate fencing as well as proper lighting provides another layer of workplace safety from potential thieves looking to take advantage. Security methods like this not only protect against robbery, but also help alleviate any extra stress employees may face when working outdoors late into the night or early hours of morning around places where there is limited visibility.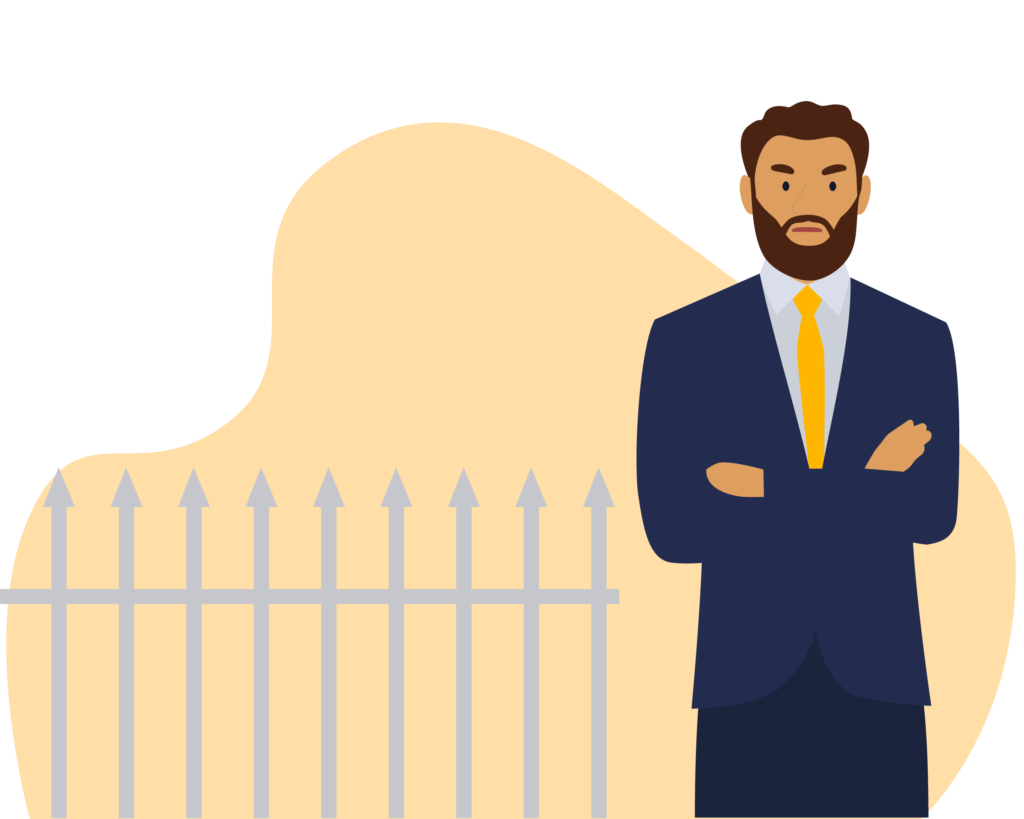 3. Keep Records of Purchases With Asset Management Software
Asset management software can be a great tool for companies to secure their valuable equipment and materials by keeping detailed records of purchases. This type of software provides thorough insight into the location and use of assets, allowing firms to make educated decisions while reducing the chances of theft or any other risks associated with it. The real-time visibility available through this program makes asset tracking easier than ever before – giving organizations total control over what they own at all times. ToolSense also offers extensive inventory management, allowing companies to keep a close eye on their stock and ensuring that small parts and materials don't fall prey to thieves.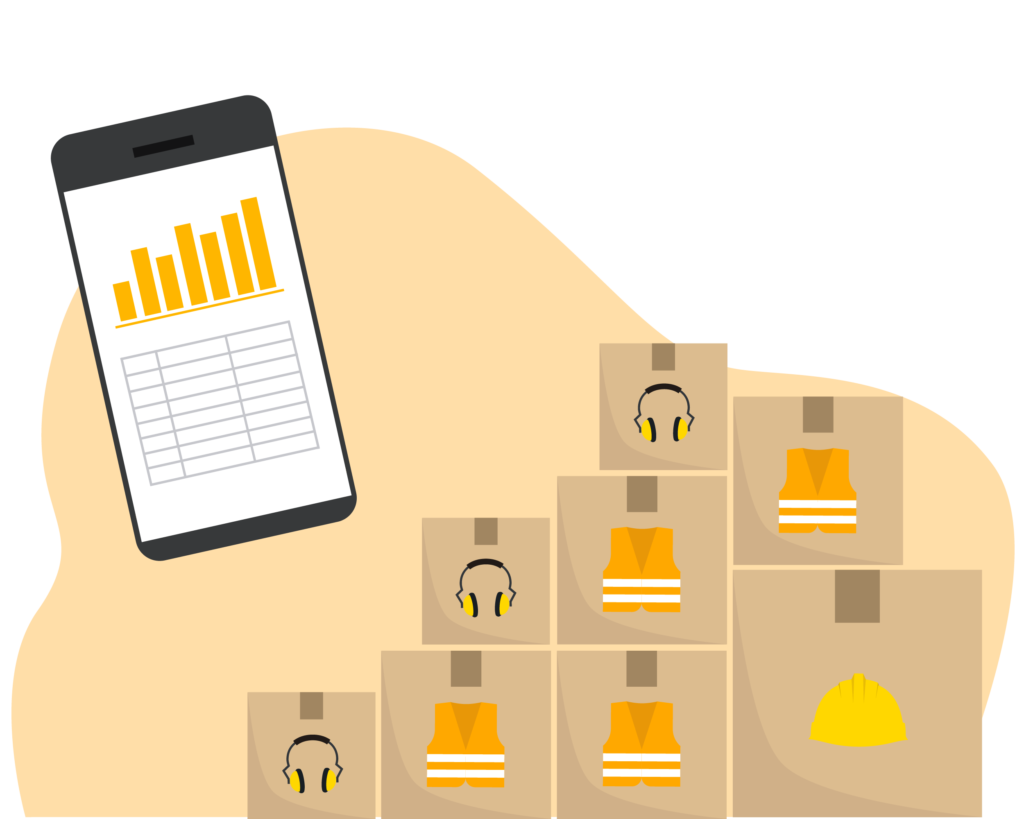 4. Creating a Culture of Awareness
Construction companies can help reduce the risk of theft at construction sites by fostering an environment where all personnel are conscious and compliant with their company's practices for preventing crime. This includes implementing security systems, offering frequent training courses to ensure knowledge is maintained, as well as creating a culture that reinforces vigilance among employees and subcontractors alike. By doing so, it will enable these firms to develop effective strategies which ultimately protect valuable resources from any malicious activities.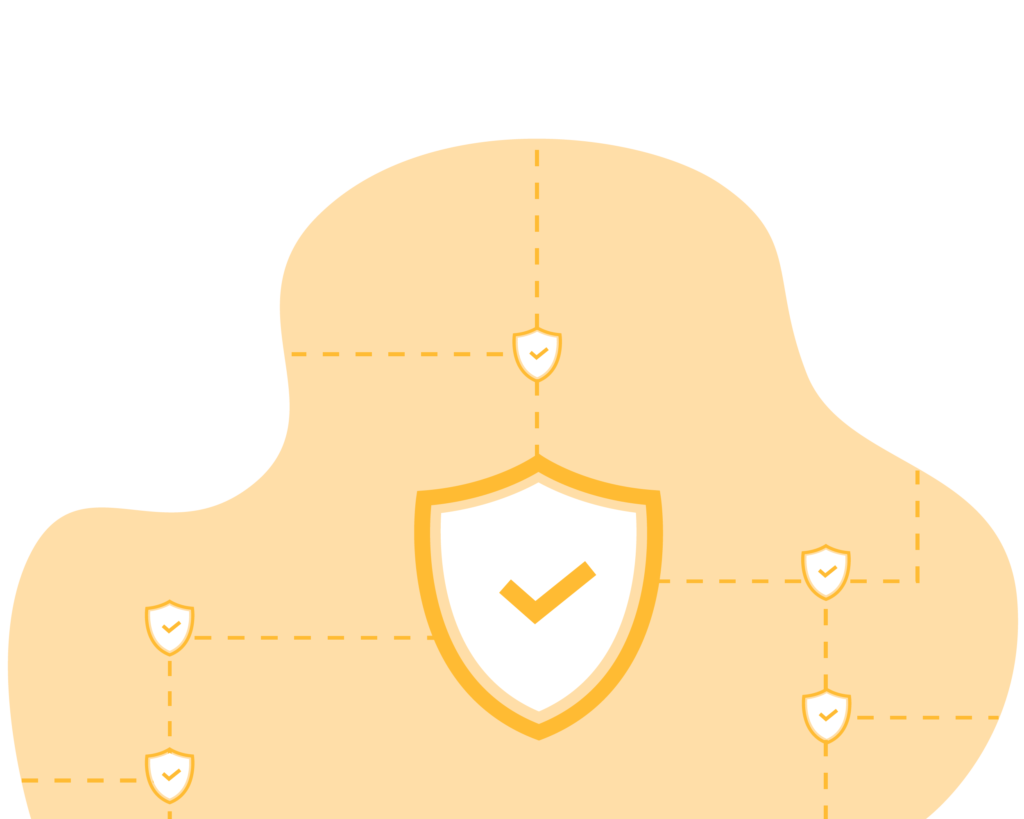 5. Developing a Comprehensive Theft Prevention Plan
Construction companies can develop an effective theft prevention plan to reduce the risk of their assets being stolen. Through assessing vulnerabilities at each site and incorporating advanced security technology, physical protections such as access control systems, CCTV cameras, record-keeping processes and employee awareness initiatives, they will be able to create a secure environment for valuable items. By following these strategies, construction firms are taking proactive steps towards preventing any attempts at illegal activities on-site or off-premises.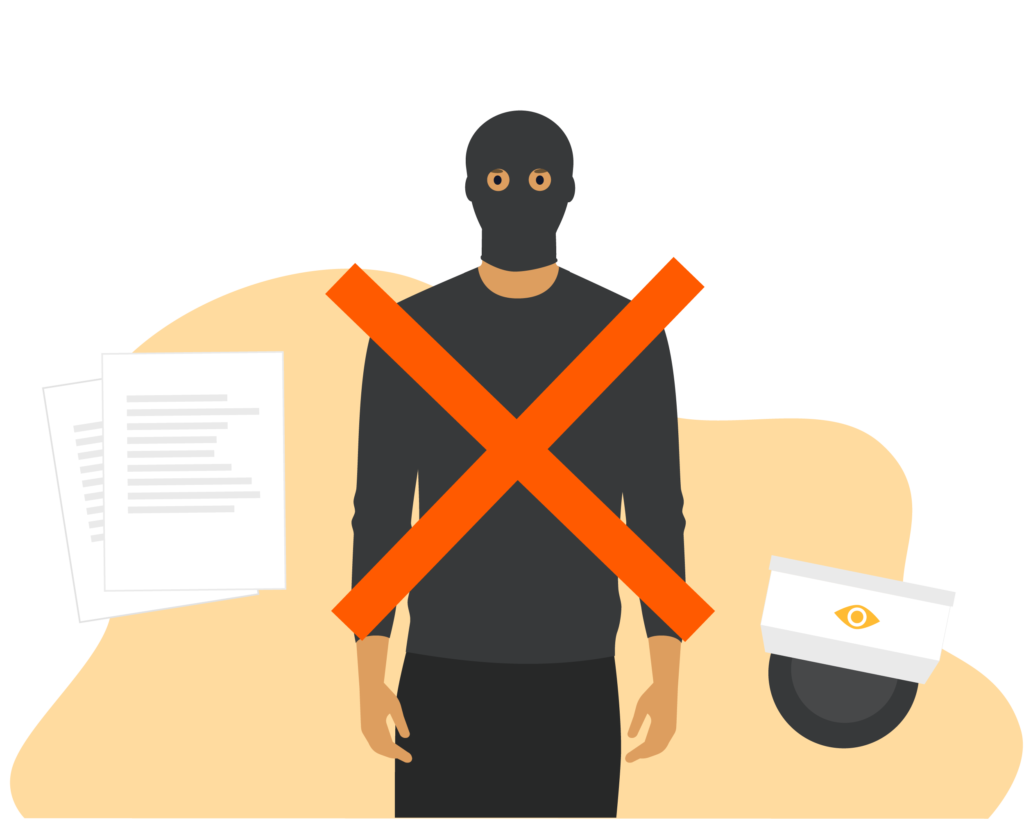 Conclusion: Save Without Keys With ToolSense Asset Management Software
An effective solution to deter theft on construction sites, ToolSense Asset Management Software provides comprehensive asset management combined with advanced IoT security technology. By investing in this sophisticated system, it is possible for construction companies and their managers to save both time and money while safeguarding valuable assets as well as fortifying their professional standing within the industry.
The range of features that come along with this software improve control over equipment by allowing companies to monitor movements related to each item at a given site – all thanks to the exclusive anti-theft prevention mechanisms provided through state-of-the-art tech tools.
Frequently Asked Questions
How can I make my construction site safer?
To make a construction site safer, it is important to take certain simple steps. Firstly, all personnel on-site must be outfitted with the necessary protective equipment for their job role. There should always be clear instructions given about tasks and processes taking place in the workplace. Maintain good order by keeping everything tidy and tools organized at all times. PPE should also be supplied where needed for workers' safety, too. Creating an environment of secure working standards across this type of area is key. Ultimately, developing a dedicated safety culture among employees, which includes regular meetings addressing these issues, will ensure that any construction projects are completed safely and efficiently throughout their duration.
What are the most stolen items from construction sites?
A construction site offers a great temptation for thieves, especially because prices for materials remain at an all-time high. The most commonly stolen items and materials at construction sites are copper or other valuable metals, lumber, small tools, or even heavy equipment that is not properly secured.
What are the best ways to prevent theft?
On construction sites, it is important to have security measures in place such as locking up tools and lumber, using cargo containers for storage and erecting a fence around the area. The presence of fencing creates an obvious visual barrier which acts as both an alert system that the site is protected while also warning off potential thieves from attempting theft. Cargo containers are very effective at ensuring items remain secure. They can be locked shut with a padlock or other lockable device, so only authorized personnel may gain access.
What are some common mistakes in construction site theft prevention?
To protect construction sites from theft, comprehensive security measures must be implemented. This includes installing cameras and motion sensors, as well as managing equipment properly in terms of tracking it. Employee screening is a key factor when preventing site theft. If these measures are neglected, then the likelihood of successful theft increases significantly. Material management also needs to be addressed to ensure that any attempt at stealing goods on-site will not result in success for potential thieves.
How can advanced security technology help prevent construction site theft?
Security technology like video surveillance and Internet of Things (IoT) tracking devices can be used to guard valuable assets located on a construction site, thereby shielding them from theft as well as other forms of criminal behavior. Such technologies enable the construction site to have enhanced security measures in place for protection.
This article was generated using AI technology and edited and fact-checked by our editorial staff.