The success of your business depends on a variety of factors: a successful production process is one of them. If you are an experienced business owner, you already know that your productivity can be influenced by many seemingly minor details that should be addressed before they have the chance to cut into your revenue. That's where MRO comes in.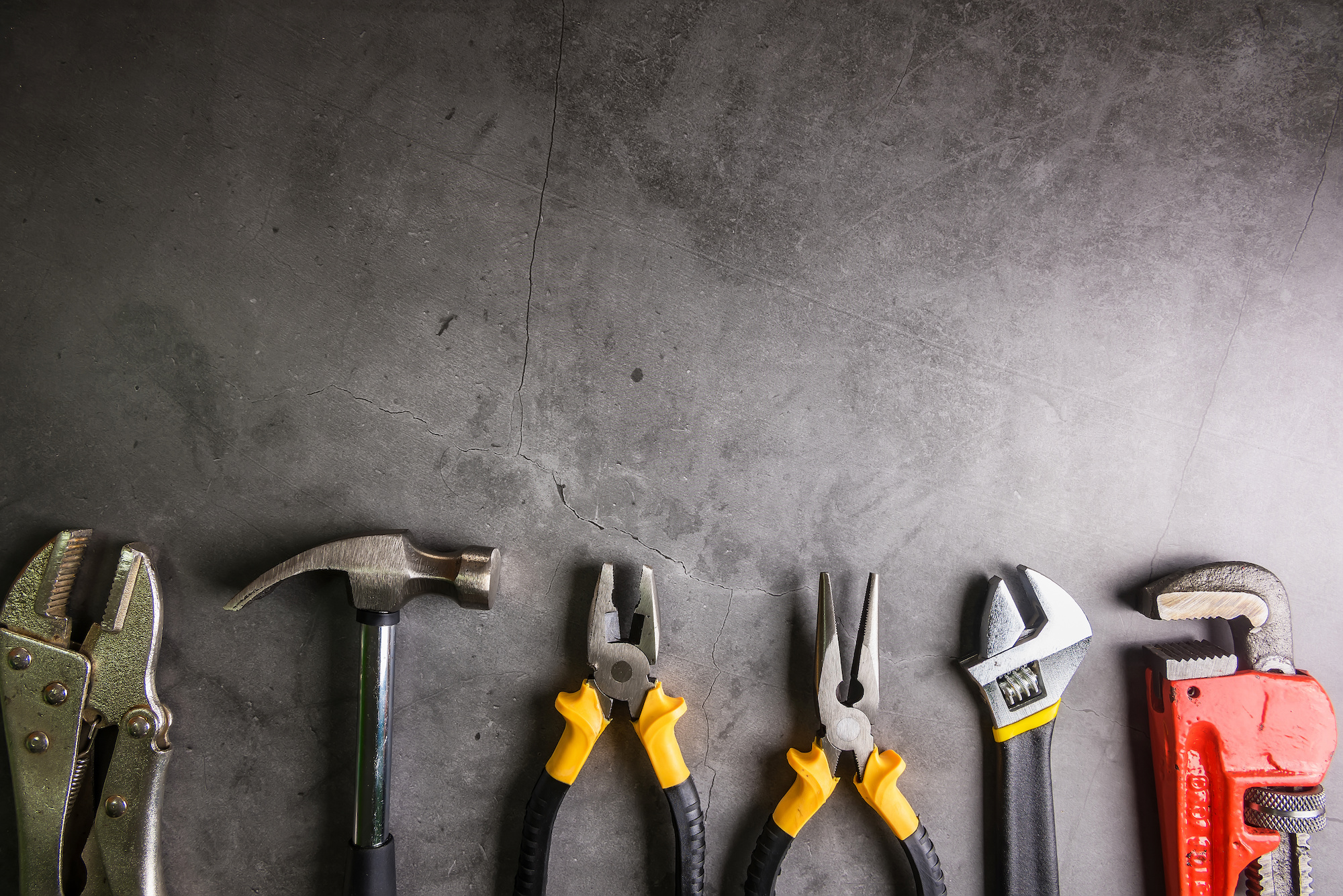 Key Takeaways
MRO stands for maintenance, repair, and operations or – in some cases – overhaul.
It includes all actions needed for the upkeep of a facility and to keep the production process running without directly involving the production process.
There are a lot of details to proper MRO management, which is why a proper maintenance, repair, and operations software can help keep an overview and manage these processes.
What Does MRO Stand For?
The commonly known MRO meaning is maintenance, repair, and operations. It describes all steps and actions that are needed for the upkeep of a facility, the systems within the facility, and of course, the machines needed for the company's main business output. It includes maintenance of the building itself as well as the maintenance management of important equipment.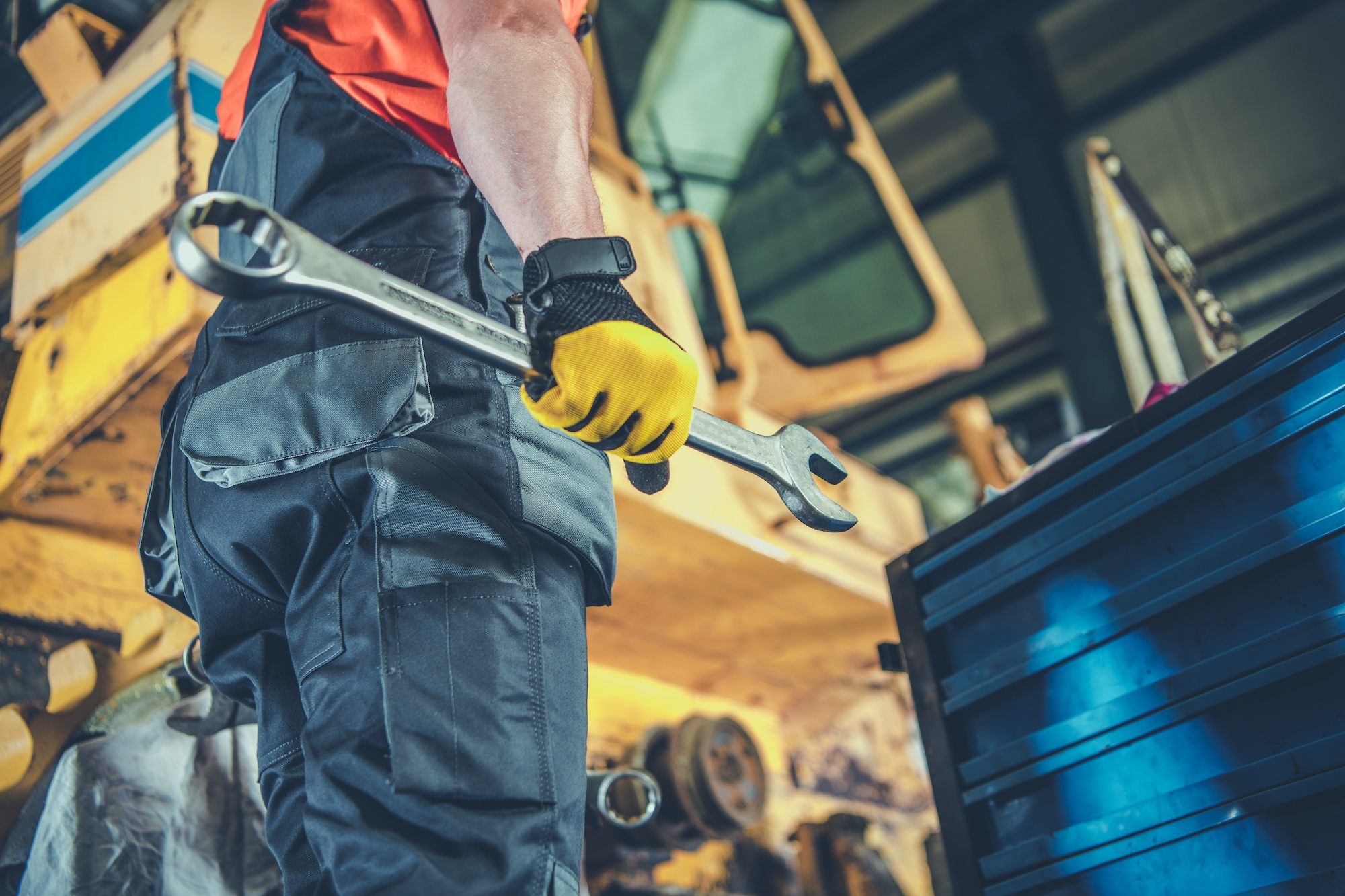 Examples of MRO and MRO Materials
As mentioned above, MRO includes almost everything related to a company's day-to-day business. But what exactly does this entail? The following examples take a look at areas that are part of maintenance, repair, and operations and the materials needed:
Facility Management
The facility – be it a factory, an office, or a storage place – is vital for a company, which is why it is an important part of MRO. Everything related to the building needs to be maintained and serviced at regular intervals, meaning that all materials related to this process can be considered MRO materials.
Industrial Equipment
Maintenance, repair, and operations naturally include industrial equipment directly needed for a business to operate; either to manufacture a product or offer a service. MRO for industries typically involves all types of materials used for machines and equipment, such as motors, pumps, spare parts, etc.
Start your digital transformation now
Join Hundreds of Asset-Intensive Companies Operating on ToolSense

Consumables
Important types of consumables shouldn't be left out of maintenance, repair, and operations planning. Cleaning or office supplies and other essential items contribute to a flawless workflow and have to be available at all times. Glue, gloves, goggles, safety glasses and dust masks are all examples of MRO inventory.
Maintenance Supplies
The same holds true for important maintenance supplies. Tools, spare parts, and other equipment need to be included in MRO management as they, too, are vital to a company's daily routine.
Safety Equipment
If your staff requires safety equipment to work, this definitely shouldn't be overlooked during MRO maintenance repair and operations. Not only can malfunctioning equipment stall a project, but it can also endanger your workers on the job.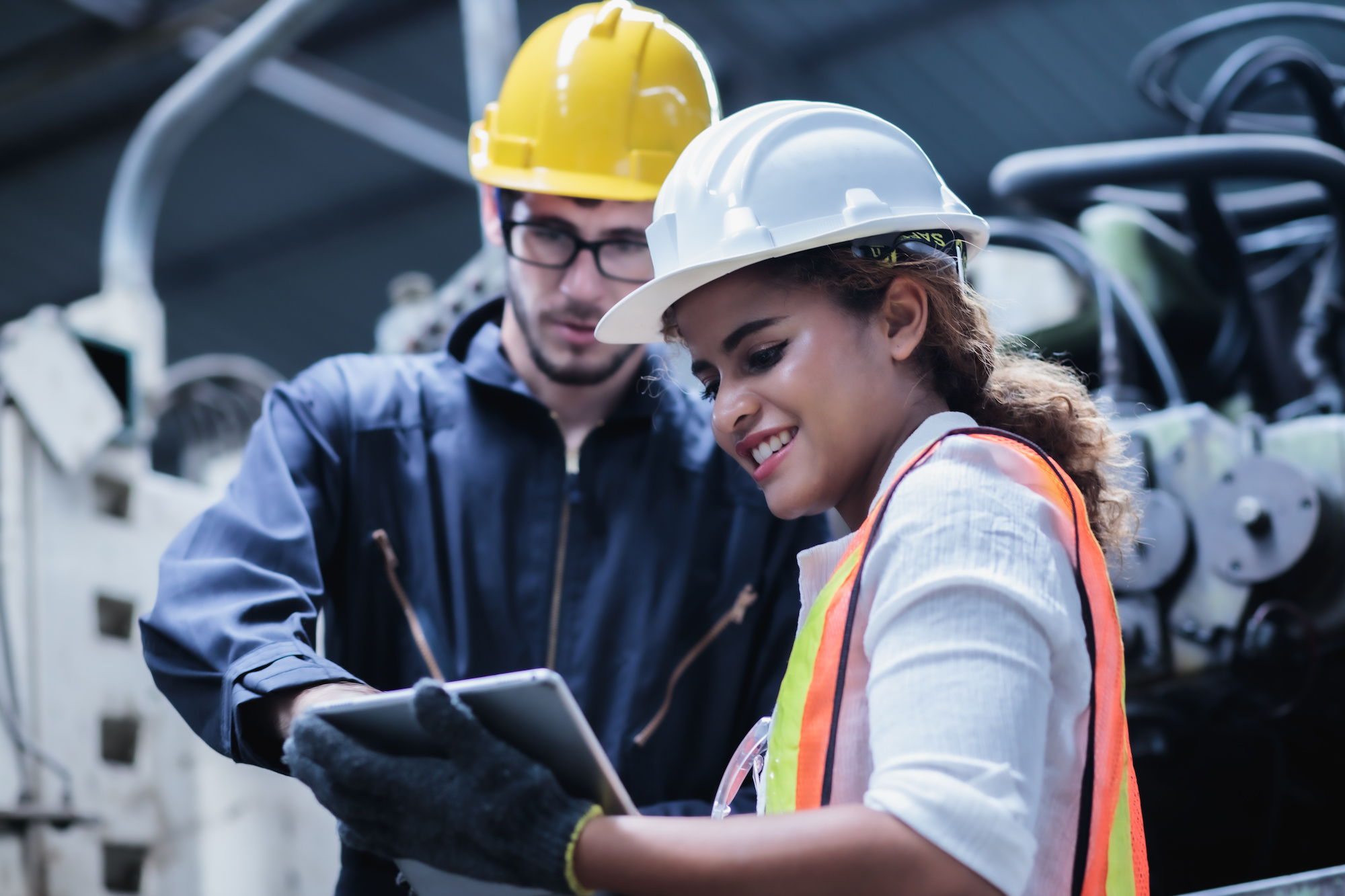 Join Thousands of Industry Professionals and Sign Up for Our Newsletter Today
Sign up now to access the latest market insights and improve your asset operations efficiency.
Which Category Do MRO Materials Belong To?
There are two types of spending in any company that can be divided into these two categories:
Direct Spending
Purchases that directly contribute to the production process, like production materials and raw materials, are considered direct spending.
Indirect Spending
Purchases that don't directly contribute to the production process and the making of the product or the offering of a specific service are considered indirect spending. Yet, these purchases are still necessary to ensure a smooth workflow, like the buying of office supplies or safety gear. MRO materials fall into this category.
The Different Types of MRO
Infrastructure Repair and Maintenance
As established before, the facility – a factory, an office, or a storage building – is critical to a business. Flaws, faults, and malfunctions regarding the building can disrupt production just as much as a faulty machine can. Anything from electrical MRO to lighting systems, cleaning, or even pest control falls under the infrastructure repair and maintenance category in maintenance, repair, and operations.
Production Equipment Repair and Maintenance
If critical equipment breaks or starts to malfunction, productivity can quickly plummet. To prevent unnecessary downtime, regular preventive maintenance is recommended. This type of maintenance, repair, and operations focuses on servicing machines and equipment needed for the production process. A certain degree of wear and tear is expected if a machine or piece of equipment is in regular use. Preventive maintenance and MRO anticipate what is most likely to break and keep an eye on spare part stocks and orders. Emergency maintenance of production equipment also falls under this category.
Maintenance Management Based on Actionable and Data-Driven Insights
Managing maintenance across an entire fleet is quite a challenge. Build custom workflows in our Asset Operations Platform to easily manage maintenance processes for thousands of assets.
Material Handling Equipment Maintenance
Not every piece of equipment is directly involved in the production process, but they're still vital to the process overall. Naturally, this type of equipment also needs to be included in MRO operations. Depending on what materials are needed to make the product, a number of storage systems, forklifts, or conveyor systems might be involved. These, too, fall under this type of maintenance, repair, and operations.
Tooling and Consumables
The last category is a very broad one because it can include a lot of seemingly minor pieces of equipment that vary depending on the business and the product or service the company offers. Examples of this type of maintenance, repair, and operations can be small power tools, hand tools, or office supplies. All these can easily get lost at a large company. For that reason, they shouldn't be forgotten during maintenance planning.
How Does MRO Affect Supply Chain Management and Inventory Management?
Industrial MRO, meaning maintenance, repair, and operations in an industrial setting, can improve a company's supply chain and inventory management. Especially when many different materials are used in the production process, the lack of one or two vital supplies can have dire consequences. In a worst-case scenario, it can lead to a halt in production, lowered productivity, and loss of revenues.
Taking MRO inventory management seriously and utilising MRO software helps businesses keep an eye on stocks and MRO inventory, including important spare parts and materials, making sure vital supplies never run out. Shortages are noticed and remedied before they turn into a problem and affect production. Proper maintenance, repair, and operations management can also help your company save money. By thinking and planning ahead, it is easier to find better deals for spare parts and raw materials, and save money on shipping and transportation. In contrast, waiting until an emergency situation occurs and parts or materials are needed quickly will most likely raise the costs for materials and delivery.
Why Is MRO Important?
Unfortunately, for many companies, MRO operations still remain something like an afterthought, but it is essential if your aim is to create a smooth and effortless workflow. MRO has multiple benefits that your business can profit from if conducted properly:
3. Safety Benefits
If buildings, machines, and safety equipment are serviced at regular intervals, a safer work environment is created. Flaws and faults are uncovered through preventive maintenance in MRO before they can lead to workplace accidents. In this case, MRO keeps employees safe.
2. Improved Workflow
Machines and other equipment can break or malfunction spontaneously and lead to workflow disruptions. These, in turn, can affect productivity. However, predictable wear and tear or minor flaws can often be detected with proper MRO management before they lead to bigger problems. This reduces downtime and ensures a smooth production process.
3. Financial Benefits
Maintenance, repair, and operations can seem like additional costs and efforts, but the benefits far outweigh the time and money spent on MRO and MRO software. Not only does it save time in the long run because downtime is reduced, but unexpected repair and the ensuing costs can be better predicted or even prevented through regular maintenance.
4. Predictability
Another benefit comes in the shape of predictability. If done correctly and regularly, MRO can help make your production process much more predictable. Scheduled repairs, maintenance appointments, and audits usually have a set date that companies can plan around and anticipate. It helps to adjust the production process that is much less frequently interrupted by unexpected repairs. Planning becomes easier and the process more efficient.
Director Operations Performance
ISS Austria
"We wanted to have a solution that does not only track expensive assets but also cheap ones. In Austria, ISS operates over 6,500 cleaning machines alone, without even counting vacuum cleaners and other pieces of equipment. With ToolSense we bring them together on a single platform, leveraging data from IoT hardware and improving maintenance and inspection processes."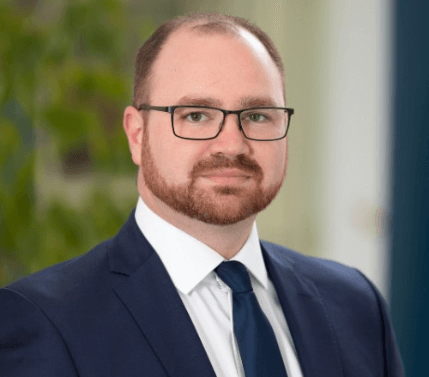 How To Make MRO More Efficient
Improve MRO Procurement Process
Maintenance, repair, and operations of a facility and the equipment needed for the production process can require a lot of different materials depending on the company and their products. This can end up costing a business a lot of money and use up valuable storage space. With the right system and MRO software like ToolSense to help make the process more efficient, however, a company can reduce the cost of indirect spending. With proper inventory management and planning, MRO logistics can be adjusted to a company's needs. That includes knowing exactly when materials and supplies need to be ordered, where to procure them at low cost, and how much to keep in stock at all times.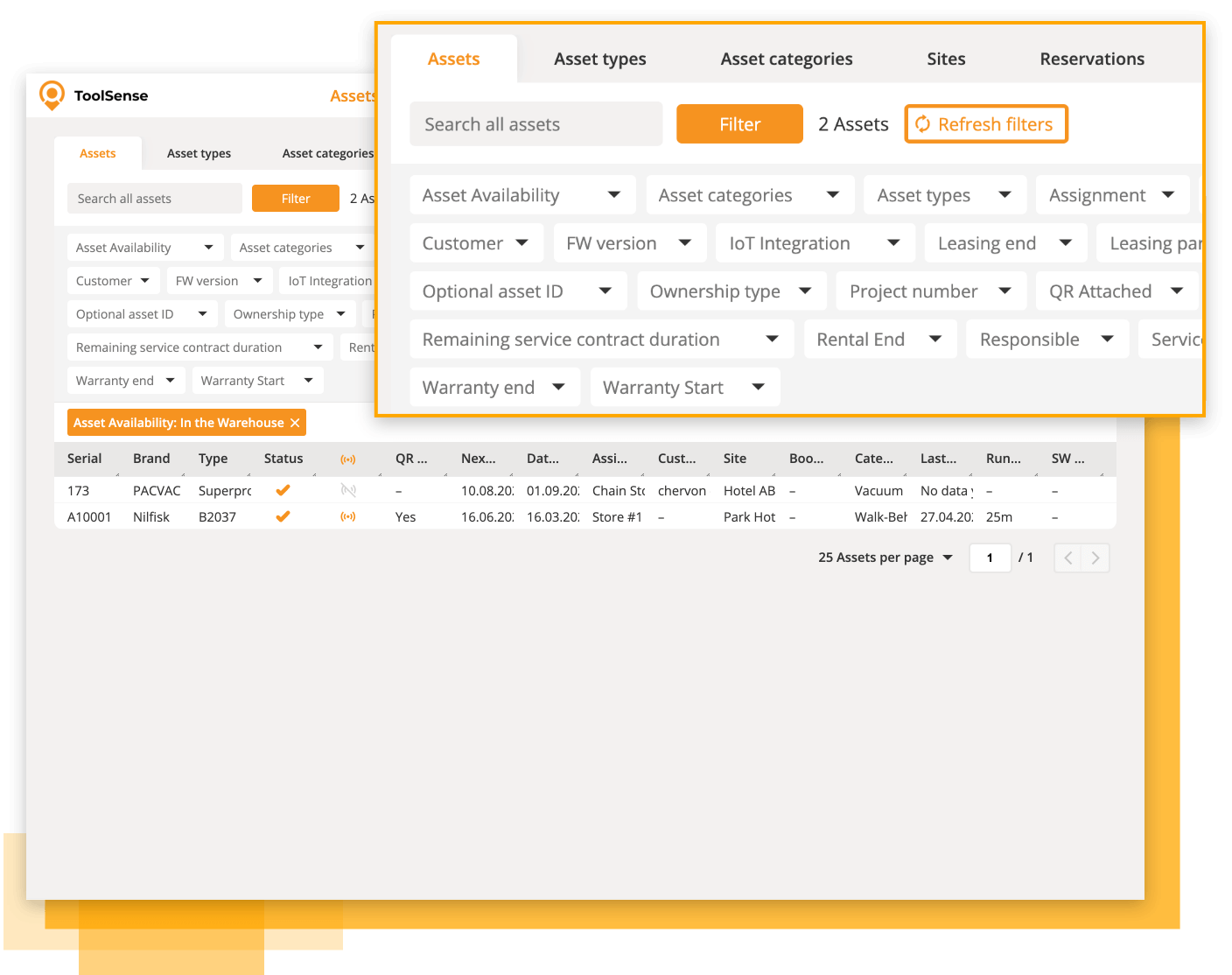 Use Vendor-Managed Inventory (VMI)
Vendor-managed inventory, also referred to as supplier-managed inventory, grants a supplier or vendor access to your company's inventory. That way, a supplier can make judgements and initiate deliveries when they notice the company running out of stock. The business is no longer responsible for its inventory, but allows the vendor to make decisions about the frequency and size of their orders. This eliminates the possibility of a company overlooking shortages or misjudging delivery times.
Improve MRO Workflows
An ineffective MRO workflow can end up in additional costs and overlooked problems due to poor communication and organisation. With the right tools, like maintenance, repair, and operations software from ToolSense, you can make the most out of your company's MRO. The right software can help you stay on top of things, create an overview of all assets and machines, organise upcoming tasks, manage work orders, and much more. This creates a smooth MRO workflow with a clear line of communication and direct work orders.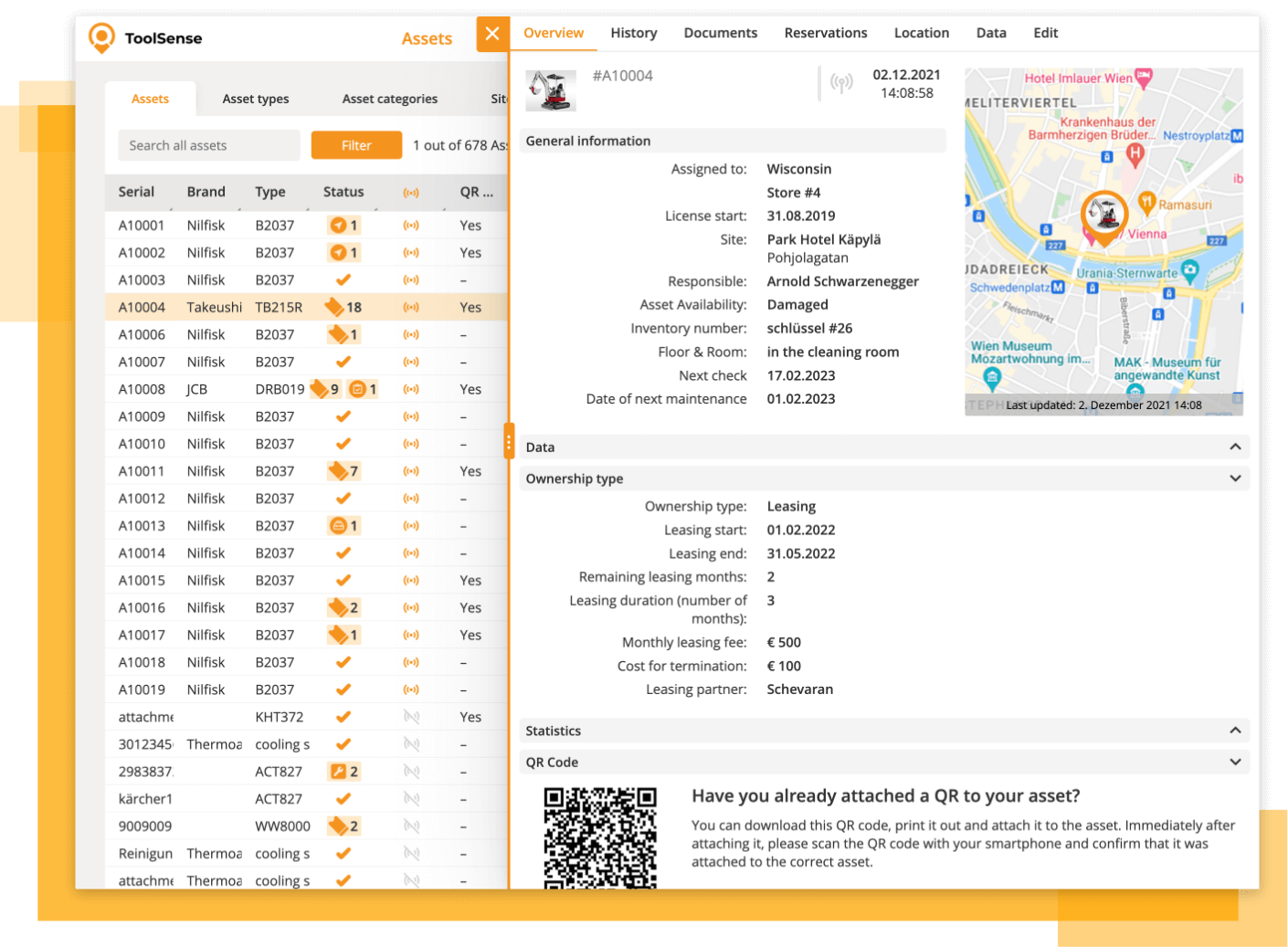 How Does Maintenance Management Software Make MRO Easier?
Improve Your Decision-Making
MRO trackers can be an incredibly powerful tool when it comes to your company's decision-making process. These trackers – or alternatively, the use of ToolSense's QR code system – gathers important machine data. You can keep track of runtime, downtime, repair or spare part requests, work orders and much more. With this data, you can pinpoint the efficiency of your equipment, analyse costs related to machine repairs, and make the most economic decision for your business when it comes to your assets.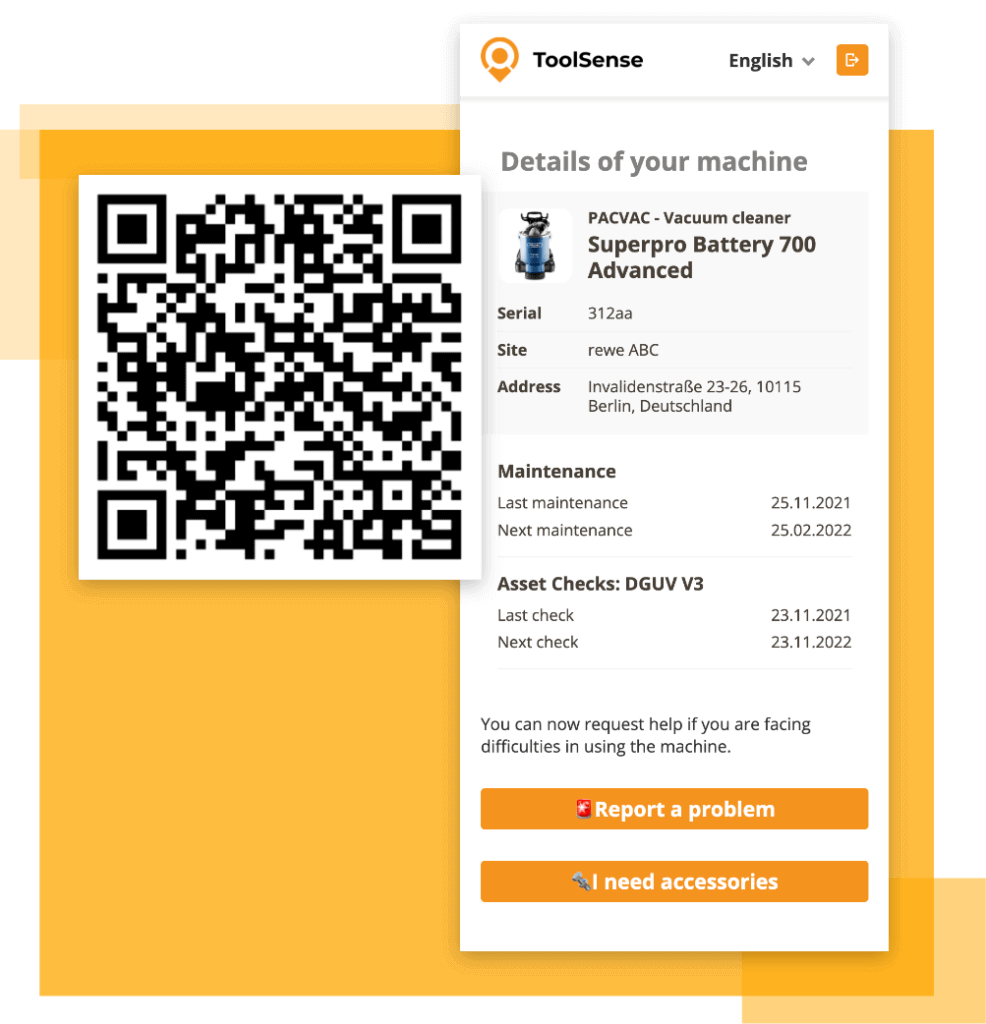 Schedule and Track Preventive Maintenance
ToolSense keeps track of all your equipment, machines, and vehicles, including important information surrounding all of these assets. That means you can set service intervals and create automatic reminders to let you know when a maintenance appointment is due. Your workers can easily scan a QR code attached to the machine and report the status of the maintenance to the system, where it will be accessible for every responsible employee. Successful or failed services can easily be tracked, and spare part orders initiated with just a few clicks.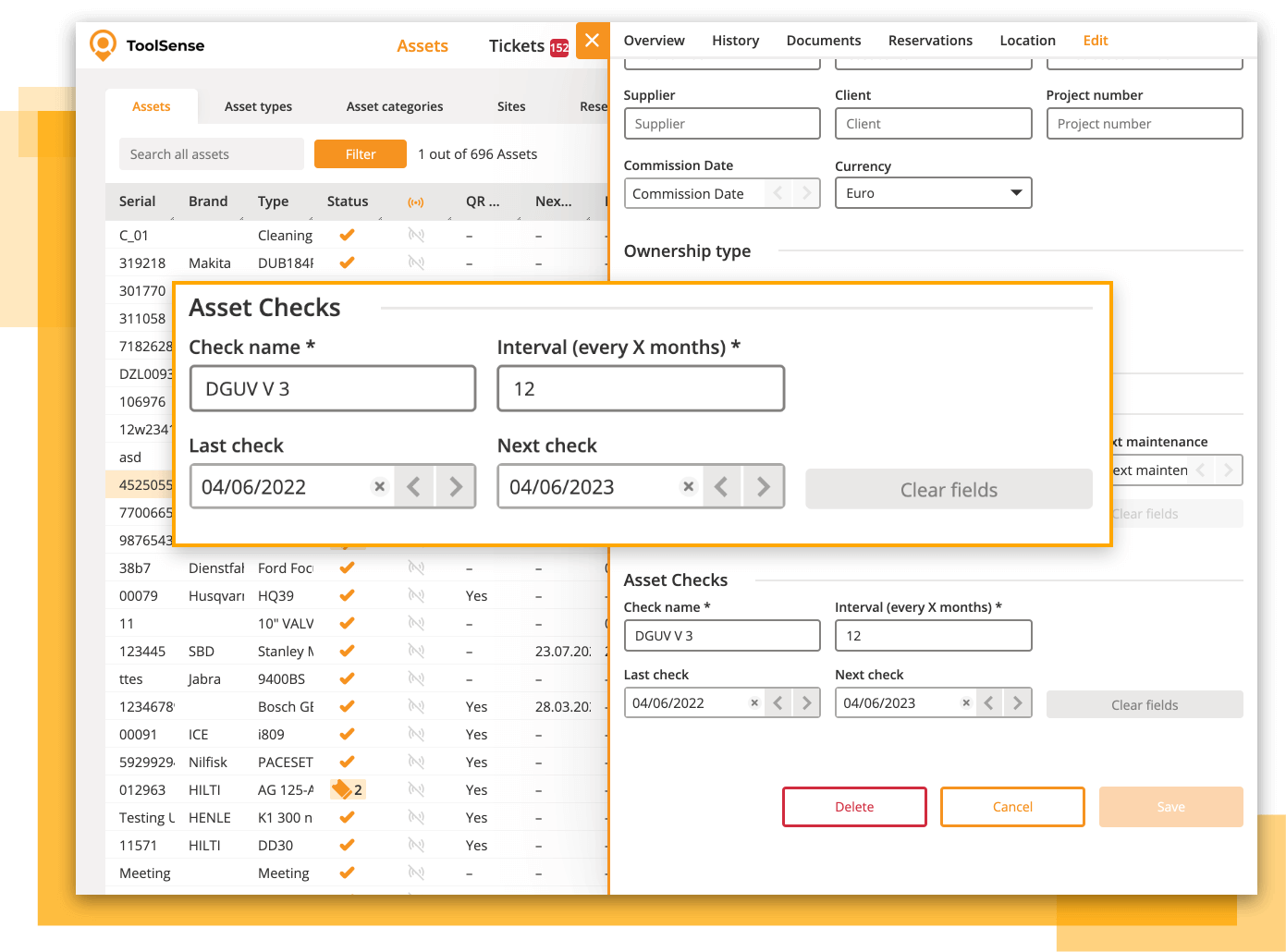 MRO vs. OEM
OEM stands for original equipment manufacturer. There are different pros and cons to using only OEM materials. Alternatively, many companies use aftermarket materials and spare parts for their MRO procedures.
Conclusion
Maintenance, repair, and operations can seem tedious and costly at first. Utilising a clever MRO software like ToolSense, however, can end up saving your company precious time and money by automating many recurring processes, improving communication, and granting you a helpful overview of all your assets to help make the right decisions for your business.
Start your digital transformation now
Join Hundreds of Asset-Intensive Companies Operating on ToolSense

FAQs
What Does MRO Mean?
The correct MRO (maintenance, repair, and operations) definition implies all actions necessary to maintain a production process, including actions surrounding the facility, the materials, and the equipment.
What Is the Work of MRO?
Maintenance, repair, and operations, MRO for short, has the purpose of maintaining a facility and the equipment inside it to ensure that everything is in working order and running smoothly.
What Is MRO Material?
MRO materials are those materials that do not end up in the finished product, but are still essential to the production process. This can include materials like office and cleaning supplies, replacement parts, or other consumables.
What Is the Meaning of MRO in Aviation?
MRO stands for maintenance, repair, and operations – or, alternatively, overhaul. MRO in aviation includes all actions involved in the maintenance of an aircraft, and is especially important in this field to ensure the safety of workers and passengers. A specific aircraft MRO software can make MRO management easier.
Is Repair and Maintenance an Operating Expense?
Unless the maintenance and repair actions drastically improve a machine's lifecycle, MRO costs for equipment, machines, or buildings are considered operating expenses.
What Is MRO Procurement or Purchasing?
MRO procurement or purchasing refers to the buying of all products related to maintenance, repair, and operations. This includes all items that are needed for the upkeep of a business.