Maintenance plays a great role in aviation and the day-to-day workflow of aviation technicians and engineers. Common maintenance strategies in aviation include reactive maintenance, where engineers wait for a part to break before it gets repaired, or preventive maintenance, where regular check-ups and inspections are conducted to prevent parts from breaking in the first place. However, predictive maintenance in aviation is becoming increasingly popular, as well, as it offers many advantages over other maintenance strategies. Read on if you want to learn more about how the aviation industry can profit from predictive analytics and big data, and how this maintenance strategy can even save lives.
Key Takeaways for Maintenance in Aviation
Preventive maintenance uses sensors to collect aircraft data, which is then analysed to develop statistics that determine when maintenance tasks need to be carried out.
Aviation maintenance describes all maintenance tasks that are performed to keep an aircraft fit for flight and airworthy.
Predictive maintenance in aviation is a fantastic maintenance strategy that keeps an aircraft in the best shape by reliably predicting when it needs to be repaired or parts replaced, without conducting needless maintenance tasks or stocking up on spare parts.
This strategy can save time and money and improve costume satisfaction by keeping the aircraft airworthy and reducing delays.
What Is Predictive Maintenance in Aviation?
Predictive maintenance is a strategy that utilises a variety of tools, sensors, or connective devices – for example, a flight data recorder – to monitor an asset's condition and performance during operation. Engine health monitoring contributes to the constant collection of the aircraft data, which can be used to identify trends in statistics through analysis and machine learning. These form the basis for aviation maintenance planning, such as scheduled check-ups, repairs, and spare part orders.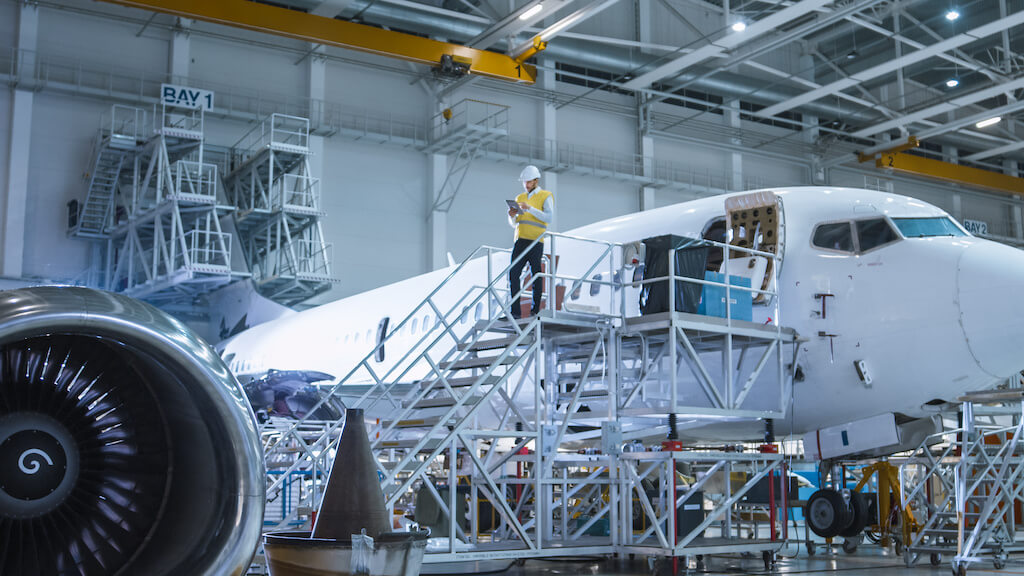 The Difference Between Reactive, Preventive and Predictive Maintenance in Aircraft
Reactive Maintenance
In a reactive maintenance strategy, a company will wait for an asset, a piece of equipment, or a part of it to break before it is repaired or replaced. Maintenance tasks are always a reaction to a failure of some kind. This strategy is easy to implement without costly tools, sensors, software, or a large stock of spare parts. However, this type of maintenance is unpredictable as a fault can arise at any given time, leading to downtime and lengthy repairs. Problems in the supply chain can lead to prolonged downtime with this strategy. It can also shorten an asset's lifetime due to neglect. But more importantly, it may cause accidents and harm the crew and passengers.
Preventive Maintenance
Preventive maintenance aims to replace or service an asset or part before it breaks and leads to further difficulties, like extensive repair appointments, downtime, or loss of revenue. This method is more difficult to implement, especially if a company owns many assets. If done correctly, it can lead to excellent results, but it can also be costly due to poor maintenance planning, for example, if assets are serviced and repaired more often than actually needed. A lot of storage space is required because the airline will have to keep a large stock of parts.
Predictive Maintenance
With a predictive maintenance strategy, aviation maintenance is based on hard data, and you can plan maintenance tasks with real-time numbers for the condition of all your assets. This method takes time to implement and comes with a high upfront cost due to the equipment that is needed. However, anticipating failure reliably thanks to predictive analytics can give you a great advantage in preventing downtime and saving money.
Why Is Predictive Maintenance in Aviation and Aircraft Important?
Aviation maintenance involves a lot more than just tightening a few screws. Complex aircraft require specialised equipment and parts, which can be expensive to keep in stock "just in case". Predictive maintenance and aviation maintenance software solutions predict when a certain part is needed and when repairs need to be carried out with the help of algorithms and statistics.
This ensures that you only purchase the parts that are needed at the moment and don't waste time and money on the wrong tools. Additionally, it helps save storage space for the most essential parts. When aviation maintenance programmes and algorithms predict a breakdown or an upcoming repair, you still have enough time to order the needed parts, which will be available precisely when they are in demand. That way, downtime can be reduced or avoided altogether.
ToolSense is trusted by 700+ companies worldwide
Optimize Your Aircraft Preventive Maintenance With ToolSense and Increase Your Profitability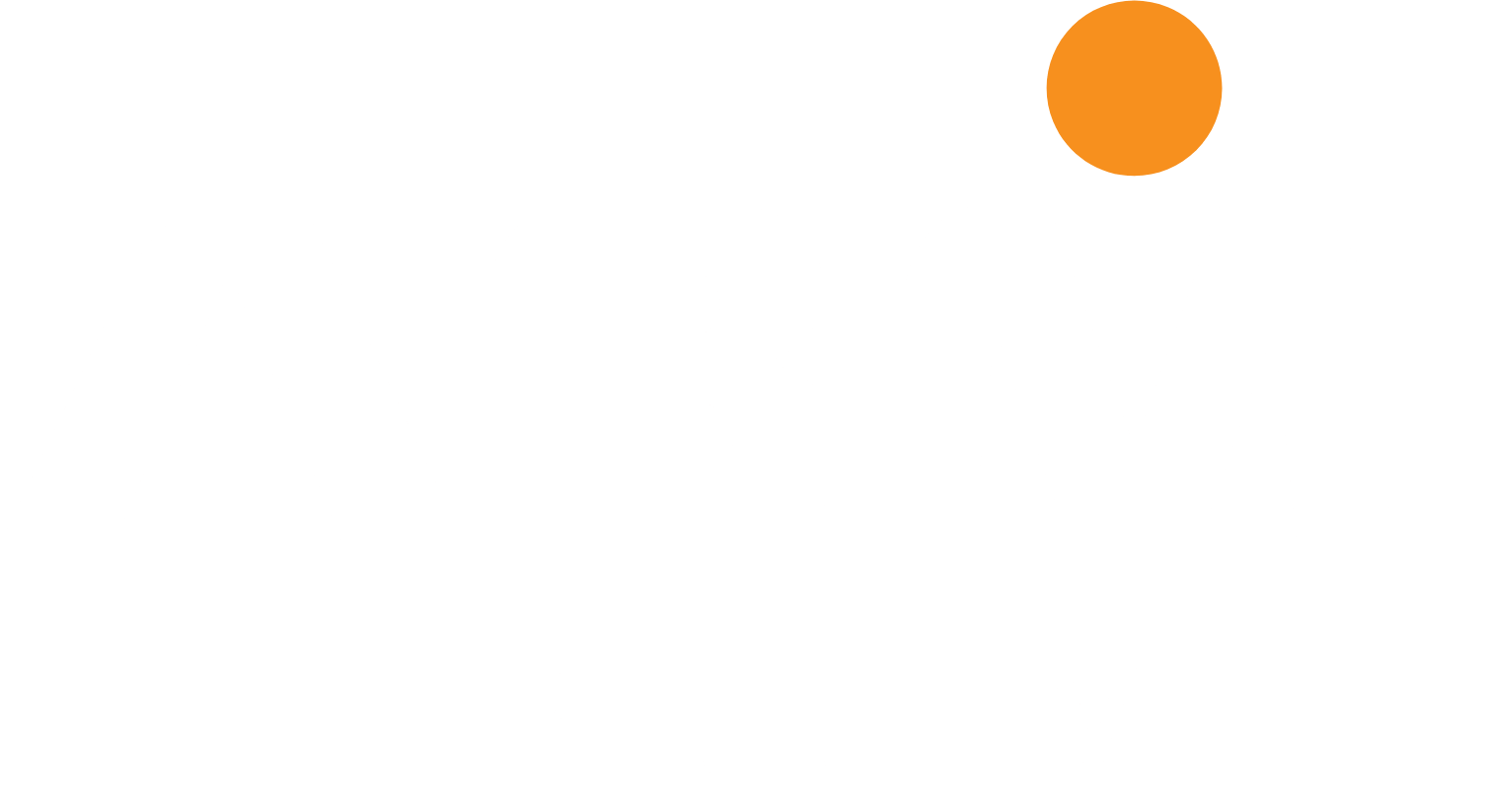 The Three Types of Airline Phases
Predictive maintenance in aviation comes in different stages and phases that can be described like this:
Reporting
The reporting airline collects operational data in the shape of pilot reports, maintenance records, or aircraft usage numbers. Most, if not all, of this data is collected manually and entered into an Excel sheet by hand. This is very labour-intensive and time-consuming, meaning that the airline will have time and manpower to create monthly reports, but not to analyse the findings or put changes into action.
Monitoring
The monitoring airline is one step closer to implementing a predictive strategy for their maintenance. Instead of relying on Excel sheets or a similar tool, this airline has implemented the use of aviation maintenance software or other analytics tools. While they still don't have true predictive maintenance capabilities, they can monitor their aircraft fleet more closely and can act faster in case of arising maintenance issues. However, the data collected still isn't enough to create reliable statistics needed for predictive maintenance.
Data-Driven
A data-driven airline can most easily move on to implement a preventive maintenance strategy. They already utilise aviation maintenance software solutions that can collect and analyse a large variety of data from weather reports, flight data recorders, transponder data, operational data, and more. This data forms the base for their decision-making process, which is why the data-driven airline already possesses all the aviation maintenance tools to implement a preventive maintenance plan.
What Are the Benefits of Aircraft Preventive Maintenance?
Transforms the Supply Chain
Aviation maintenance technology gives you the ability to reliably forecast your inventory. Once you collect enough data to optimise your statistics and analytics, aviation maintenance software solutions will predict when something is going to break or need repairs, so you can plan your stock accordingly. That means you don't have to stock up on spare parts unnecessarily but order them exactly when they are needed, giving you the opportunity to transform and perfect your supply chain.
Reduces Costs
Predictive aircraft maintenance helps you cut unnecessary costs. Reactive maintenance, where aviation maintenance technicians wait for a part to break before replacing it, can easily lead to more extensive and expensive repairs and shorten the lifespan of your assets. On the other hand, preventive maintenance involves stocking up on many different parts in case something might break, which costs money and takes up storage space. Furthermore, service appointments and check-ups might be done too early or unnecessarily, taking up valuable time and costing money. Predictive maintenance solutions in aviation come with a higher upfront cost, but save money eventually by reliably predicting when a maintenance task is due, eliminating the demand for needless repairs and spare parts.
Analytics and Big Data
Do you want to know your aircraft fleet inside out? In that case, predictive maintenance is the way to go. Because this maintenance strategy relies on big data and in-depth analytics, sensors, smart technology, and artificial intelligence collect and analyse a vast array of data coming from your machines. This helps you get to know your fleet in more detail and allows you to plan ahead. Predictive aircraft maintenance doesn't just affect servicing and repairs but can be used for aviation fuel maintenance, staff rota, flight plans, and general management.
Keep Your Staff and Passengers Safe
Can Save Lives
Predictive maintenance and aviation maintenance safety go hand in hand. Reactive maintenance might miss safety-relevant flaws and preventive maintenance could potentially replace still functioning parts too soon. Predictive maintenance, however, strikes the perfect balance if you aim to keep your staff and passengers safe. Your aircraft will be in the best shape possible, saving lives by preventing dangerous in-flight failures.
How Can Predictive Data Affect End-Customers?
Big data in the aviation industry means safer flights through predictive maintenance. An aircraft will be well-serviced and maintained at any given time because defects and faulty parts can be reliably predicted and repaired or replaced before they lead to bigger problems that might affect your passengers' safety. Aviation maintenance administrations that use clever software solutions and big data can become better at identifying issues that cause delays or cancelled flights so that customers can better rely on your airline's schedule. While predictive maintenance in aviation can't change the weather or prevent weather-related delays entirely, many delays and cancellations due to mechanical and electrical issues can even be prevented altogether, improving customer satisfaction.
The Difficulties in Implementation
Out of all maintenance strategies, predictive maintenance is probably one of the hardest and most expensive to implement. While the initial cost is high, it allows your airline to save a lot of money in the long term. Predictive maintenance requires a vast array of data which needs to be collected before it can be successfully analysed and used. For that, sensors as well as smart and artificial intelligence technologies are needed. Aviation maintenance software or an aviation maintenance programme is also required because the amount of collected data can no longer be analysed manually.
When you are serious about implementing a predictive maintenance strategy, you need to be able to rely on your entire team. Training your aviation maintenance technicians and engineers accordingly is a must, so they understand and follow your airline's new maintenance plan. While the effort and money you have to invest in a predictive maintenance strategy might seem daunting at first, the benefits outweigh the initial cost and effort because your airline will be saving time, money, manual labour and storage space.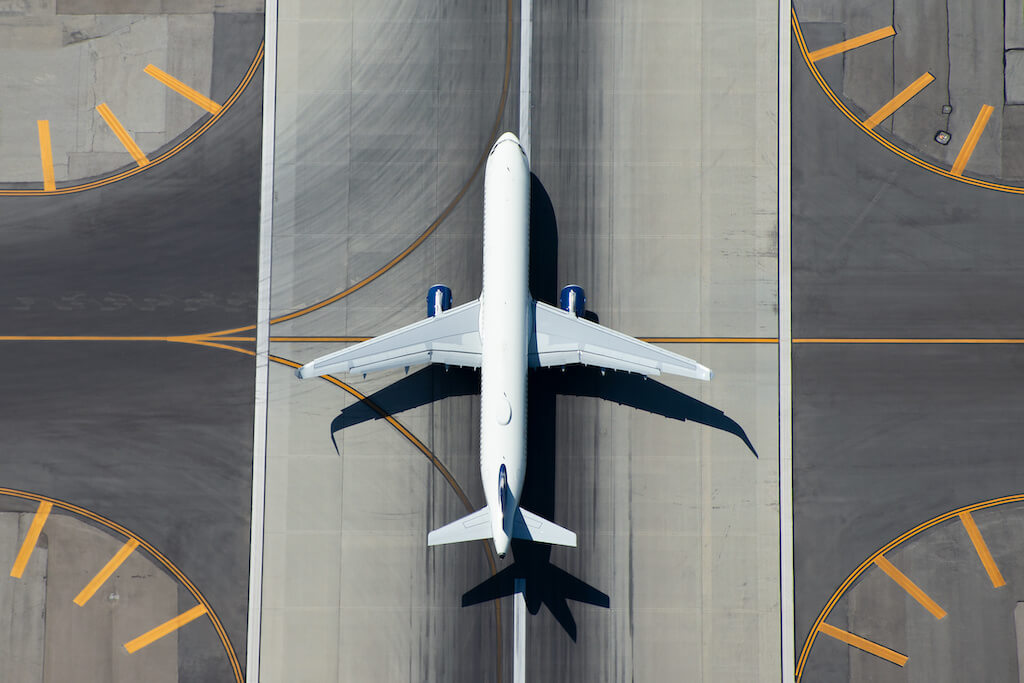 The Future of Predictive Maintenance in the Aviation Industry
"Predictive maintenance is one of the most important topics in IT right now, not only in the aviation industry, but also in many other sectors. Here we can see the potential big data has to make maintenance processes more efficient and significantly reduce operating costs. Despite constant improvement in IT systems, the field remains complex and calls for a targeted approach to providing advice. First-hand knowledge and taking all perspectives into account are absolutely essential," says Frieder Henning, a technical consultant at Lufthansa Industry Solutions. This shows that the industry is indeed moving towards implementing predictive maintenance to increase efficiency and reduce costs.
With artificial intelligence technologies becoming more and more elaborate and machine learning becoming more reliable, predictive maintenance does seem like the right path forward. New sophisticated technologies, such as augmented reality in aviation maintenance, will likely also play a larger role in the future and help airlines be safer and more cost-efficient in the future.
Director Operations Performance
ISS Austria
"We wanted to have a solution that does not only track expensive assets but also cheap ones. In Austria, ISS operates over 6,500 cleaning machines alone, without even counting vacuum cleaners and other pieces of equipment. With ToolSense we bring them together on a single platform, leveraging data from IoT hardware and improving maintenance and inspection processes."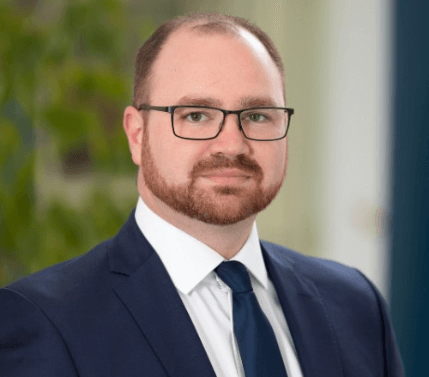 How ToolSense's Aviation Maintenance Software Can Help
ToolSense is a clever asset management solution that can help you keep track of all your assets. Important information, such as location, runtime, downtimes, work orders, maintenance logs, and files are all stored in an asset's lifecycle folder. That means information is easily accessible for all employees – from anywhere – because ToolSense is a cloud-based service that is both desktop and mobile compatible. Next to GPS trackers and smart sensors, ToolSense also offers a simple QR code technology that assigns a unique code to each asset. Workers only need to scan the QR code with their phone or tablet to track runtimes, order spare parts, or report a fault. That is where ToolSense combines asset, work order, and maintenance management into one easy-to-use software.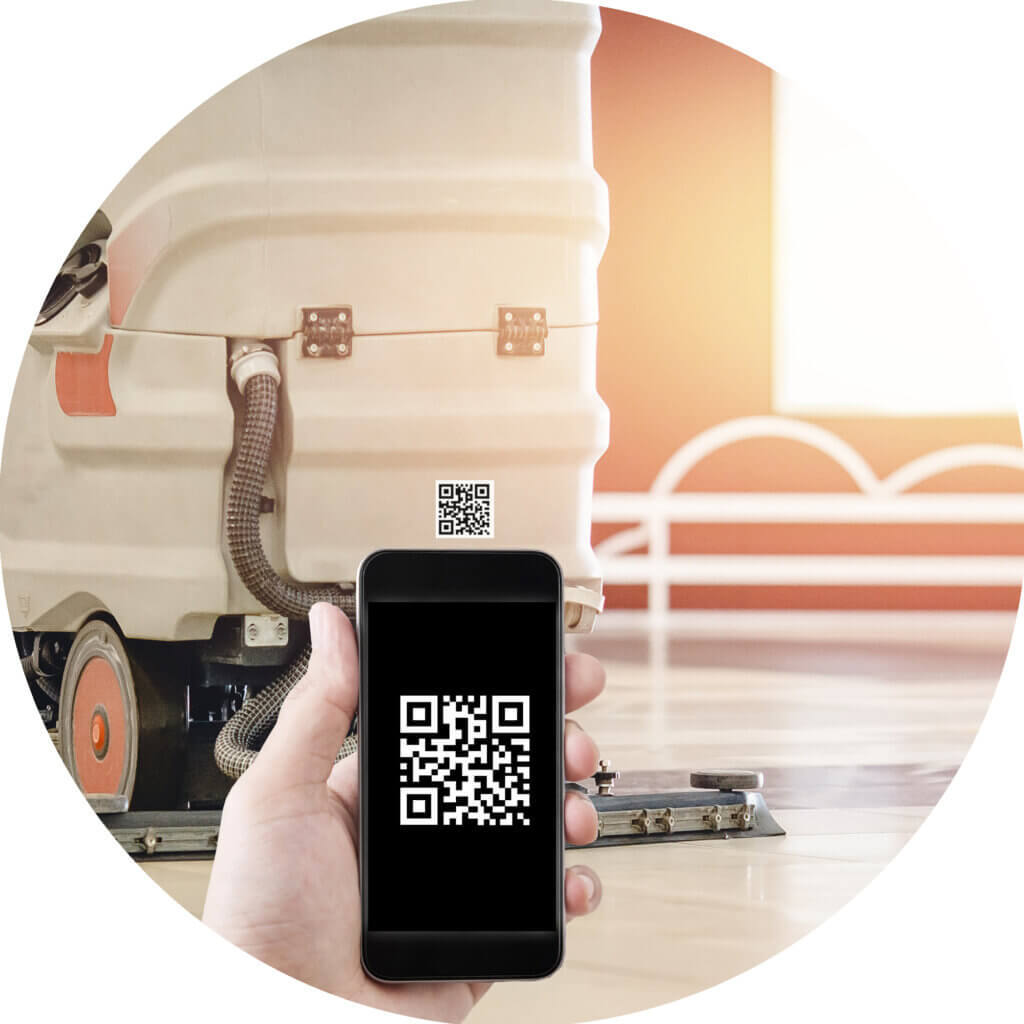 Conclusion
Predictive maintenance is one of several maintenance methods that can be applied in aviation, but it is the most efficient. By utilising sensors and aviation maintenance software solutions to predict when a certain spare part will be needed and when a specific repair is due, your airline can save money, labour, and storage space. It can also save lives by keeping aircraft safe and airworthy at all times.
FAQ
What are maintenance, repair, and overhaul in aviation?
In aviation, maintenance, repair, and overhaul – MRO for short – involves all maintenance tasks, repairs, services, and inspections related to an aircraft. This ensures that the aircraft is safe and airworthy.
What is line maintenance in aviation?
When aviation maintenance engineers carry out inspections and other maintenance tasks before a flight to ensure an aircraft is fit for flight, it is called line maintenance.
What is aviation maintenance?
Aviation maintenance or aviation aircraft maintenance includes all maintenance tasks carried out on an aircraft. This means examining, repairing, or replacing parts and components necessary for an aircraft's function or safety.
What is base maintenance in aviation?
Base maintenance in aviation is the opposite of line maintenance and includes all maintenance tasks not necessarily performed routinely before every flight.
What are human factors in aviation maintenance?
Physical, physiological, psychological, and psychosocial factors are all considered human factors in aviation maintenance. For example, fatigue in aviation maintenance would be considered a human factor.
ToolSense is trusted by 700+ companies worldwide
Optimize Your Aircraft Maintenance With ToolSense and Increase Your Profitability