Companies that own numerous assets, need to manage their inventory or operate a large fleet know that Excel, pen and paper, or even e-mails are outdated methods to successfully and reliably track existing equipment. To remain competitive and keep on top of maintenance activities or work orders, businesses are now implementing digital solutions that allow them to maximize their potential. UpKeep is a popular asset management software, but it is far from the only solution companies can rely on to organize their asset management, maintenance management, or inventory management. In this article, we will identify the most popular UpKeep competitors, which key features they offer, and how they compare to UpKeep and other asset management solution providers.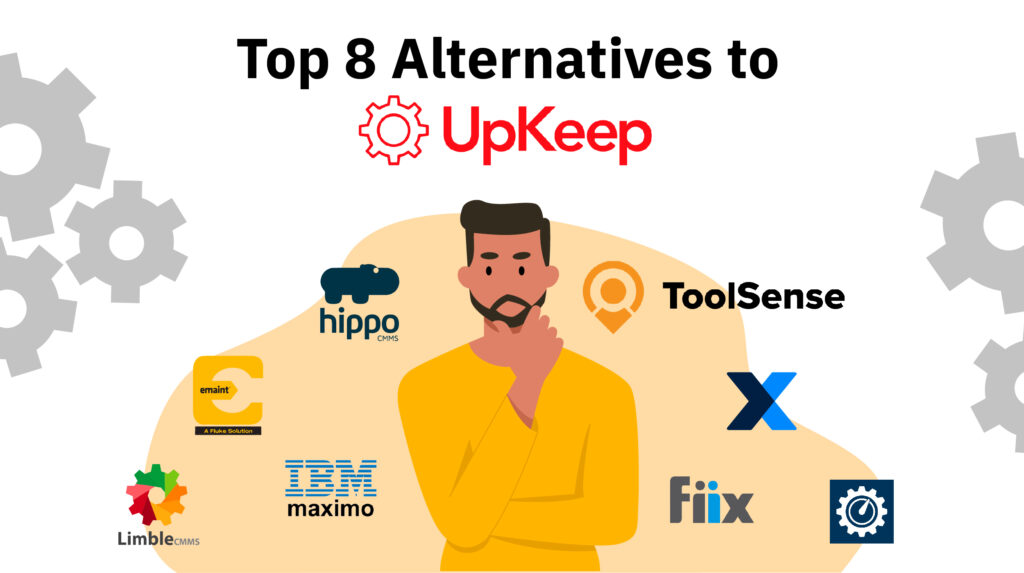 What Exactly Does UpKeep Do?
UpKeep is a software solution that offers enterprise asset management and real-time work order management along with inventory monitoring to decrease equipment downtime and increase productivity. Additionally, users receive the right tools to implement a preventive maintenance strategy and comply with vital regulations to improve workplace safety.
To better understand internal workflows and maximize asset utilization, UpKeep offers useful analytics and reporting functions. Businesses can choose between 4 different plans and try out a free trial. A free version is available, while paid versions start at $45/month/user.
How to Select the Best UpKeep Alternatives
No matter if your company is only beginning to implement an asset management software or is thinking about switching from UpKeep or another provider, there are a few things to consider in choosing the best solution for your business.
First, it is vital to analyze a company's requirements and individual needs. If you are already using an asset management solution, consider your reasons for wanting to switch.
Is the solution unable to manage the number of assets that you require?
Has the number of assets in your company risen recently?
Is it lacking certain key features that would increase your company's productivity?
If no digital asset management solution is in place, ask yourself how software can improve your asset and maintenance workflows. A list of all must-have and nice-to-have features can aid in the final decision-making process. It is also wise to think ahead and consider future requirements when choosing the right software solution.
Once you have determined your company's needs and requirements, it is time to compare the different options you can choose from and what features the individual solutions have to offer. In this article, we have collected the top 8 UpKeep maintenance management alternatives and their most prominent features for you.
Top 8 Alternatives to UpKeep
ToolSense
ToolSense is an enterprise asset management solution that combines an easy-to-use cloud-based platform with modern IoT hardware to transform your asset management with the help of real-time asset data. It is a similar software to UpKeep and offers the following features:
A central lifecycle folder for each individual asset
Asset tracking regardless of type or manufacturer
Partnerships with popular manufacturers (e.g. STIHL, i-team, Columbus, WOLFF Tools, and more)
Compatible with GPS trackers, Bluetooth sensors, and RFID tags
Easy QR code tagging, reporting, and ticketing
Automated service scheduling, documentation, and inspection reminders
ToolSense mobile app for iOS and Android
Suitable for small and large businesses
See How ToolSense Can Help You in Just 90 Seconds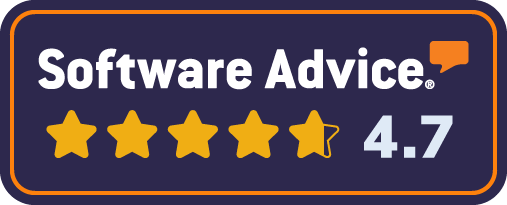 ToolSense offers 3 different pricing packages to meet a company's needs more individually. Additionally, businesses can request a free trial to test the software's extensive features before committing to the service.
ToolSense is trusted by 700+ companies worldwide
Increase Your Profitability With the Best Asset Management Software in the Market*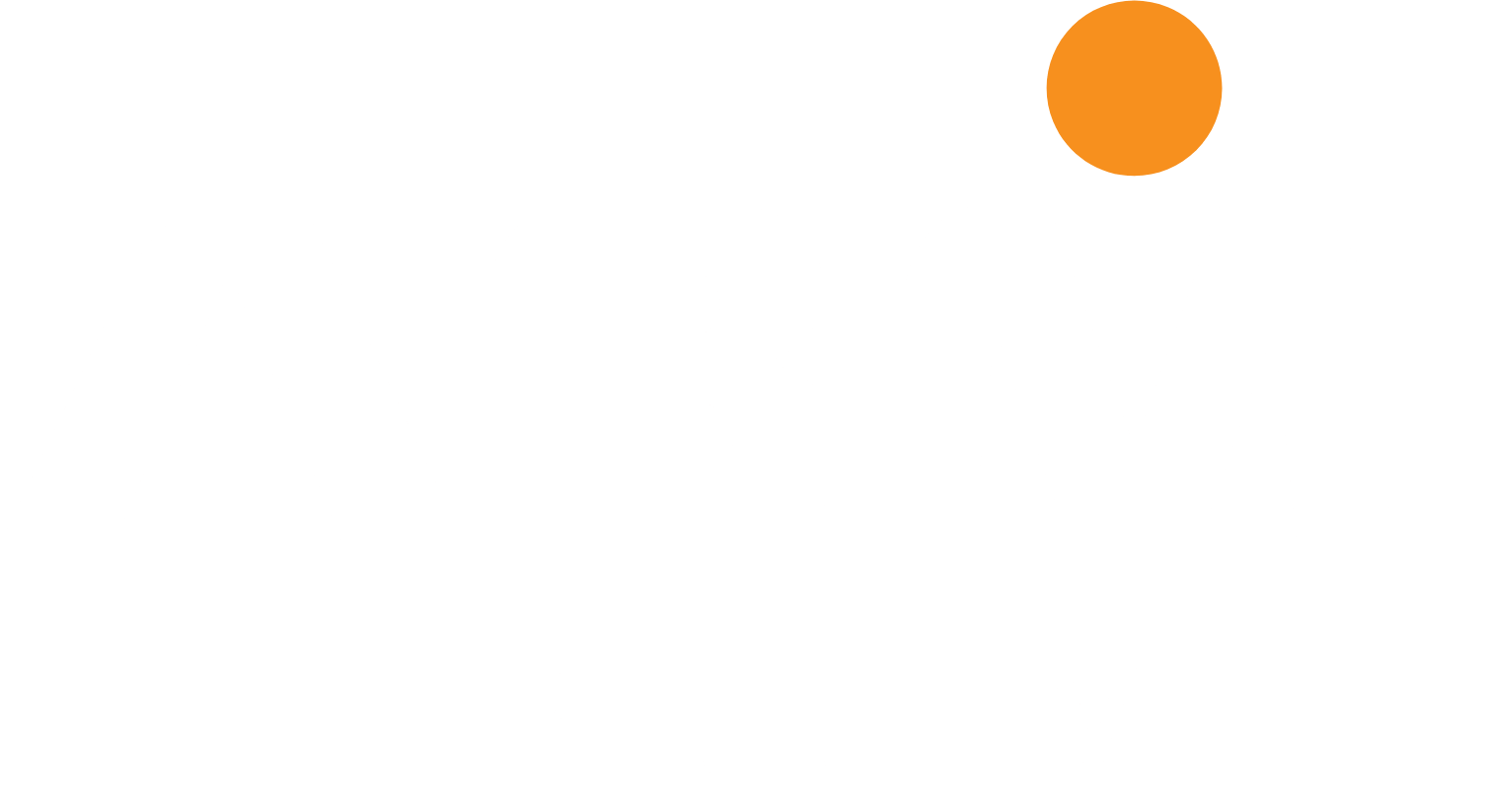 eMaint CMMS
Another UpKeep asset operations platform alternative is the cloud-based CMMS software eMaint CMMS. This solution is used to manage assets, track inventory, and streamline workflows within the organisation. The most useful functions include:
Asset lifecycle management and tracking
Work order management
Vendor management
Materials and party inventory management
Predictive and preventive maintenance strategies
Easy-to-use dashboard
Reporting features
Compliance auditing
A free trial is available. There is no free version of eMaint CMMS, but paid subscriptions start at $69/month/user.
Fiix
To support maintenance teams and facility managers, businesses can also utilise Fiix, an EAM – enterprise asset management solution. Fiix is used by smaller to larger companies around the globe to manage maintenance inspections and work orders. It is particularly popular for companies that require multi-site management. Some of the most popular key features include:
Asset management
Maintenance management
Work order management
Reusable task templates
Quick and easy access to information
Reporting and statistics features
Fiix offers a free version for limited users. Basic paid subscriptions start at $45/month/user.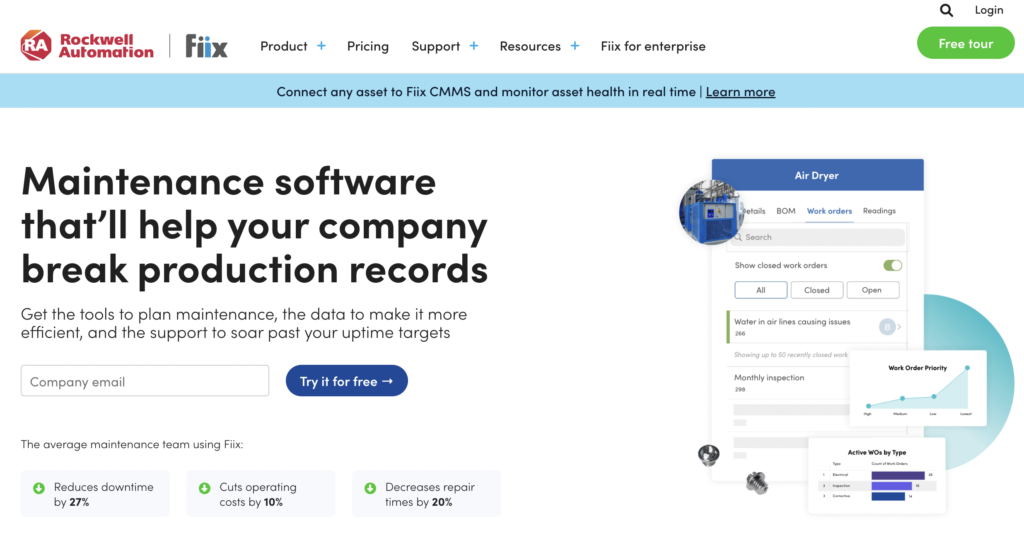 Asset Essentials
When comparing Asset Essentials to UpKeep, it has to be noted that Asset Essentials is another leading competitor that offers enterprise asset management in the shape of an easy-to-use platform. It is fully mobile accessible and offers the following features:
Asset management
Work order management
Predictive and preventive maintenance strategies
Inventory management
IoT remote monitoring
Reporting and analytics
Suitable for every industry
There is no free version or trial available. Pricing is not listed on the provider's website.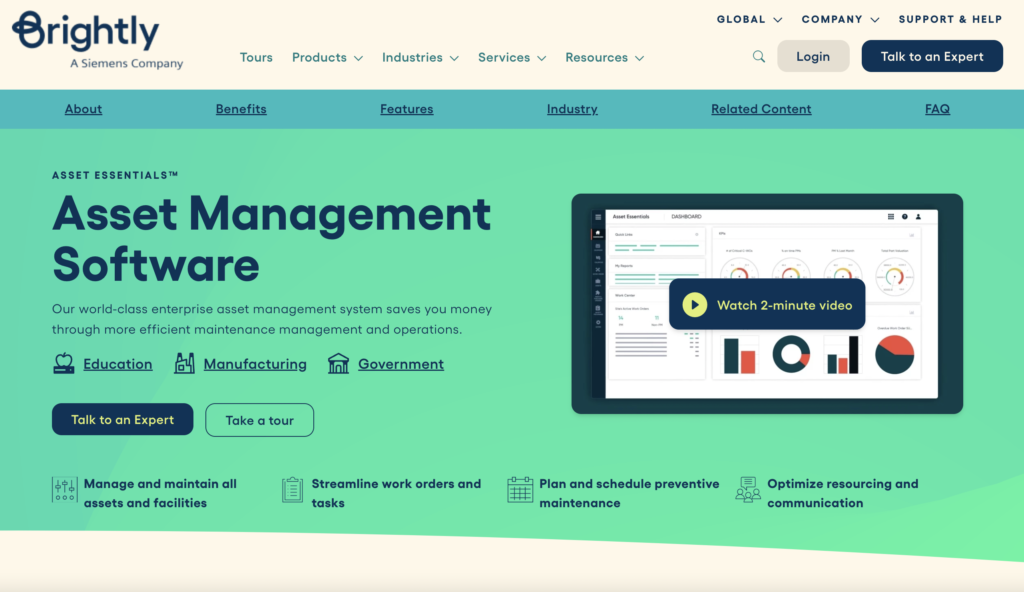 MaintainX
MaintainX is another software solution that focuses on maintenance, repair, and operations and focuses on improving daily workflows for maintenance teams and improving communications within an organisation. In a direct comparison between MaintainX vs. UpKeep, it becomes apparent that MaintainX is suitable for small and large businesses alike due to the unlimited number of assets companies can track with the system. However, it offers even more useful features:
Preventive maintenance management
Work order management
Inventory management
Facilities management
Checklist and inspection management
Chat and comment feature
Compatible with iOS and Android
A free trial and free version is available for MaintainX. Paid versions start at $8.33/month/user.
ToolSense is trusted by 700+ companies worldwide
Calculate How Much Money You Can Save With ToolSense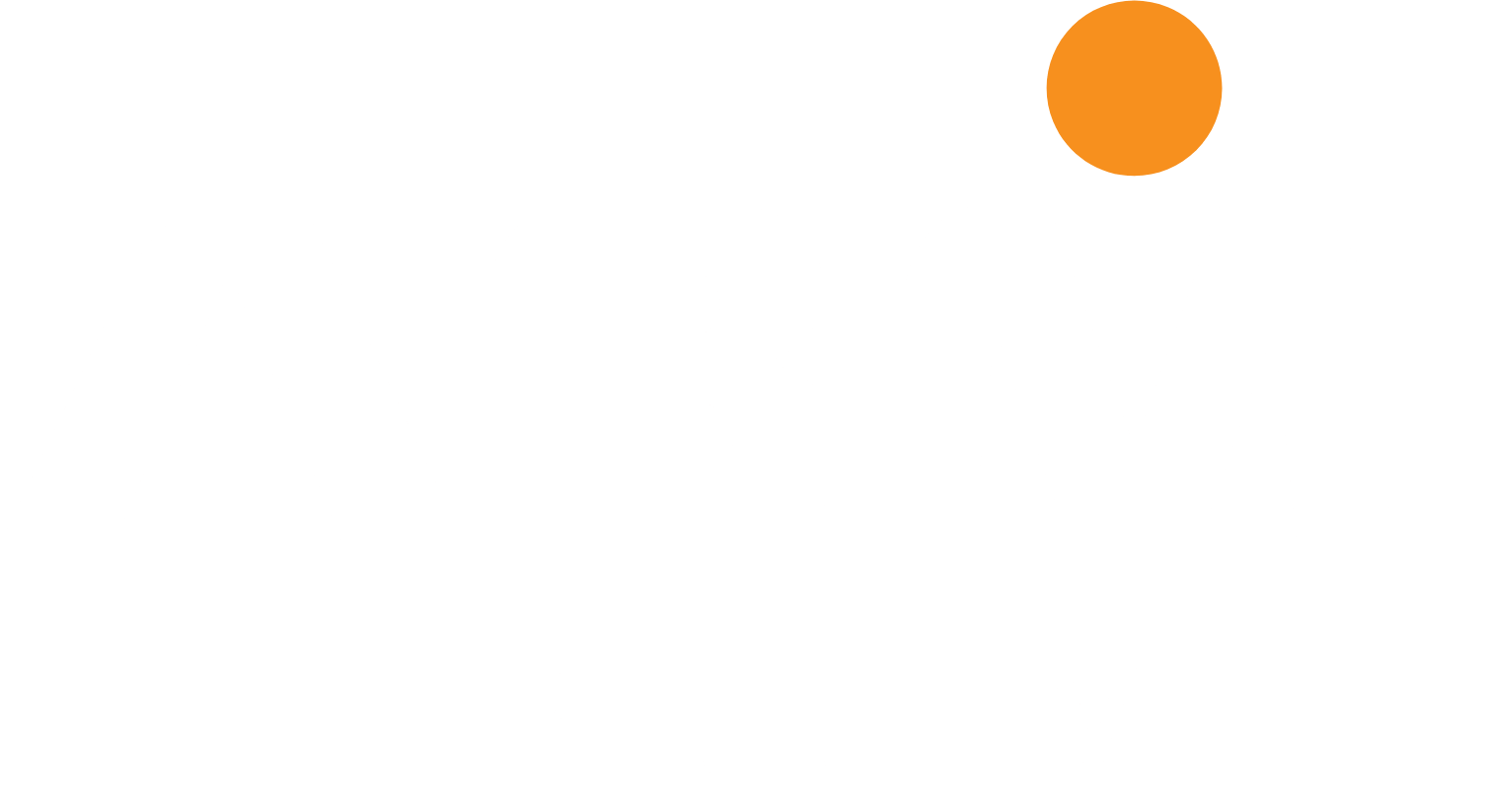 Hippo CMMS
For companies that require an easy-to-use solution for desktop and mobile, the web-based software Hippo CMMS is a good choice. The starting price is lower than that of other UpKeep maintenance management alternatives, making it a good fit for smaller to larger companies on a tighter budget while also offering useful key features:
Preventive maintenance management
Work order management
Asset management
Inventory management
Data insights
Cloud-based solution
Easy-to-use customisable interface
Hippo CMMS software offers a free trial. Paid subscriptions start at $35/month.
IBM Maximo CMMS
The renowned company IBM created their own CMMS solution with IBM Maximo, which is primarily used by businesses in energy and utilities, oil and gas, manufacturing, and transportation sectors. In contrast to other asset operations management systems, it is available as a cloud-based solution, on-premises, or as a hybrid model. Its key features include:
Asset tracking and management
Inventory management
Work order management
Preventative maintenance strategies
Analytics and reporting functions
Easy desktop and mobile access
IBM Maximo offers several different pricing models, with the basic licence starting at $250/month/user.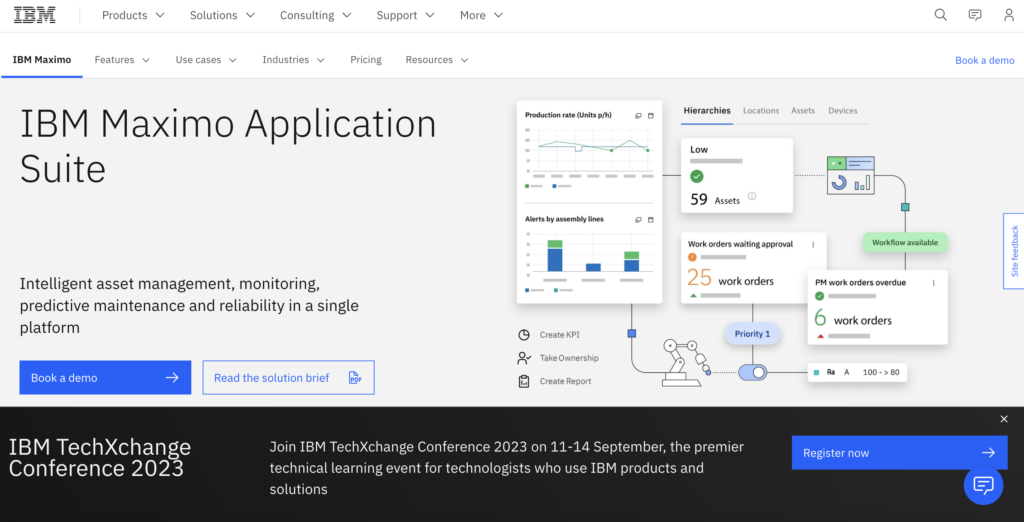 Limble CMMS
Limble CMMS is a mobile-first software solution for maintenance management that is most suitable for industrial and frontline workers. Because employees need only to scan a QR code or visit a website to submit maintenance requests, it is straightforward to use. Additionally, the dashboard is customisable for quick access to important equipment management features:
Maintenance and equipment service management
Work order management and service logs
Centralises information in an easy-to-use dashboard
Instant updates through push and e-mail notifications
Easy access to critical information from anywhere
Automated preventive maintenance scheduling
Customisable dashboard
Between 10 and 1,000,000 assets can be managed
A free trial is available for Limble CMMS software. Paid plans start at $40/month.
Comparison of the Top Asset Operations Management Software
| | | | | | | | | | | | | | | |
| --- | --- | --- | --- | --- | --- | --- | --- | --- | --- | --- | --- | --- | --- | --- |
| | Free Trial | Equipment Tracking & Maintenance | Work Order Management | Analytics & Reporting | Parts Management | Mobile App | Asset Lifecycle Cost | Asset Scheduling | QR Code Problem Reporting (Without User) | Integration of Service Partners | IoT Gateway to Measure Power Consumption | IoT Module for Tracking Assets (Location, Runtime, Battery & Motor Data) | Bluetooth Beacon for Tracking Location of Small Equipment | IoT Car Tracker OBDII (Location, Fuel Usage, Mileage, …) |
| ToolSense | ✓ | ✓ | ✓ | ✓ | ✓ | ✓ | ✓ | ✓ | ✓ | ✓ | ✓ | ✓ | ✓ | ✓ |
| eMaint CMMS | ✓ | ✓ | ✓ | ✓ | ✓ | – | – | – | – | – | – | – | – | – |
| Fiix | ✓ | ✓ | ✓ | ✓ | ✓ | ✓ | ✓ | – | – | – | – | – | – | – |
| Asset Essentials | – | ✓ | ✓ | ✓ | ✓ | ✓ | ✓ | – | – | – | ✓ | – | – | – |
| MaintainX | ✓ | ✓ | ✓ | ✓ | ✓ | ✓ | – | – | – | – | – | – | – | – |
| Hippo CMMS | ✓ | ✓ | ✓ | ✓ | ✓ | ✓ | – | – | – | – | – | – | – | – |
| IBM Maximo | – | ✓ | ✓ | ✓ | ✓ | ✓ | ✓ | – | – | – | – | – | – | – |
| Limble CMMS | ✓ | ✓ | ✓ | ✓ | ✓ | ✓ | – | – | – | – | – | – | – | – |
What Is an Asset Operations Management Solution, and Why Is It Important?
Asset management describes the process of operating, maintaining, and disposing of assets in the most cost-efficient way possible. Occasionally, it can also be referred to as asset lifecycle management because the process usually involves the procurement as well as the retirement of an asset. The process includes both tangible and intangible assets, such as equipment, machinery, vehicles, facilities, inventory, patents, licenses, or trademarks.
Key Features of Asset Operations Management Software
Asset operations management software offers a digital solution for managing, monitoring, tracking, and optimizing typically physical assets within an organization. Depending on the chosen software provider, the asset management solution might include useful features, such as asset tracking, maintenance scheduling, performance analysis, financial management, and more to provide real-time business insights and ensure smooth workflows and daily operations.
Benefits of Centralized Asset Information
The importance of asset operations management software lies in its ability to enhance operational efficiency, reduce downtime, and optimize resource allocation. Asset information is centralized in a usually cloud-based platform, allowing for easy access to vital data, streamlined workflows, saved time, and better utilized resources. Businesses are better able to manage their assets, which results in less downtime, improved reliability, and an overall increase in productivity.
Predictive and Preventive Maintenance with CMMS
One of the greatest advantages of a modern maintenance management system CMMS is the ability to enable predictive or preventative maintenance management strategies. Constant asset tracking and monitoring allow companies to better determine when certain maintenance tasks are due, which keeps machines and vehicles in top shape, prevents downtime, and can save money in the long run. Data-driven decision-making is not only beneficial when it comes to maintenance operations and reducing maintenance costs. It can also aid in smarter asset utilization and more organized and efficient operational patterns, allowing a company to remain competitive and offer reliable service at all times.
Proper asset register maintenance management can help businesses accurately estimate the salvage value of their assets, which is the estimated resale value of an asset at the end of its useful life.
Expert advice

Staying ahead of all requirements for an efficient asset management can be quite a challenge. Using an asset operations platform like ToolSense ensures a compliant and flawless operation of your assets.
The Major Benefits of the Best* UpKeep Alternative ToolSense
ToolSense is an independent solution that is applicable to all kinds of industries, whether it is education, healthcare, transportation, manufacturing, construction, agriculture, or more. Because it is not tied to a single manufacturer, businesses can track all types of assets — both large and small — thanks to GPS trackers, Bluetooth sensors, RFID tags, or a simple QR code solution. These IoT devices collect vital machine data, which is then analysed within the ToolSense software and displayed as useful reports for more data-driven decisions.
Each asset receives an individual lifecycle folder that employees can access from anywhere, either through the desktop application with its fully customisable dashboard or the mobile app for smartphones and tablets. This allows for quick and easy access to important information at any given time. Thanks to the simple QR code feature, workers can scan a machine's individual code and issue or receive work orders, order spare parts, or look up details in the equipment's lifecycle folder. The ability to create customised checklists and set up maintenance intervals with useful reminders can take a company's maintenance and facilities management to the next level.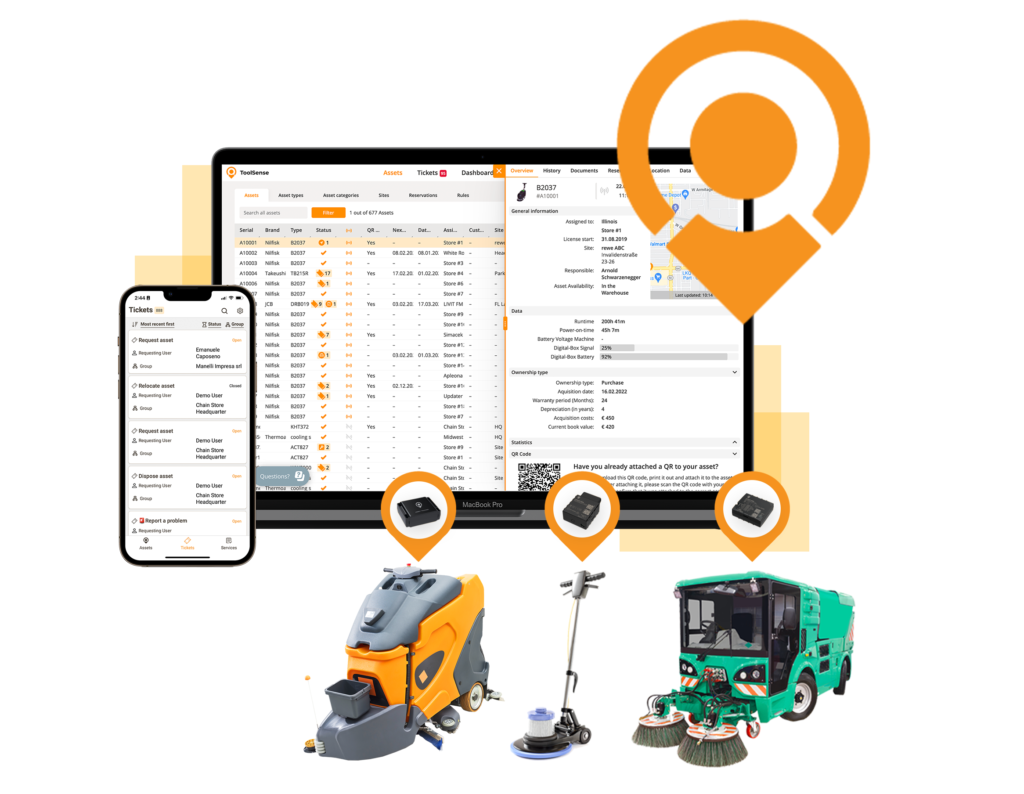 Conclusion: Get up to 875% ROI With ToolSense
The unique combination of enterprise asset management, maintenance management, work order management, inventory management, fleet management, and facilities management gives businesses the ability to reduce machine downtime effectively through preventive maintenance strategies. They are also able to extend equipment life, boost their productivity and increase their profits. By taking your asset management to the next level, you can elevate your return on investment to up to 875% with ToolSense. Our ROI calculator can help you determine how much money you will be able to save by tracking your vital assets with ToolSense.
*The software solutions presented in this article, and their ranking, reflect both our opinion and that of our customers. While we can't claim to have looked at them with complete objectivity, we do believe we offer a top-notch solution. Not convinced yet? We warmly invite you to form your view during our complimentary 30-day trial period or calculate your ROI using ToolSense.
Want to hear what our customers have to say about ToolSense?
ToolSense is trusted by 700+ companies
Increase Your Profitability With the Best* UpKeep Alternative ToolSense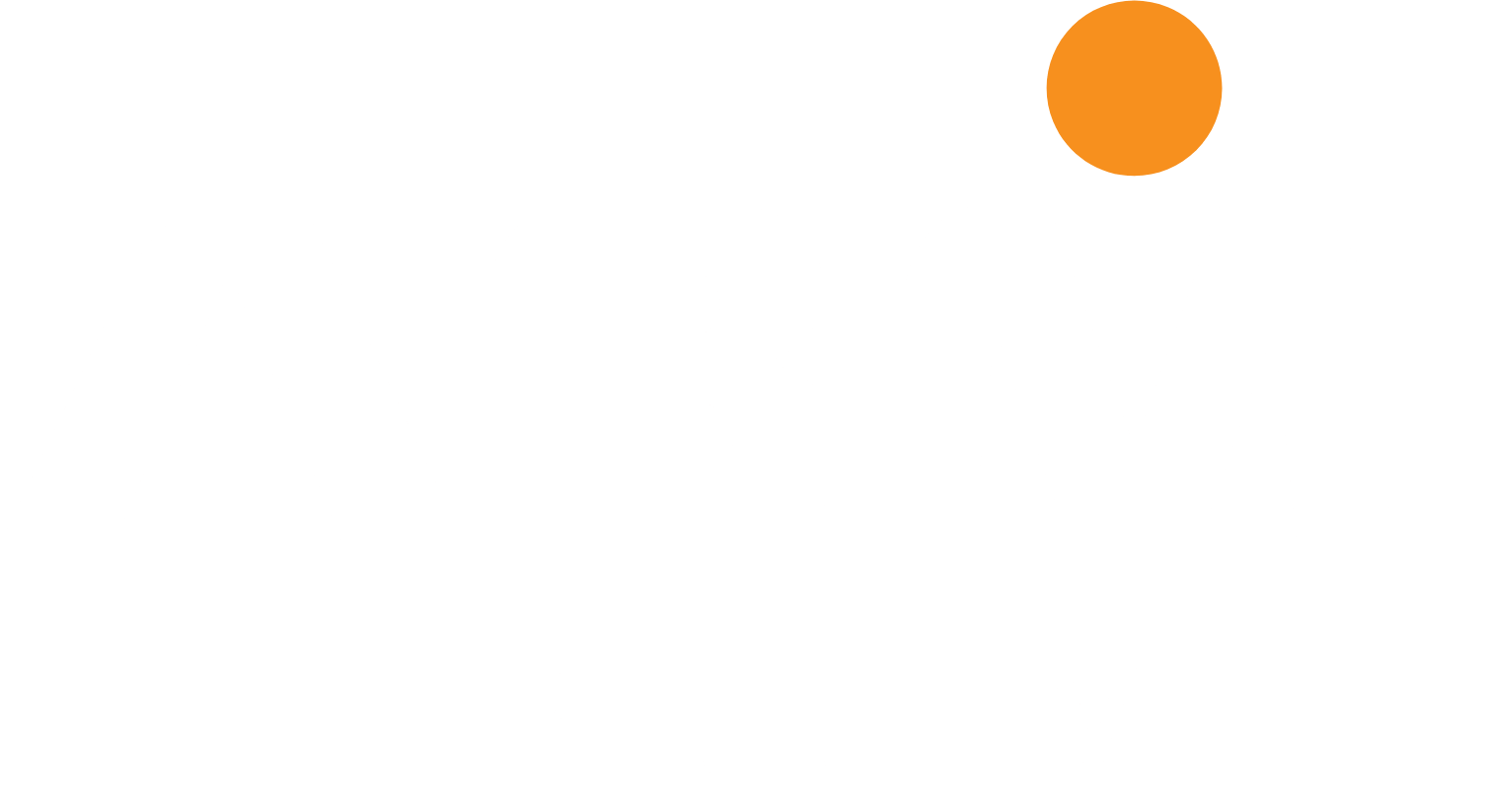 FAQs
What companies are like UpKeep?
UpKeep is an asset operation management solution that allows companies to streamline workflows, reduce equipment downtime, and improve asset utilisation while implementing a preventive or predictive maintenance strategy. There are multiple competitors available that offer similar features, such as ToolSense, MaintainX, Hippo CMMS, Asset Essentials, Fiix, Limble CMMS, and more.
What does UpKeep do?
UpKeep's software optimizes enterprise asset management, maintenance operations, work orders, and inventory, reducing downtime and enhancing productivity. It enables preventive maintenance and regulatory compliance. It also offers insightful analytics for workflow efficiency and asset utilization.
What is the best UpKeep alternative?
ToolSense is one of the most popular UpKeep alternatives because it combines an easy-to-use desktop software or mobile app with modern IoT technology, such as sensors and trackers, to manage all types of assets. In-depth analytics and reporting features allow companies to make data-driven decisions to improve asset utilization and productivity while reducing equipment downtime and maintenance costs.
What makes ToolSense the best asset operations management software?
ToolSense offers the perfect combination of asset lifecycle management, inventory management, fleet management, work order management, and facilities management that can be utilized in all types of industries. It provides a versatile solution for a company's individual needs, regardless of the number or types of assets and their manufacturers. The ability to create custom checklists, set automated service reminders, and make data-driven decisions thanks to in-depth analytics helps companies to make the best of their existing assets.